Disclosure of Material Connection: Some of the links in this post may be "affiliate links." This means if you click on the link and purchase an item, I will receive an affiliate commission. Disclosure in accordance with the Federal Trade Commission's 16 CFR, Part 255. This site is a participant in the Amazon Services LLC Associates Program, an affiliate advertising program designed to provide a means for sites to earn advertising fees by advertising and linking to Amazon.
Whether you're a Bingo Bronson loving Abbi or a Kween like Ilana, this list of gifts had something for every Broad City fan. These gifts are quirky, silly, and fun. Give a gift for a birthday, anniversary, holiday, or just because and give your friend a good laugh and a fun new gift to entertain them and be reminded of you and Broad City!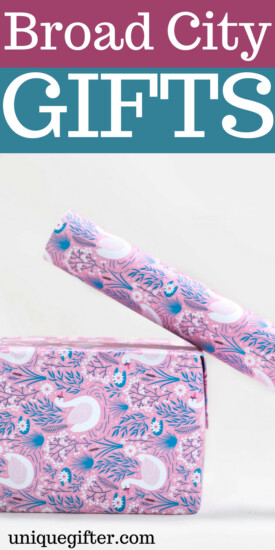 Epic Broad City Lover Gift Ideas
Yas Queen Mug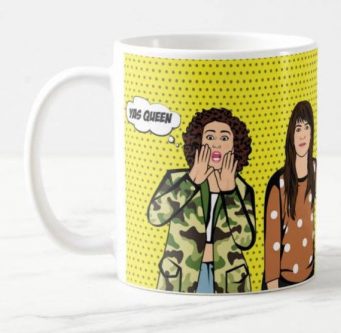 Wake up to Abbi and Ilana everyday, because you're a queen
Broad City Saints Candles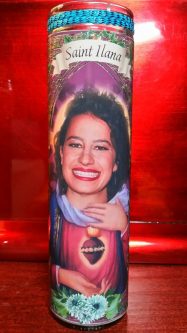 Pray to St Abbi and St Ilana when you need feminist help
Broad City Earrings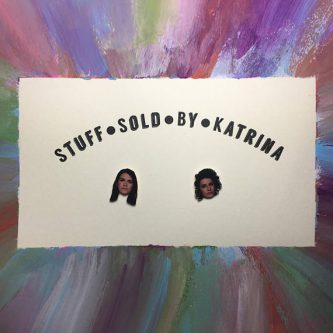 Let Abbi and Ilana be the devil and angel with these fun and funky studs
Broad City Minimalist Poster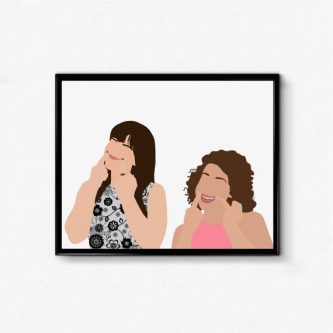 If someone tells you to smile, this poster displays the most acceptable response
Solstice Cleaner Shirt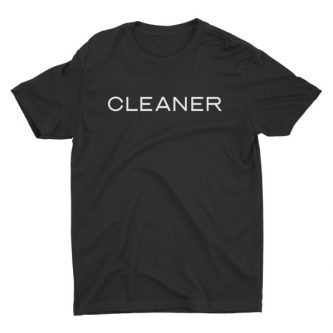 Don't worry, one day you'll work up to being a trainer just like Abbi!
Yas Queen Earrings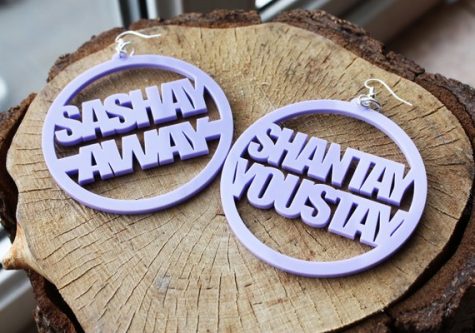 These studs will uplift anyone who sees you wearing them (and hopefully they say YAS QUEEN!)
Paw'd City Poster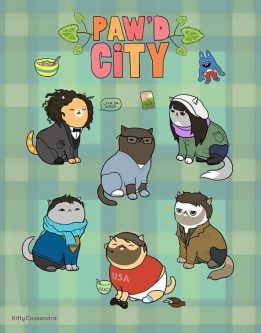 If you've ever wanted Broad City to be made with cats, this poster is purrfect for you
Broad City Stickers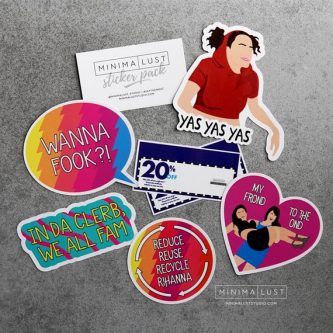 Say yas yas yas to BB&B coupon stickers and more with this sticker pack
Broad City Pinback Button Set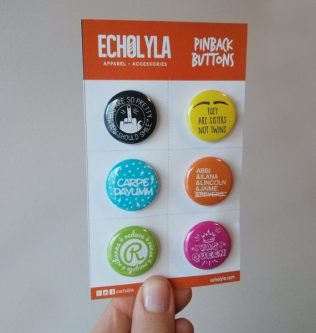 Decorate your favorite jean jacket with these quotes covered BC buttons
Reduce, Reuse, Recycle, Rihanna Poster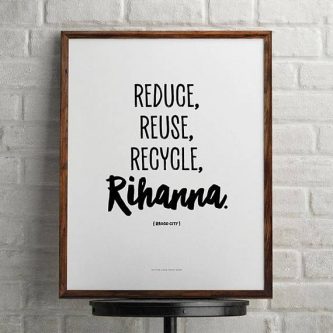 The only 4 R's you need
Bingo Bronson Pin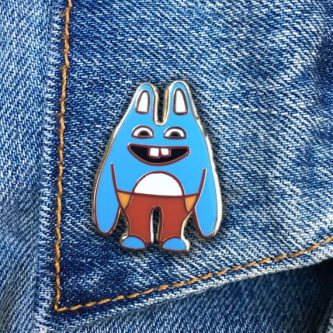 I love you, Bingo Bronson! (Don't forget his Manuka honey)
Bingo Bronson Plush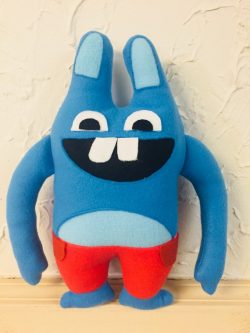 If a pin isn't enough, this plush Bingo Bronson should do the trick
Val Mug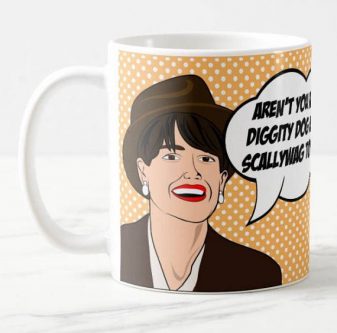 Don't we all wish we had an alter ego as cool as Abbi's Val?
Nature's Pocket Framed Quote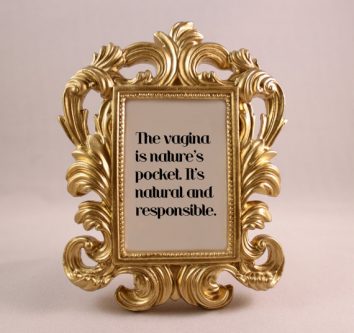 Ilana knows that one should use nature's pocket when one can
Abbi, Ilana, Lincoln, Jaime Shirt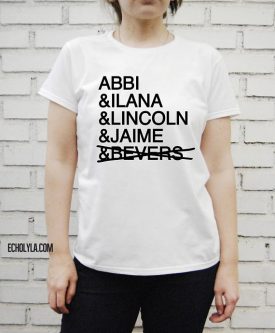 Bevers sucks and thankfully this tee shirt agrees
Chocolate Brown Eyes Cross Stitch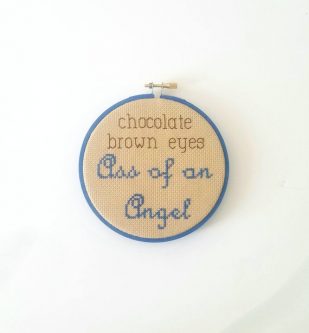 This handmade cross stitch is the perfect home decor piece for someone with the a$$ of an angel
Abbi and Ilana Stamp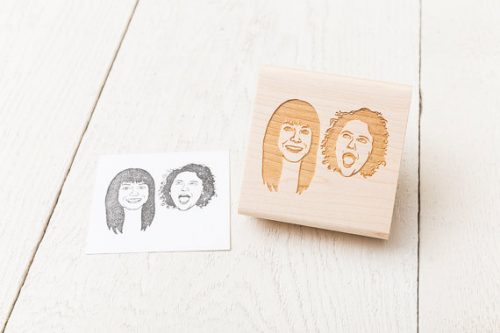 This stamp is the perfect signature for any letter written by a Broad City fan
Phone Keys Wallet Tote Pocket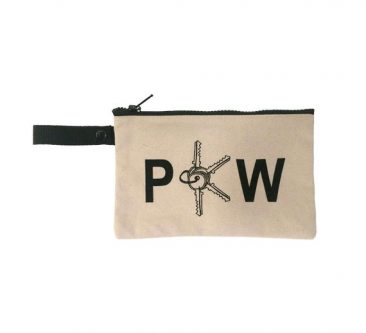 PKW, don't forget! Attach this tote pocket to your big bag to avoid searching for your PK&W in your tote
No Mo Fomo Necklace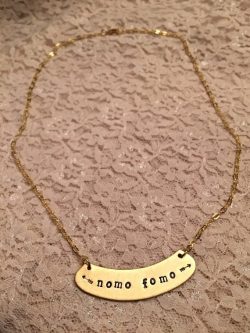 Have no mo fomo when you wear this out with ya girls
Yas Queen Elizabeth Tank Top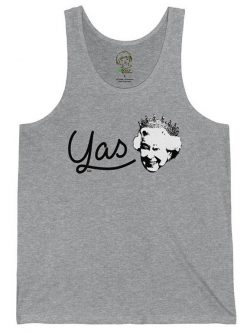 This tank combines two of my favorite things, the British monarchy and Broad City; what more could you want?