In today's world, we end up eating way too much sugar. That's why I was on the hunt for some awesome candy-free Easter treats for your kiddos. It's no wonder why we all want sugar. It's delicious and makes everything taste better. However, it's nice to have a few gifts that don't revolve around food or candy.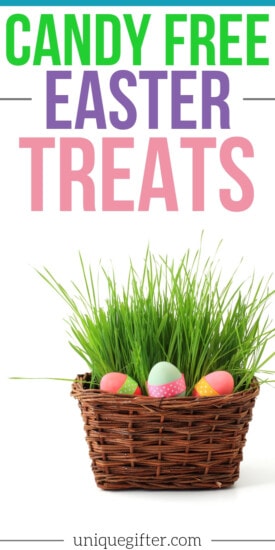 15 Candy-Free Easter Treats
Your children are going to be super excited to see these amazing treats that aren't candy! Take a look for some inspiration for whoever you are shopping for. 
Hopefully you enjoyed these fun candy-free easter treats and basket filler ideas! I promise that with fun toys and goodies like this kids won't even notice if you cut down on the chocolate and candy this Easter.