Check out these Top Gifts for the Mom of All Boys! Parenting can be a grueling gig, that's for sure! Especially when it comes to being the mother to boys. Though her boys can be wild and crazy, they still hold the key to her heart. Any boy mama is going to love receiving any of these fun, useful, or simply cute gifts!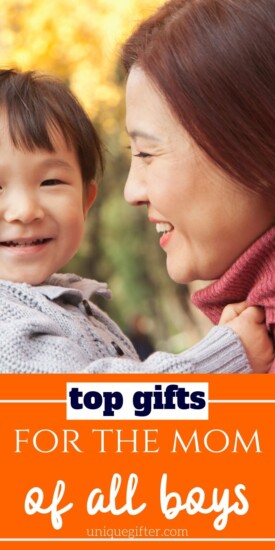 20 Thoughtful Top Gifts For The Mom Of All Boys
Boys help make the world go round, and they are their momma's world! She will adore all of these thoughtful gift ideas.

We know that a mom of all boys works hard, so spoil her with some of these great gifts for Mother's Day this year. Besides these gifts, boy moms also deserve a break this Mother's Day to rest and recharge!