Disclosure of Material Connection: Some of the links in this post may be "affiliate links." This means if you click on the link and purchase an item, I will receive an affiliate commission. Disclosure in accordance with the Federal Trade Commission's 16 CFR, Part 255. This site is a participant in the Amazon Services LLC Associates Program, an affiliate advertising program designed to provide a means for sites to earn advertising fees by advertising and linking to Amazon.
Ring in the Chinese new year with some of these thoughtful, must-haves from across the internet! Brought to you right here in one handy guide, find the right present for your Chinese new year celebration!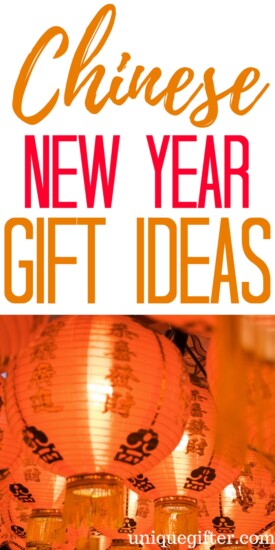 60 Pc Chinese Red Envelopes
This pack of ornate red envelopes symbolize an iconic Chinese New Year's tradition and are a must have for any celebration!
Year of the Dog Mascot
This absolutely adorable stuffed dog represents the year of the dog on the Chinese lunar calendar. Pick one up as a part favor or a gift to ring in the new year!
Year of the Dog Costumme
This T-shirt is a great pick to wear to a New Year celebration party, or to gift as a token of good fortune to commemorate the year of the dog. Everyone knows T-shirts are always a hit!
Chinese New Year Gift Bags
This pack of gift bags are the perfect way to deliver your party favors this new year! Make your party complete with these themed bags, or use them to gift any one of the other items on our list!
Symbolic Lucky Chinese Coin
This handmade decorative good luck token is an excellent gift for any one of your friends this Chinese new year! It's ornate charm and gorgeous craftsmanship is sure to put a smile on any of your friends or family's faces!
Year of the Dog Stamp
This set of stamps from 1994 feature a cute dog and make for an excellent new year's gift for any collector!
New Year's Lucky Candy
Bring a sweet twist to your chinese lunar new year celebrations with this pack of Chinese lucky candy. These strawberry flavored candies make a great addition to your party favors, snacks, or as a sweet and sincere gift on new years eve!
Authentic Good Luck Coins
The iconic Chinese coins serve as a token of good luck and make great a great accessory for your Chinese new year's eve party. Or, give them away to friends and family as a good luck charm for a gift that keeps on giving!
Gold Plated Year of the Dog Figurine
This cute and unique 24-karat gold plated dog figurine commemorates the 2018 coming of the year of the dog. Gift this to a friend, family member or co worker as a keepsake that they'll always remember you by!
Chopsticks with New Year's Motifs
This ornate set of chopsticks serve as a highly practical and gorgeous. A great collector's piece, they make for a great gift that almost everyone could use another pair of!
Paper Dragon
This large paper dragon is a great centerpiece for your Chinese New year's celebrations this year. Bring some life to your lunar new year party with this impressive paper dragon decoration!
Holographic Collectable 2$ Bill
This US 2 dollar bill is adorned with holographic chinese year of the dog motifs set on the unmistakable greenback. Complete with a certificate of authentication and a collector's case this would make a great present and good luck charm for anyone on your new year's gifting list!
Year of the Dog Envelopes
These envelopes symbolize the year of the dog this Chinese New Year. Imprinted with chinese characters and dog symbols, these envelopes make great additions to your party favors, even as greeting card holders.
Stuffed Shiba Inu
Inspired by Chinese new year tradition, this stuffed Shiba Inu represents the current year on the chinese lunar calendar, that of the dog. Besides being absolutely adorable this stuffed dog is a great gift for anyone on your chinese new year gift list this year.
Assorted Nuts Tray
This beautifully arranged tray of assorted nuts is the perfect centerpiece for your or a friend's Chinese new year's celebrations! Not only that, it also makes a very impressive gift for any of your friends or family!
Collectable New Year's Egg
This egg ornament is the perfect gift for a collector or anyone who celebrates the chinese new year! Adorned with the motif of the dog for 2018, this new year's egg is a thoughtful and unique gift!
Illustrated New Year's Cards
Much like in the Christmas tradition, lunar new year is also a great time to send some cards to friends and family to let them know you're thinking of them! These beautifully illustrated cards feature a cute Corgi to commemorate the year of the dog.
Chinese New Year Fondant Molds
This unique baking accessory is a great way to entertain for this year's new year's party. You can always gift it for any of the culinarians in your life.
Chocolate Kisses
These chocolate kisses are specially packaged for the chinese new year! With the chinese character for love on the bottom of each chocolate, they make an excellent party favor as well as a small gift.
10Pc Paper Red Lantern
These chinese lunar new year festival themed red lanterns make the ideal finishing touch to any new year's celebration! The iconic red lantern will transform any space into a perfectly themed atmosphere, gift them to a friend for their next celebration!
These gifts are perfect for any Chinese new year's celebrations! Good luck and fortune this year, and happy gift giving!