Whether you're a teacher or a well-meaning parent, it's fun to buy gifts for your kid's class. Especially when they're in kindergarten! Bring some Easter fun to the classroom with these gifts for kindergarten students.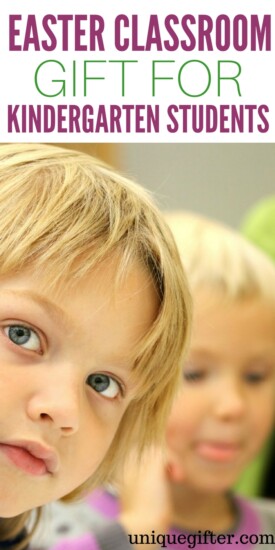 Easter Classroom Gifts for Kindergarten Students
These gifts are all age appropriate for the 5 or 6 year olds that you usually find in a kindergarten class. I also tried to include a variety of options for different budgets; I know teaching isn't always a well paying profession!
These are also great ideas for your child's kindergarten classroom if you want to give everyone a little something for your kid.
Buying Easter gifts for your kindergarten students doesn't have to be eggstravagant to have a hopping good time! Don't forget to check out these Easter Gifts for Kindergarten too.