Disclosure of Material Connection: Some of the links in this post may be "affiliate links." This means if you click on the link and purchase an item, I will receive an affiliate commission. Disclosure in accordance with the Federal Trade Commission's 16 CFR, Part 255. This site is a participant in the Amazon Services LLC Associates Program, an affiliate advertising program designed to provide a means for sites to earn advertising fees by advertising and linking to Amazon.
For that dog dad in your life, you want to get him a special gift. He works hard for his furbaby. If you're not a dog person, or just don't know what to get him since he's not a human father, then the following list of father's day gifts for dog dads is perfect for you! Check out some of these ideas, he will love them! We also have housewarming ideas for dog dads and ideas for dog lovers baskets!

His Pooch Will Say Thank You
Father's Day is Just Around the Corner!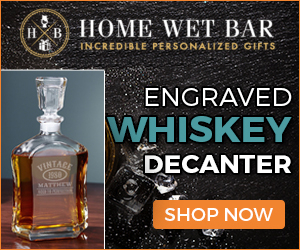 and he will too!
"Dad I ruff you" Coffee Mug
As if the dog gave him a gift, his pup loves him so much and he needs this mug!
"The Dogfather" Shirt
If he is a fan of the Godfather movies, he will love wearing this "The Dogfather" shirt even more.
Infinity Decal with Dog Paw Print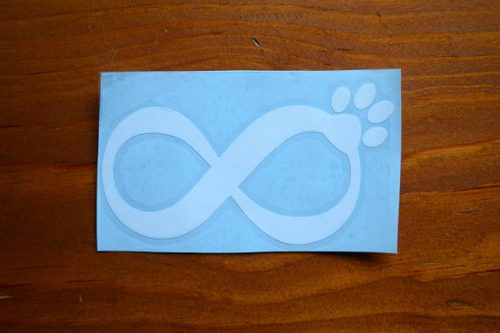 Placed on his car, laptop, or wall, the infinity decal with a paw print on it will look nice wherever he chooses to put it.
"Paw-Some Dad" Glass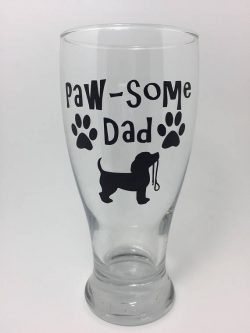 He is an awesome dog dad, he deserves to drink his beer or other beverage of choice from this "Paw-some dad" glass.
Paw Print "Dog Dad" Keychain
Simple, but adorable, keychain to show how much he loves his furbaby.
"I work hard so my dog can have a better life" Coffee Mug
He's a dog dad, his job is to work hard to provide a better life for his pup. This mug will give him the daily reminder to keep moving forward.
"If you can read this… it's your turn to walk the dog" Socks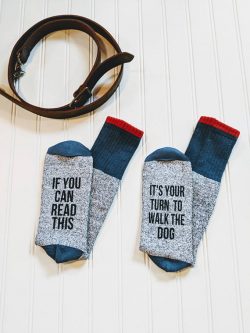 If the dog dad in your life has a dog mom in his life, he will appreciate these socks, because sometimes he just wants to relax.
"In dog wines, I've only had one" Wine Glass
When he's had seven wines, but doesn't want to admit it, he's only really had one in dog wines!
Bag of Dog Farts Cotton Candy
Hilarious gift that he will have a laugh over, and then be able to enjoy a treat too.
Custom Pet Photo Cufflinks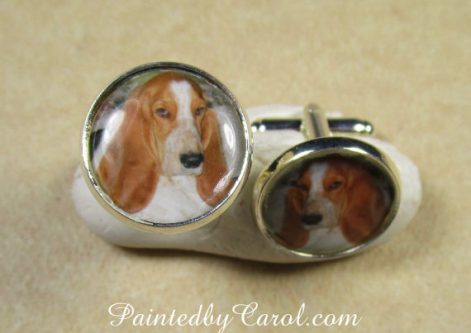 His pup's face on his cufflinks will make dressing up more fun and enjoyable for him, especially if he has to wear a suit to work everyday.
"I love my daddy" Small Dog Shirt
For the dog dad of a small dog, a dog shirt that says the little one loves his daddy will be his favorite Father's Day gift ever!
"Dog hair don't care" Coffee Mug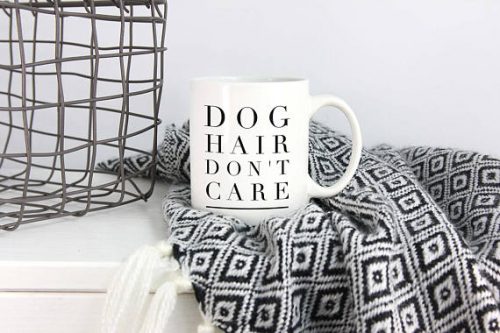 As a dog dad, he will forever have dog hair everywhere, he just doesn't care.
"I'm only here to pet all the dogs" Shirt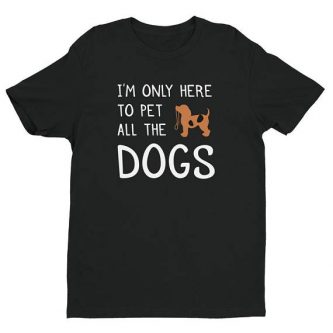 When he goes somewhere where there are dogs, say, a dog park, he is only really there to pet all the dogs. He doesn't care for the small talk.
"Be the person your dog thinks you are" Plaque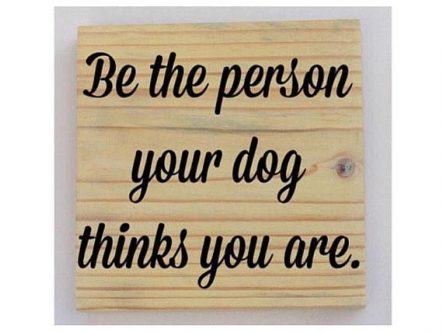 A reminder to keep doing his best, even when the going is tough.
"Gimme all the dogs" Beer Can Sleeve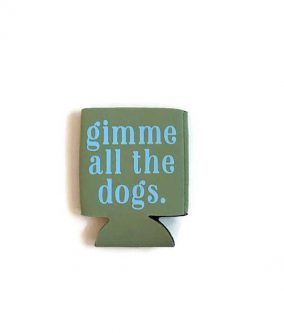 Whether he has one pup or more, he wants all the dogs! Help him make a statement and keep his beer cold at the same time.
Personalized "Best dog dad ever" Picture Frame
The dog dad in your life is definitely the "best dad dog ever." He needs this picture frame that is personalized with his and his dog's name, as well as when they became a family.
"#1 Dog Dad" Ornament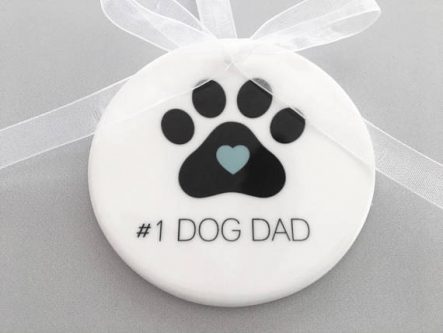 He is the #1 dog dad, especially to his dog. While Christmas is a long time away right now, he will cherish this ornament and put it away for when it's time to hang it up on the tree. Perfect for his first Christmas as a dog dad too.
"Best dog dad in the galaxy" Shirt
For the dog dad who is a fan of Star Wars, get him this lightsabers "Best dog dad in the galaxy" shirt to wear. It will certainly put a smile on his face.
Dogs Vinyl Record Wall Clock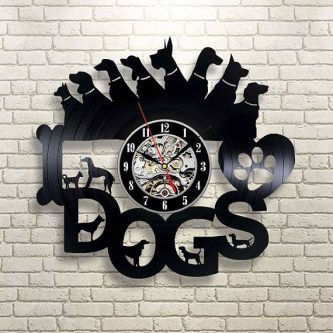 Even if he already has a ton of dog decor, he still needs this magnificent dogs vinyl record wall clock to put up on his wall.
Happy Doggo Baseball Cap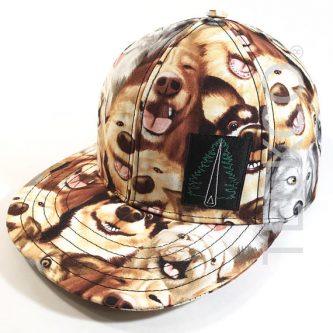 Happy dogs all over a hat, what could be better? Plus, it keeps the sun out of his eyes too and is perfect for taking his pup for a walk.
Dog dads need gifts for Father's Day too. They work as hard as dads of human children!