Disclosure of Material Connection: Some of the links in this post may be "affiliate links." This means if you click on the link and purchase an item, I will receive an affiliate commission. Disclosure in accordance with the Federal Trade Commission's 16 CFR, Part 255. This site is a participant in the Amazon Services LLC Associates Program, an affiliate advertising program designed to provide a means for sites to earn advertising fees by advertising and linking to Amazon.
Father's Day is the time where you let your dad know how much you appreciate him, but it can be tricky to find the perfect gifts for Indian dads. The trick is finding something practical so he'll actually use it, but also that's thoughtful enough to let dad know how much he means to you.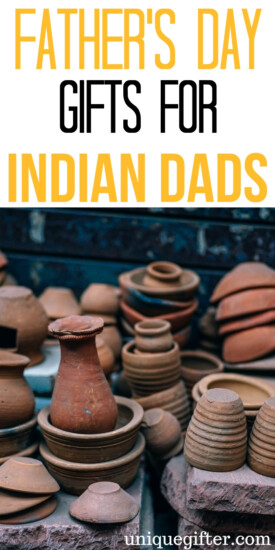 Unique Father's Day Gifts For Indian Dads
These items will help you decide what to give him that he will love and appreciate. Here are a few unique ideas that he is going to be thrilled to receive. Show dad how much you care with these thoughtful gifts!
While you look through this list, rack your brain for any hints he might have dropped about what he wants or needs. Those make the best gifts!
Men's Bath and Body Set
Dad will feel pampered this father's day with a nice bath and body set. Get one that smells great. Bonus points if mom likes it too!
Noise Cancelling Headphones
One thing dads share across cultures is the desire to not hear their children sometimes. Give your Indian dad some peace and quiet for father's day with a great pair of noice cancelling headphones.
Cross Body Bag
Dads need somewhere to carry their wallet, keys, sunglasses, and other accessories when they go out. Cross body bags are in style (so dad can ditch the fanny pack) and especially handy when he's wearing traditional Indian clothing with no or limited pockets.
New Camera
Help your dad immortalize all those special moments with a camera upgrade. Mirrorless cameras are the next big thing so this upgrade will give him years of great quality family pictures.
Apple Watch
Give your dad an Apple watch, and he'll be able to stay connected to his family easier! It looks sleek and sophisticated too.
Custom Bobblehead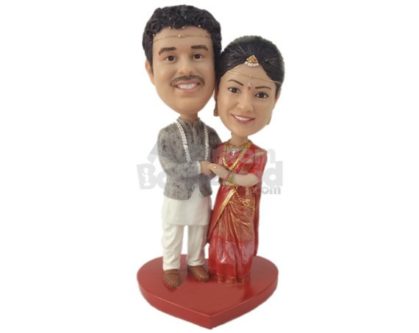 All dads need their very own bobblehead! Each one is handmade and can be customized to fit what you want. What dad doesn't want a silly bobble head of himself to supervise his family when he's not around?
Polo Style Shirt
Polos are really the ultimate dad shirt. Since Father's Day lands at the beginning of summer, it's the perfect occasion to gift your dad a new one to wear to the golf course or special occasions all summer long.
Snacks From India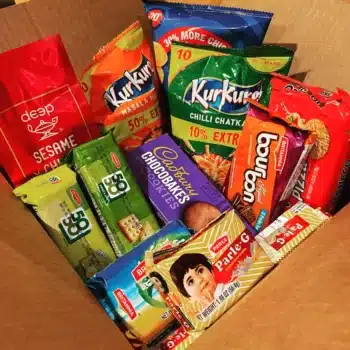 If you dad is an immigrant from India and hasn't been back in awhile, surprise him with his favorite Indian snacks for father's day this year. Perfect for those dads who are hard to shop for!
Backpack
If your dad loves to go exploring, camping or hunting, he will enjoy this useful backpack. There are several colors to choose from too.
Nespresso Coffee Maker
If dad is a coffee or latte drinker he's going to love the Nespresso. Don't forget to get him some pods to go with it.
Spice and Oil Rack
Perfect for the dad who likes to cook! What I love about this set is that you can fill the oil and spice jars with anything you want. Either give the set pre-filled with dad's cooking staples, or let him customize it however he likes best.
BBQ Grill Set
If your dad likes to grill, he will love this new grilling set. It has everything you need to make a delicious meal!
Coffee Mug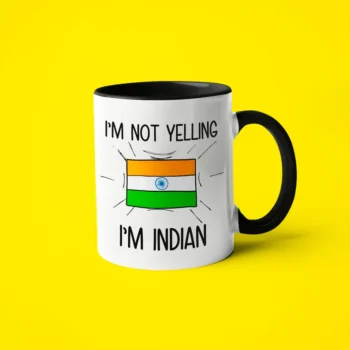 Your dad is sure to get a good laugh out of this mug. He can drink any hot beverage he enjoys, so don't worry if he isn't a coffee drinker. Perfect for hot tea!
Personalized Leather Keychain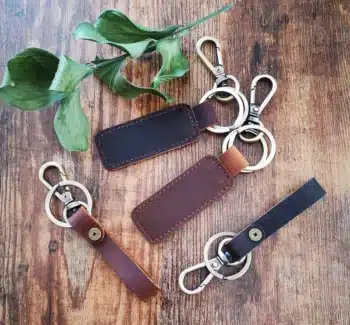 If you have the kind of dad that's impossible to shop for sometimes a simple keychain, personalized with a special message (in Punjabi or his first language, if that's not English) can mean the world. Or go big and get your dad the keys to something fun on the keychain to really wow.
Stainless Steel Travel Mug
I've never met a dad who doesn't appreciate travel mugs. If you're completely lost on what to get your Indian dad for father's day you can't go wrong with a good quality option like Yeti. It keeps drinks hot or cold for hours!
Comfortable Walking Shoes
Dads are famous for neglecting themselves, especially when it comes to buying new shoes. Grab you dad a great pair of walking shoes like these orthopedic ones so he'll feel more comfortable during his daily activities. These also make good house shoes too!
Portable Fridge
Now your dad can always have a cold drink at hand. Fill it with a can of pop, bottled water or whatever his favorite drink is.
Amazon Echo
The Amazon Echo is a great device for everyone, but it's especially handy for parents because it's voice activated. Even the most teach-adverse dad will appreciate just having to say "Alexa, play my playlist" without needing to worry about messing with buttons or learning a new device. Just make sure you set it up for him first.
Linen Henley Style Shirt
If your dad prefers more traditional Indian style garments these henley style shirts are a great modern twist that's perfect for summer.
Polarized Sunglasses
Dad will be extra stylish when he wears these sunglasses. They are lightweight and great for any time of year.
Prepaid Long Distance Card
One of the best gifts you give your Indian dad for father's day is more time with you. If he's back in India and you live abroad, long distance charges can create barriers. Especially if dad doesn't have a smartphone with wifi calling. Prepaid phone cards make great gifts to help stay connected. You could also get him a smartphone to make calling easier!
Men's Leather Wallet
What is with dads and using their wallets until they've completely fallen apart? Get him an upgrade with a nice leather wallet for father's day this year.
Hanging Toiletry Bag
If your dad does a lot of traveling, he will appreciate this bag! It is water resistant, easy to clean and made of quality materials!
Which gift do you think fits your dad the most? Besides whats on this list, the best gift you can give any dad is time with you. If your dad still lives in India, consider delivering one of these gifts in person. Especially if it's been awhile since you've been home.