Geek dads are much cooler than regular dads. They might teach their kids about science, wow them with superheroes, or help them save the world in the latest video game. Get dad something nice – and geeky – this Father's Day with these gifts for geek dads.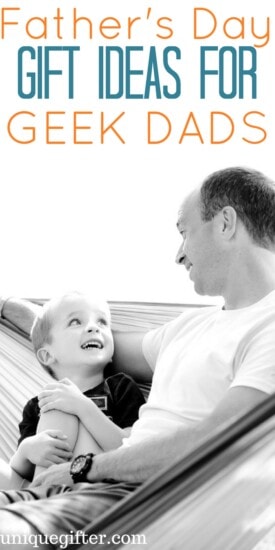 Geeky Father's Day Gift Ideas for Dads
If your dad or husband is a total geek there are so many great ideas on this list. From superheroes to video games, tech and space, there's something for every variety of geek dads here to give as gifts for Father's Day.
Even geek dads are easy to please on Father's Day with these gifts! If you still need more geeky gift ideas, you might also like these Father's Day Gifts For Computer Geeks too.