Disclosure of Material Connection: Some of the links in this post may be "affiliate links." This means if you click on the link and purchase an item, I will receive an affiliate commission. Disclosure in accordance with the Federal Trade Commission's 16 CFR, Part 255. This site is a participant in the Amazon Services LLC Associates Program, an affiliate advertising program designed to provide a means for sites to earn advertising fees by advertising and linking to Amazon.
Father's Day is approaching, and you want to get something special for the dad who is also a music lover. There are so many ideas to choose from, but finding just the right gift can be challenging if you don't know where to start. Check out the list below to get an idea where to go, who knows, you just might find that perfect gift for him!

Father's Day Gifts for Music Lovers
Father's Day is Just Around the Corner!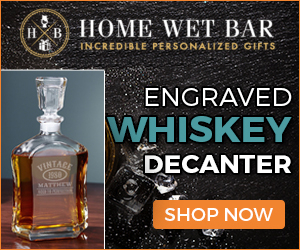 Personalized Soundwave Print
This personalized soundwave of someone's voice or his favorite part of a song will make his Father's Day even more epic!
Drum Kit Cufflinks
If he has a passion for drums more than anything else, he will love wearing these drum kit cufflinks as part of his outfit.
"I'm a guitar playing dad, just like a normal dad only much cooler" Shirt
Guitar playing dads are actually a lot cooler than normal dads! Help him shout it to the world.
Personalized Music Note Wall Mounted Bottle Opener
Personalize this music note wall mounted bottle opener with his name, dad, or something else. It will quickly become his favorite way to open bottles.
Wooden Personalized Soundwave Guitar Pick Plectrum Keyring
A wooden keyring is unique enough, but one shaped like a guitar pick with a soundwave on it is even more unique and beautiful.
Dinosaur Dad and Kid "You rock" Coaster and Card Set
Dinosaurs are the best, and the music loving dad will love receiving this for Father's Day!
"Born to rock out with dad" Onesie
That's right, his baby was definitely born to rock out with him! Chances are that she is learning how to already, even as little as she is.
Wooden Guitar Clock Made to Order
The craftsmanship of this wooden guitar clock will stun the music loving dad in your life and will be his most favorite Father's Day gift ever!
Personalized Stainless Steel Harmonica
Whether he already knows how to play the harmonica or not, he will love having a harmonica personalized with his name or his child's name.
"I like my guitar and like 2 other people" Shirt
If you and your kiddo are the only ones in his life, then he really only likes you guys and his guitar, not much you can do about it!
"Where words fail, music speaks" Guitar Pick Necklace
Music is usually easier than words, so if the music loving dad in your life can speak easier through music, he really needs this necklace for Father's Day.
Music Notes Bow Tie
What music lover wouldn't love to wear a music notes bow tie?
"Never ever underestimate a dad that listens to metal music" Shirt
A dad who listens to metal music is not someone to mess with, that's for sure.
Music Note Dog Tag Necklace
This music note dog tag necklace comes in quite a few different colors, so you can customize it for the music loving father in your life this year.
"Happy Father's Day" Retro Mixed Tape Flash Drive
A retro mixed tape flash drive is the perfect gift for the retro music lover, and it comes in various size capacities too
"Dad" Wooden Guitar Shaped Pick Box
The guitar playing father can keep all of his guitar picks in this special "Dad" wooden guitar shaped pick box. It will also keep them in pristine condition as well.
"I may be old but I got to see all the best bands" Coffee Mug
The music loving father in your life may be old, but he truly had the chance to see all of the best bands in the prime of his life.
Saxophone Black Faux Leather Cigarette Case
If he has an affinity for jazz, he will love this saxophone black faux leather cigarette case for his cigarettes.
"Make a joyful noise" Tie Clip
Music is a "joyful noise" for the music loving father in your life.
"Dad you totally rock!" Guitar and Microphone Coffee Mug
Your dad totally rocks, both as a music lover and as a dad. Help him remember this each morning as he sips his coffee.
You may know many music loving dads, or you may just know your own, but either way this list is so awesome. How will you choose just one gift for him?