Mother's Day has easily become one of my favorite holidays, as we get to celebrate women that have taken on one of the most challenging jobs in existence- Motherhood. Not only do I treat my own Mom on this day, but I like to treat my fellow Mom friends as well. If you're anything like me, this list of 20 Mother's Day Gift Ideas for Friends will be a total game changer. Check it out below.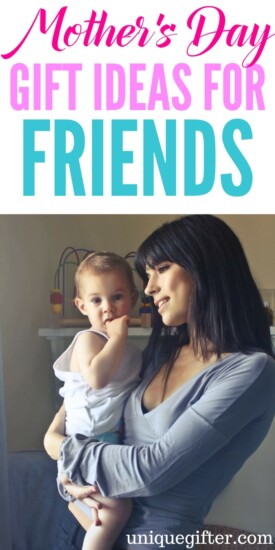 Mother's Day Gifts for Your Friends
These Mother's Day gifts are a great way to make your friends feel special this Mother's Day. Whether you're super close or just acquaintances, there are so many unique ideas here for friendship and every budget.
Motherhood doesn't always have to be work, work, work. Self-care, playfulness, and luxury can easily be incorporated into the Mommin' routine with one of these Mother's Day gift ideas for friends.