Disclosure of Material Connection: Some of the links in this post may be "affiliate links." This means if you click on the link and purchase an item, I will receive an affiliate commission. Disclosure in accordance with the Federal Trade Commission's 16 CFR, Part 255. This site is a participant in the Amazon Services LLC Associates Program, an affiliate advertising program designed to provide a means for sites to earn advertising fees by advertising and linking to Amazon.
Father's Day gifts for retired men are fantastic because there are so many fresh, unique and fun ideas out there. Since your dad is retired, he isn't stuck going to a nine to five job every day. He can relax and enjoy life differently. Whether he likes to travel, tinker in the garage or has developed a liking for golf we have some great ideas that will help you find what you are looking for. I promise that no matter what you choose, he will love it because it came from you or his grandkids. These gifts are just waiting for you to look at them and make your purchases!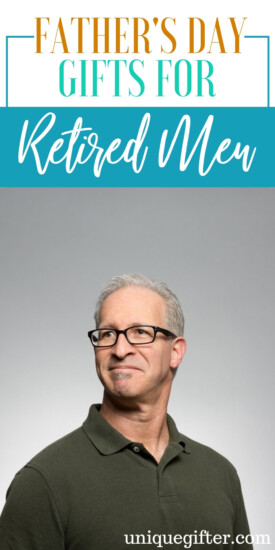 Unique Father's Day Gifts For Retired Men
Father's Day is Just Around the Corner!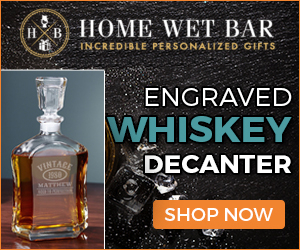 Impress your dad with this awesome presents. You might even need to pick out a couple for him!
50 States, 5,000 Ideas
If your dad has retired and has made time for traveling, he is going to love this book. Each page is filled with vibrant images and ideas of places to go.
Stainless Steel BBQ Grill Set
Each barbecue set comes with 20 different grilling tools and utensils, and you get a convenient carrying case.
Hammer
We all know that dads have a fantastic way of fixing everything for his kids. This hammer is cool, and he is going to love it.
Whiskey Glass Boxed Set
Each set comes with two whiskey glasses, chilling rocks, and coasters. It's all conveniently located in a beautiful wooden box for easy storage.
Fire HD 8 Tablet
Dad will be able to surf the internet, watch his favorite shows, play games and read books on this tablet. You can't go wrong with this gift idea.
101 So Bad, They're Good Dad Jokes
No one has a sense of humor like good old dad! These jokes are perfect for the humorous joke teller in your life.
Tactical Pen
Dad will be able to get himself out of lots of sticky situations when he has a tactical pen like this. You can crack auto glass, and it just looks cool.
Personalized Pocket Knife
Get this tactical style knife engraved with your dad's name for a fun and unique father's day gift.
Desk Organizer
Even if your dad is retired, he may still have a desk. Help him keep his home office organized with this wooden docking station.
Personalized Ammo Box
Any hunting buff is going to be thrilled to have this personalized ammo box. They have several different options to customize yours.
Beer Bottle Opener
Catch your beer bottle lids with this opener that is entirely customizable. This will look fantastic in a man cave, garage or den.
Wooden Family Photo
Take a lovely family photo and have it printed on wood. You can have it engraved on the backside too.
Fly Fishing Box
Does your dad like fly fishing? If so, he is going to think this fly fishing box is pretty awesome. You can have it customized for him too.
Golfing Retirement T-Shirt
If you dad retired and loves to spend his free time golfing, then this t-shirt is just what he needs.
Canvas Duffle Bag
If traveling or camping has become a new favorite past time of your dads, he is going to love this canvas bag. You can fit lots of clothing and other necessities.
Wood Chip Set
If smoking meat, cheese or vegetables is something your dad enjoys doing then he needs this set. It is six pieces and has fantastic flavored wood chips to try.
Flask
This flask is mainly for anyone who is addicted to golfing. Plus, it will be nice to carry around when dad is spending the day playing golf.
ROXANT Scope
Great idea for a hunting or camping enthusiast. High definition, easy to grip and full view to allow you to see even more.
Echo
This Echo speaker with Alexa allows you to listen to all your favorite music, check the weather and even call your family and friends.
Custom Socks
Dad is sure to get a kick out of these hilariously adorable custom socks. Put a photo of you as a baby or another funny picture.
What does your dad like to do now that he is retired?