Disclosure of Material Connection: Some of the links in this post may be "affiliate links." This means if you click on the link and purchase an item, I will receive an affiliate commission. Disclosure in accordance with the Federal Trade Commission's 16 CFR, Part 255. This site is a participant in the Amazon Services LLC Associates Program, an affiliate advertising program designed to provide a means for sites to earn advertising fees by advertising and linking to Amazon.
Here is a list of the very best Father's Day gifts for estranged fathers. When you have recently been reunited with your estranged father, or simply want to send him a gift no matter how long it has been since you last heard from him, you may be wondering what to get. If you don't know him very well, buying a gift for him is even harder, but it doesn't have to be impossible. There are some pretty cool ideas here!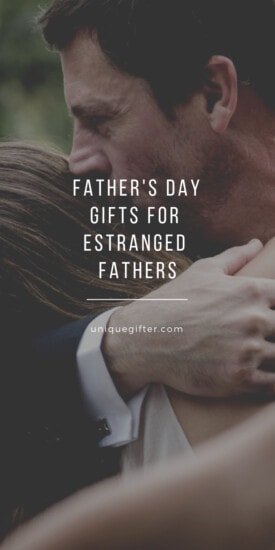 Creative & Unique Father's Day Gifts For Estranged Fathers
Father's Day is Just Around the Corner!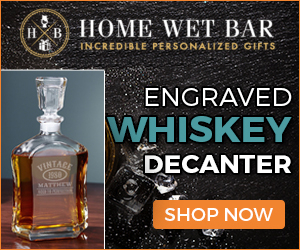 Use this guide to help you come up with the perfect gift for your estranged father. He will be surprised and feel special.
Fishing Lure Cup
If you know he loves fishing; then a fishing lure cup is great to help him stay hydrated while he is fishing or whenever.
Personalized Men's Wallet


Sometimes something as simple as a personalized wallet makes an excellent gift for someone you may not know as well.
Personalized Genuine Metal Ammunition Box


For the hunter, a personalized genuine metal ammunition box is great. It is functional and fun at the same time.
"Blessed daddy" Shirt


He is a blessed daddy, remind him of that fact with a "blessed daddy" shirt to wear.
Star Wars Whiskey Decanter Set
If he loves Star Wars, he needs this fun whiskey decanter set.
"The Grillfather: A BBQ you can't refuse" Grilling Apron


He is the grillmaster or the grill father! He makes BBQ foods that you simply can't refuse because they taste so good.
Personalized Fly Fishing Box


Another excellent choice for the estranged father who loves to go fishing.
I Thought We'd Never Speak Again by Laura Davis
Here is a great book for him to read, and for you to read as well, to help you both get some closure and start to enjoy your relationship more.
Personalized Tie Clip


This personalized tie clip will keep his tie from flying all over the place when he wears one.
"Being a father is easy. It's like riding a bike, except the bike is on fire. You're on fire. Everything's on fire." Mug


If being a father was truly easy, he probably wouldn't have left or been estranged in the first place.
Name Keychain


His name on a keychain is one of the most simple gifts but is better than no gift at all.
"I don't snore. I dream I'm a motorcycle." Shirt


He just may not want to admit that he snores and that's okay, maybe he is a motorcycle after all.
Personalized Copper Bar Necklace


Personalize this copper bar necklace with his name or the names of his children so that he can wear them close to his heart now that he is back in their lives.
Wooden Soundwave Keychain


Record your voice saying how thankful you are to have him back in your life, or another message you want to tell him, and put it on this wooden soundwave keychain for him.
Whiskey Barrel Cufflinks


These whiskey barrel cufflinks will make a nice addition to his suit.
"Just another beer drinker with a golf addiction" Shirt


He is just another beer drinker that has a golf addiction, no doubt about it if he spends all his time drinking beer and playing or watching golf.
Personalized Leather iPhone Case


Help him keep his iPhone safe with a personalized leather phone case. It will keep it safe from falls and also help him find it again if he loses it.
Wood Photo Keychain


Put the first or last photo of the two of you together on this wooden photo keychain for him to carry around with him wherever he goes.
Glow-in-the-Dark Cross Necklace


If he is a man of faith, this glow-in-the-dark cross necklace makes a nice touch.
"Dad" Mug


If all else fails, or you still don't know what to get him, a simple "Dad" mug will do!
I hope this guide helps you pick the best Father's Day Gifts For Estranged Fathers you can get. All of them are sure to make him smile.