Disclosure of Material Connection: Some of the links in this post may be "affiliate links." This means if you click on the link and purchase an item, I will receive an affiliate commission. Disclosure in accordance with the Federal Trade Commission's 16 CFR, Part 255. This site is a participant in the Amazon Services LLC Associates Program, an affiliate advertising program designed to provide a means for sites to earn advertising fees by advertising and linking to Amazon.
Being a feminist isn't just something you do part time, it's a whole life affair. A lot of the time that means breaking down gender norms and challenging the status quo. For a lot of feminists, having a baby is an opportunity to celebrate womanhood and femininity, and many are 'taking it back' to make it more special with a blessingway. These feminist baby shower game help support that goal.
If you look online for baby shower games, you'll probably find a lot of silly options. Yes, those are fun, but there are better ways to celebrate the beauty of creating another human life. Baby showers can be more than just funny games; they can be an opportunity to celebrate the mother that's bringing new life into the world.
What is a Blessingway?
Feminist baby showers are often called a 'blessingway'. A blessingway is an opportunity to celebrate the mom to be's journey into motherhood, and offer her well wishes (blessings) for the birth and postpartum period. Usually blessingways have less traditional games, and instead are a way to gather together in support and celebration.
Games to Play at a Feminist Baby Shower
Instead of focusing on the baby or the guests feminist baby showers focus on the mother and her womanhood. That doesn't mean you can't have fun, though! Here's some ideas for feminist baby shower games you can play with your guests.
Feminist Motherhood Trivia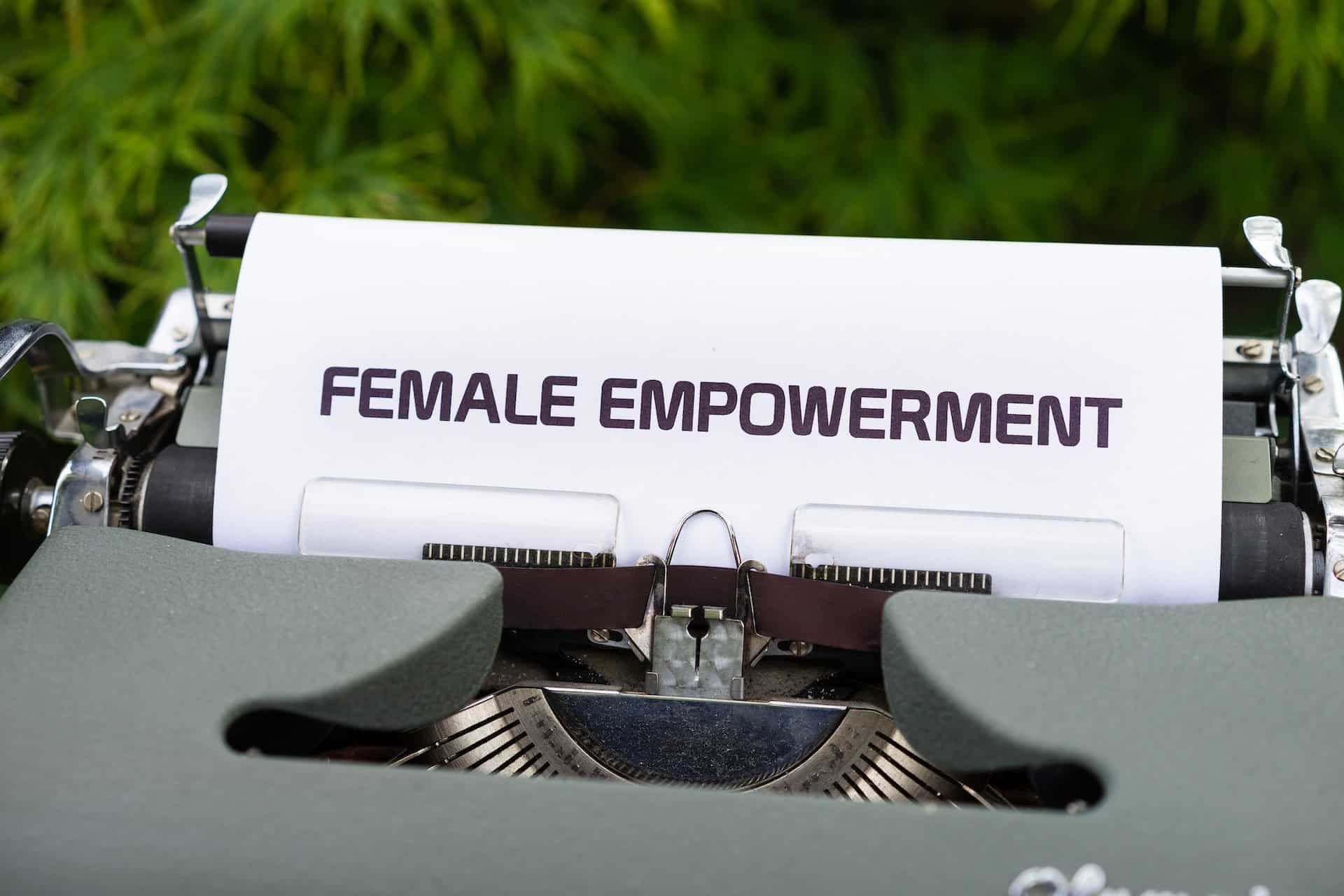 How much do your friends know about how childbirth and raising kids affects women? This feminist baby shower trivia game will put their skills to the test.
What you need:
Trivia questions in multiple categories (depends on the length of game you want, 5 categories with 10 questions each is probably plenty)
Answer pads and pencils
A timer
Prizes
Ideas for questions and categories:
The gender wage gap
Division of labour
Stereotypes
Birthing statistics (and how they affect moms and babies)
Stereotypes
How to play:
Prepare questions in advance. The trivia host should be the only one who knows the answers to the questions. If you have a large group, divide everyone into teams, or have guests play individually.
Choose a category and read the questions in order, one at a time. The guests should answer the questions in order. Then they bring the answer sheet to the host who calculates the score, before moving onto the next category.
Birth Well Wishes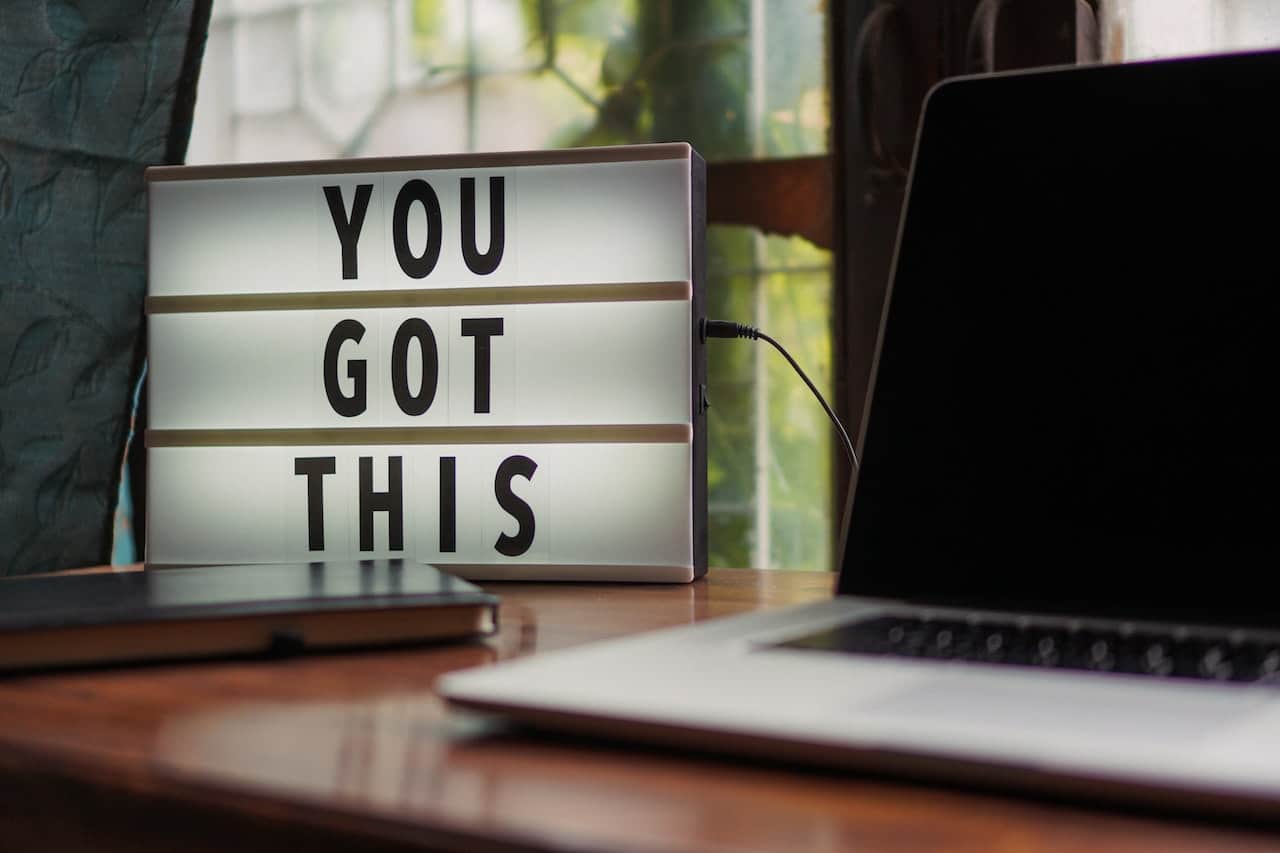 Childbirth is a rite of passage for some feminists. Encourage the mom to be by offering her some inspirational and encouraging messages to support her childbirth.
What you need:
How to play:
Give everyone a card and a pen. Have the guests write a message of support to the mom to read during the birthing process. They could also write out some of their wishes for the birth.
DIY Baby Onesies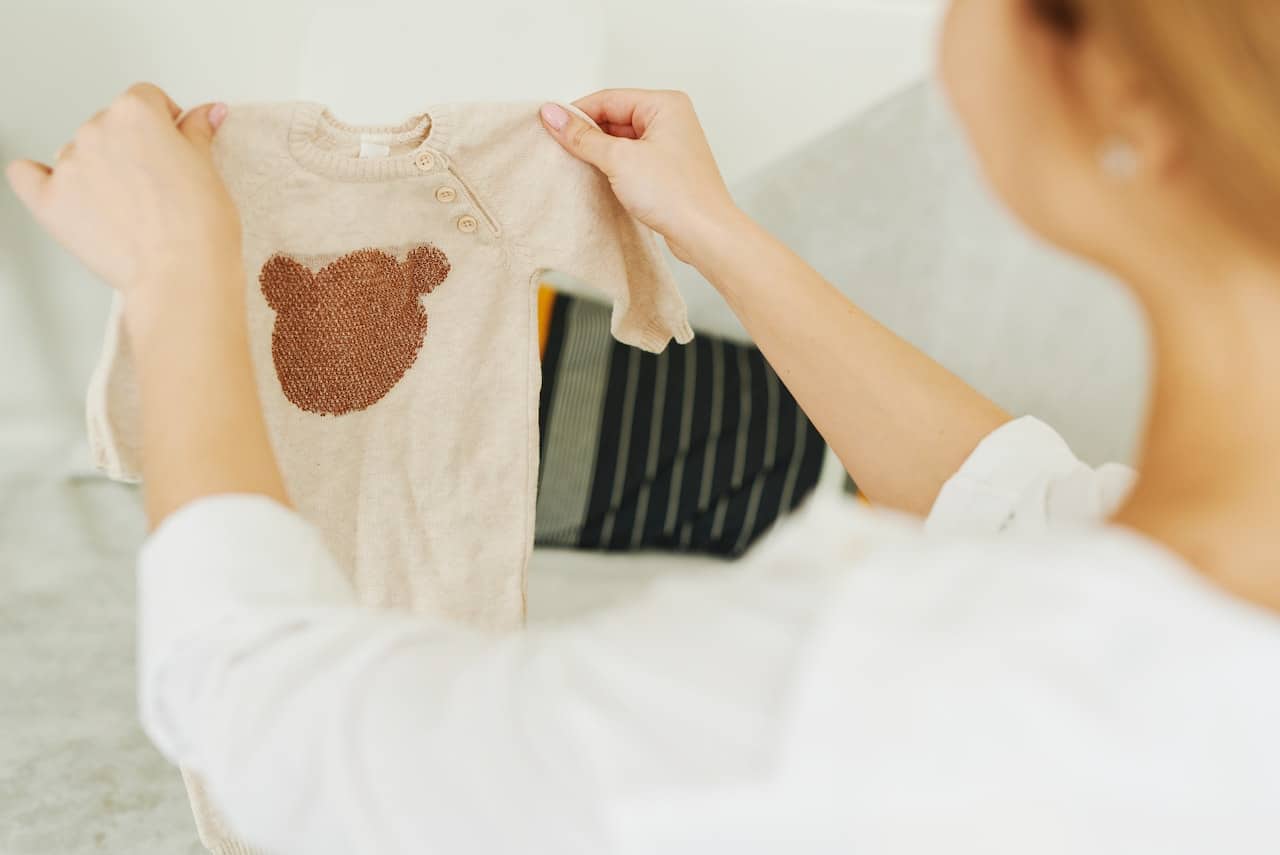 This is a fun game to play at any baby shower, but with a group of feminists you'll get different results.
What you need:
A a few packs of plain white baby onesies in multiple sizes
Fabric markers
Optional: Letter stencils, rulers, and design inspiration
How to play:
First, lay out the onesies and supplies. Then have your baby shower guests create a onesie (or two) for the baby. Encourage guests to get creative and come up with some unique (and feminist inspired) designs. Then mom gets to keep all the cute onesies to wear on the baby later.
Blessingway Beads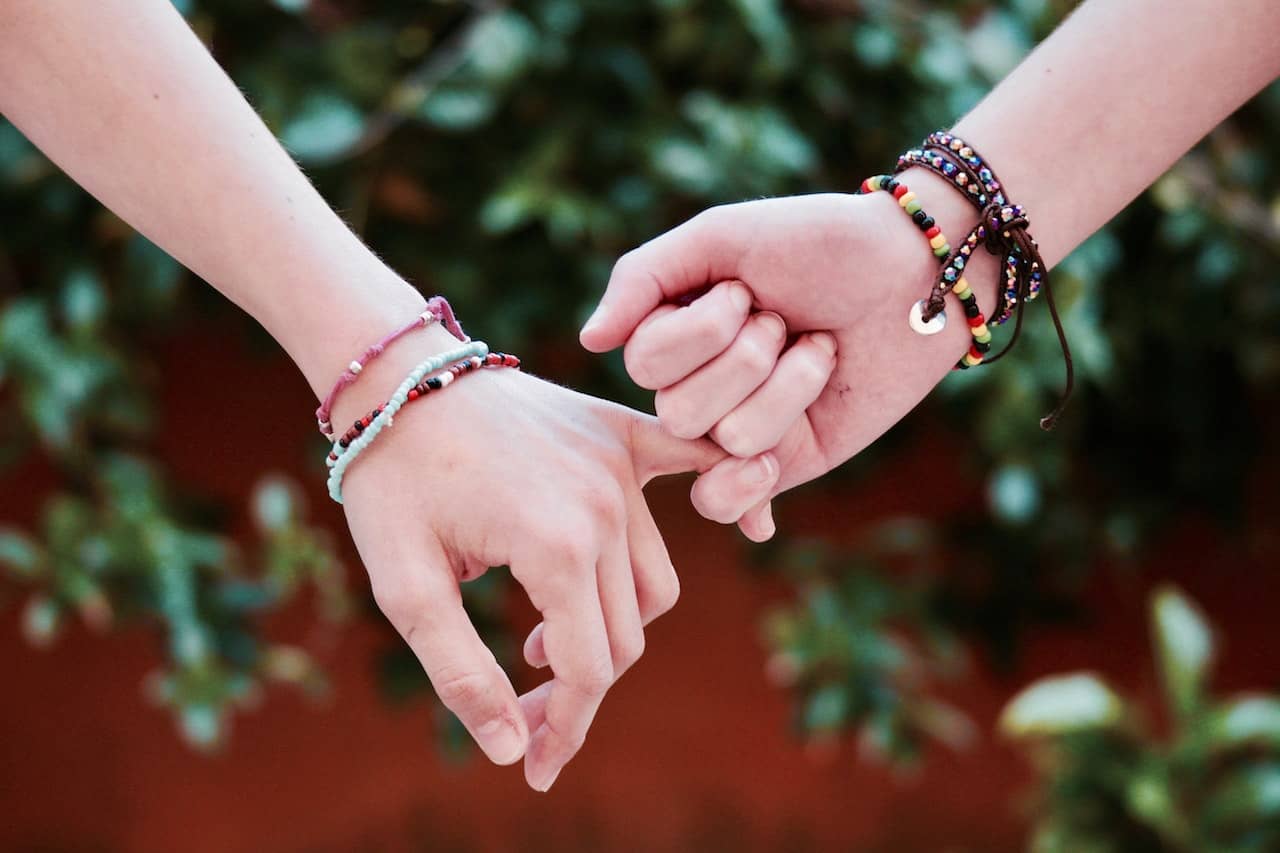 Together the guests will make a beautiful necklace for the mom to be that she can keep.
What you need:
Guests should bring a bead with them to the baby shower
Sturdy string to string the beads on
How to play:
Have everyone sit in a circle. Guests take turns holding up their bead and offering well wishes for the mom and baby. Once they speak, they add their bead to the string. After you've gone around the circle, mom has a unique necklace that she can wear.
Inspirational Diapers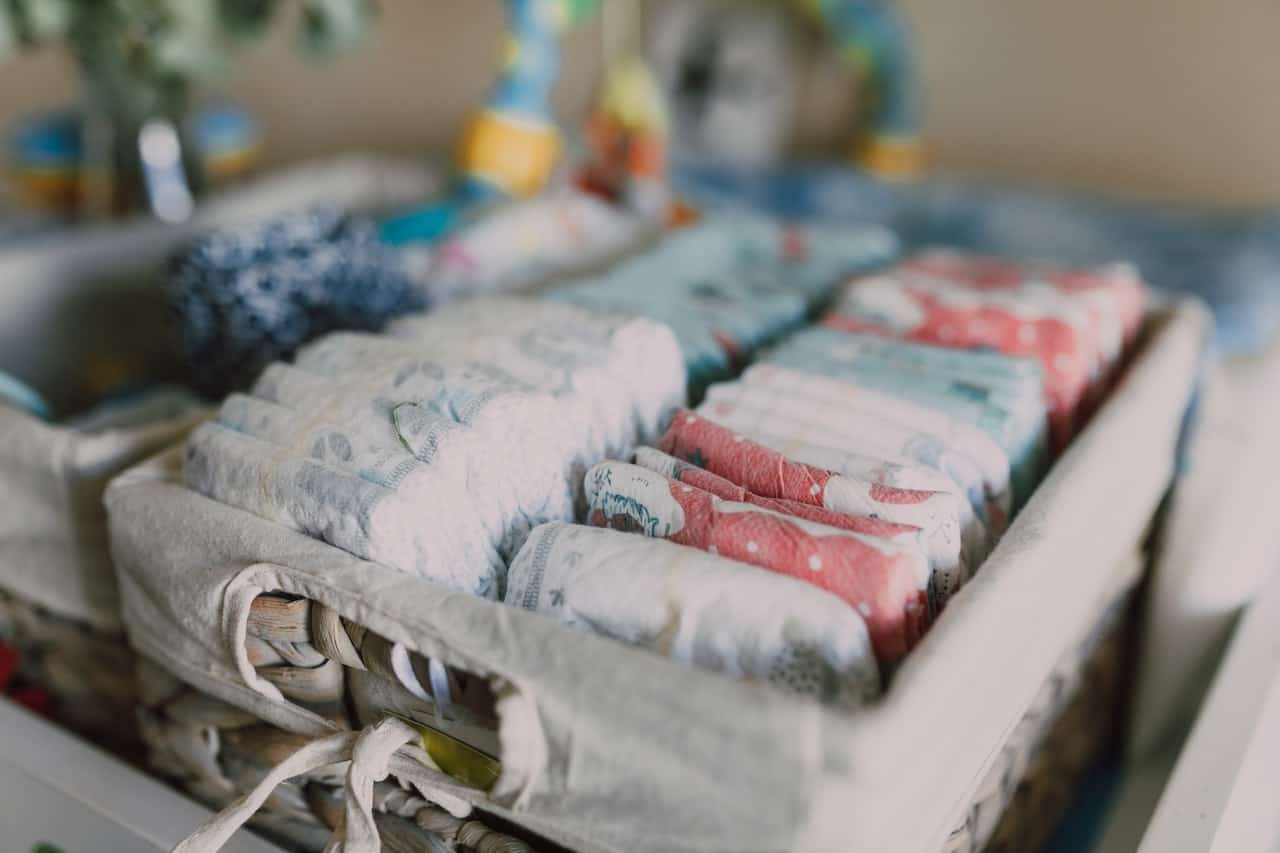 It's nice to offer moms some encouragement after the baby is born. This is a nice way to carry well wishes from the baby shower guests on, even after birth.
What you need:
A pack of newborn or size 1 diapers (many babies skip the newborn size)
Sharpie markers
How to play:
Give the guests markers and have them write out well wishes, inspiration, messages of support, or pick me ups on the front of the diapers. Don't let the mom read them! When she goes to reach for diapers during those first few challenging weeks she'll have all kinds of encouragement to stay strong.
Belly Art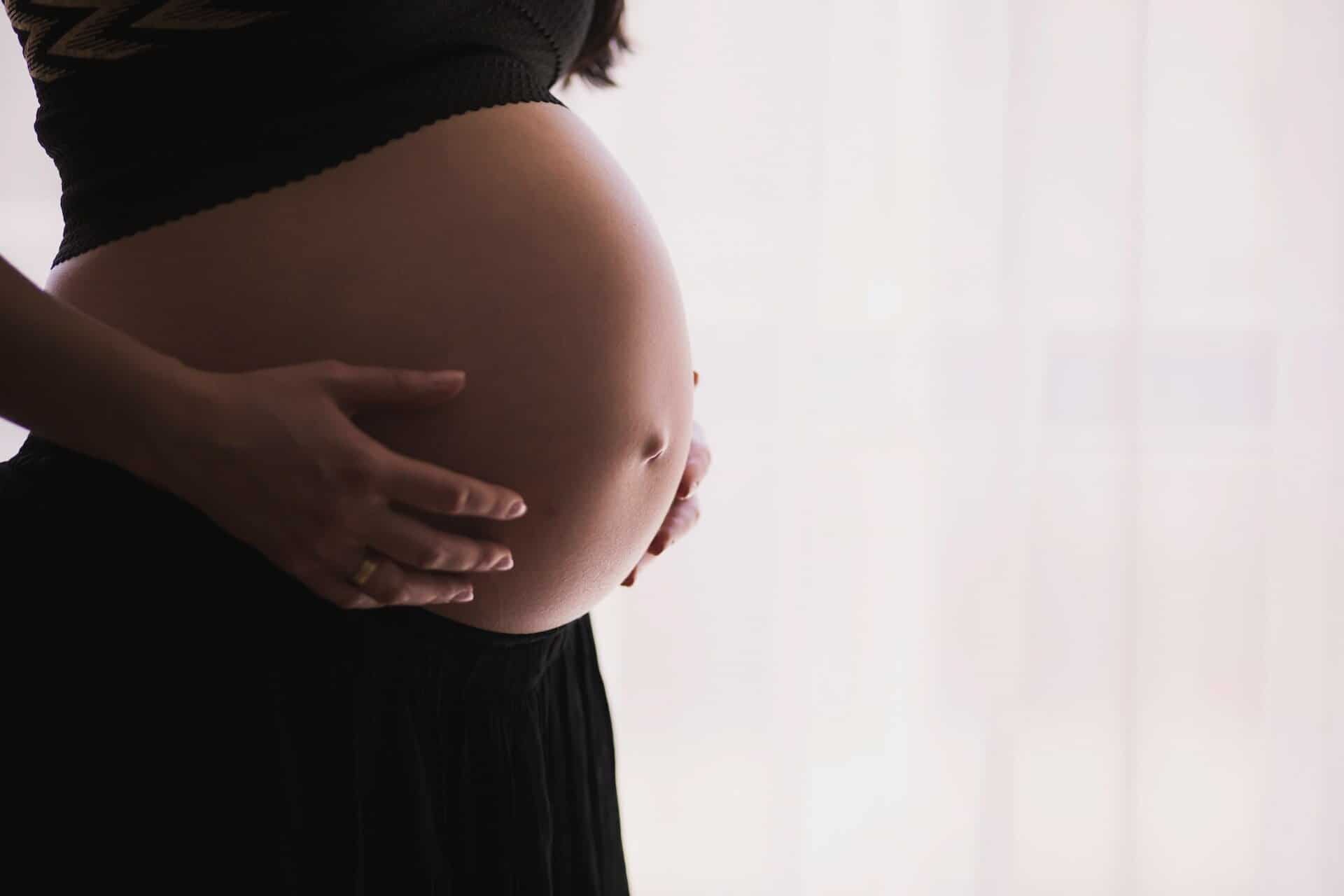 Celebrate that pregnant belly by inviting guests to create some temporary art on the mom-to-be's stomach. This would also be a fun activity to involve children who are attending the baby shower.
What you need:
How to play:
This one is really fun, but you have to be comfortable with people touching you. The pregnant mother sits in a chair and guests are encouraged to create beautiful designs on her stomach. It's a beautiful way to celebrate mom's pregnant body with friends! Don't forget to take lots of pictures.
Tip: Many Traditional Baby Shower Games Can be Feminist Too
If you're looking for more feminist baby shower game ideas there's no reason you can't turn to traditional baby shower games. Those fun little ones like 'match the baby picture to the guest' and 'word unscramble' can easily be play with a feminist twist.
Prize Ideas for Feminist Baby Shower Games
You have to have prizes when you play games at a baby shower! These are some fun prizes for feminist baby shower games that guests will actually want.
Hopefully you have lots of fun playing some feminist baby shower games while celebrating the feminine beauty of pregnancy, childbirth, and motherhood! Don't forget to support and encourage the new mom after the baby arrives, too.