Disclosure of Material Connection: Some of the links in this post may be "affiliate links." This means if you click on the link and purchase an item, I will receive an affiliate commission. Disclosure in accordance with the Federal Trade Commission's 16 CFR, Part 255. This site is a participant in the Amazon Services LLC Associates Program, an affiliate advertising program designed to provide a means for sites to earn advertising fees by advertising and linking to Amazon.
Pregnancy is a wonderful time in a woman's life. These gifts ideas for your pregnant friend will truly touch her heart as she gets ready to meet her little one. Show your friend how much you love her during this exciting but also challenging time of life with one of these lovely gifts.
Gift Ideas for Your Pregnant Friend That Will Warm her Heart
These make excellent baby shower gifts or just something special to give your pregnant friend. It's nice to pamper her now because once that's baby's born she's won't have much time to relax! And if she already had the baby, it's still not too late to get her something. Consider grabbing her one of these push gifts instead!
If you're honestly not sure where to start, we'd love to introduce you to Bump Boxes! That way you can be sure you're getting something safe, unique and surprising.
Nurtured 9 Pregnancy Gift Boxes
Curated self-care essentials just for mom to help her feel more loved and supported during pregnancy.
A Pregnancy Pillow
If your friend is getting bigger, her sleep is getting shorter. So give her something that will help her sleep better!
Coffee Mug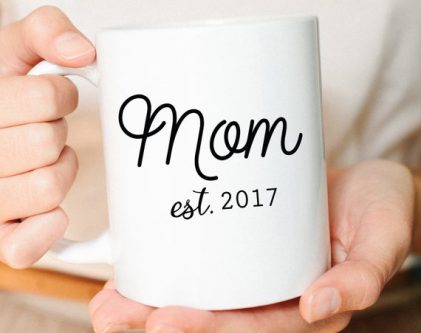 a gift for the mom to proudly announce her new title.
Basket of goodies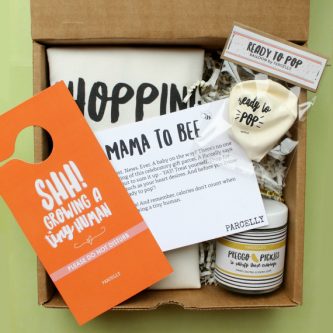 a few small items to make any pregnant woman smile.
Magnet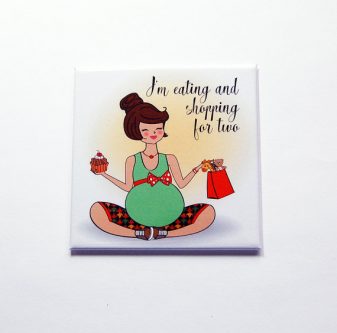 a fun magnet for the pregnant woman with a good sense of humour
Necklace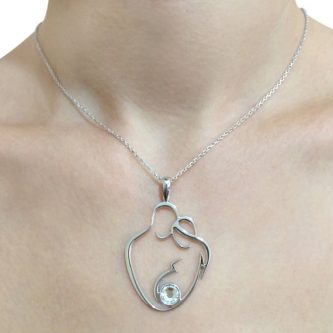 a beautiful necklace that any pregnant woman will love.
Photo frame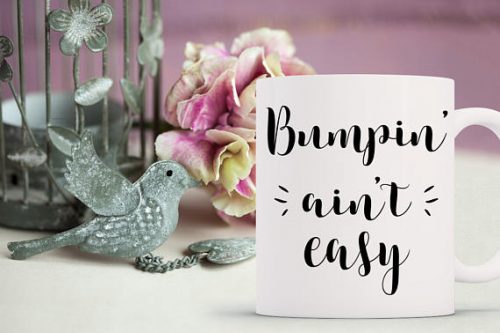 a unique and lovely idea to frame an ultrasound photo for the mom to be
Shoes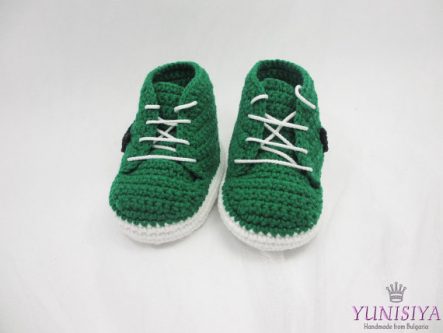 the expectant mother will love these tiny shoes
Clay plate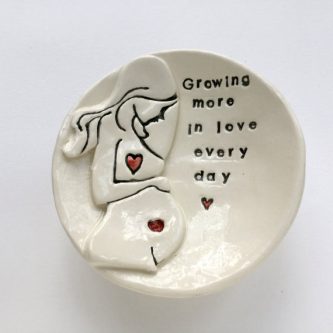 a beautiful clay keepsake for the pregnant woman
Travel mug
a grown up sippy cup for the mom to be.
Journal
a lovely pregnancy journal for the mom to keep track of all the pregnancy symptoms
Feet Charm
this charm will touch her heart
Ornament
for the mom who will be pregnant over Christmas
Belly butter
this belly butter also comes with a fun colouring book to help pass the time of the pregnancy
Heartbeat necklace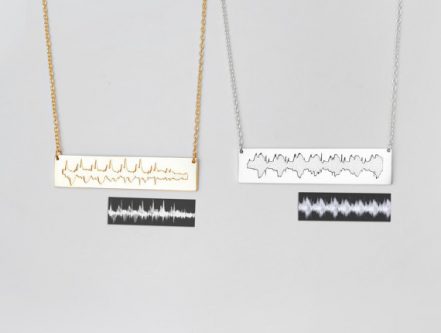 this is truly a one of a kind gift for the mom to be
Key chain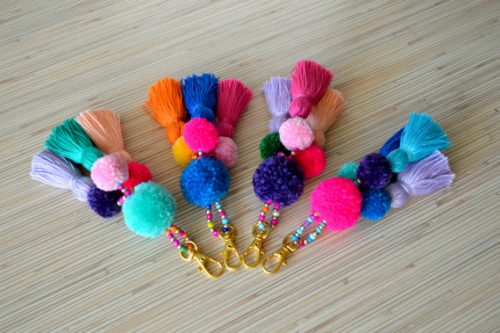 a key chain of tiny footprints will tug at the heart strings
Fork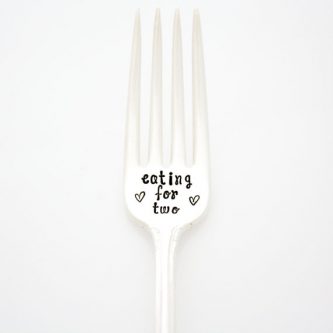 a fun fork for the mom to be
Onsie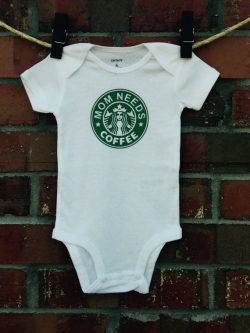 the mom to be who loves coffee will adore this onsie
Shirt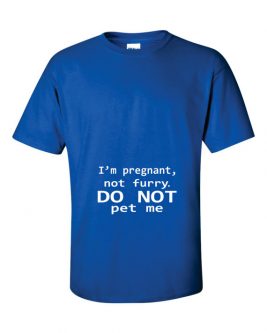 for the mom who doesn't want strangers touching her belly
Wood art piece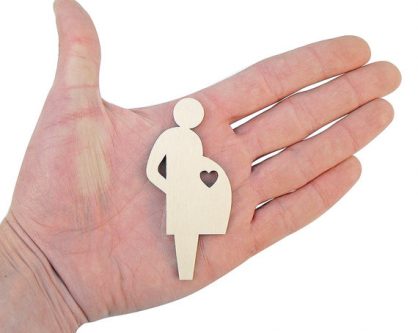 this beautiful piece of art work will be a hit with the mom to be
Skin care set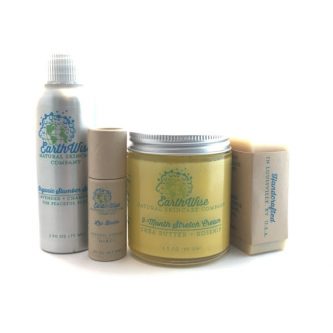 every pregnant woman loves to be pampered.
Coasters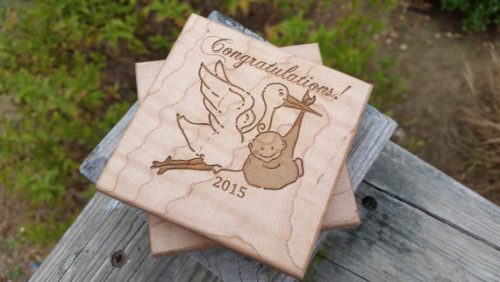 these stunning coasters can be personalized for that extra thoughtful touch.
Yes, pregnant women love getting gifts from their friends, but what a pregnant woman wants more than just any old gift is a gift that is actually going to be useful to her. Because, let's face it; being pregnant is not all sunshine and rainbows. Sometimes it's a thunderstorm.
As you think of sweet gift ideas for your pregnant friend that will warm her heart, I am going to give you some gift ideas that will touch her soul!
More Gift Ideas for Your Pregnant Friend
You want to get your pregnant friend something to lift her spirits, something she will cherish, and something that says I love you. However, some of the best things you can get for your friend are the most logical. Here are some more gift ideas for your pregnant friend:
Cozy Bump Pregnancy Pillow
I was a belly sleeper and totally wished I had one of these. If your friend is a belly sleeper, this is the perfect pillow for her pregnant belly.
Maternity Belt
Carrying around a sack of potatoes in front of you all day puts a lot of strain on the back. This maternity belt is perfect for pregnant women with back pain.
Nutured 9 Pregnancy Gift Box
Thoughtfully curated gift boxes with luxe, self-care essentials just for mom to help her feel more loved and supported during pregnancy. You can select a beautiful Signature Gift Box or curate-your-own!
Full Back Shiatsu Massager
When you are pregnant, your back hurts ALL…the….time. A massager is the perfect way for a pregnant woman to relax after work.
Conair Foot Spa
Along with their back, a pregnant woman's feet are usually sore, swollen, or blistered. This Conair Foot Spa is a great way for them to alleviate the pain.
The Birth Ball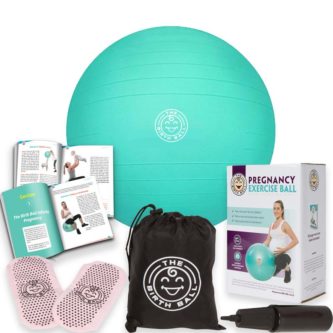 By the time a woman is in her 3rd trimester, all she is thinking about is getting that thing out! This birth ball kit has an exercise guide by trimester to help women dilate and induce labor naturally.
Bump Box
The Bump Box is a 1st trimester gift box, but you can get one for your friend for each trimester. This is a nice pampering gift that also has a no more nausea band.
GiftPocket Women's Maternity Underwear
A pregnant woman has too many other things to worry about besides getting comfortable underwear, and let me tell you, regular underwear are not comfortable. The crossover design on these panties allows them to easily fit under the bump without pressure.
Maternity Car Belt Adjuster
Seat belts always hit you in the wrong place when you aren't pregnant, but for a pregnant woman seat belts can be a real pain in the ass. That's why an adjuster is a great gift for a mom to be.
Stretch Mark Care Kit
Not all stretch marks are preventable, but with this stretch mark care kit, a pregnant woman can minimize them. This is a great gift to give before her belly starts to grow.
Mommee Coffee
As a pregnant mother, doctors tell us to limit our caffeine intake during a time when we are also limiting our sleep intake. The Mommee Coffee is half the caffeine.
Delivery Nursing Robe
Nothing is worse than a hospital gown, but after you have a baby, you can't really wear regular clothes. This is a must have for the delivery bag.
Go the F*ck to Sleep Book
This has become my most treasured gift of all time! Trust me she will thank you when she is going on 2 hours of sleep in 7 days and all she wants is her child to go the f*ck to sleep.
9 Whole Months: Pregnancy Nutrition Guide
Not that a pregnant woman will stick to this with all her midnight cravings, but it is a good reference for her to determine if she is getting the right nutrients for baby.
Knee High Compression Socks
These are great for swollen legs, ankles, and feet. Not only are these socks great during pregnancy, but they work well after labor, too.
Knee Pillow
Many pregnant women can only sleep on their sides. However, lying this way puts pressure on their legs. This knee pillow helps alleviate pressure and straighten the spine for a good night sleep.
Lumbar Support Pillow
This pillow is great for pregnant women when they sit. It is an especially great gift to get a pregnant woman who works in an office chair everyday all day long.
Do you have a pregnant friend who would enjoy one of these gifts? You can also check out interesting pregnancy tips and articles on Tiny Tribes.