Disclosure of Material Connection: Some of the links in this post may be "affiliate links." This means if you click on the link and purchase an item, I will receive an affiliate commission. Disclosure in accordance with the Federal Trade Commission's 16 CFR, Part 255. This site is a participant in the Amazon Services LLC Associates Program, an affiliate advertising program designed to provide a means for sites to earn advertising fees by advertising and linking to Amazon.
This cucumber melon soap smells amazing and looks fantastic! You can make so many gifts for people instead of buying everything at the store. Plus, the recipient will love that you took the time to think of them and make something all by yourself….Well, with a little bit of help from me, but that's our secret! Anyway, I think you are going to love this cucumber melon soap as much as I do!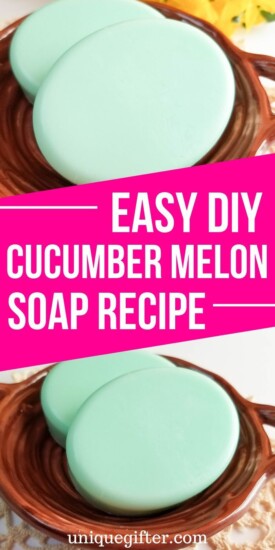 DIY Magnificent Cucumber Melon Soap
You can make up to 6 oval bars if using the same mold. You can use any kind of molds that you find in the store, so all shapes and sizes are perfect for this project!
Ingredients/Supplies:
1 pound melt & pour goats milk soap base
10 drops cucumber melon fragrance oil
2 drops kiwi soap coloring
Oval silicone mold (Available from Amazon)
Large Pyrex measuring cup
Wooden stir stick
Directions:
Melt the soap in the microwave for 30 seconds. Stir. If it is not completely melted, put it back on for 10-second increments until fully melted.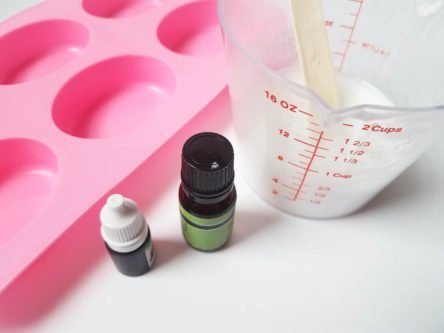 2. Add the fragrance oil and soap coloring. Mix well.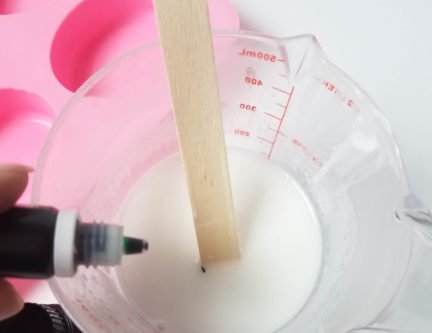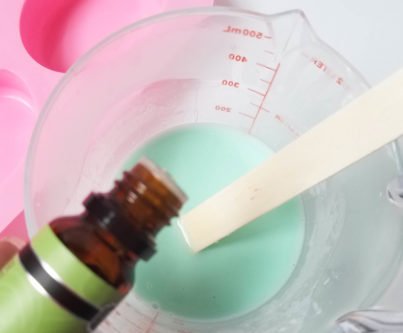 3. Pour into the silicone mold and let sit for about an hour.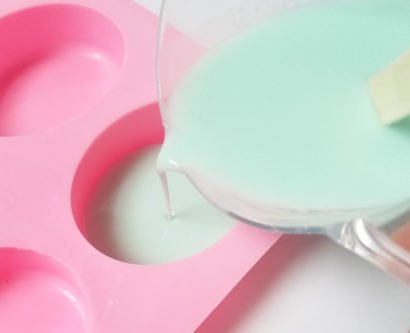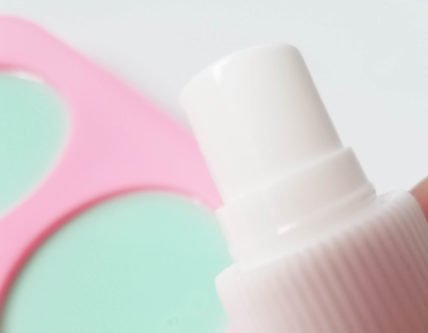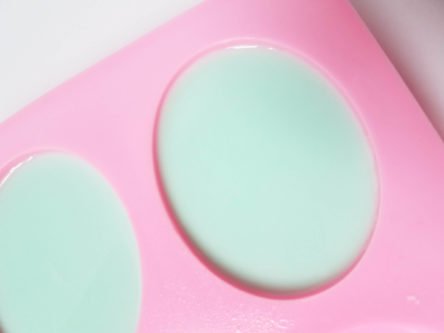 That's it! That is all you have to do to make this gorgeous DIY cucumber melon soap. It's so easy to throw together and it sets up quickly so you don't have to put in tons of effort.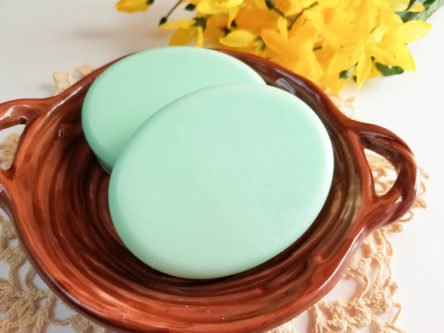 I chose to use a greenish blue soap coloring, but you can use any kind that you love. Something pink or salmon colored would also be a terrific idea. Go crazy and make a huge variety.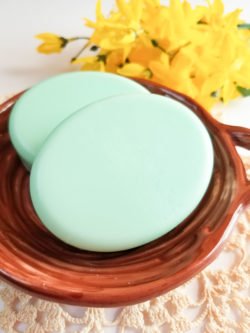 Cucumber Melon Soap Variations
If you are handing these soaps out as gifts, you can also adjust the fragrance oils to change the scent too. Here are some ideas to try:
Cinnamon – Perfect for fall and winter.
Peppermint – Wonderful for anyone who gets a lot of headaches! Helps clear those sinuses!
Lavender – This is ideal for those nighttime baths when you want to relax before bed.
Rose – Looking for a romantic scent? Roses are always flirty and romantic.
Fruit – Use other fragrance oils that are fruity, like apple, strawberry or mango. You can create so many different combinations!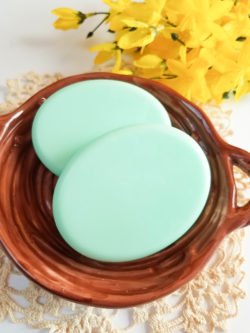 Can I Use Food Coloring To Make Soap?
No, many people think that it's okay to use food coloring when making soap, but it's not the case. You should find a dye that it is specifically made for soaps. You can also use things like Hibiscus flowers to color the soap too.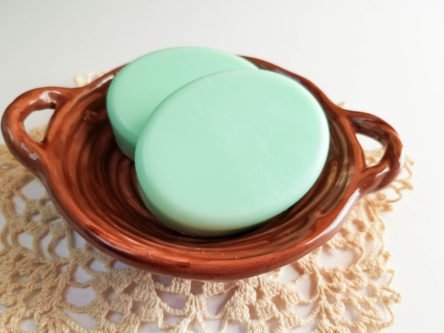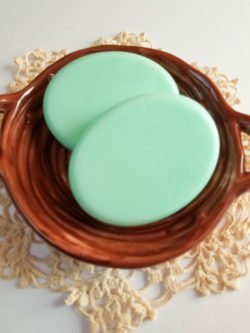 Whether you are wanting to make soap as a gift idea or just want to save money at home, this cucumber melon soap is sure to be a hit! It smells amazing and makes your skin feel silky smooth.