Easter will be here soon, and it's time to start planning a little bit. Gather the kids and snag some of these 15 Fun Easter Egg Dye Kits to work on together. They are all a blast and work well for groups of kids! Honestly, these are also wonderful for adults too. You don't have to be a child to enjoy egg decorating.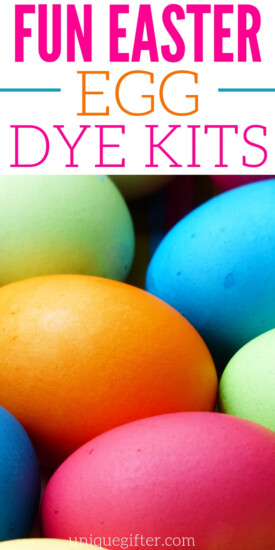 15 Amazing & Fun Easter Egg Dye Kits for All Ages
Go wild and decorate Easter eggs like crazy this year. Trust me; when you see these terrific kits, you are going to be pumped about egg decorating. Take a look. 
Now that you have some great Easter egg dye kits to choose from it's time to start the egg decorating fun! Whether you prefer to dye hard boiled eggs that you plan on eating later or opt to blow out the center for a traditional decorating idea, these dye kits are a great way to get into the Easter spirit this year.