Disclosure of Material Connection: Some of the links in this post may be "affiliate links." This means if you click on the link and purchase an item, I will receive an affiliate commission. Disclosure in accordance with the Federal Trade Commission's 16 CFR, Part 255. This site is a participant in the Amazon Services LLC Associates Program, an affiliate advertising program designed to provide a means for sites to earn advertising fees by advertising and linking to Amazon.
Sentimental gift ideas for baptism from godparents are just what you are looking for. The Christening of a child is a very special moment for all involved. This sacred event can be celebrated with the perfect Baptism gift from family and friends. Godparents who are on the hunt for that perfect gift need not look any further than these Gift Ideas For Baptism From Godparents.
Gift Ideas For Baptism From Godparents
These presents are sentimental and thoughtful!
Compass
Let this Compass be a reminder to your godchild that you can always seek guidance when needed.
Elephant Plush
Your sweet godchild will love cuddling up with this super cute Personalized Elephant Plush.
Wood Plaque
What are your wishes for your godchild? Tell them on this one-of-a-kind Wood Plaque.
Pearl Bracelet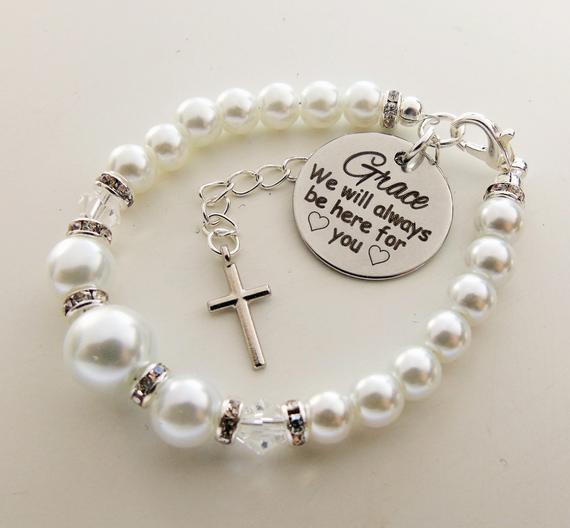 Give your goddaughter's accessory collection an upgrade with this beautiful Personalized Pearl Bracelet.
Oak Cube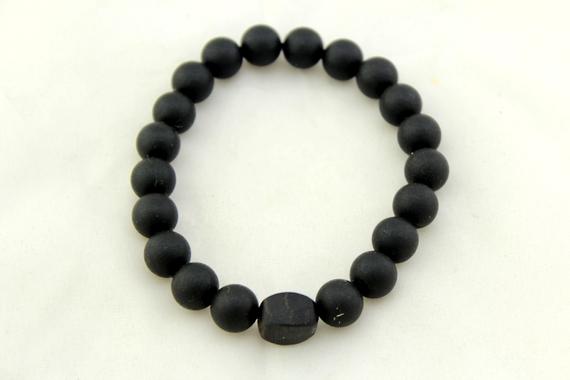 This Customized Oak Cube is the perfect way to commemorate your godchild's special day.
Tree Print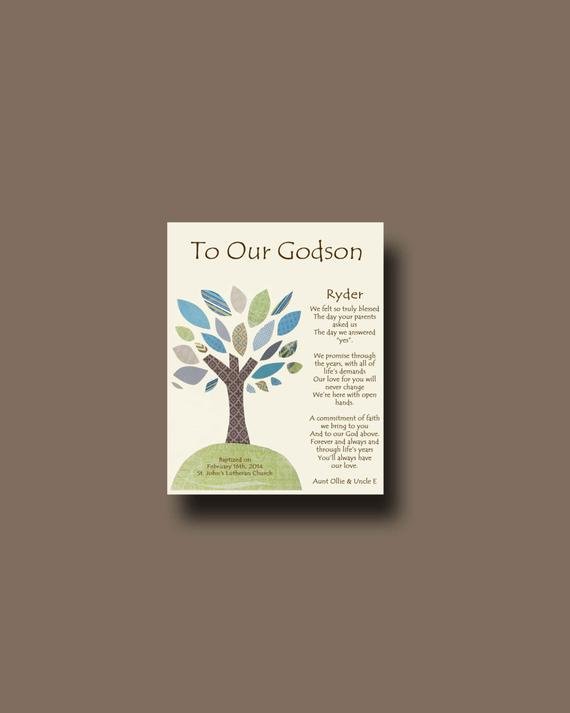 Leave a sweet letter for your sweet little blessing on this unique Tree Print.
Photo Frame
This Photo Frame is perfect for tabletops or even to be mounted on the wall.
Keepsake Box
Gift this square Keepsake Box for a cute little gift your godchild can use to store some of their most precious small items.
Llama Crochet Toy Gift Box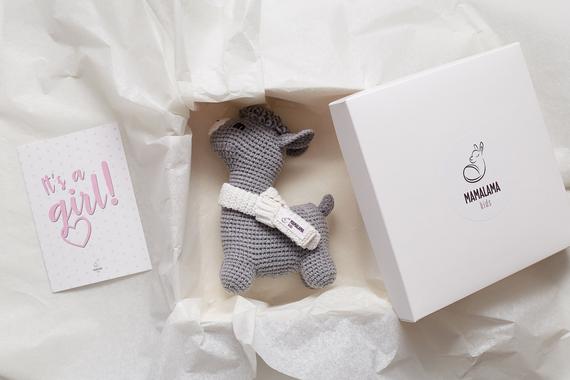 Everyone loves llamas, right? This Llama Crochet Toy with Gift Box is a fun gift that kiddos will absolutely love.
Copper Ornament
This Copper Ornament is a unique gift that can be used in a variety of ways.
Bib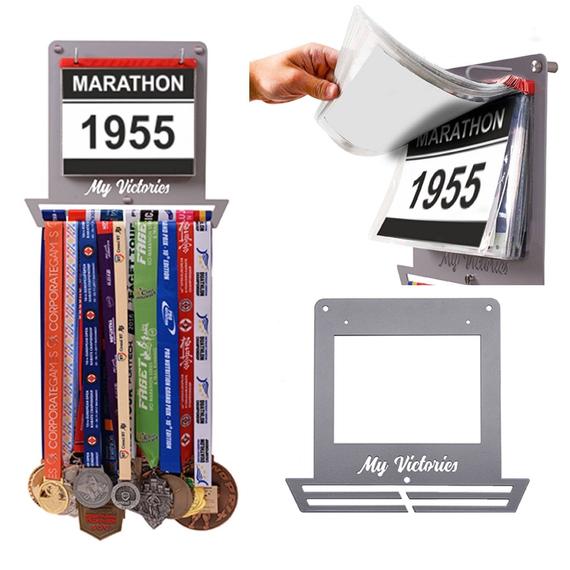 If you are looking for a gift that can be used the day of your new godchild's big day, this Bib is definitely one to consider.
Keepsake Bowl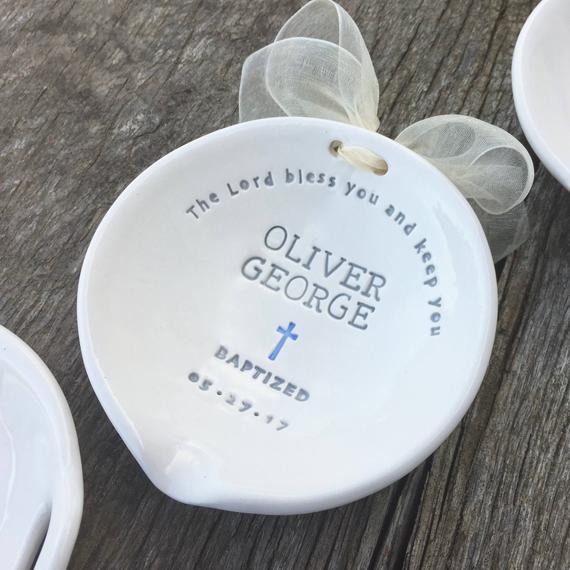 Help make the special day even more special with this Custom Keepsake Baptism Bowl.
Ceramic Cross
This Ceramic Cross serves as a beautiful reminder of your godchild's big day.
Standing Star
Your godchild may not recall the details of their Baptism as time passes, but this Standing Star will be a powerful reminder of the great event.
Personalized Dedication Poem
Your godchild will feel extra special reading this Personalized Dedication Poem.
Memory Box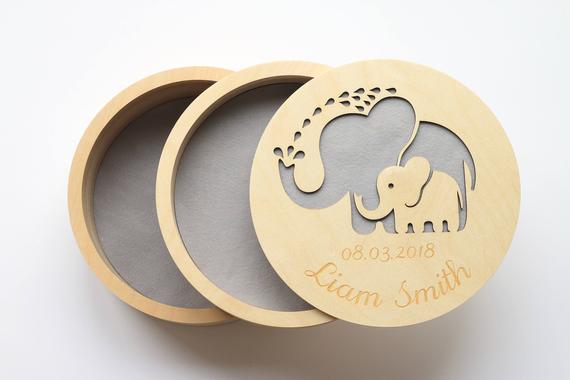 This 2-level Memory Box can be used to store some of your godchild's most precious items.
Angel Ornament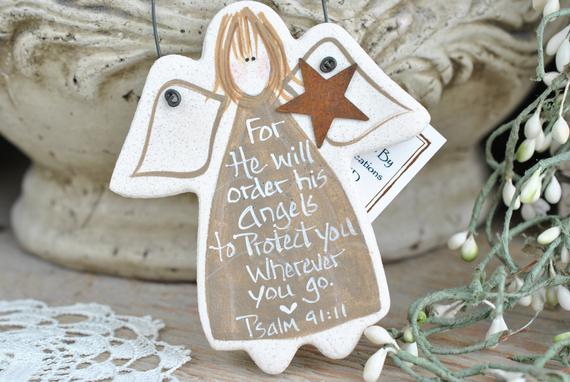 Handcrafted gifts are extra special, and this handcrafted Angel Ornament is no exception.
Wood Blocks Set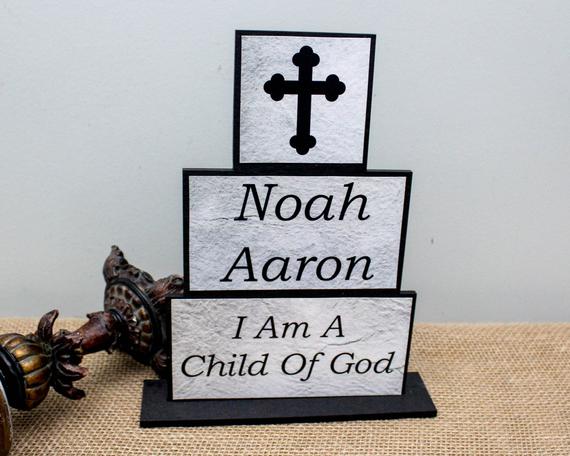 These Wood Blocks are a unique piece of home decor that will never go out of style.
Wall Art
Encouraging Wall Art, such as this set, will make a great addition to a nursery.
Wood Wall Art
This beautiful Birch Wood Wall Art will definitely be quite the attention grabber.
These gift ideas for baptism from godparents will be cherished for many years to come.