Disclosure of Material Connection: Some of the links in this post may be "affiliate links." This means if you click on the link and purchase an item, I will receive an affiliate commission. Disclosure in accordance with the Federal Trade Commission's 16 CFR, Part 255. This site is a participant in the Amazon Services LLC Associates Program, an affiliate advertising program designed to provide a means for sites to earn advertising fees by advertising and linking to Amazon.
You have to see these gift ideas for editors! Writers work hard to write their books, and then editors work hard to shape it up into a piece that has proper grammar, punctuation, spelling, and flow. If you are thinking of ways to thank your editor for their hard work on your book, article, or whatever else you have had them edit, then a gift like the ones below is a great place to start.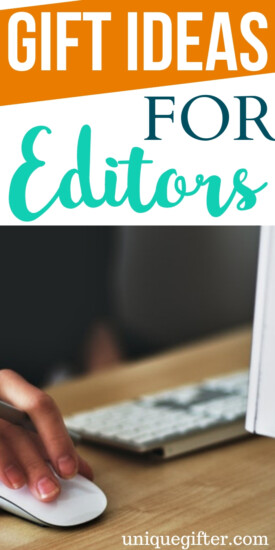 Perfect Gift Ideas For Editors
Any editor would be thrilled to receive one of these presents.
Editing Marks Art Print
This editing marks art print will sure look nice up on the wall of their office, or above their desk.
"STET" Shirt
In the editing world, "STET" means let it stand. If your editor uses STET pretty often, this STET shirt is for them!
"I turn coffee into books" Mug
They turn coffee into edited books!
"Behind every great book is a great editor" Personalized Bracelet
Well, it's true! Behind every great book is a great editor and a great author. You can personalize their bracelet with their birthstone and initial.
"Eat, sleep, edit" Shirt
An editor's life revolves around eating, sleeping, and editing!
Newspaper Earrings
These beautiful newspaper earrings will help your editor feel stunning. They are a reflection of her career and passion.
Portable Typewriter Canvas Art
Imagine how inspiring this portable typewriter canvas art will be to them once it is hung up on the wall in their office. Kind of reminds me of one of the gifts you could find on this list. . Kind of reminds me of one of the gifts you could find on this list. .
"I'm an editor, not a miracle worker" Necklace
Sometimes an editor can only do so much with the books they edit; they aren't a miracle worker.
"Coffee & editing" Mug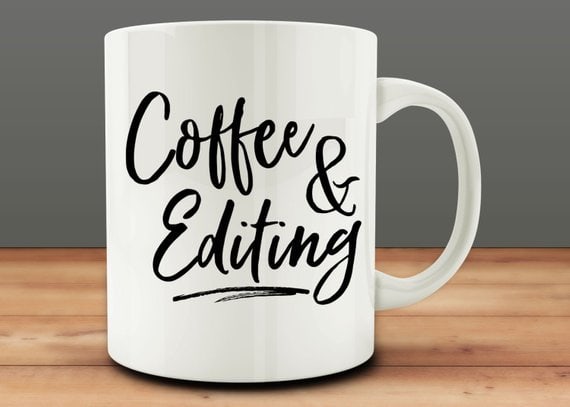 When their day consists of coffee and editing, they need this mug for their coffee.
"Edit or regret it" Printable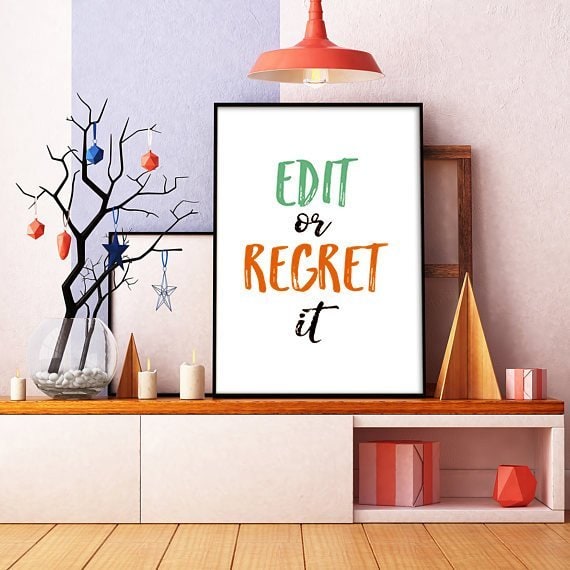 You either edit it or regret it! You can put this printable in a frame for them, or allow them to frame it themselves so that they can hang it on the wall or set it on their desk as inspiration.
"There, their, they're" Pencils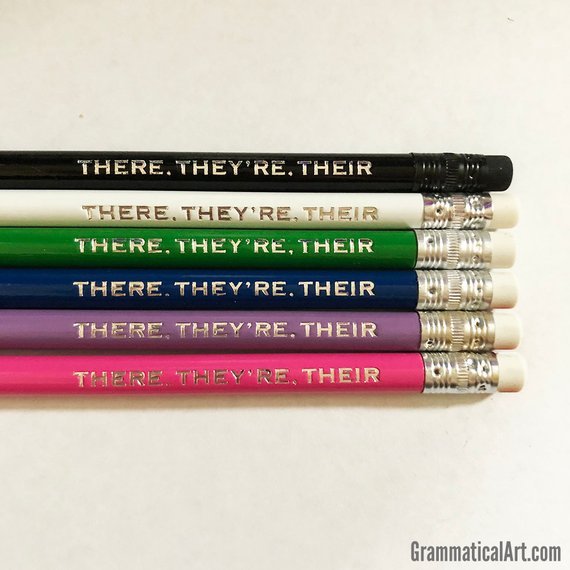 One of a grammar enthusiast's biggest pet peeves is the misuse of there, their, and they're!
"My list of awesome things to write about" Moleskine Journal
Many editors are also writers, and even if they are not, they could use this excellent journal to write down their thoughts, to-do lists, and more.
"Word Witch" Mug
They are the word witch, editing words as they come to them.
"Shhh it's editing day" Shirt
When it's editing day, it is time for everyone else to be quiet. They can wear this shirt as a warning to their family and friends.
"Best. Editor. Ever." Pillowcase
They are the best editor ever, and they need their beauty rest!
Book Print Scarf
Help them keep their neck warm in editor style with a book print scarf.
"Editing Day" Mug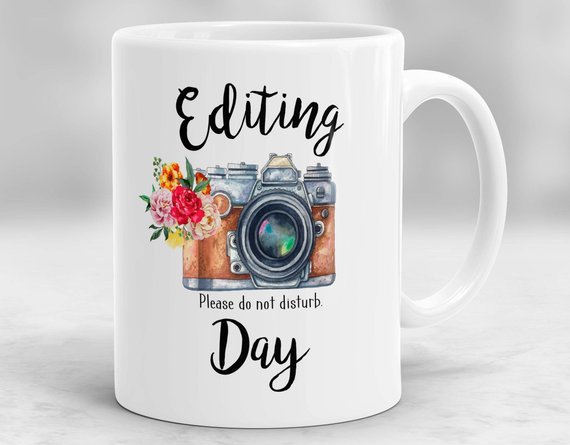 Whenever it is editing day, which let's face it could be every day in their life, this mug will be their go to mug.
"You're, you are. Your shows possession." Shirt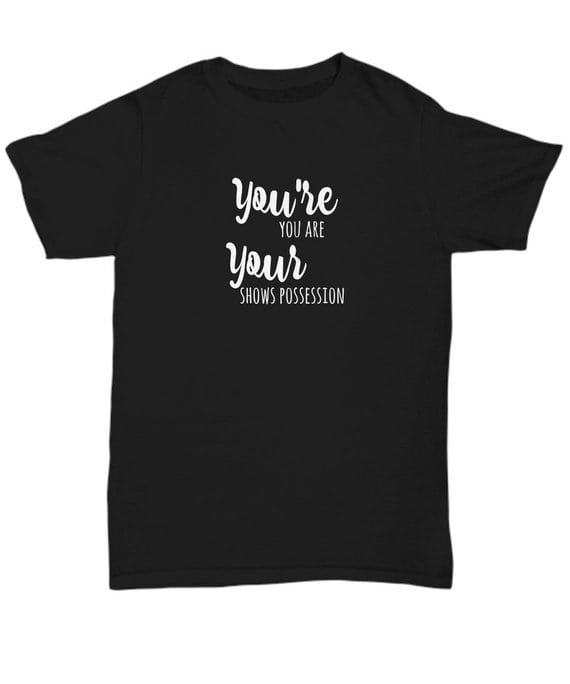 If one of their biggest pet peeves is the misuse of "you're" and "your," they need this shirt to remind the public of how to properly use both.
"Grammar police" Pens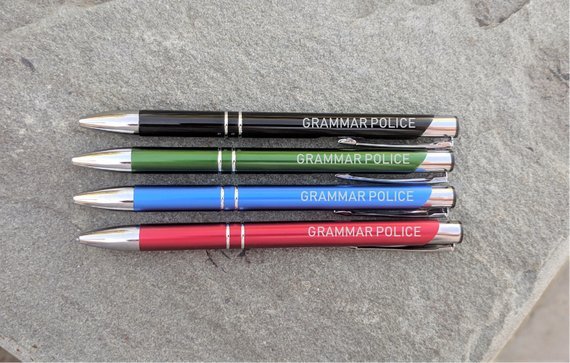 Their career centers around being the grammar police!
Question Mark and Exclamation Point Earrings
These question mark and exclamation point earrings will go beautifully with whatever outfit they wear.
All of these gifts will be something amazing to show your appreciation for the editor in your life, and something they will find useful or inspiring! So pick any of these gifts for editors to impress!