Buying a gift for your housekeeper for Christmas might be a tough thing. How do you show them your appreciation, while also making the gift not that big of a deal? Check out these gifts for a housekeeper to give on Christmas or the holiday season.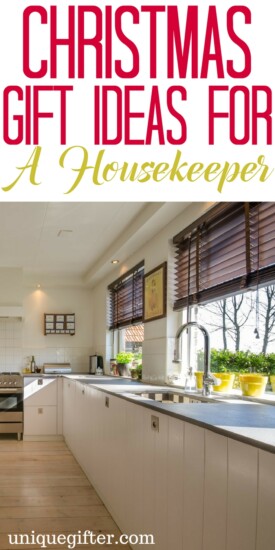 Christmas Gift Ideas to Thank Your Housekeeper (Or For Your Housekeeper Friends)
If you're shopping for your own housekeeper I also urge you to give them a tip or gift certificate this holiday season alongside a thoughtful gift. Of course, these Christmas gift ideas are also great for your housekeeper (and cleaning obsessed) friends and family members too!
Any one of these gifts will be a wonderful and thoughtful Christmas gift for your housekeeper, to show them how much you appreciate the fact that they keep your house clean!