Disclosure of Material Connection: Some of the links in this post may be "affiliate links." This means if you click on the link and purchase an item, I will receive an affiliate commission. Disclosure in accordance with the Federal Trade Commission's 16 CFR, Part 255.
Many men and women venture out in the woods each year to go hunting. Often a hunter will deck themselves out in the gear they need so it's hard to find a unique gift they might not already have. Here are a few ideas that will make finding that perfect present just a little bit easier.
Waterproof socks
This socks may be the key for the next cool gift for the hunter in your life, especially in fall and spring when the ground isn't frozen yet.
Engraved Knife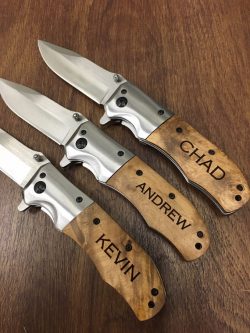 This knife is a wonderful way to put a personal touch the gift for the hunter.
Carrying Case
This beautiful leather case will keep all the hunters weapons organized and out of the elements until they are ready to use them.
Beanie
This great looking beanie will keep the hunters head warm any time of the year.
Game Cleaning Set
The successful hunter needs a cleaning set and this one has all the right tools.
The Complete Guide to Hunting, Butchering and Cooking Wild Game
The book is a must for every new hunter and even has tips for seasoned hunters.
T-Shirt
This shirt is sure to bring out the laughs in any hunter with its catchy phrase.
Hunting Gloves
This great thin and lightweight gloves are a choice that any hunter would love to have.
Monocular Telescope
This gift will help the hunter in your life spot their target easily in the back country.
Sign
This gift would be a great addition to a hunters workshop or truck.
Hunting Wallet
This wallet helps keep the hunter organized and the license ready at all times.
Bugle
A beautifully crafted horn with a carrying strap that any hunter would love to have.
Headlamp
not your average headlamp for not your average hunter.
Safety Kit
While not the most glamourous gift, its important to let the hunter know in your life that their safety is important.
Dog safety vest
keep mans best friend safe and secure on any hunting trip safe.
Mens Ring
a ring any hunter would be happy to wear
Cabelas Hunting Expeditions
this is a fun game for when hunting season is over and your hunter is missing the fun.
Backpack
this back pack has all the pockets a hunter would need for a great day in the field.
Onsie
for the hunters new baby, starting the new generation.
Decal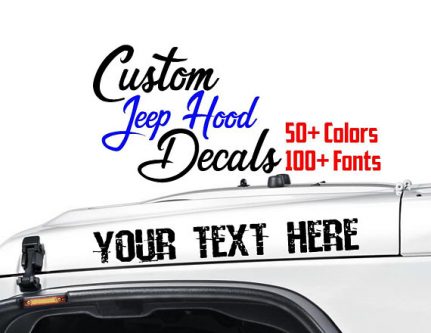 this decal will spruce up any hunters travel mug for coffee on those early cold mornings.
There are many things a hunter would love and these are a list of things they may not get for themselves but will surely love.