Disclosure of Material Connection: Some of the links in this post may be "affiliate links." This means if you click on the link and purchase an item, I will receive an affiliate commission. Disclosure in accordance with the Federal Trade Commission's 16 CFR, Part 255. This site is a participant in the Amazon Services LLC Associates Program, an affiliate advertising program designed to provide a means for sites to earn advertising fees by advertising and linking to Amazon.
It's nearly Christmas, and that means that it's right in the middle of ice fishing season. If you have an ice fisher in your life, you will definitely want to get them a gift that they'll appreciate and be able to use many times over in the upcoming months. Ideally, they'll drool over the gift you choose to give them or at least jump around in excitement! Here are a few drool-worthy gift ideas for that ice fisher in your life!

Ice Fishing Gift Ideas
Multitool Knife RAVPower 5-in-1 Multi-Purpose Pocket Knife
This 5-in-1 pocket knife is such a great and useful tool to have along for ice fishing, in case anything needs to be cut or fixed in some way, without carrying a bunch of knives and tools.
In-Fishermen
Nothing says excitement like a subscription to a magazine, especially one about fishing tackle!
"If you don't fish, I see no point in talking to you" Hoodie Sweatshirt
A sweatshirt that shows their enthusiasm for fishing is the perfect gift for Christmas and will also provide an extra layer to keep them warm on their ice fishing expedition.
LED Headlamp
Having a LED headlamp when it gets dark in the ice fishing tent or cabin is important so that they can see what they're doing!
Columbia Perfect Cast Ultimate Thermal Tote
Of course, a thermal tote to keep their food in and to keep it dry as well, is a nice gift to help their ice fishing trip go smoother and without hunger!
Personalized Fishing Wallet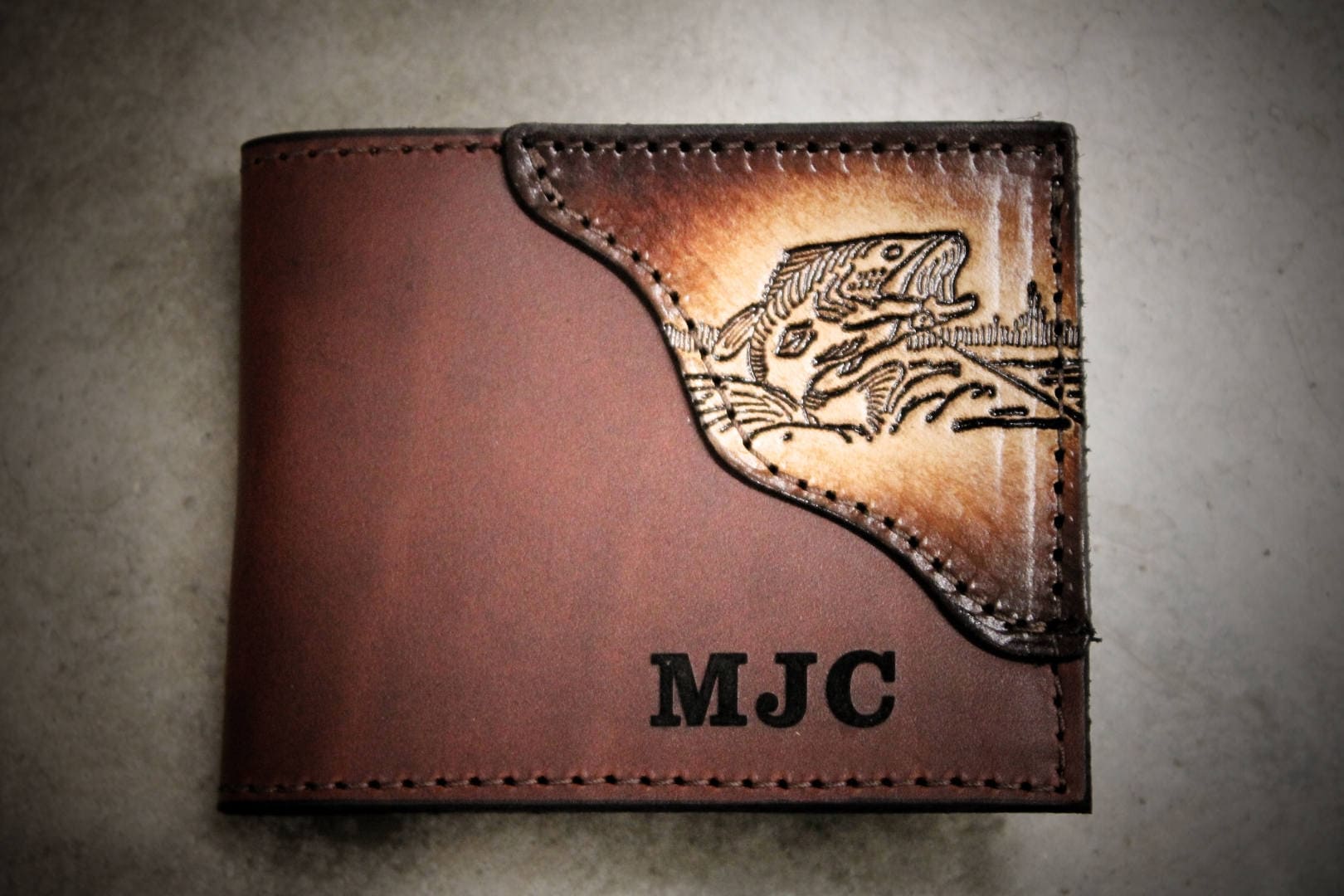 This super cute wallet with a fish, as well as their initials to make it even more special, is certain to be a pleaser!
Frabill I3 Jacket
Kodak PIXPRO Digital Camera
To take pic of fish, they need a digital camera… because sometimes cell phones just don't do justice!
Beer Can Coolies
They may not need to keep beer cold, but these beer can coolies will certainly make them easier to hold onto in the cold weather.
"Merry Fishmas" Long Sleeve Shirt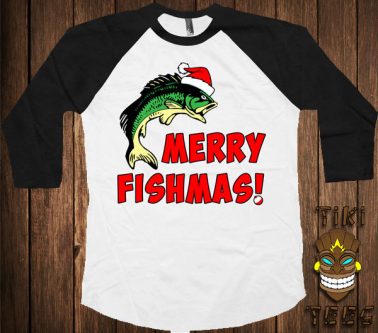 Such a perfect shirt for their Christmas gift, "Merry Fishmas!" The fact that it's long sleeve is just icing on the cake and will help them stay warmer.
Engraved Thermos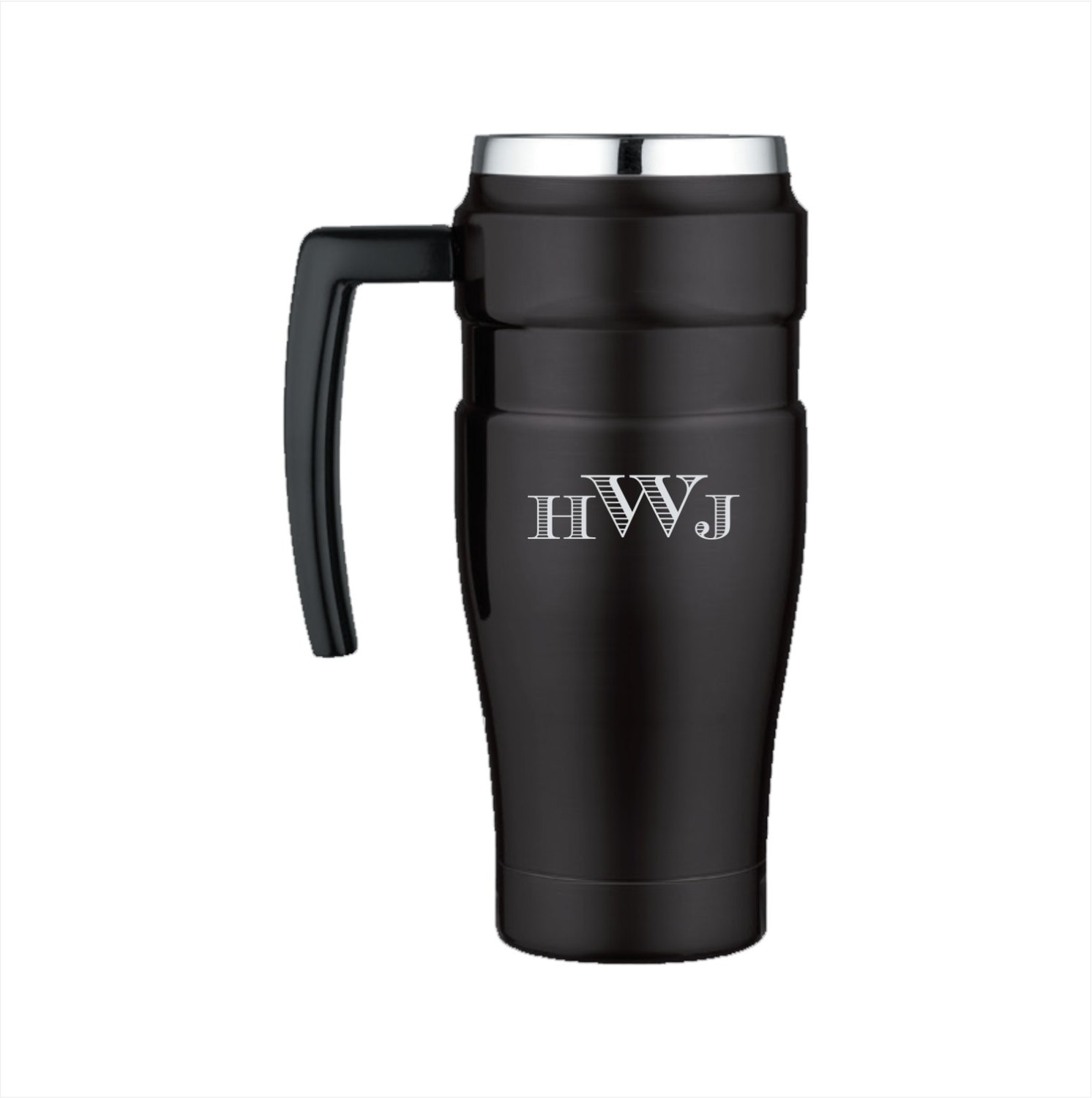 Give them an engraved thermos with their name or initials on it to keep their coffee, tea, or hot cocoa hot!
"Fish on" Car Decal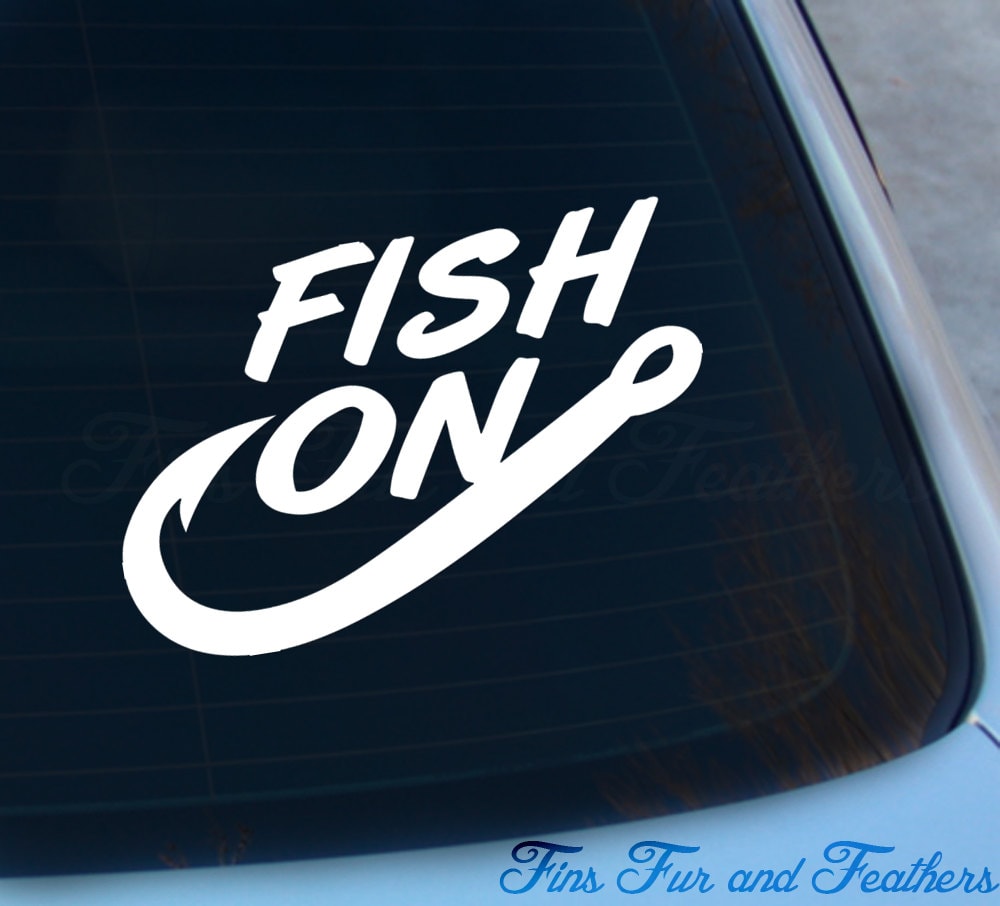 This "Fish on" car decal to put on their car window will have them going crazy!
Boxercraft Plaid Flannel Blanket
They have to keep warm before, during, and after their ice fishing expedition, and this flannel blanket will certainly help a lot!
"I love it when my girlfriend lets me go ice fishing" Shirt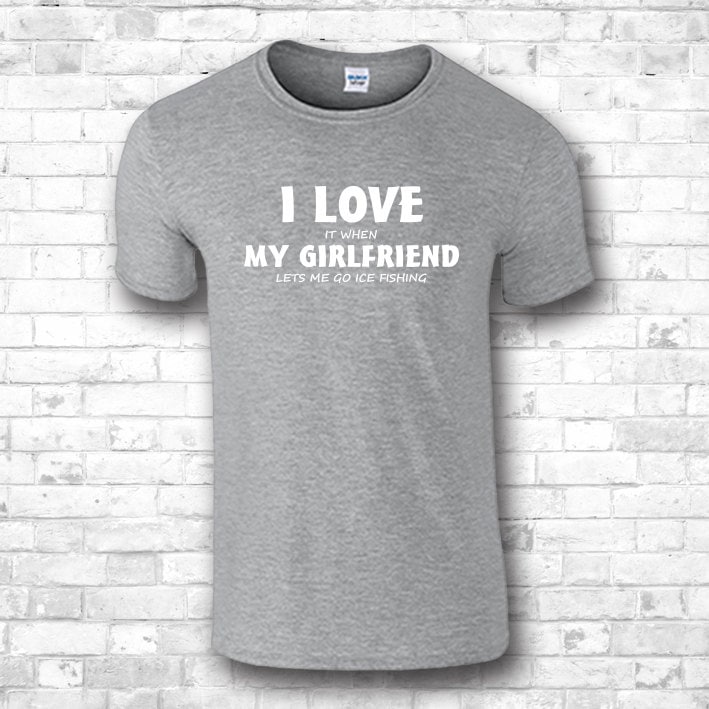 Funny shirt to get your ice fisherman boyfriend for Christmas, saying how much he loves it when you let him go ice fishing!
Personalized Embroidered Black Knit Cap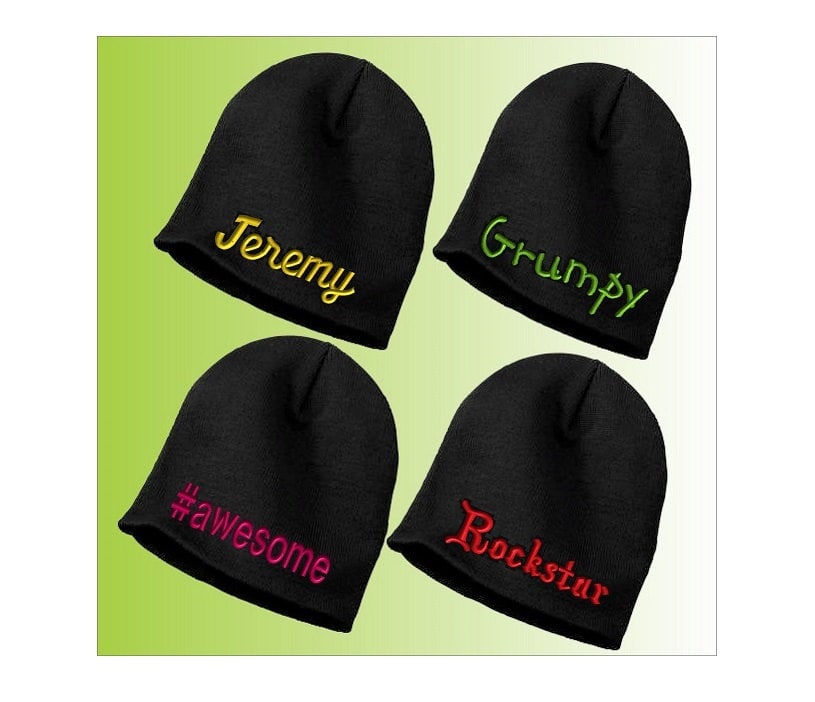 A nice personalized knit cap to wear to keep their head and ears warm while they ice fish will make them happy!
Eskimo Quickfish Portable Ice Shelter
If they don't have a cabin to ice fish from, this portable ice shelter will help them go ice fishing wherever they set it up!
"Ice fishing is my superpower" Coffee Mug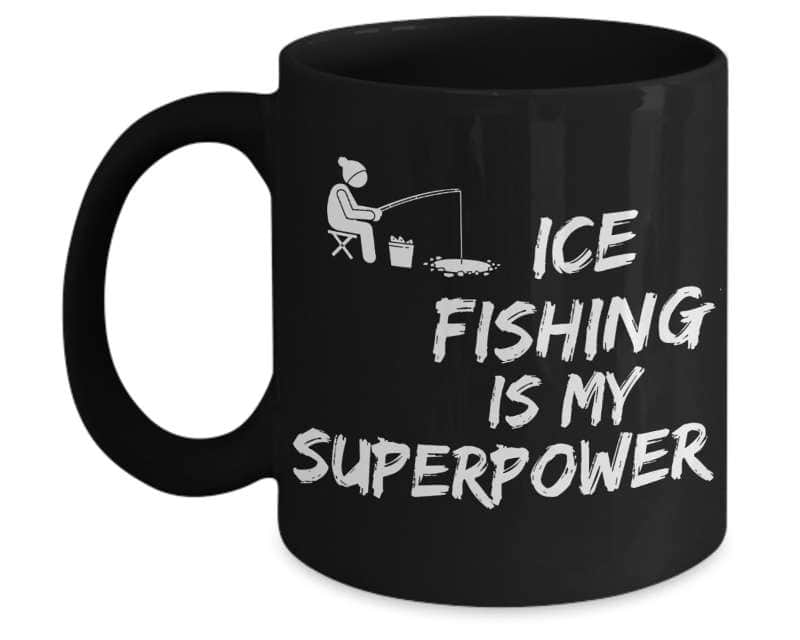 When they catch a fish, they feel as if they have a superpower. Help them bring that to the kitchen table with this mug for their coffee.
Fishing Tackle Box
Every fisherman needs tackle, and this tackle box is full of all the good stuff!
Shakespear Ugly Stik Ice Fishing Pole Combo
A great pole will help them catch more fish and easier! This one is especially made for ice fishing which will help your loved one catch a winner!
"I spend my day off with an icehole" Sign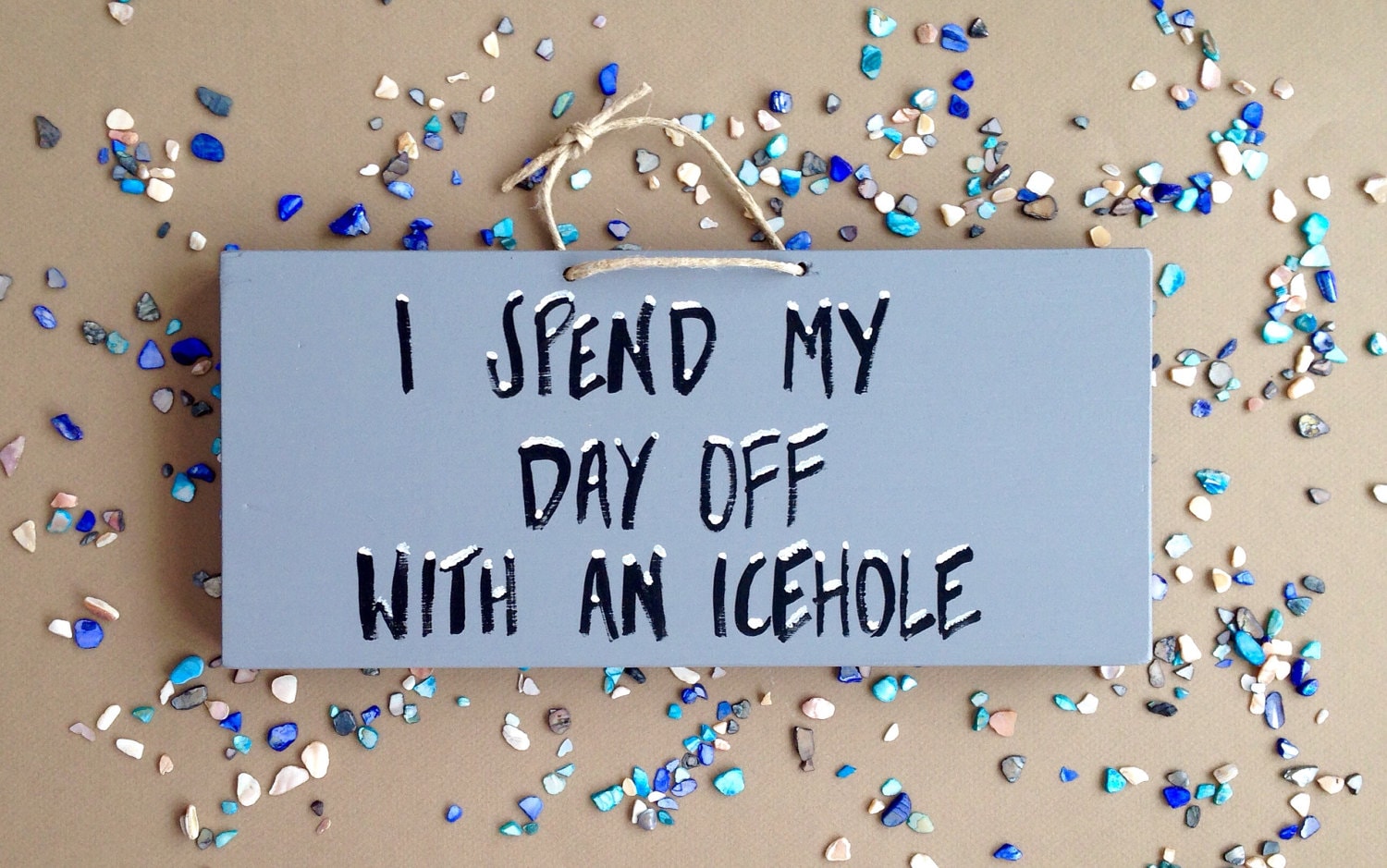 Give this sign to your ice fisher to hang on their wall or door! It's both funny (read it again), and informative!
The ice fisherman in your life will give you a smile and hug if you get them any one of these amazing gifts for Christmas!