Disclosure of Material Connection: Some of the links in this post may be "affiliate links." This means if you click on the link and purchase an item, I will receive an affiliate commission. Disclosure in accordance with the Federal Trade Commission's 16 CFR, Part 255. This site is a participant in the Amazon Services LLC Associates Program, an affiliate advertising program designed to provide a means for sites to earn advertising fees by advertising and linking to Amazon.
It isn't easy to find gift ideas for someone in hospice, but I have made a list of thoughtful and meaningful insights. When someone you care about is in hospice, it is an emotional and challenging time for you as well as the individual. What do you say to them? What can you give them to let them know you care? The most valuable gift of all is your time. Listen to them and be there for the person and they will appreciate it more than anything. Here are some tips that will show them how much you love them.
20 Sincere Gift Ideas For Someone In Hospice
Show how much they mean to you with any of these sweet gift ideas.
Mini Hand Warmers
Some hand warmers are perfect for those days when you can't get rid of the chill. Your loved one will appreciate these easy to hold warmers.
Digital Recorder
If your loved one is up to it, they may like to record stories, memories, and information. You will cherish these recordings more than ever, and they will become a way to help you heal.
Luxury Fleece Blanket
When you don't feel well, there is nothing more comforting than a beautiful soft blanket to snuggle up with. This blanket is extra soft and plush too.
Digital Photo Frame
Looking at family photos is a great way to enjoy those memories you have created over the years. A digital picture frame will surely bring a smile to your loved ones face.
Relaxing Nature Sounds CD
A relaxing CD set has four different CD's filled with music and other peaceful sounds. The gentle sounds will make it much easier to relax.
Clinging Cross
This clinging cross is the perfect gift for someone who is in hospice and wants to feel peace. The crosses are made of beautiful resign and fits in any sized hand.
Willow Tree
This Willow Tree is the Prayer of Peace which is needed during this difficult time. When you are in hospice, you need as much love and support as possible, and this angel will help. Even if they aren't religious, I am sure they would still want some positive vibes.
Grateful and Thankful Candle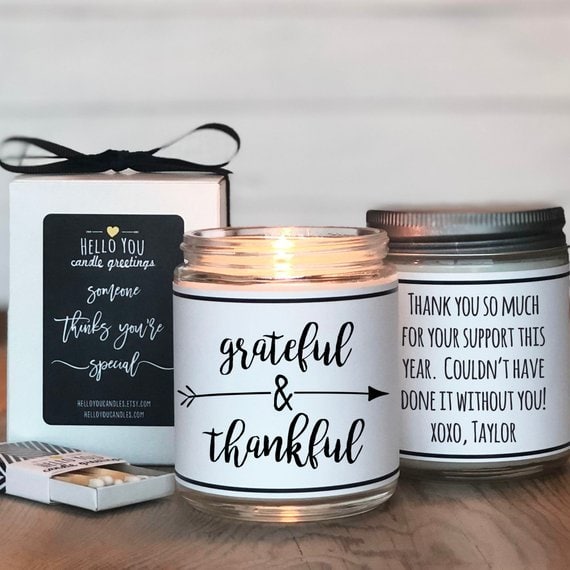 Candles are always relaxing and calming. You can choose from several different scents and styles.
NIV Beautiful Word Bible
This bible is printed with large letters, so it is much easier to see and read. If the person is in hospice and is religious, they will appreciate being able to build their faith in their final days.
Leather Journal
This beautiful journal is handmade and can be personalized. A journal is a terrific way to document memories, thoughts, and feelings.
Hot Water Bottle With Cover
A hot water bottle feels good when you place it on sore muscles and body parts. Giving this gift will make him or her more comfortable.
Massager
Tired, achy muscles need to be massaged lightly to avoid further damage when someone is in hospice. This massager can be gentle and shouldn't cause any more pain.
The First Phone Call From Heaven
The First Phone Call From Heaven is an interesting book that the author talks about people receiving calls from their deceased loved ones. It is one that you can read quickly and can't put down until you are finished.
Gourmet Fruit Basket
Often when you are on hospice, you appetite lessons until you aren't hungry anymore. Giving a fruit basket is nice because it is light food that can be eaten without making you feel extra full.
Succulent Plants
Bring the outdoors inside with these beautiful succulent plants. This is a set of five, so you can decorate their entire room with thriving plants.
Teddy Bear
Sometimes it is nice to have something to hold on to especially when you are alone at night. A teddy bear is a natural comfort that can ease your stress just by giving a big squeeze.
Essential Oil Diffuser Set
This diffuser set comes with eight different essential oils. The oils create a tranquil environment and smell phenomenal.
Birdhouse
If you are in hospice and bedridden, you may wish you could go outside and enjoy the fresh air. Place the birdfeeder by the window, and you can watch the birds for hours.
Vintage Style Wool Socks
Keep those toes warm on a cold day. Plus, you naturally feel more comfortable when you are warm.
Pocket Angel Token
This angel token is a reminder of faith, peace, and hope. It can easily be carried in your pocket or simply held in your hand.
How has hospice affected your life?