Disclosure of Material Connection: Some of the links in this post may be "affiliate links." This means if you click on the link and purchase an item, I will receive an affiliate commission. Disclosure in accordance with the Federal Trade Commission's 16 CFR, Part 255. This site is a participant in the Amazon Services LLC Associates Program, an affiliate advertising program designed to provide a means for sites to earn advertising fees by advertising and linking to Amazon.
Everyone goes through sad times and needs a little pick me up. If your boyfriend has been feeling down and you aren't sure to to cheer him up, consider getting him a thoughtful gift. Finding the perfect gift that shows you care, want him to be happy, or just give him a good laugh is a great way to cheer him up. Our list of gifts to cheer up your boyfriend has something for everyone and we kknow he will be touched by how much you care. Check it our below.
Funny and Sweet Gifts to Cheer up your Boyfriend
Sometimes humor is the best medicine. But if the situation calls for something a little more serious, don't worry we've included some sweet and sentimental gifts that we know your boyfriend will love. Gift baskets to personalized portraits of you and him – we have something for truly everyone! Hopefully these gifts will put a smile on his face and instantly cheer him up!
Leather Bracelet
Showing your boyfriend you believe in him and to never give up is always a great way to cheer someone up. This handsome brown leather bracelet has the bold saying "Never give up" on the inside.
Jar of Smiles
Love this one! It's a unique and cute idea to help cheer your boyfriend up. It's full of fun sayings and ways you love and care about that person.
Vanilla & Lavender Scented Candle
Candles are always a welcome gift in any home, and can easily bring a smile to anyone's face. This one is beautifully scented with vanilla and lavender and has an adorable saying on it.
Oversized Hoodie Blanket
Cozy in a hoodie! This oversized hoodie will for sure cheeryour boyfriend up. Its the ultimate relax outfit. It comes in tons of different colors and patterns too!
Ultimate Snack Box
Who doesn't love candy? This package is the ultimate snack box it comes with over 100 snacks and candys to enjoy together to help cheer him up.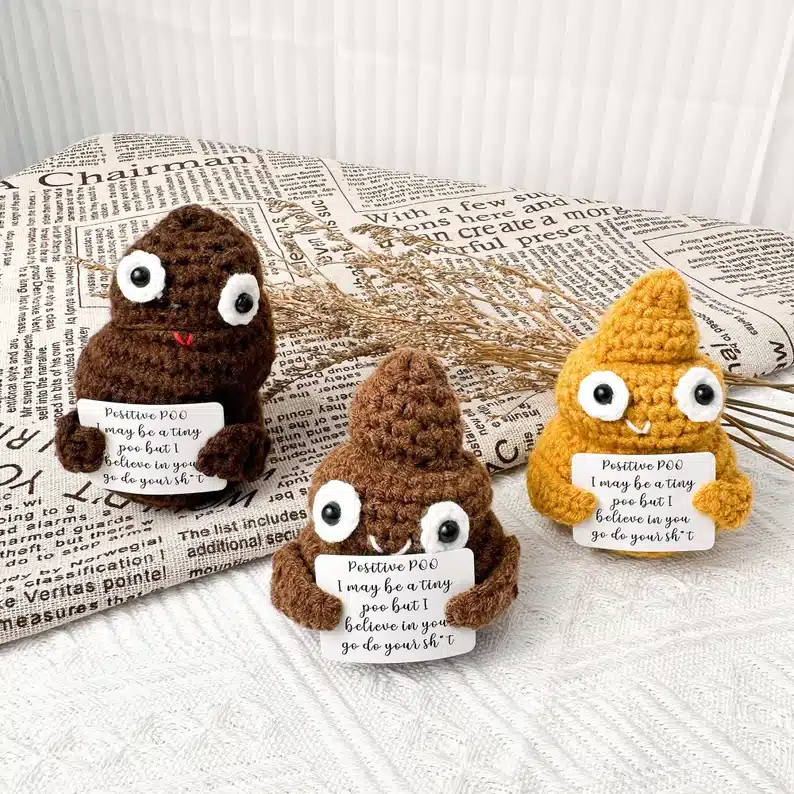 Positive Poo
How can anyone be sad when given a positive poo! Adorably handmade with a cute little saying to help cheer you up! What makes it even better? It comes in three different poo-tastic shades!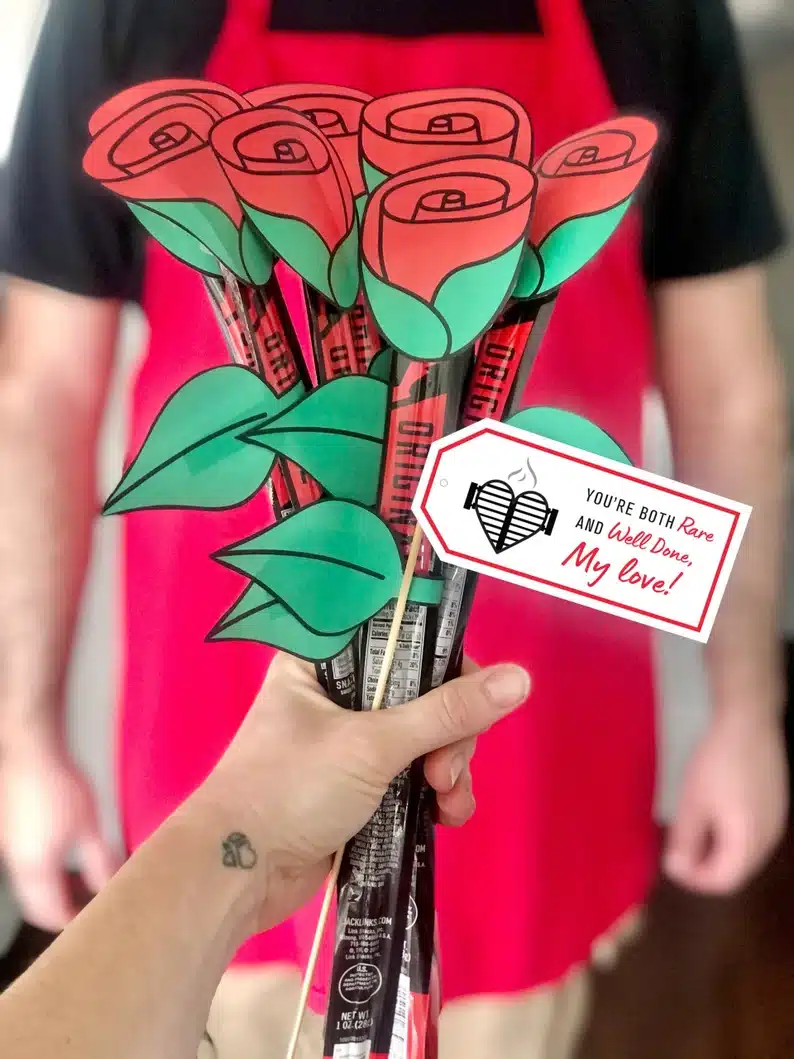 DIY Meat Roses
Everyone knows flowers are a symbol of love and known to help make people feel better and overall cheer up! But maybe your boyfriend just isn't into flowers, well we know he will love these flowers. DIY rose flowers made with his favorite jerky or meat stick!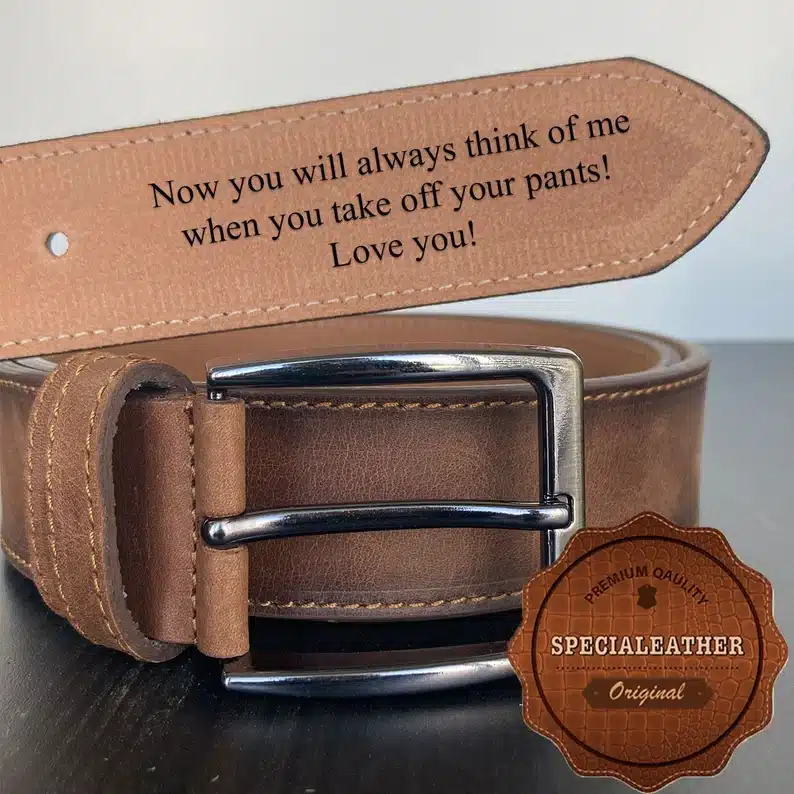 Funny Belt
Every guy needs a good belt, this ones solid leather and comes with a funny saying on it that we know will instantly cheery him up. It comes in 6 snazzy shades too!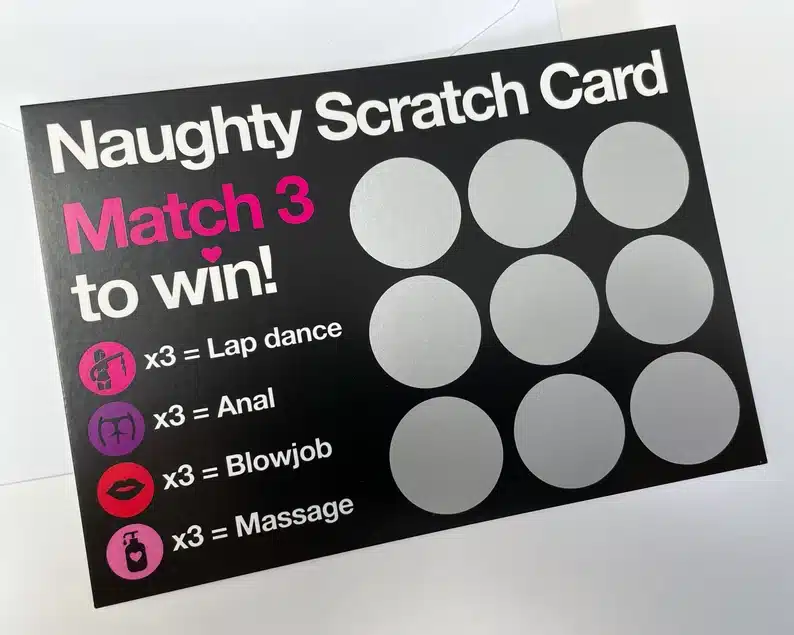 Naughty Scratch Card
Hey, if all else fails to make him cheer up this definitely will! A naughty scratch card! Don't worry, you ultimately decide which spot is the winner by selecting it at check out. You can also select full set of four or a surprise one so you both won't know. Have some fun!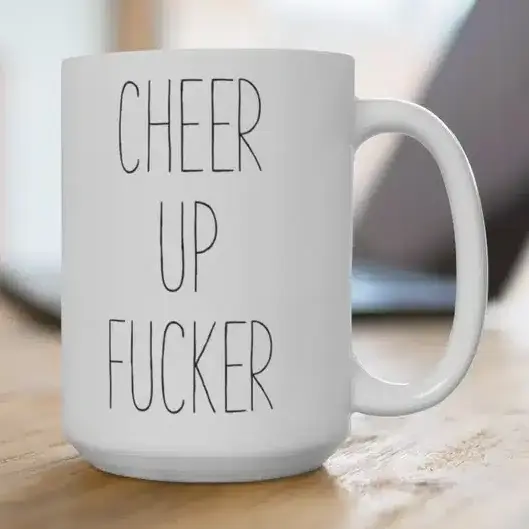 Coffee Mug
This one gets straight to the point, cheer up! This humorous gift is sure to make him smile. Throw it with his favorite coffee or fill it with candy and you have a total winner.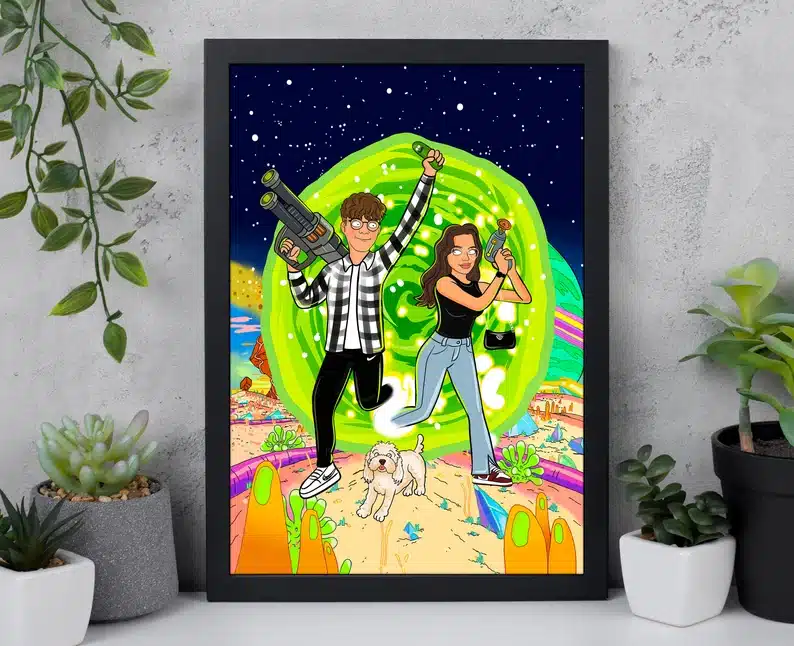 Custom Rick n Morty Portrait
Come on Morty! Lets go get one of these amazing Custom Rick N Morty style portrait! If your boyfriend is a Rick and Morty fan is will definitely cheer him up!
Slippers
Not sure how anyone can be sad when they have on cozy slippers. Keep your boyfriends feet warm and comfortable with these amazing slippers.
Giggling Plush Happy Pill
This ones a funny one. Its a giggling happy pill plush! A gag gift is always a great gift idea when someones feeling blue.
Pocket Hug
A sweet token to show how much you love them, this pocket hug can be brought with them everywhere and when they feel down or miss you they can take it out and give it a squeeze.
Romantic Game
Plan a romantic evening to help cheer u p your boyfriend! Grab this fun card game and have a little spicy fun with him. It will for sure help cheer him up.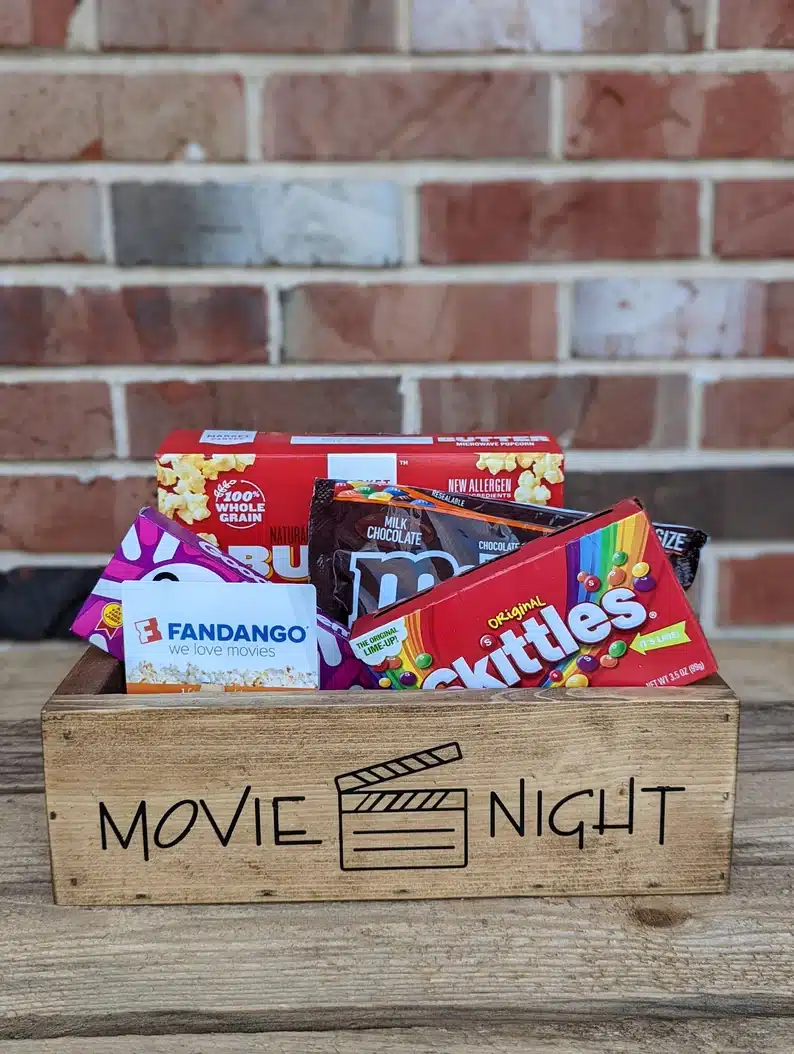 Movie Night Package
Plan a movie night with your boyfriend to help cheer him up. Let him pick the movie and bring this amazing movie night package bundle that has everything you need to snack on.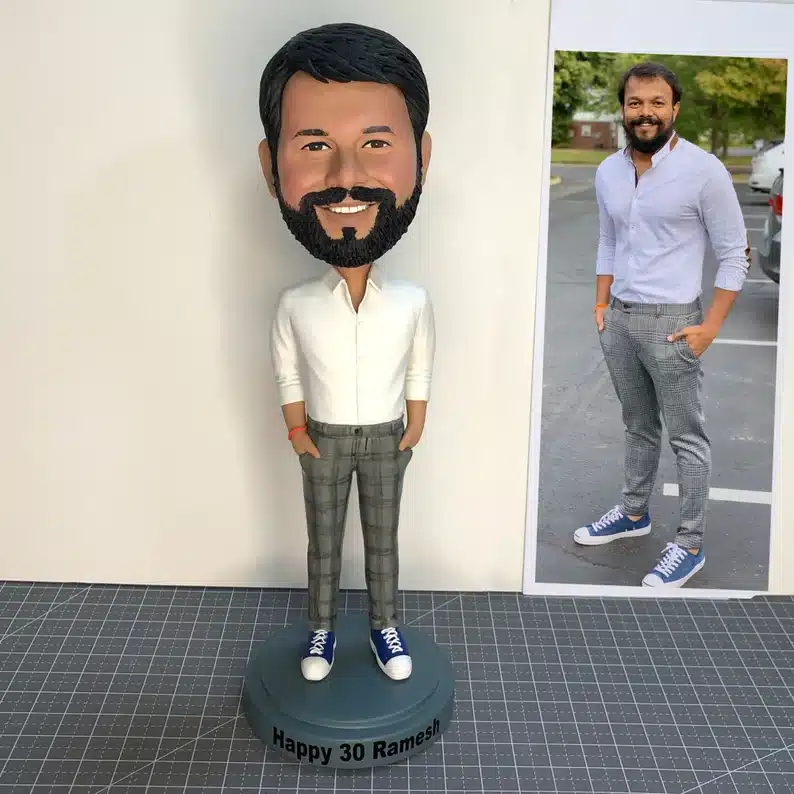 Custom Bobblehead
What boyfriend wouldn't want a custom bobblehead of them? You can even have it styled in a fun costume or career style!
Dancing & Singing Pickle
If you want something completely random and pretty silly, this dancing and singing pickle is the way to go. How can anyone be sad around a dancing pickle?
Pizza Box of Socks
Everyone loves socks! This one comes in a pizza box and even looks like a pizza all rolled up! How amazing is that?
Naughty Eggplant 3D Pop Up Card
What guy doesn't like to be reminded? This ones sure to make him laugh and cheer him up.
More Gift Ideas For Your Boyfriend