Disclosure of Material Connection: Some of the links in this post may be "affiliate links." This means if you click on the link and purchase an item, I will receive an affiliate commission. Disclosure in accordance with the Federal Trade Commission's 16 CFR, Part 255. This site is a participant in the Amazon Services LLC Associates Program, an affiliate advertising program designed to provide a means for sites to earn advertising fees by advertising and linking to Amazon.
Turtles are oh so cute! If you know someone who just cannot get enough of them, you might want to choose one of these amazing gifts to give them for their special event coming up! You never know, you may fall in love with turtles too while you're at it!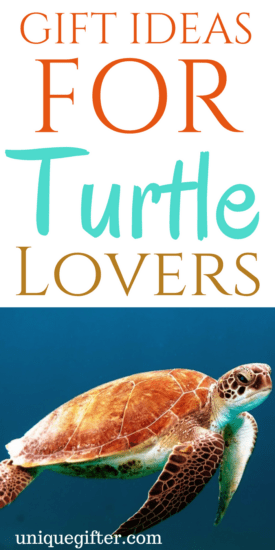 Gift Ideas for Turtle Lovers
Sea Turtle Boca Beach Towel Clip
Help them keep their beach towel on at the beach with this sea turtle beach towel clip. It will give them the freedom to use their hands while they walk the beach or carry their other belongings.
"You're turtley awesome" Coffee Mug
Remind them how "turtley" awesome they are with this coffee mug to savor their coffee from in the morning.
Sea Turtle March Shirt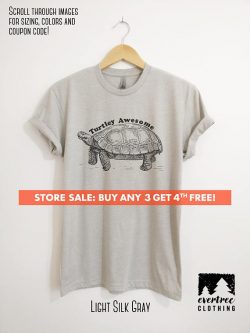 This adorable shirt with the sea turtles marching across, from bottom to top, will make a nice addition to their wardrobe and make people look twice at their shirt.
National Geographic Kids Mission: Sea Turtle Rescue book for kids
If that special turtle lover in your life is a kid, this National Geographic Kids Mission: Sea Turtle Rescue book will help keep them entertained and their mind working!
Silver Sea Turtle Anklet
What a cute little anklet for that turtle lover in your life. They can wear it with sandals and show it off, or wear it to the beach.
Tea Turtle Infuser
Do they enjoy an everyday, or even occasional, tea using tea leaves, then this tea turtle infuser will help them infuse their tea and enjoy it even more when they take a sip.
"What the shell?" Shirt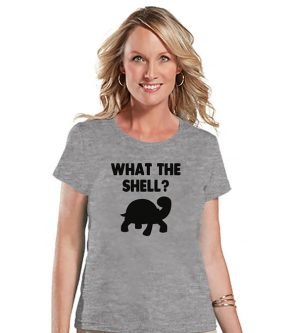 A little play on words is always fun, and this shirt is awesome!
Teenage Mutant Ninja Turtles Onesie
For the turtle lover that has a baby, this Teenage Mutant Ninja Turtles onesie is cute and fun. Bonus points if they like the movie too!
TY Beanie Boos "Sea Creatures"
Get them this whole set of sea creatures TY beanie boos! It comes with a turtle, among other sea creatures, and all of them are super cute!
Turtle Personalized Couple Love Pillow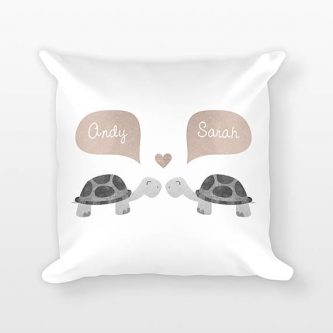 If your turtle lover is married, or better yet they love turtles as a couple, they will enjoy this personalized turtle couple love pillow to lovingly place on their bed.
Turtle Nautical Phone Case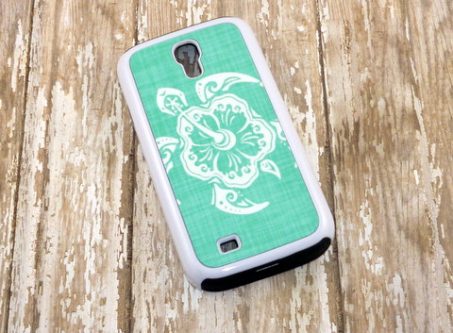 How pretty is this turtle phone case with what I like to call the Hawaiian flower? It comes in lime green or aqua, for sea colors, and will help keep their phone safe from falls or drops.
Tortoise Planter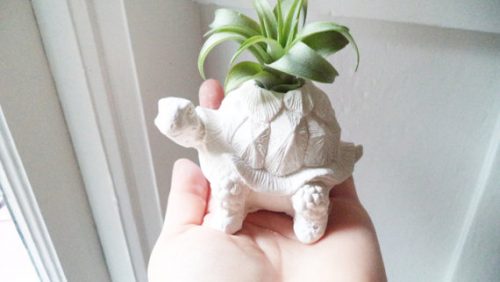 Help them decorate their yard or windowsill with this tortoise planter. It's plain, which means it will go with just about anything and they can make it prettier by planting beautiful flowers in their favorite color.
"Your speed doesn't matter, forward is forward" Luggage Tag
No matter how slow they go, as long as they're moving forward they will get where they need to go. This luggage tag is a great way to remind them of this and give them the inspiration to take a much needed vacation once in awhile.
Sea Turtle Decal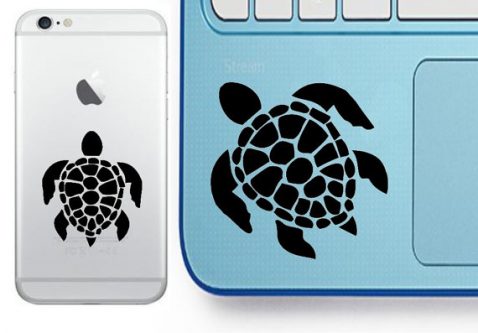 They can place this sea turtle decal on their laptop, window, or anywhere else they feel like, giving it a simple but pretty highlight.
Mosaic Turtle Statue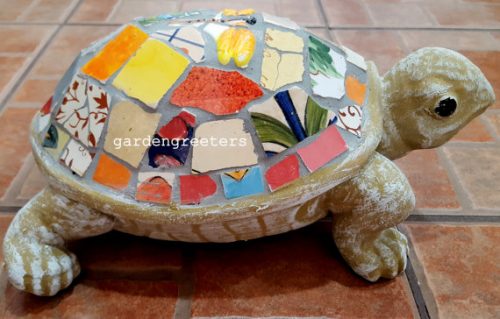 Beautiful and unique, this mosaic turtle statue will work nicely in their yard, on a shelf inside their home, or anywhere they please. When the sunlight hits it, it will bounce off and make it look even more beautiful and majestic.
"The more I learn about people, the more I love my turtle" Makeup Bag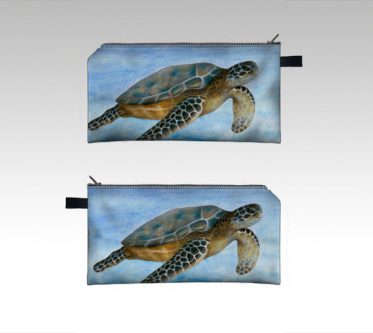 Sometimes people are obnoxious, but they will always treasure having their turtle to come home to after dealing with people all day.
Turtles Caramel Nut Clusters Candy
What a delicious treat for the turtle lover, so long as they know they're not eating actual turtles!
Sea Turtle Adult Coloring Page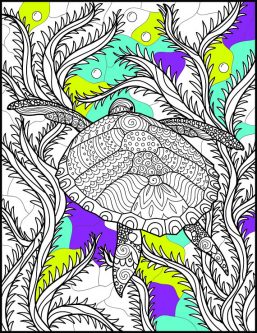 Give your turtle loving friend something pretty to color and perhaps even frame and hang up on their wall later.
Sea Turtles Boxers
For the guy who is crazy about turtles, these sea turtle boxers will be fun to wear!
Personalized Turtle Wine Glass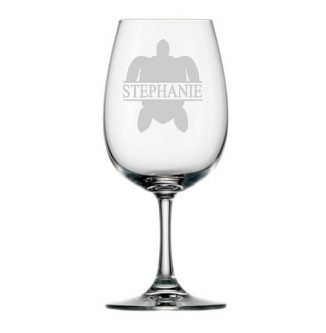 There are some days where we need a glass of wine, and for them to have a turtle wine glass with their initials or name on it would make it even more fun and relaxing to get a drink. They won't be able to help themselves, but smile each time they take a sip.
Whether it's a land turtle, or a sea turtle, they are all cute. These gifts will help celebrate the turtle lover in your life and maybe even brighten up their day!