Disclosure of Material Connection: Some of the links in this post may be "affiliate links." This means if you click on the link and purchase an item, I will receive an affiliate commission. Disclosure in accordance with the Federal Trade Commission's 16 CFR, Part 255. This site is a participant in the Amazon Services LLC Associates Program, an affiliate advertising program designed to provide a means for sites to earn advertising fees by advertising and linking to Amazon.
Your friend has just welcomed a new family member, so what do you get them to help celebrate? Whether they are a dog foster parent, have a new puppy or are rehoming an older small-dog, they'll appreciate the gifts you get them to share in the joy. I mean, you want to earn some dog kisses for yourself, right?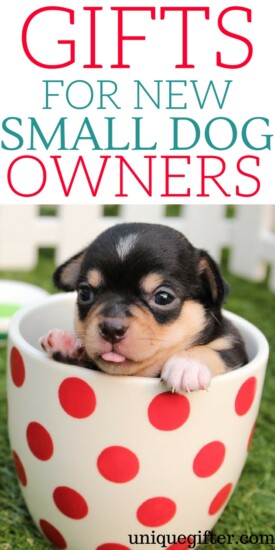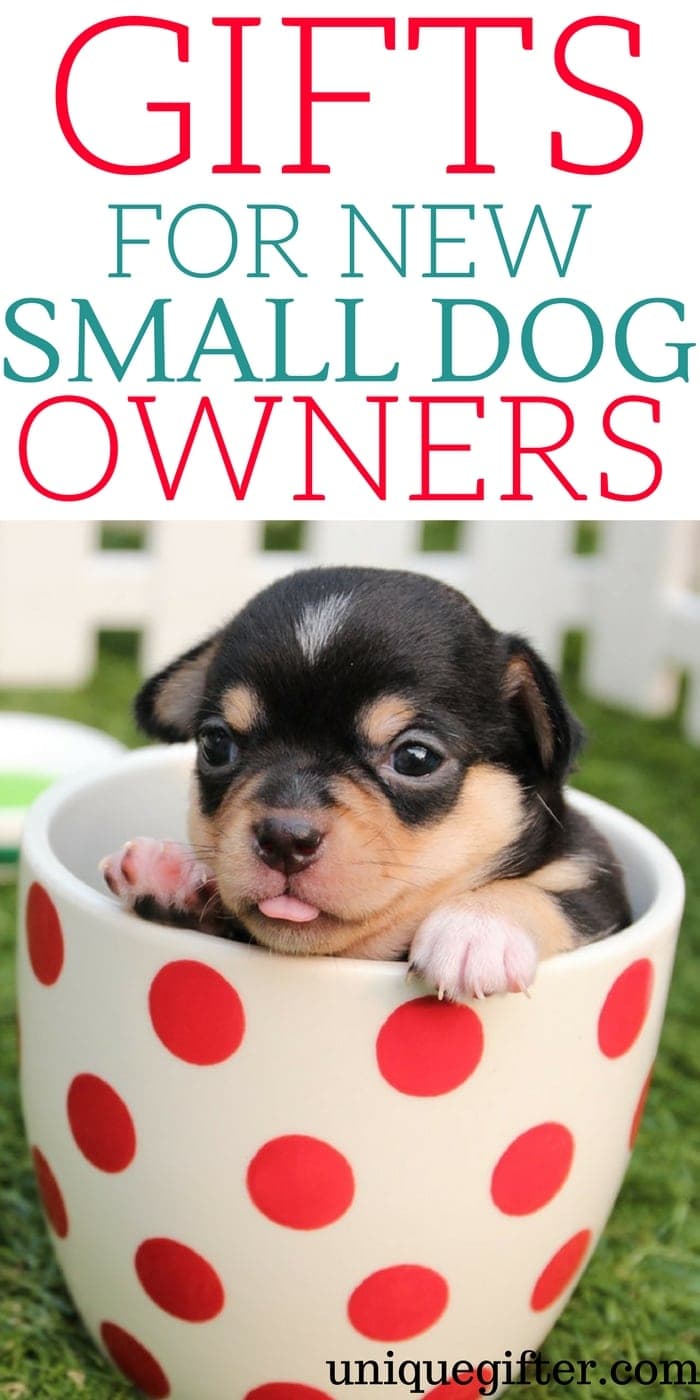 Adorable Gifts for New Small-Dog Owners
Dog Bed
If your wee small pupper isn't going to bunk with you, make sure to get them a really comfy snuggly bed. They'll thank you for it.
Dog Blanket
My 9 lb pup loved the biggest blankets he can get. That and my socks, but I suggest giving them their own blankets instead.
Elevated Food and Water Bowls
Placemat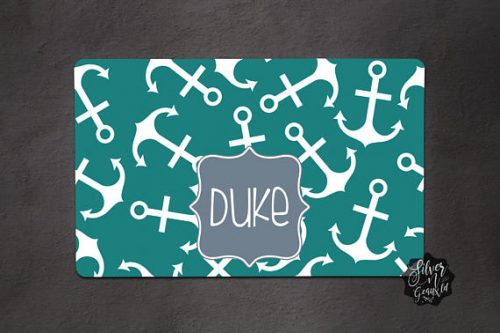 If you choose to go with loose bowls, this mat keeps the mess of dropped food and splashed water confined and off your floor.
Collapsible Bowls
This is a must have for traveling and hiking dog lovers.
Leash
I always recommend a standard leash because almost no one uses extendable leashes correctly. Don't be one of those people who lets their dog run out the length of the extendable leash and have zero control to prevent their pup from running into the street or attacking other people or dogs.
Collar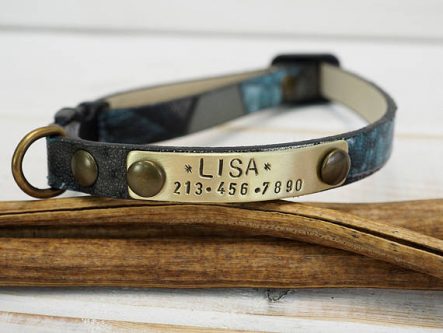 Collars with engraved home information cuts down on the number of jangly tags your pup has to wear.
Harness
We love harnesses for walking small pups so they can't pull the "sit and release" trick on you to slide out of their collars backwards.
Nail Dremel
It's more time consuming but the nail grinder is much less alarming for keeping nails trim than your standard nail clipper.
Warm Sweater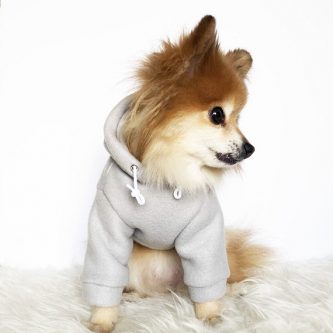 For those who live in places with four seasons, or mostly cold like us in the Bay Area, small pups really appreciate the extra warmth of a sweater.
Key Hook and Dog Leash Holder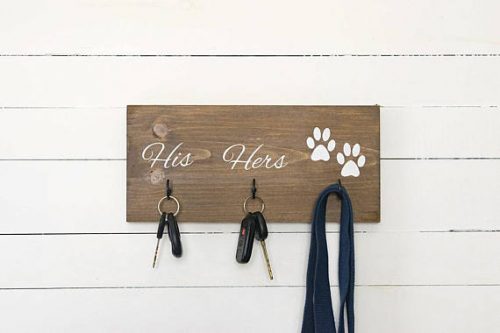 We are organized people, and our dogs like things to stay where they're put.
Thundershirt
If your small pup is generally anxious or is shaken by loud noises like thunder and fireworks, the Thundershirt may help them.
Small Squeaker Easter Egg Toys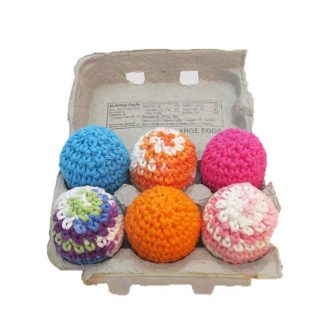 One of my favorite things about small dogs, other than being great lap warmers, is that they can play with tiny toys without completely destroying them.
Photo Coasters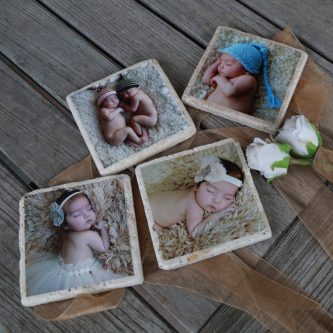 Your dog will protect your home, and their photo can protect your furniture. Win and win!
Dog Treat Jar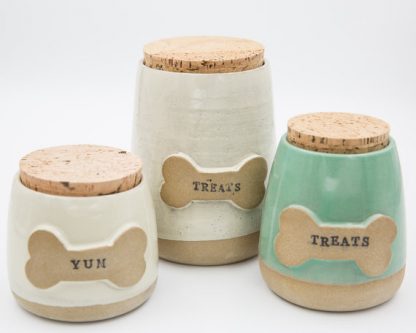 This is practical and adorable! Bonus, you can get your food motivated dog to do almost anything when you get near these jars.
Photo Magnet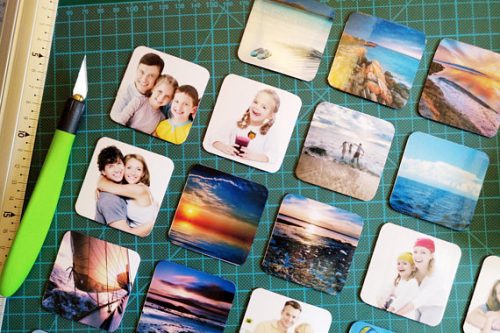 If you're a fan of refrigerator photo montages, you'll want to include your new pup in one of them.
Paw Stamp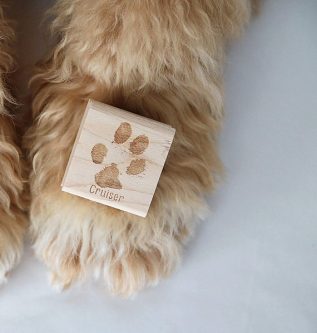 Everyone in the family signs our Christmas cards, but our dog needs a little help with that.
Leather Tags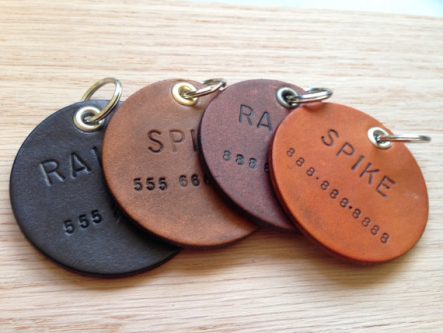 Speaking of less jangle, these leather tags are amazing for reducing all the waking up dog noises like shaking themselves and their collection of metal tags.
Rain Jacket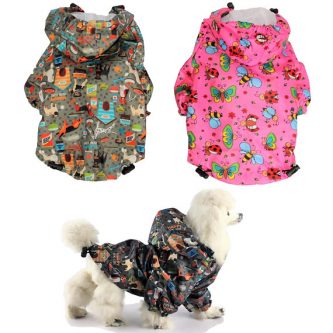 If your wee pup is anything like mine was, they won't go out into the rain, they hate getting soaked! But staying inside for 3 days isn't an option either, so this rain jacket should help.
Poop Bag Dispenser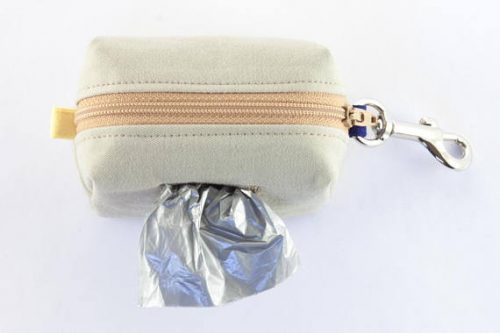 The number of times we've run out of the house on a walk and forgotten to grab some poop bags, I don't even want to remember. This will save your hide, just like it saved ours!
While it's tempting to treat your small dog like a pocket pet, it's best for them to
Have fun with your new small companion!