Disclosure of Material Connection: Some of the links in this post may be "affiliate links." This means if you click on the link and purchase an item, I will receive an affiliate commission. Disclosure in accordance with the Federal Trade Commission's 16 CFR, Part 255. This site is a participant in the Amazon Services LLC Associates Program, an affiliate advertising program designed to provide a means for sites to earn advertising fees by advertising and linking to Amazon.
Do you have a dragon lover in your life? With all of the dragon movies that have come out recently, as well as the dragons in Harry Potter movies throughout the years, there's bound to be at least one person you know who absolutely loves dragons. If you're at a loss of what to get them for a holiday, a birthday, or just because, check out some of these gift ideas.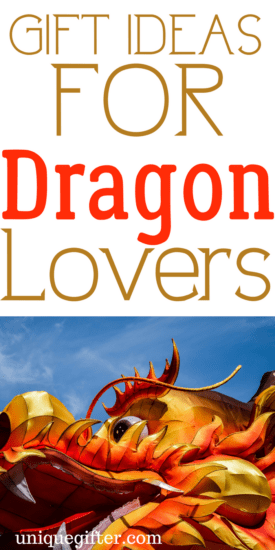 For more fictional and non-fictional animal gifts, visit our ultimate guide to animal lover gifts.
Gift Ideas for Dragon Lovers
Handmade Sterling Silver Dragon Ring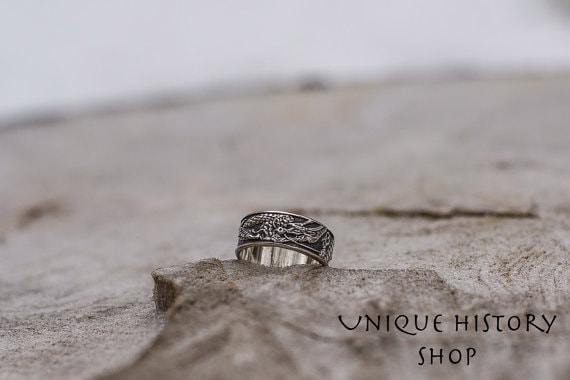 A ring to show off their passion for dragons will make the perfect gift for them for any occasion.
"I am done adulting, I'm off to play with dragons" Coffee Mug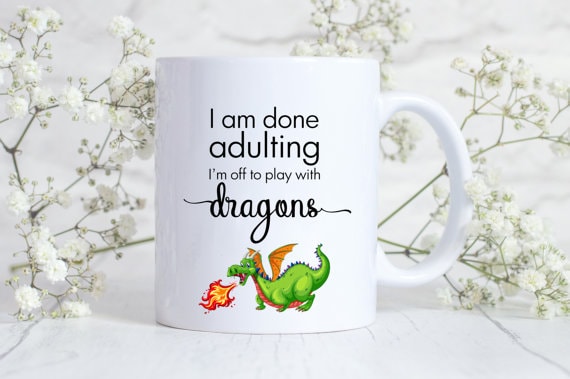 They are done being an adult, but aren't we all? They would much rather play with dragons than take care of adult matters.
See, Hear, Speak No Evil Dragon Figurines
A spin on the see, hear, and speak no evil monkeys, are these dragon figurines. Give them the gift of dragons hiding from evil with these figurines.
Dragon Pin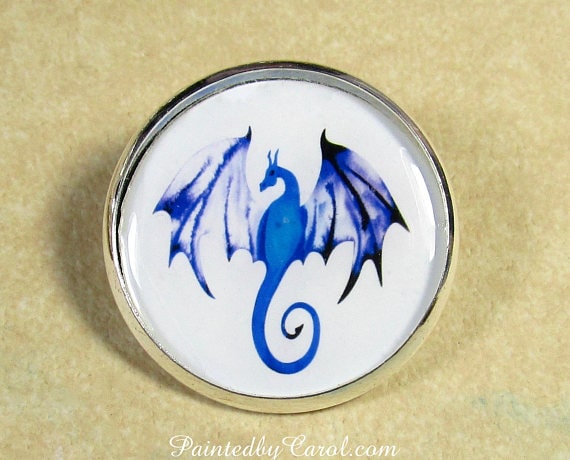 A dragon pin to wear to special events, to school or work, or wherever they feel like wearing them to.
Myths and Legends The Conception of Blue Fire Beowulf Purple Dragon Mug
This awesome mug will surely be the envy of anyone watching your friend drink their hot beverage. It's so realistic and decorative.
Dragon Ornament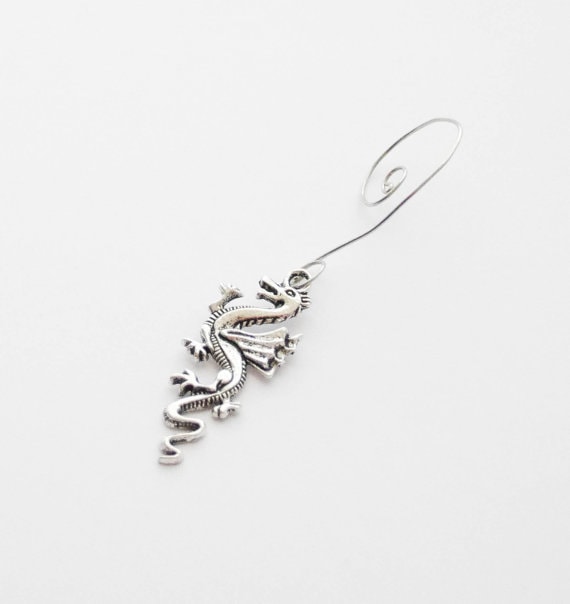 Help them decorate their Christmas tree with dragons by giving them their first of many dragon ornaments! They will be brimming with pride whenever they gaze at their special ornament on their tree during the holidays.
Dragon Scales Makeup Bag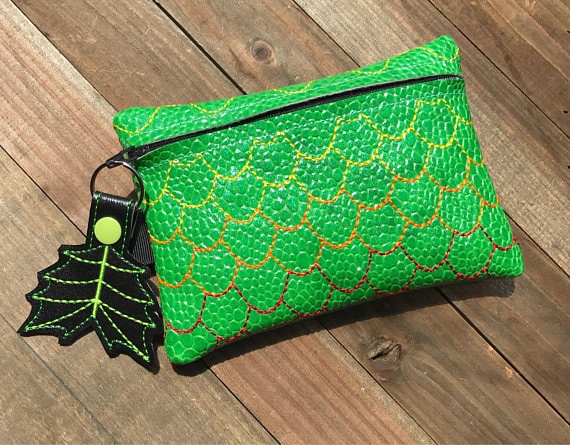 How much fun would it be for them to carry their makeup in this dragon scales bag? On a vacation, or just at home, it will be fun and interesting to take their makeup out and put it on each day!
Dragon Crayons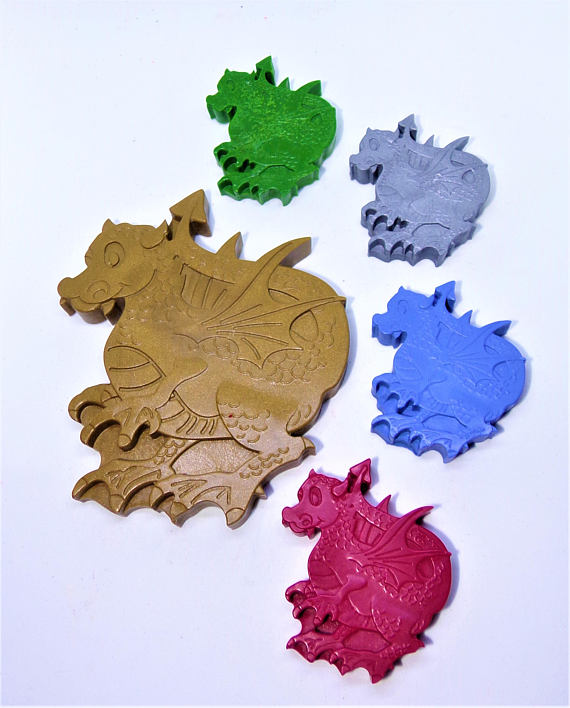 These dragon crayons are so rad and medieval. Coloring with these would take on a whole new level. Or they could also be used as props or decorations as well!
The Dragon's Gift: The Real Story of China in Africa by Deborah Brautigam
For anyone who loves dragons and wants to learn more about the real story of China in Africa, and what China does for the rest of the world, they will love having this book to read.
Artiwa Asian Square Dragon Throw Pillowcase
Add a whole new level to their home with a throw pillowcase for the couch pillow, to add a little flare and a taste of their passion to their living room.
"I speak dragon" Keychain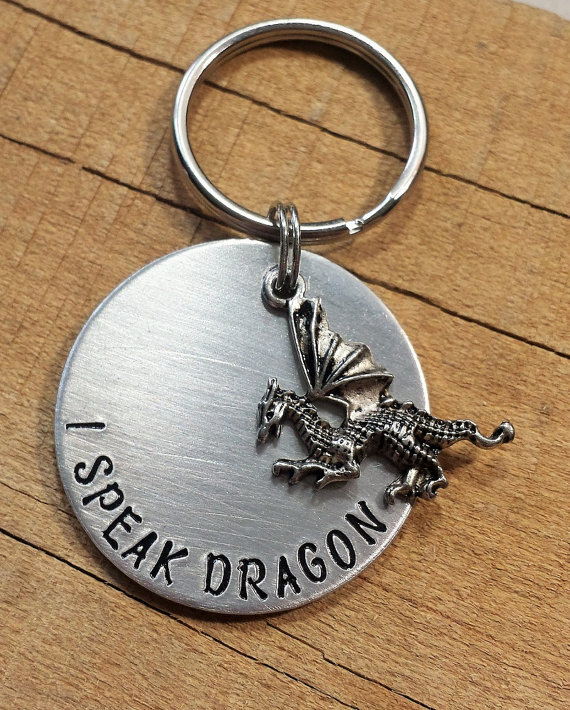 Does your friend speak dragon? Or, more accurately, do they talk about dragons nonstop? Then this "I speak dragon" keychain is the perfect gift for them.
Dragon's Lair Ruth Thompson Set of 4 Collectible Sculptural Dragon Magnets
These amazing Dragon's Lair collectible sculptural dragon magnets will help keep pictures, papers, and more up on their fridge or whiteboard in style.
"I'm not a Book Worm, I'm a Book Dragon" Coffee Mug
Your friend is not a bookworm, they are a book dragon, and proud of it! Help them show this off with their coffee mug.
Chinese Dragon Windchime
A Chinese dragon windchime, set up on their porch, will alert them to when the wind is blowing too hard or not.
Dragon Cufflinks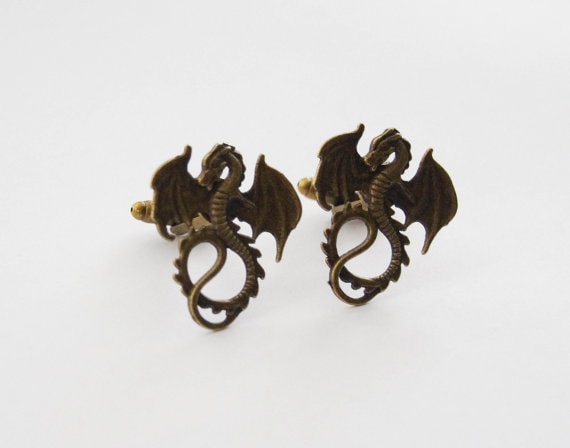 These dragon cufflinks will spice up that special man in your life's wardrobe, and their suits for events or special occasions!
"Mother of dragons" Shirt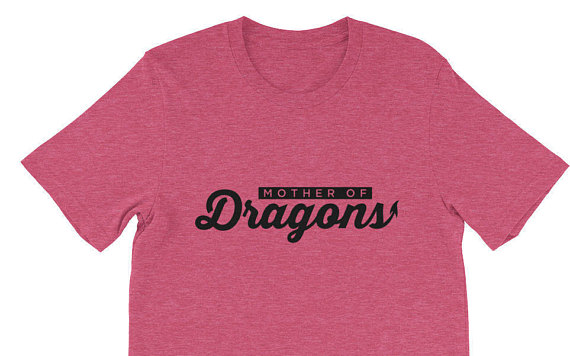 For that special mom in your life, she for sure has "dragons" for children and will love this shirt!
Nordic Dragon Beer Mug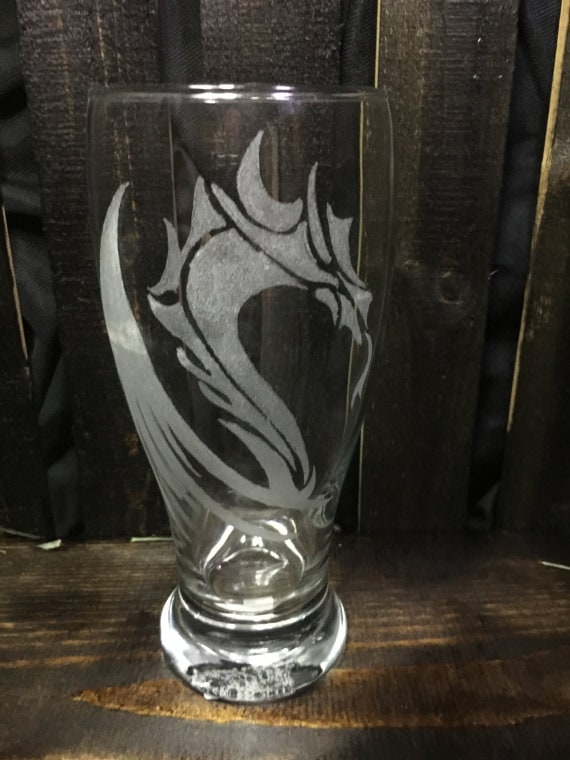 Drinking their beer from a Nordic dragon beer mug will be more fun at the end of a tough day.
LEGO Elves Fire Dragon's Lava Cave
Whether the dragon lover in your life is big or small, the LEGO Elves Fire Dragon's Lava Cave is fun to put together and display for all to see.
Tribal Dragon Decal
On their car, laptop, or window, this tribal dragon decal looks great anywhere!
Mystical Dragon Shirt
A mystical dragon shirt will be the envy of all their friends if you get it for them as a gift.
Dragons are awesome, whether you are a super fan of them or not. However, that dragon lover in your life will appreciate the thought you put behind their gift.