Disclosure of Material Connection: Some of the links in this post may be "affiliate links." This means if you click on the link and purchase an item, I will receive an affiliate commission. Disclosure in accordance with the Federal Trade Commission's 16 CFR, Part 255. This site is a participant in the Amazon Services LLC Associates Program, an affiliate advertising program designed to provide a means for sites to earn advertising fees by advertising and linking to Amazon.
Service dogs share a special place in the hearts of their humans. They share their happy days, their sad days, and everything in between. It's a sacred bond. Handlers have them for a variety of reasons – PTSD, Heart problems, Autism, the list goes on.
But no matter why a handler has a service dog, they love spoiling them.
These Are The Best Service Dog Gifts You Can Give
If you have a friend in your life who has a service dog, they'd be over the moon thrilled that you thought to get them a gift for them and their pooch.
Patches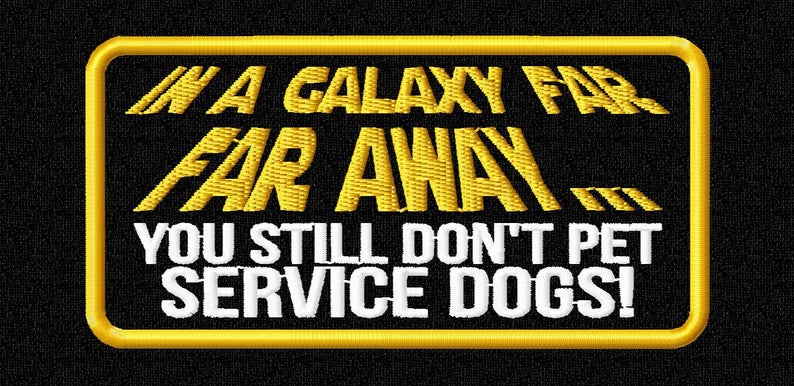 In A Galaxy Far, Far Away… You Still Don't Get To Pet Service Dogs Patch
People pet service dogs all the time, this cute patch tells them to knock it off. In a nice, geeky way of course.
Nemo – Please Don't Touch the Butt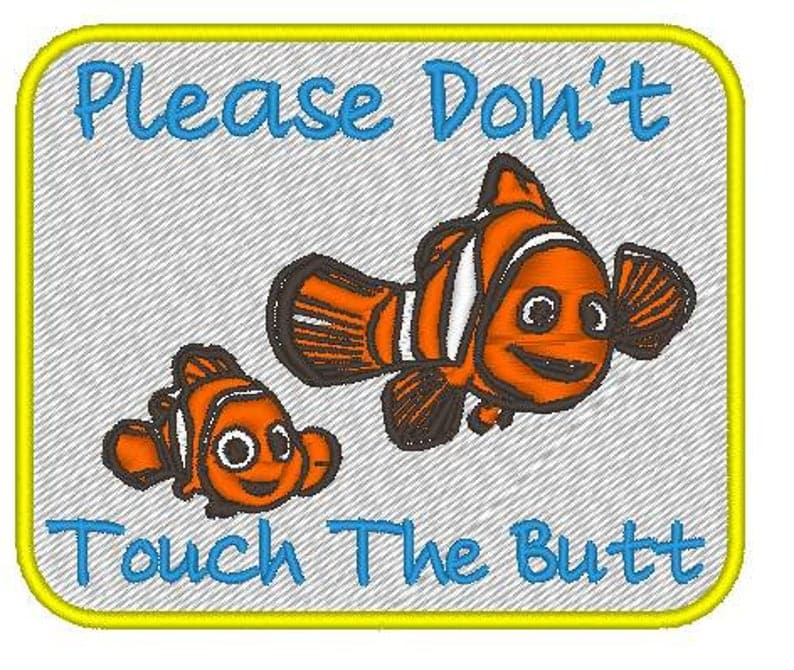 Good ole Nemo and his dad teaching us a lesson – don't touch the butt!
Service Dog Patch Prince by Night Patch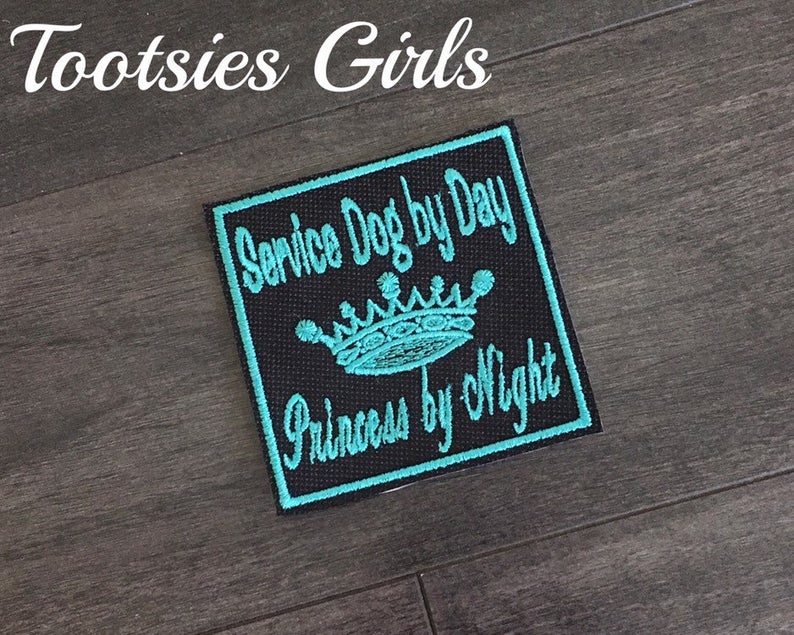 Show your friend that you appreciate just how important their bond with their doggo is with this cute patch.
Helping Them Feel Human Again Patch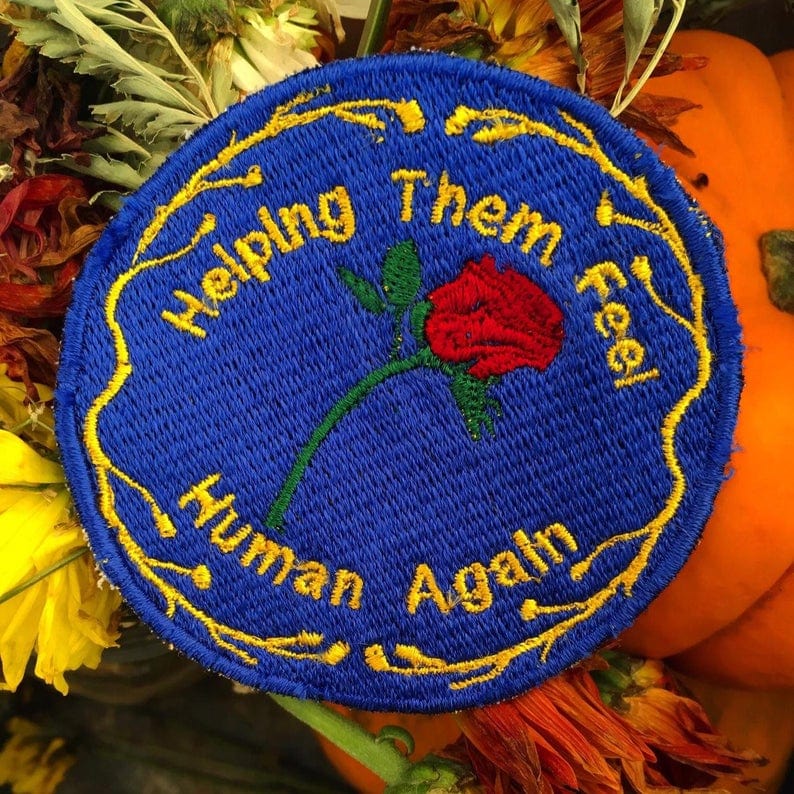 This patch hits right in the feels and really captures that special relationship. Plus, who doesn't love a little Beauty and the Beast?
I Am Her Personal Healthcare Companion Patch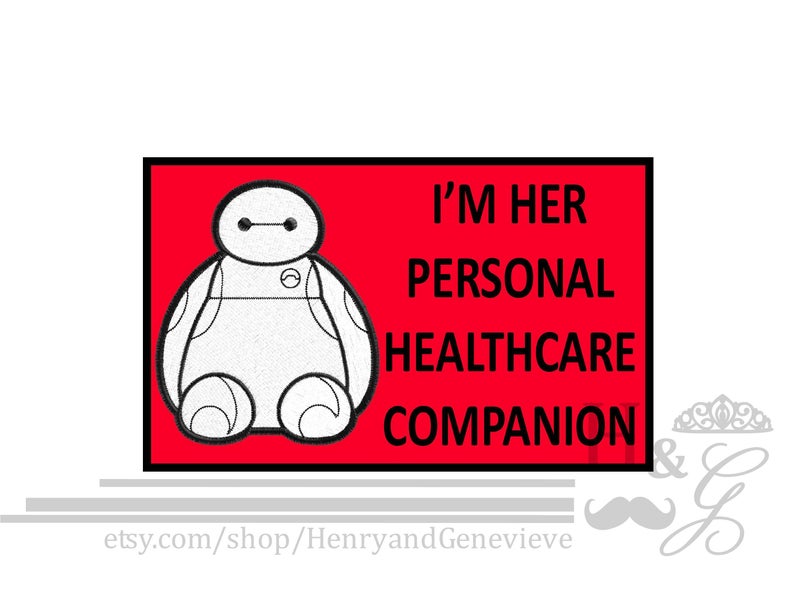 Disney really does have a way of capturing the world. This Baymax patch will look great on their service dog's vest.
Frozen Themed Patches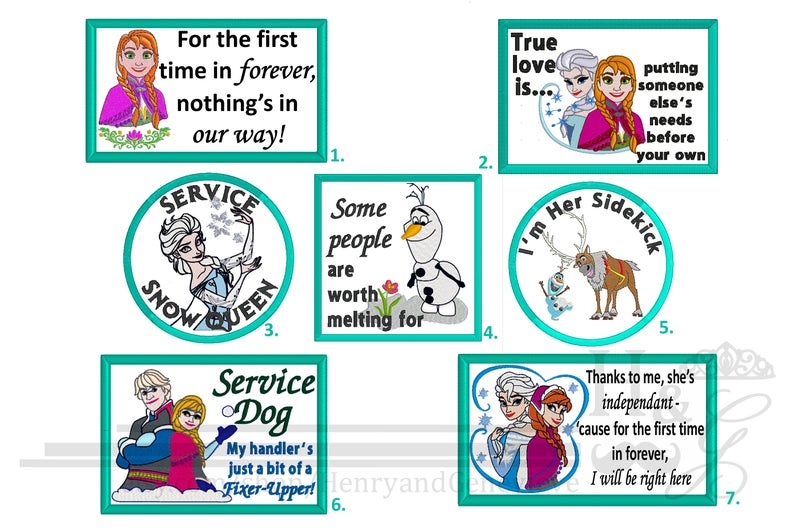 A collection of Frozen patches to put on the service dog vest.
I Am Bootiful, But Do Not Pet Patch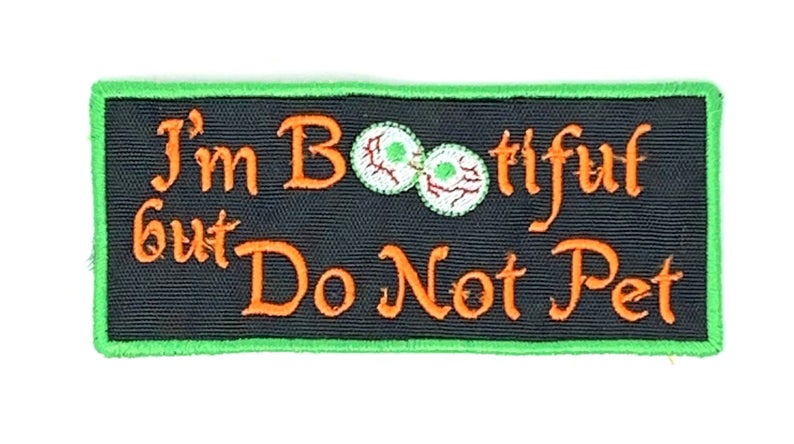 Is your friend obsessed with Halloween? This patch could be the perfect addition to their dog's vest or cape.
I'm A Service Dog, What's Your Superpower? Patch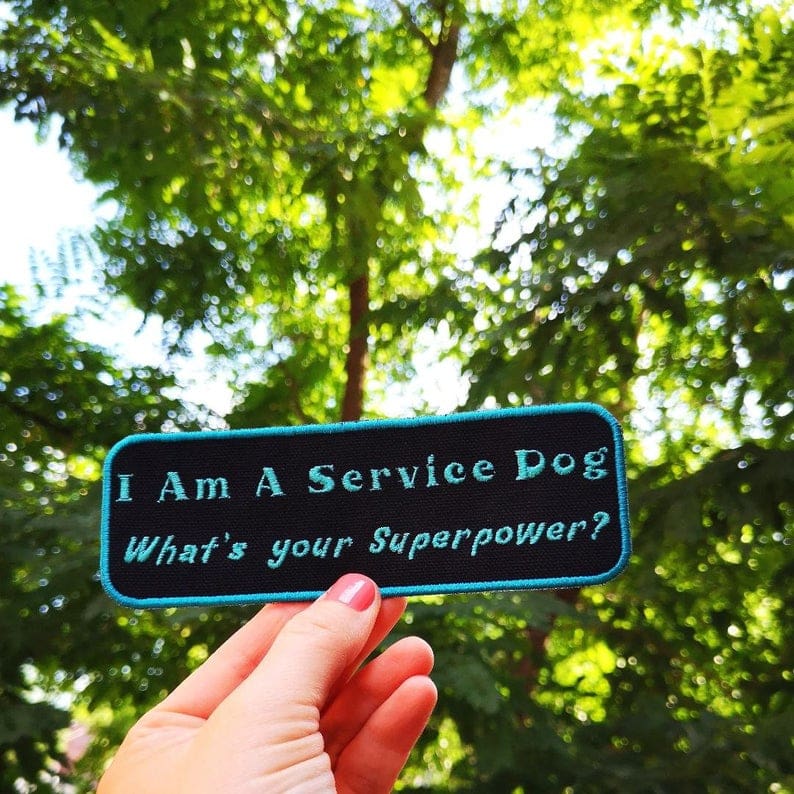 Every dog has a different personality, and this patch is perfect for the sassy service dog or service dog handler.
Customizable Fun Lady And The Tramp Patches For Service And Working Dogs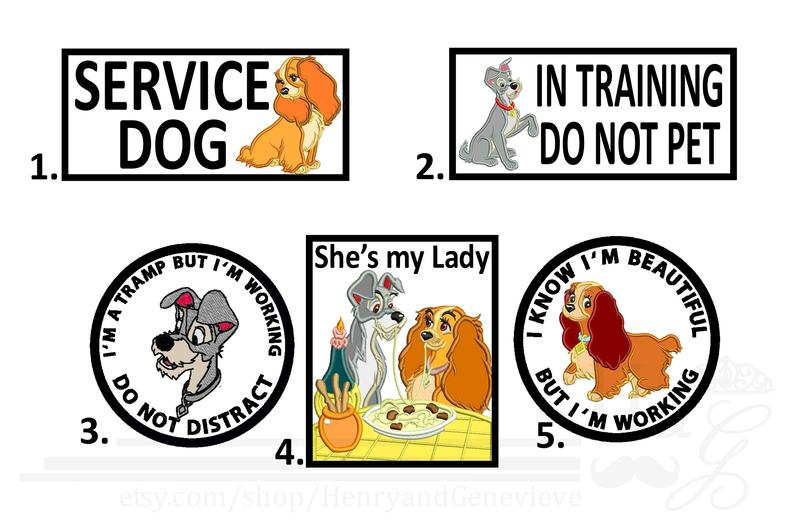 Order them the perfect patch with Disney's most iconic dogs.
This Is My Handler. She Is Broken, But Still Good Patch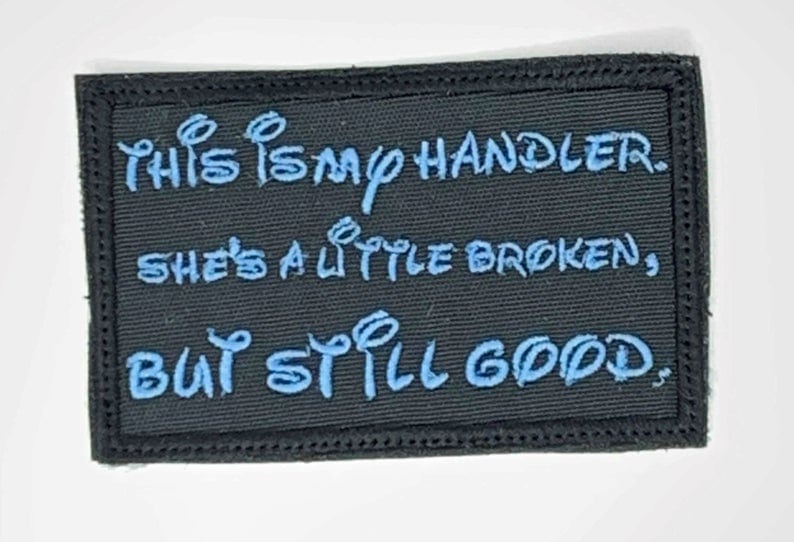 One of the most iconic Lilo and Stitch lines captures the love between dogs and their handlers so well.
Training Toys
Paracord Door Pull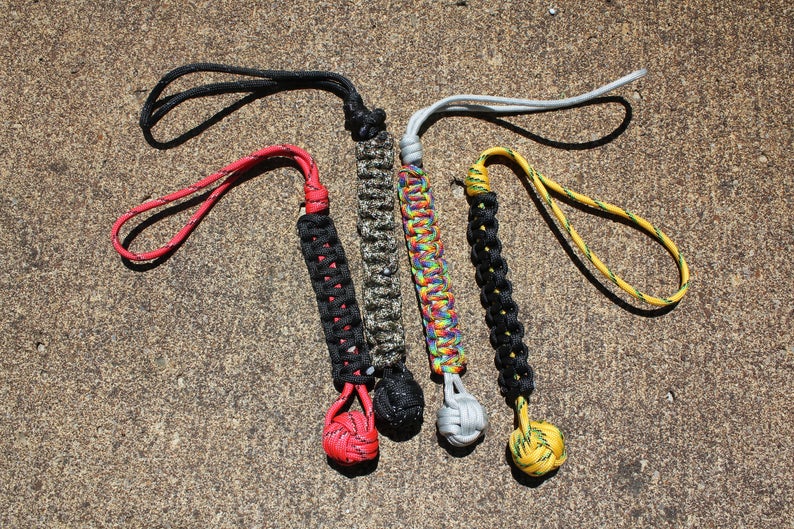 Has your friend talked about needing a few more mobility aides? Paracord door pulls are a great tool to help service dog open doors, fridges, basically anything their handler might want to help make their life a bit easier.
Medical Alert Dog Tug Toy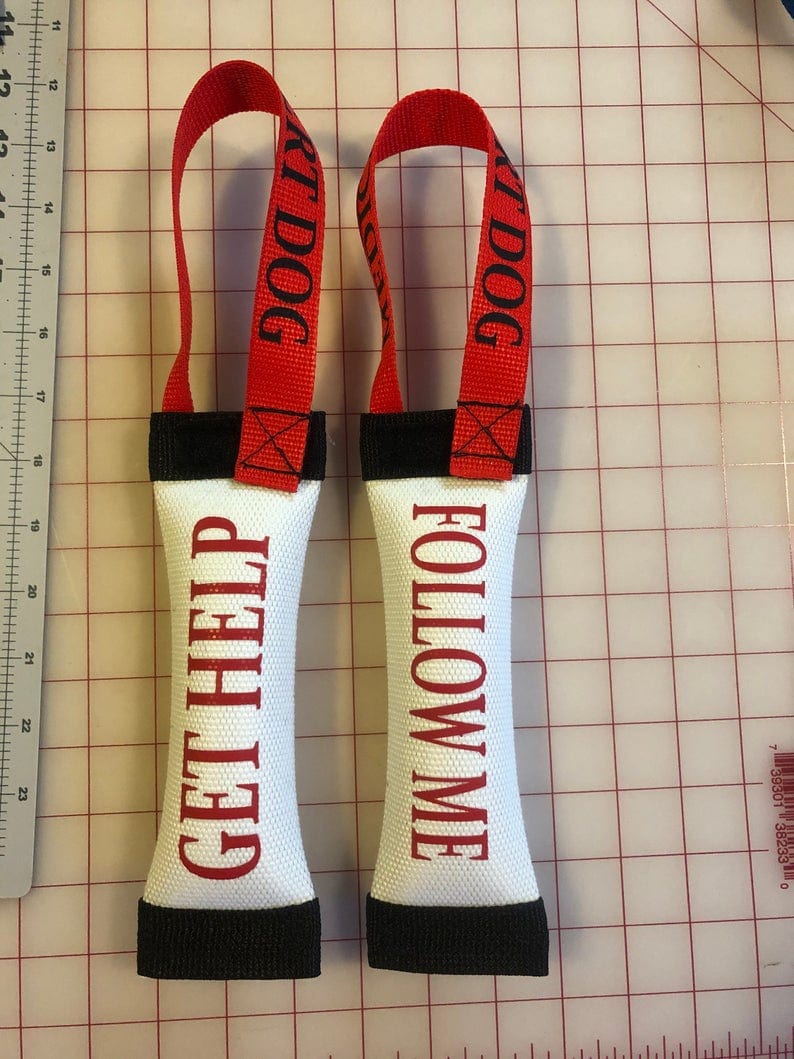 Ever wonder how dogs alert people that their handlers need help? This toy makes it easier for the dog and human alike. The dog can take it to a person in need, or just practice fetching humans.
Snuffle mat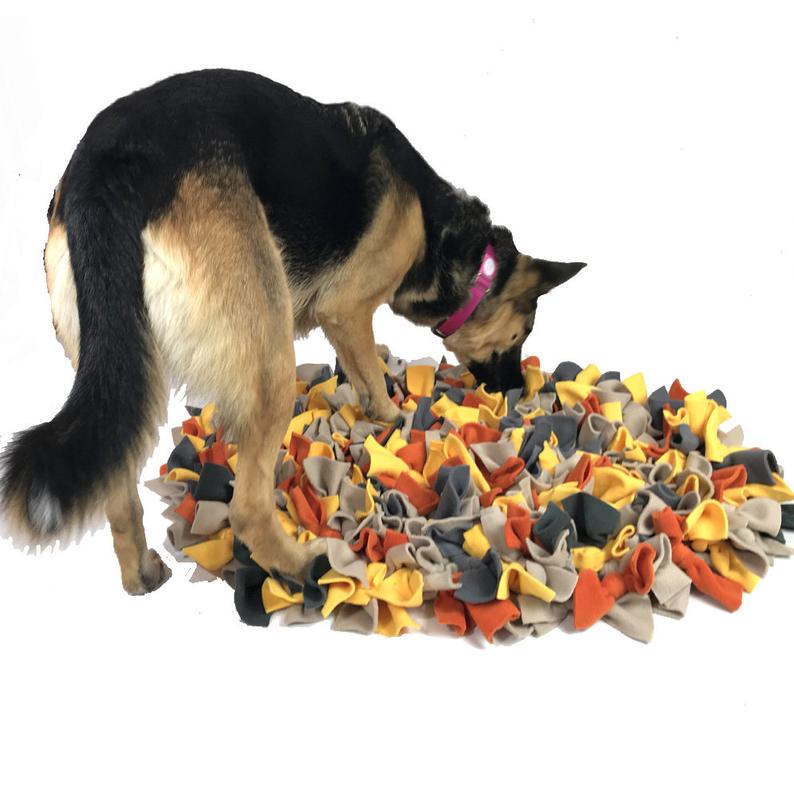 Service dogs are always thinking, and snuffle mats are a great addition to any service dog tool kit to help keep their minds occupied.
Find-it pouch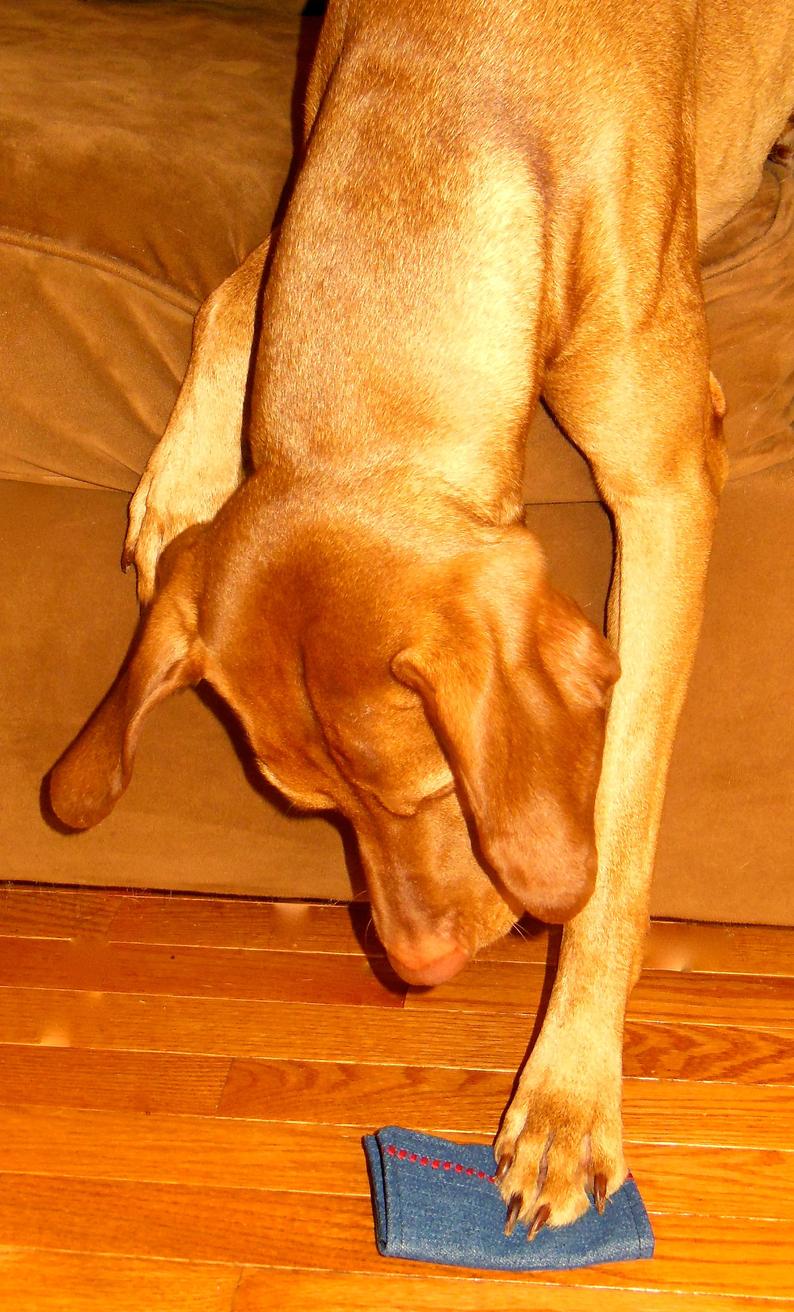 Scent training helps handlers teach their dogs to find cars, people, and exits. Find-it pouches are the first step in that process, and a great tool to gift someone with a young service dog.
Brainwork mat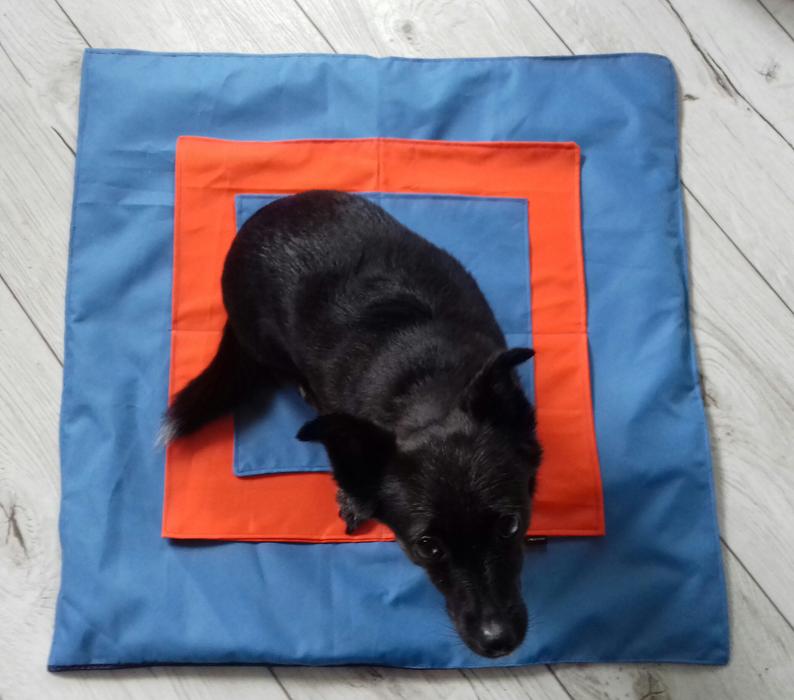 The brainwork mat is another scent training tool that helps keep service dogs on their paws and looking for treats.
Long lead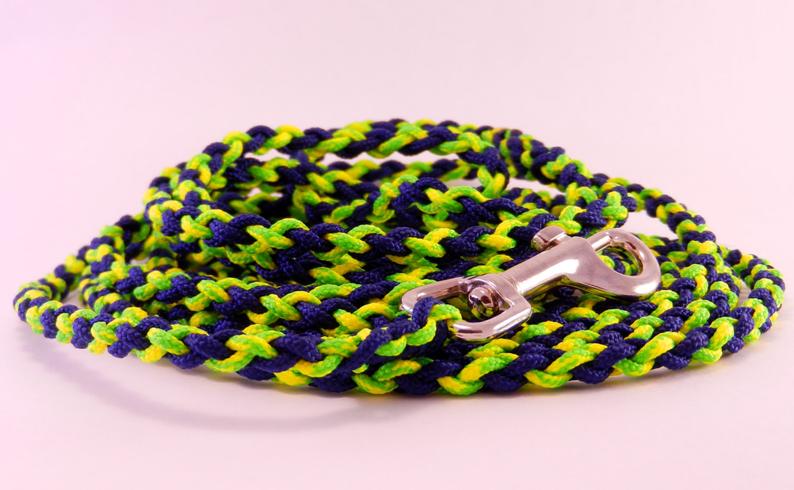 If your friend is practicing long-distance training, gifting them a long lead is a great way to show your support.
Snuffle Ball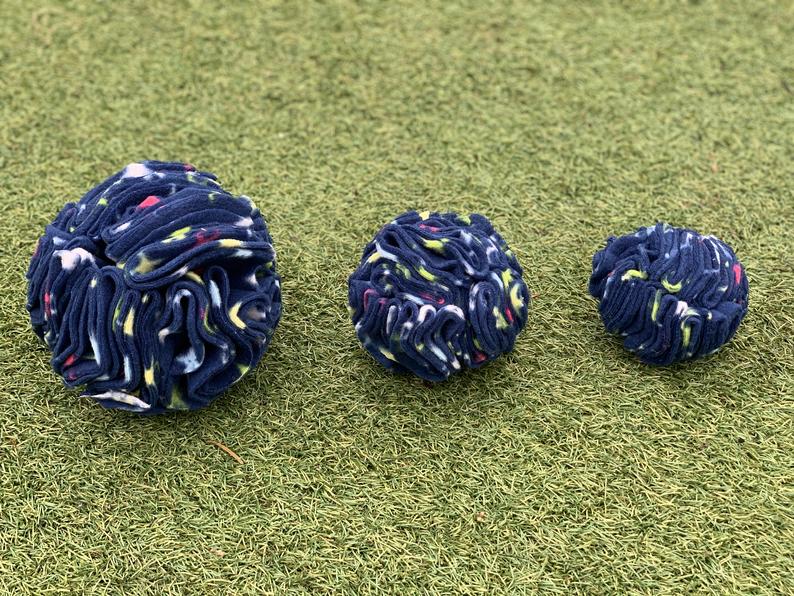 Like the snuffle mat, the snuffle ball helps dogs practice their sniffing skills. But you can hide the ball and play a game of hiding and seek as well.
Snuffle Star – Brainworks Toy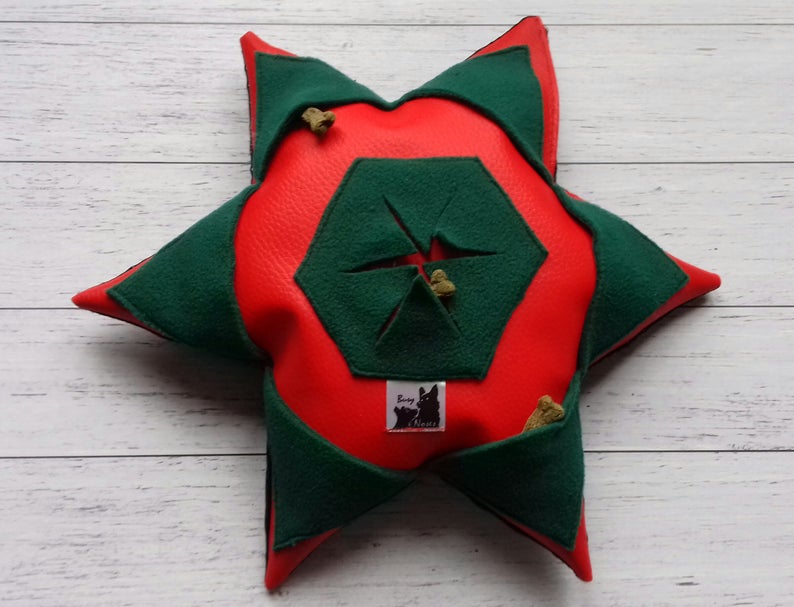 Service dogs will love digging their nose around these looking for treats and practicing their scent skills.
Hands-Free Leash
Hands-free leashes are a great tool to have on hand for greater mobility while handling a dog, and if your friend doesn't have one, it would be a great gift.
Assorted Toy Pack
Toys are an essential part of a dog's life. And your friend would love this huge bundle.
Treats
Campfire Treats
Handlers go through tons of treats, so why not give them some of the best, organic treats on the market.
Waterproof Lined Service Dog Breeds Treat Purse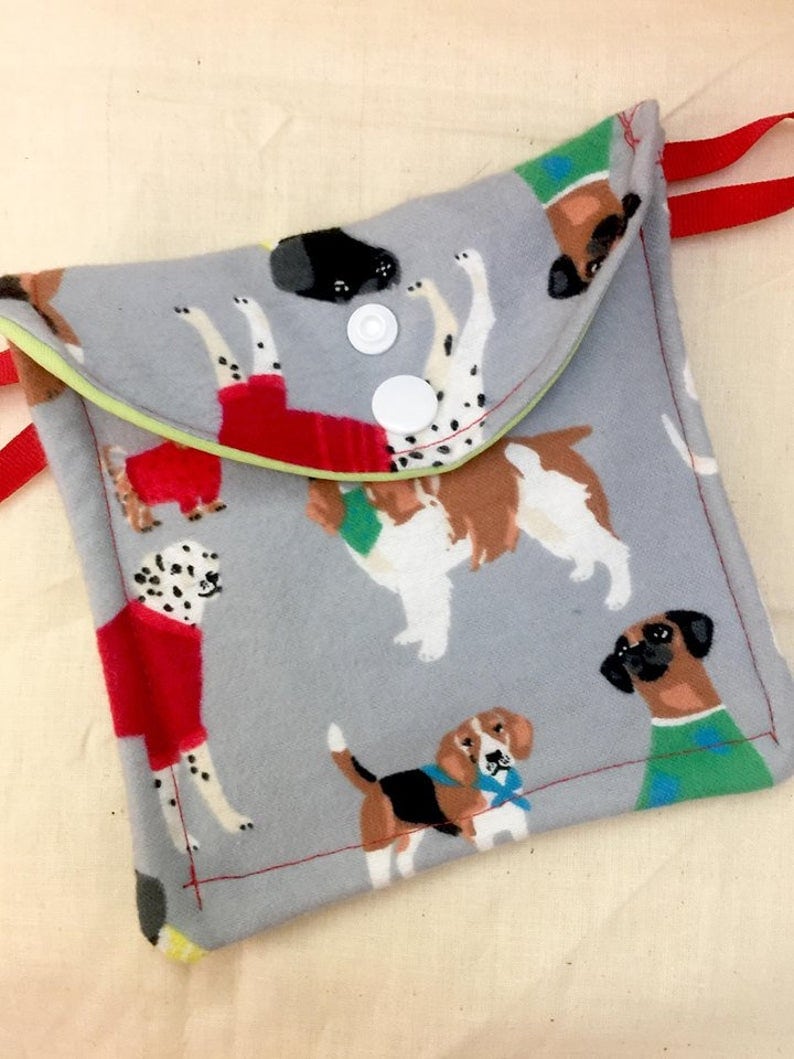 Decorated with the Fab Four service dog breeds, this treat purse is much cuter than a standard training fanny pack.
Dog Bribe Treat Purse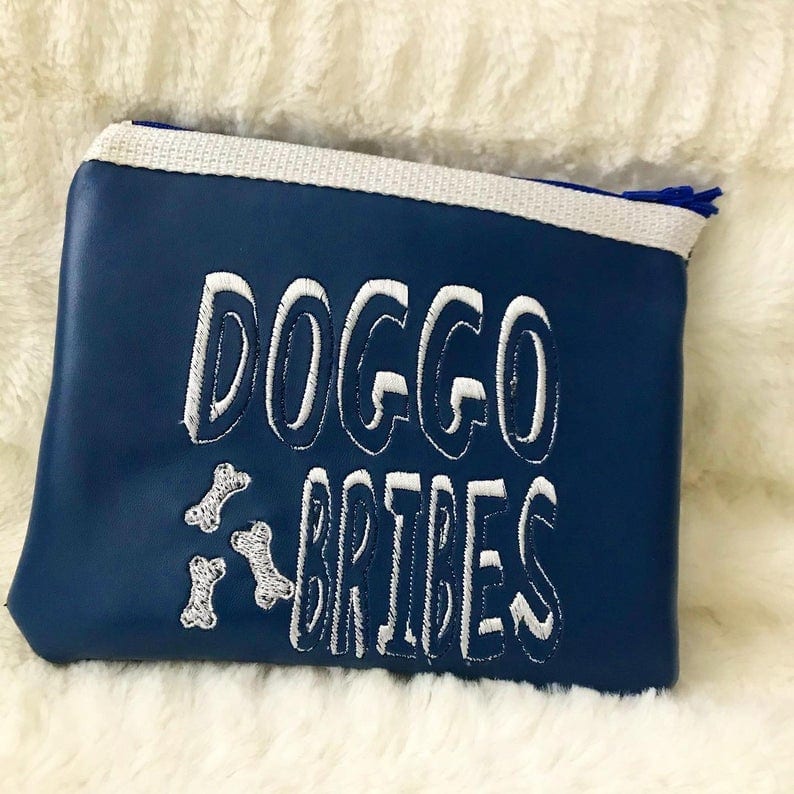 Let's call treats what they are, dog bribes. And this treat purse does just that.
Sit. Stay. Treats
Another great option for gifting your friend high quality treats that their dog will enjoy.
Wall toy pack
A great gift to keep their dog entertained while grooming, and another way to practice scent training. It's a two in one tool.
Gear
Unicorn and Galaxy Themed Vest with Patches!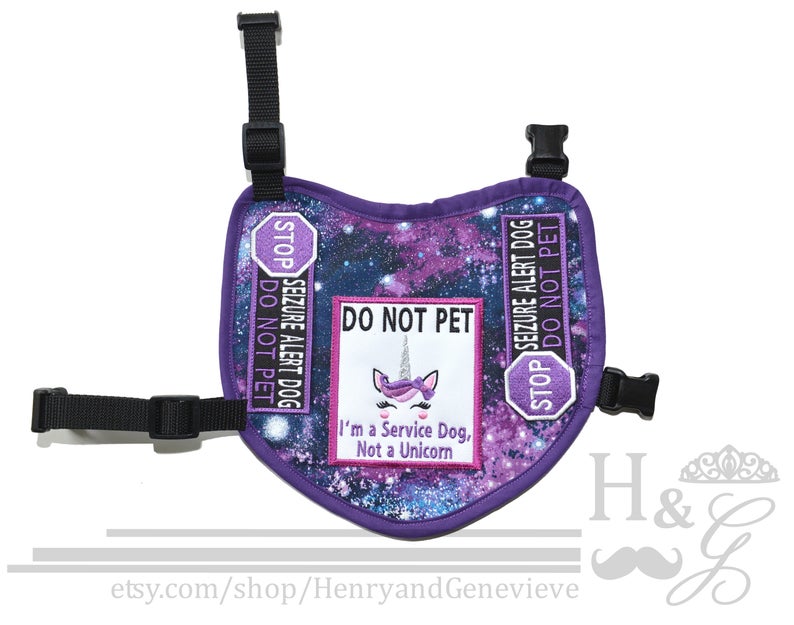 Vests are one of the best gifts to give a service dog owner. If they're looking for a custom one, check out this cool galaxy unicorn pattern.
Service Dog Tag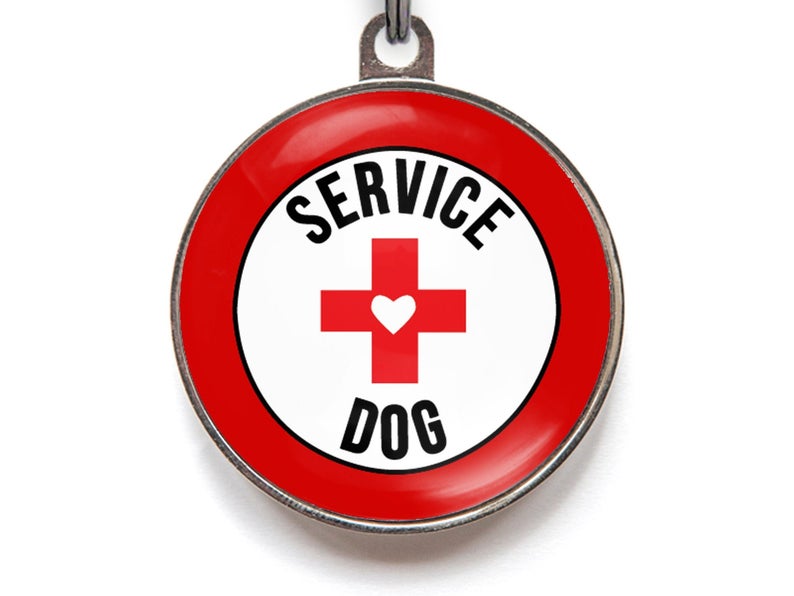 A small service dog tag for their collar is a great way to mark dogs who might not like vests.
Customizable Bandana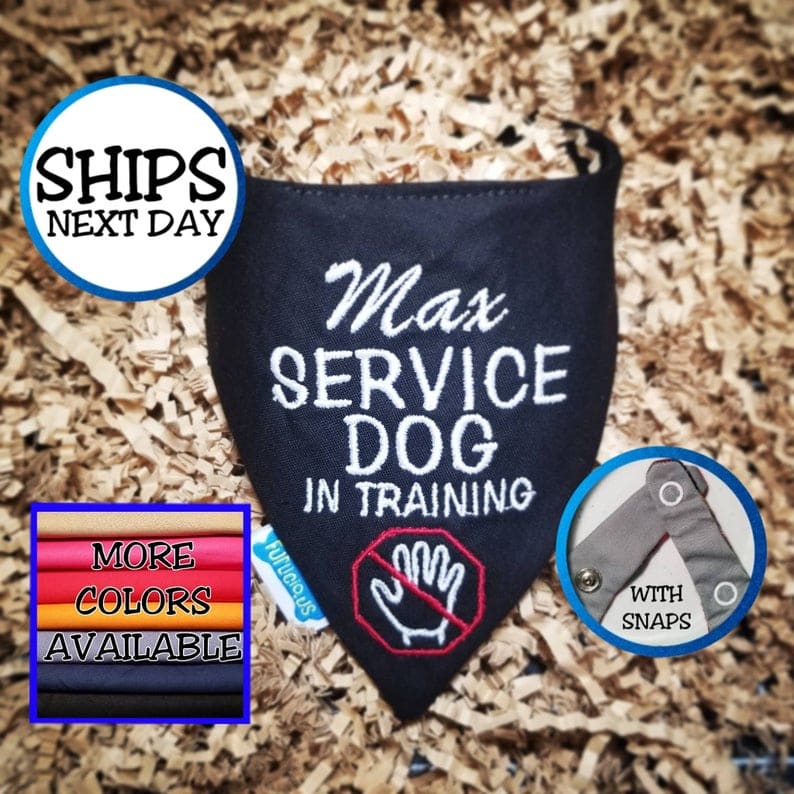 Bandanas are another great option to gift a friend. And this one is completely customizable. You can add their dog's name and pick the perfect color.
Leash Wrap -Medical Alert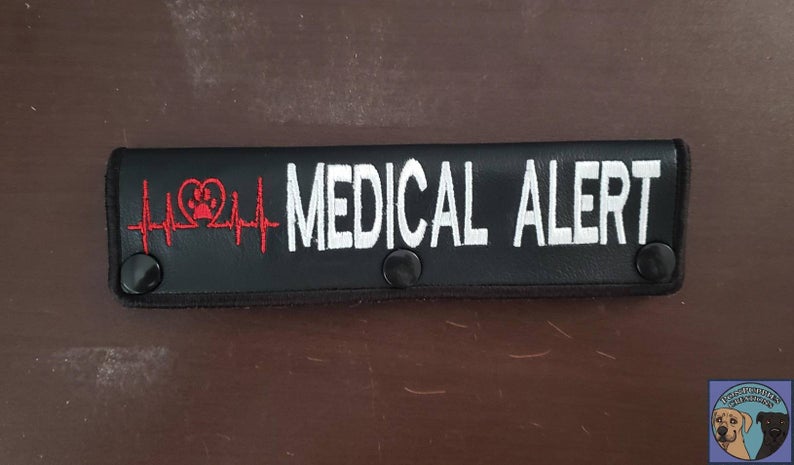 Leash wraps are an amazing way to mark exactly what the service dog does.
Backpack Vest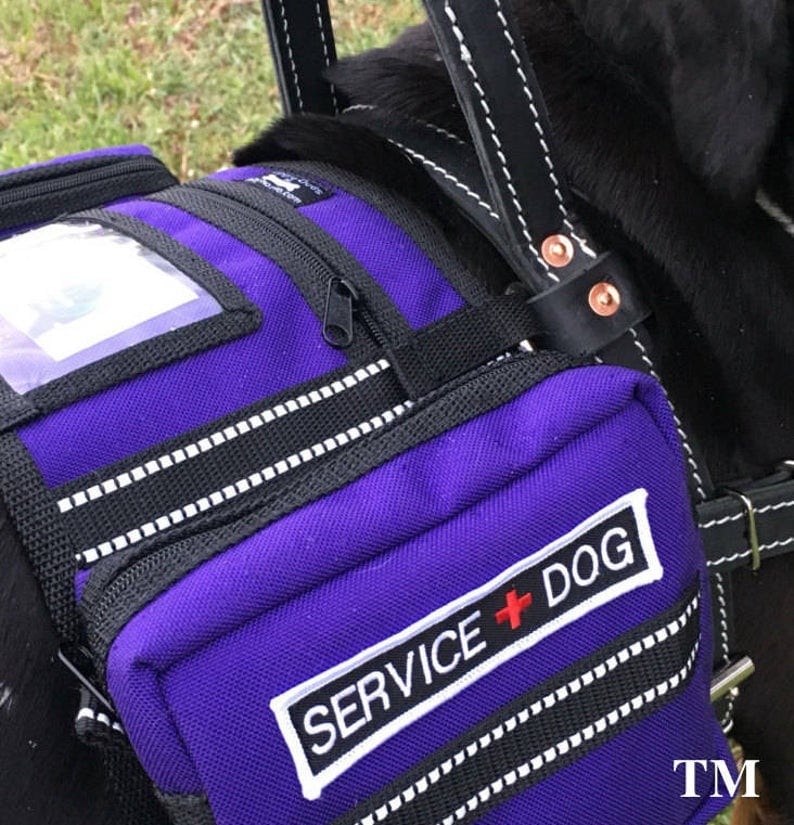 Have a friend who loves to hike? This backpack vest allows their service dog to carry its own supplies, their medical equipment, or anything else a handler might need. And you can customize the color.
Dog Travel Bag
Keeping track of all the gear their dog needs to have is tough, this dog travel bag makes any overnights easier. And would be a great gift for someone who traveled a lot, or who has a hospital stay coming up.
Human Shirts
Dogs > People T-shirt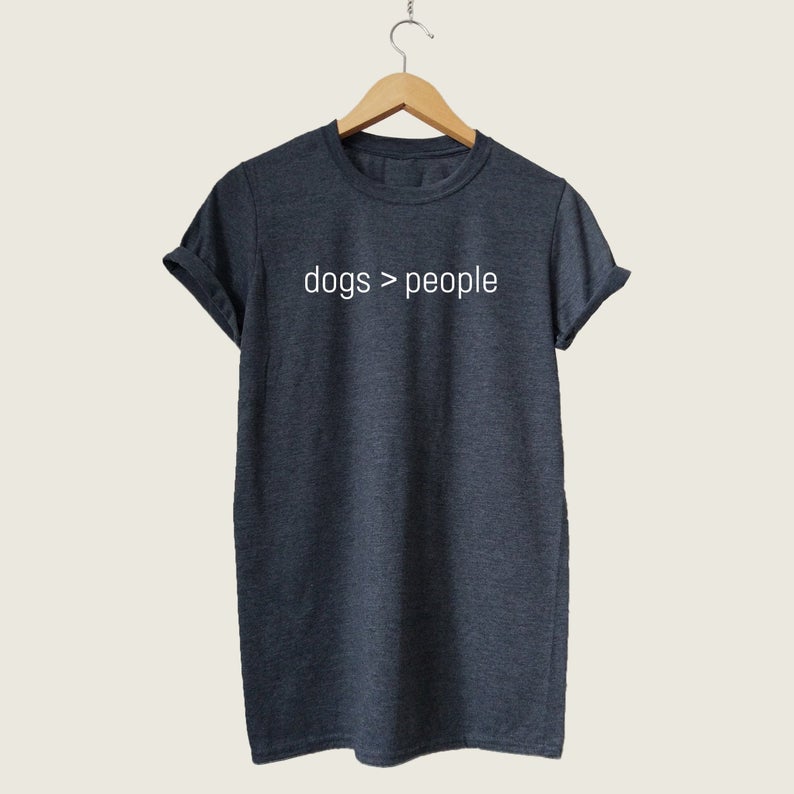 This shirt says it all, dogs are better than people.
Service Dogs Save Lives T-Shirt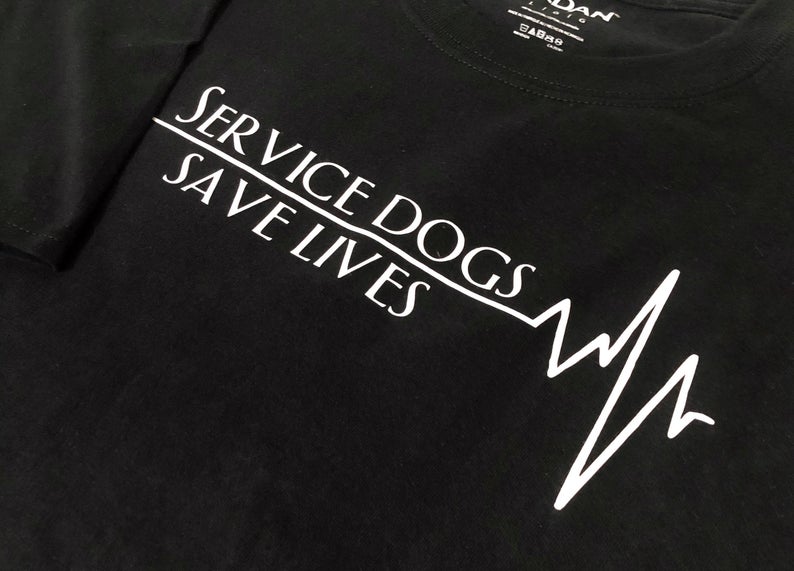 Service dogs do save lives, and this precious t-shirt is a perfect reminder of that.
Matching Dog and Human Outfit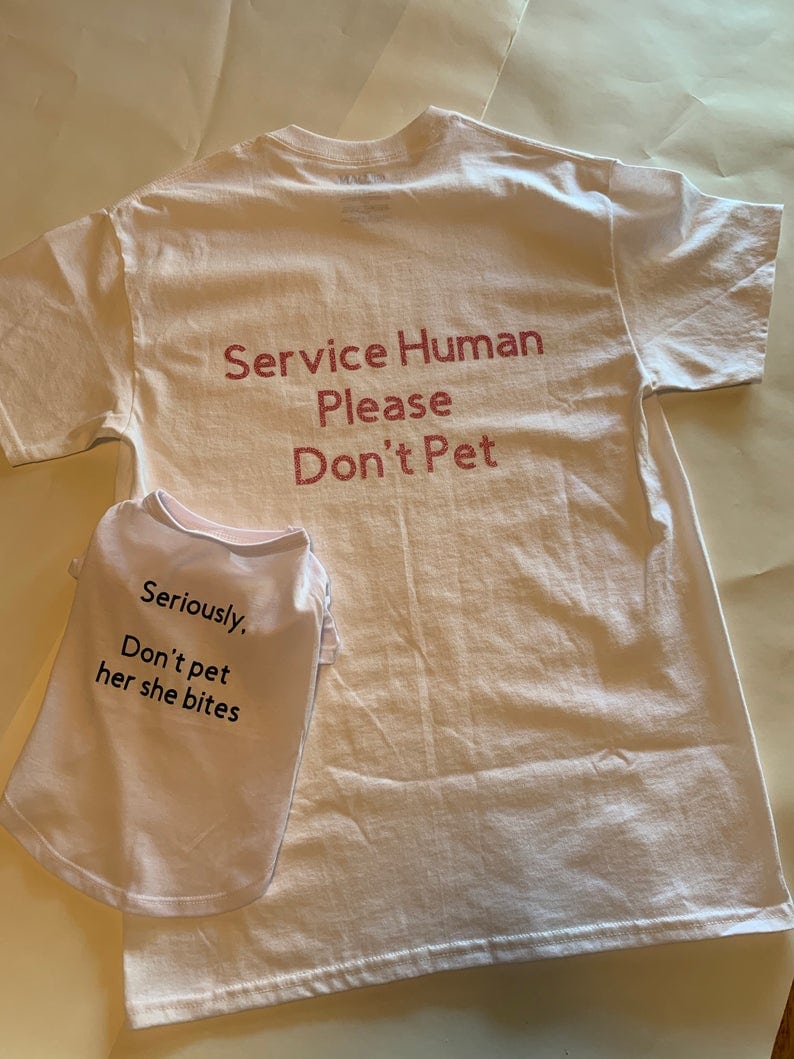 Buy Now
A perfect gift for that friend who's a little extra and wants to match their pooch in a funny, ironic way.
Just A Girl Who Loves Her Service Dog Shirt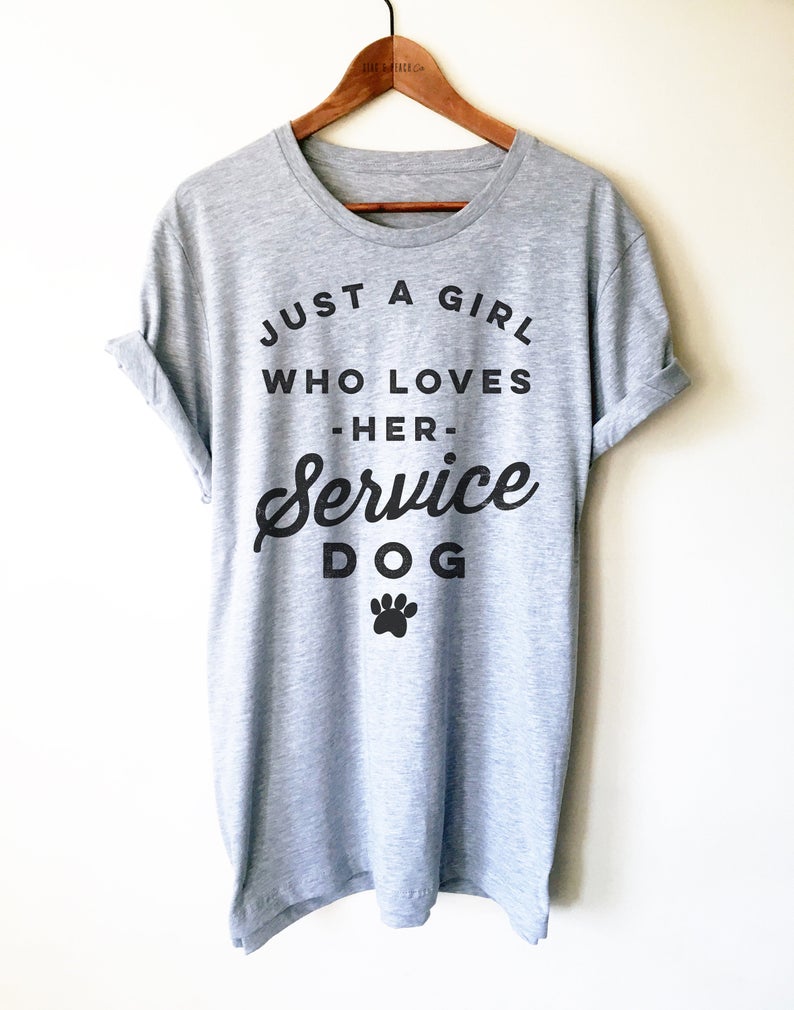 And it's true, every handler loves their dog. This t-shirt is a great option.
Keep Calm, It's Just A Service Dog T-Shirt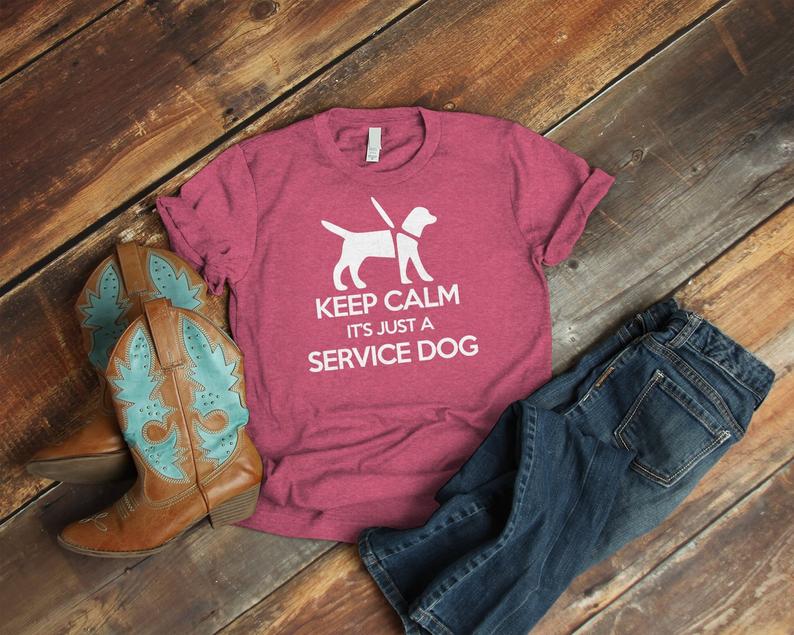 Sometimes the obvious t-shirts are the best t-shirts, and this one says it all. Keep calm. It's just a service dog.
Service dog trainer sweatshirt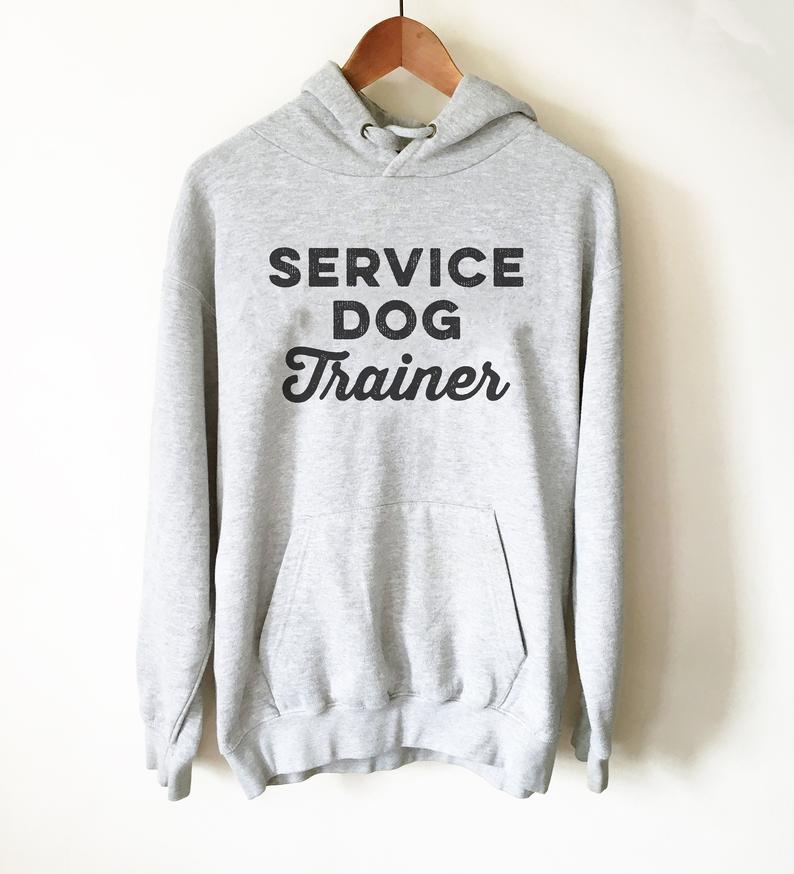 For colder weather folks, give them a great gift to cozy up into.
Misc.
Service Dog Paw Semicolon Decal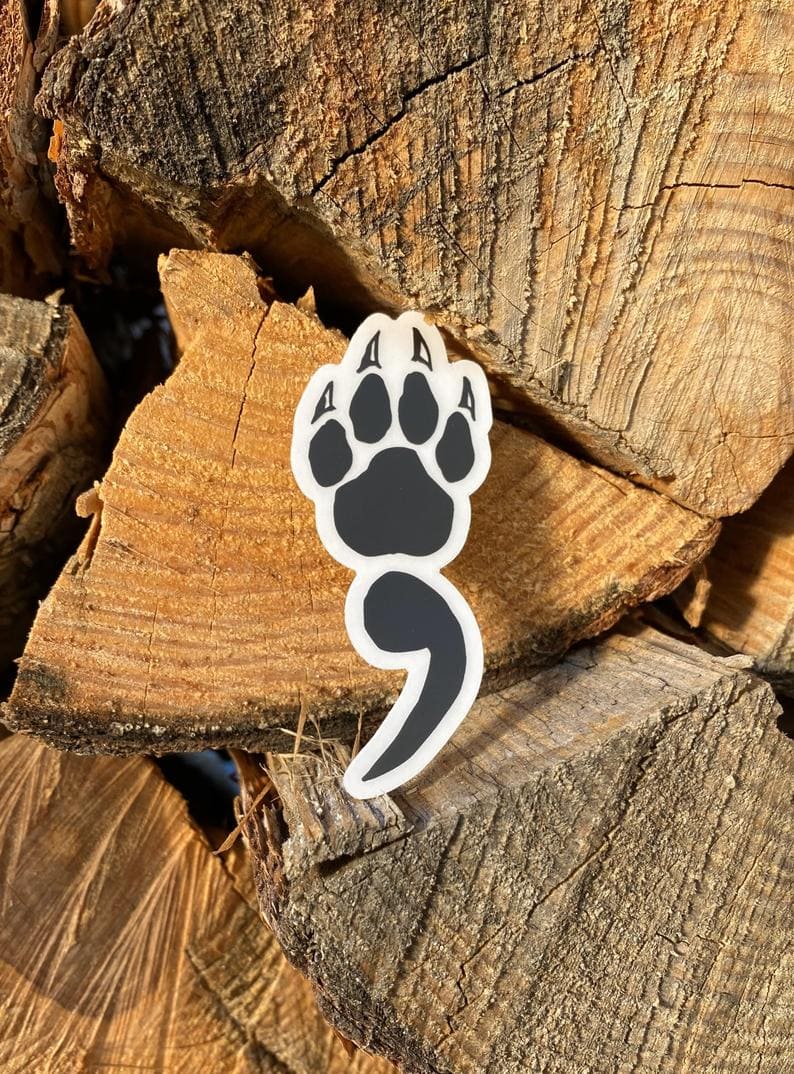 The semicolon is the international symbol for mental health and suicide awareness, and the paw on top reminds us that dogs can play a key part in stabilizing someone's journey.
Customizable Dog Keychain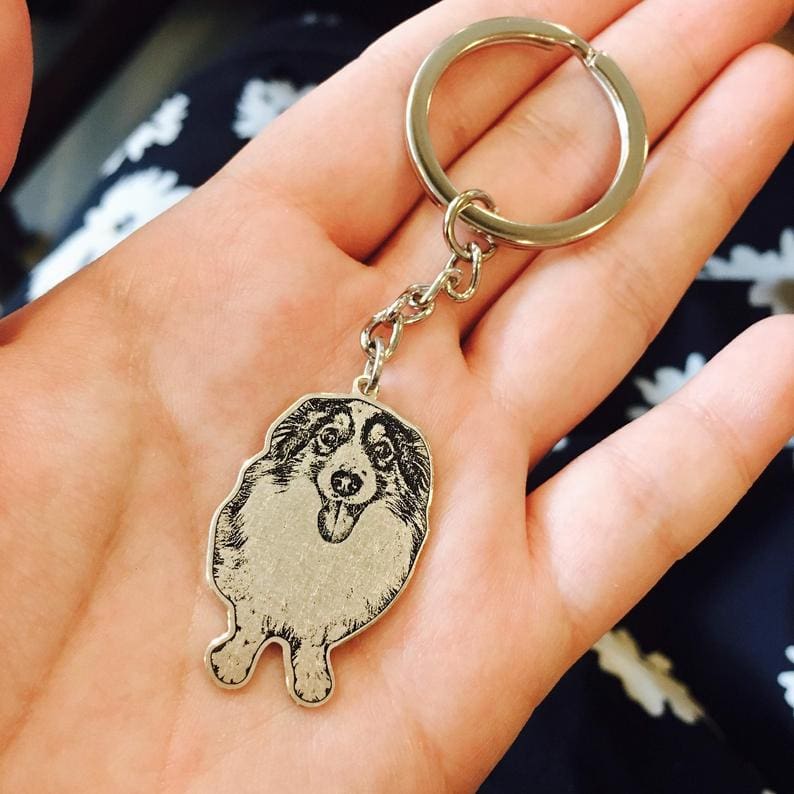 Buy Now
Get your friend her dog on a keychain. It's a way to commemorate the dog forever.
My Hero Has Paws blanket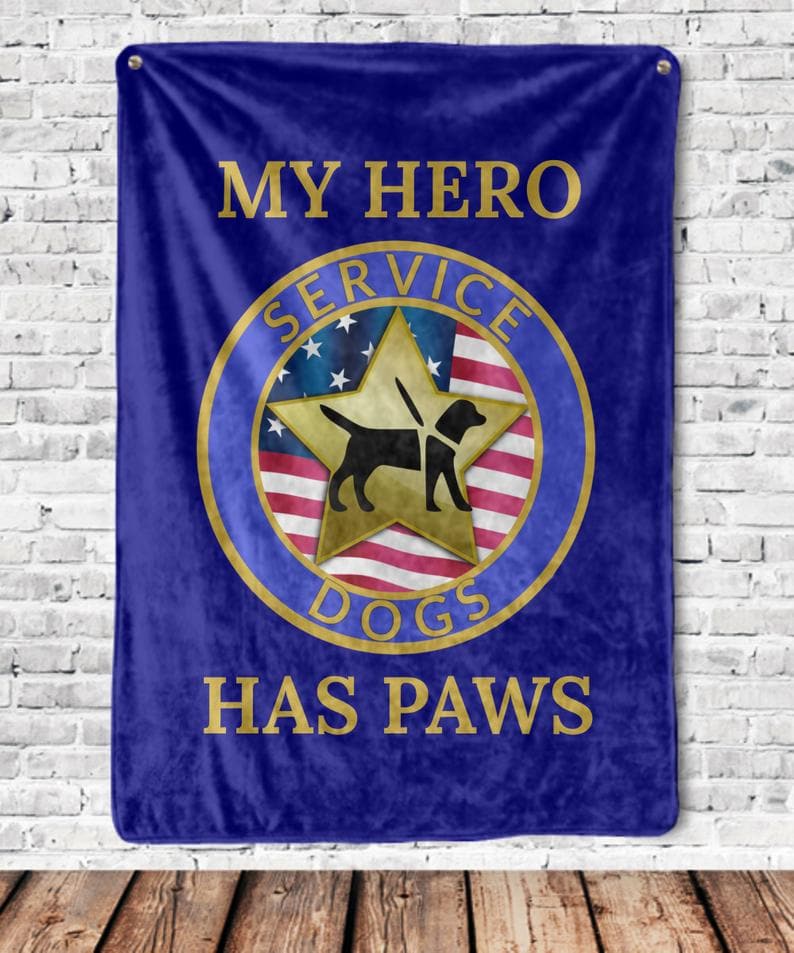 Blankets are the best. Dog blankets are even better.
Service Dog Information Cards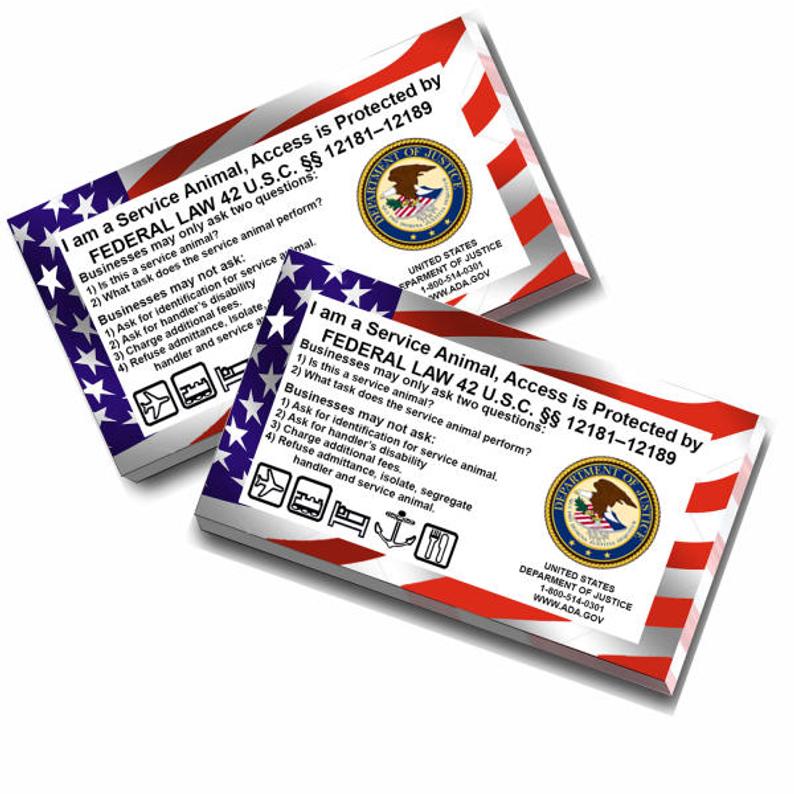 Buy Now
Handlers get harassed all the time, make their lives a little bit easier with these cards detailing the ADA compliance laws.
Service Dog Hotel Hangers
Another great gift to give someone about to embark on a trip, hotel hangers let cleaning staff know that there's a service dog in the room.
101 Dog Tricks Book
A great book as a reminder that dogs are still dogs, and even old dogs can learn new tricks.
Moriah Chace is the founder of the personal finance website Our Table for Two. She started the site as a way to explore her own journey through the student loan repayment process and now uses the platform to educate young professionals about money management and social impact. She lives in Texas with her two cats, service dog, and loving partner where they spend their days biking around town and bickering over whether or not Wirt and Greg died in Over the Garden Wall.