Disclosure of Material Connection: Some of the links in this post may be "affiliate links." This means if you click on the link and purchase an item, I will receive an affiliate commission. Disclosure in accordance with the Federal Trade Commission's 16 CFR, Part 255. This site is a participant in the Amazon Services LLC Associates Program, an affiliate advertising program designed to provide a means for sites to earn advertising fees by advertising and linking to Amazon.
These gifts for puzzle lovers will be appreciated and are each terrific. Doing puzzles is relaxing, entertaining, and a great way to release stress. Each of these gifts is thoughtful and are sure to be adored by your puzzle-loving friend or family member. Have a peek because I am sure you will love them all!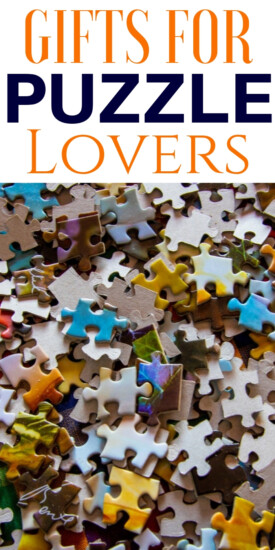 20 Creative Gifts For Puzzle Lovers
These puzzle presents are so fun and creative!
5 Rose Gold Puzzle Piece Charms
You can make a necklace, bracelet, or keychain out of these beautiful rose gold colored puzzle piece charms.
Puzzle iPhone Case
With their love for puzzles, they definitely need a puzzle iPhone case to keep their phone safe from falls and show off their love of puzzles everywhere they go.
Rubik's Cube
They won't want to do jigsaw puzzles all day long, so maybe they would enjoy doing this Rubik's Cube while they take a break. At the very least, it could become a nice piece of decor.
Colorful Puzzle Pieces Lanyard
This lanyard is mainly for Autism awareness, but definitely works for both that and for someone who loves puzzles. It would make an especially lovely gift for someone trying to spread awareness about Autism, who also loves to do puzzles.
Puzzle Pieces Cookie Cutters
Whether you make the cookies to give them or you provide them with the cookie cutters by themselves, they will have fun putting their cookies together before they eat them.
The Girl in the Letter by Emily Gunnis
When they take a break from putting a puzzle together, they are going to need something to keep their mind and hands busy. What better way than a book like The Girl in the Letter? It looks truly captivating.
Jigsaw Puzzle Pieces Shoelaces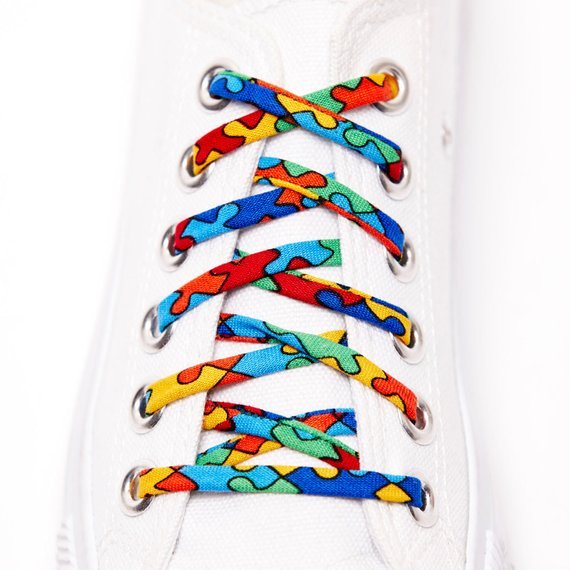 This is another one that works for both Autism awareness and someone who loves puzzles. They can show off their love of puzzles wherever they wear shoes with shoelaces.
Owl 3D Cardboard Puzzle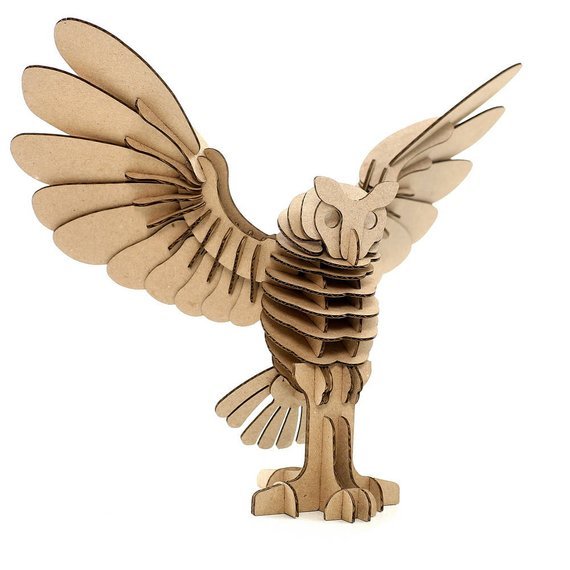 Give their minds and hands something to do when they're not completing a traditional jigsaw puzzle. They will genuinely enjoy putting this 3D owl together to take a break from the jigsaw puzzle.
Wooden Puzzle Pieces Coasters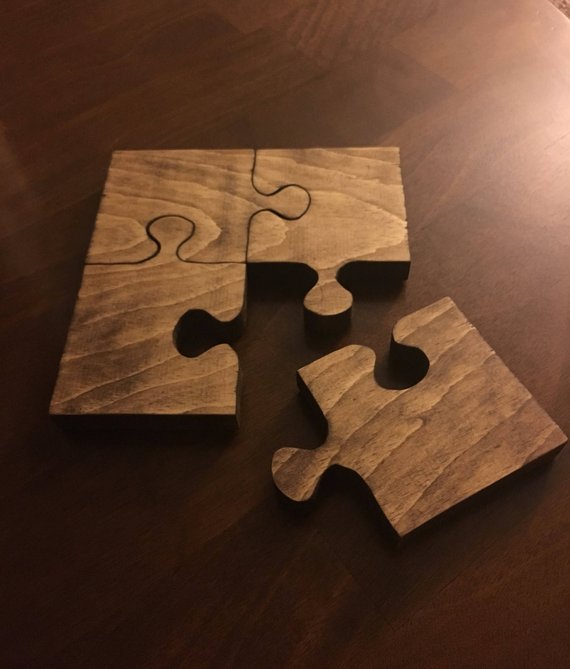 Help them keep their tables clear of water rings in style, with these wooden puzzle pieces coasters.
55 Puzzle Pieces Nail Decals
If they love having their nails done, these puzzle pieces nail decals are a great gift. Now they can have their love of puzzle pieces on their nails when they have a special occasion or every day.
National Geographic Wonders of the World
Instead of just any book for them to read, get them one that will expand their mind and keep them learning about the Earth's most remarkable places.
Bits and Pieces Standard Size Wooden Puzzle Plateau
If they are always doing their puzzles on the kitchen table, they may need this wooden puzzle plateau to use instead. Plus, it has extra pull out tables to use for the puzzle pieces so they can organize and see what they are doing easier.
Large Family Unity Puzzle in the Shape of a Heart
The whole family is a big puzzle piece and full of love!
"I love you to pieces" Jigsaw Puzzle Piece Keychain
If you love them to pieces, they need this jigsaw puzzle piece keychain. Wherever they go, they will be reminded that you love them.
Autism Puzzle Piece Car Air Freshener
Does their car smell bad? Or do they just love those rearview mirror car air fresheners? Then, you need to get them this Autism puzzle piece car air freshener to keep their car fresh!
Puzzle Presto! Peel and Stick Puzzle Preserver
When they're done with the puzzle, this Puzzle Presto! Is excellent for preserving the puzzle if they want to keep it together rather than taking it all apart again.
Jigsaw Puzzle Pattern Scarf
Help them keep their neck warm with this puzzle pattern scarf!
Paperboy by Vince Vawter
Another great book for them to read while they are taking a breather from putting the puzzle together. It is intense work, so they definitely need those breaks!
Concrete Puzzle Pieces Magnets
These concrete puzzle pieces magnets will be great for them to hang things up on the fridge or whiteboard.
Bits and Pieces Metal Puzzle Frame
They can preserve their puzzle for endless viewing pleasure in this metal puzzle frame.
Depending on what the puzzle lover in your life likes to do with the puzzle after they are done, or what they like to do when they take a break from putting it together. There are so many choices here with these gifts for puzzle lovers.