Disclosure of Material Connection: Some of the links in this post may be "affiliate links." This means if you click on the link and purchase an item, I will receive an affiliate commission. Disclosure in accordance with the Federal Trade Commission's 16 CFR, Part 255. This site is a participant in the Amazon Services LLC Associates Program, an affiliate advertising program designed to provide a means for sites to earn advertising fees by advertising and linking to Amazon.
Father's Day is coming up so it's time to find the perfect gift to show dad just how much he is loved. If you know a dad who has recently been divorced, going through one, or has been for a few years this list if of Father's Day Gifts for Divorced Dads has something we know he will love.
Thoughtful Gift Ideas for Divorced Dads
Finding humor in a tough situation is always a win in my opinion. This list has a nice collection of humorous divorce themed gifts to sentimental gifts to show dad how much he is loved. Help dad get through this life changing event by reminding him he how loved, amazing, and how he will always be your hero. Check it out and get shopping!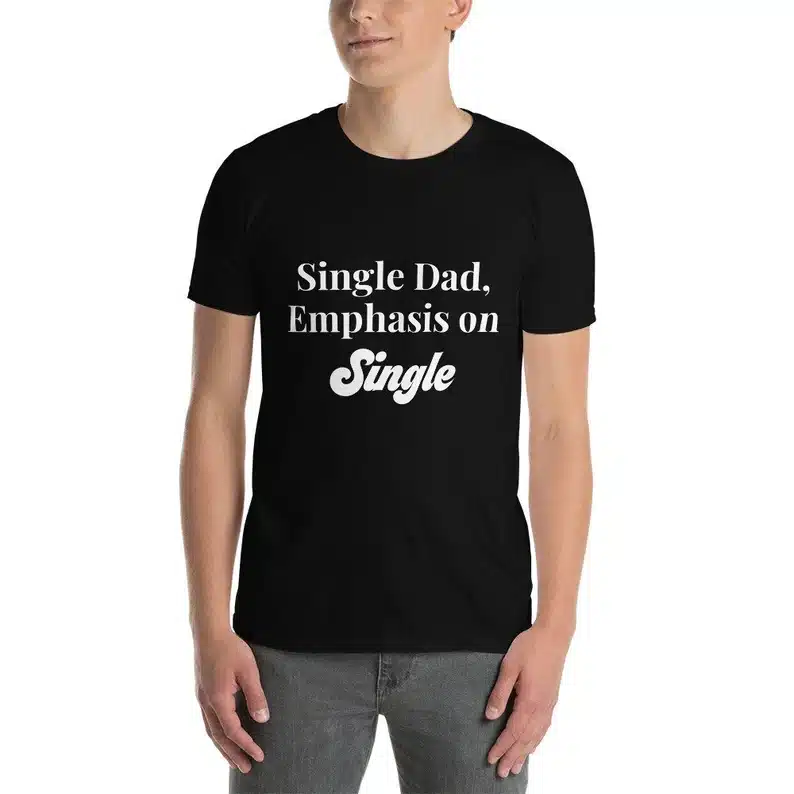 Single Dad T-Shirt
This classic black t-shirt is a bold statement telling the world they are a dad, single, and yes ready to get back out there.
Funny Divorce Candle
Divorce can really be a difficult time in your life, so why not try and add a little humor to the situation with this funny scented candle. Sure to bring a smile to everyone's face.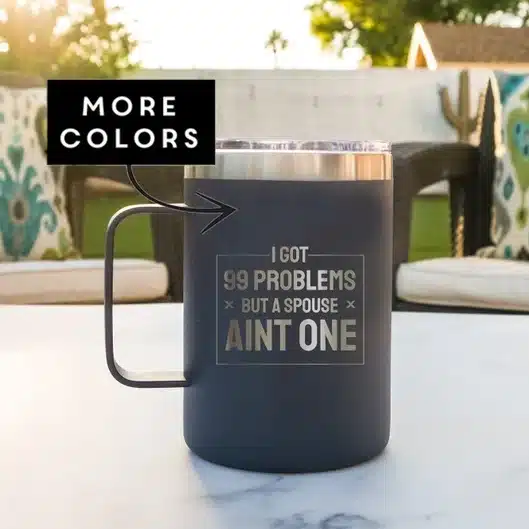 Engraved Divorce Tumbler
Keep that beverage hot or cold with this hilarious engraved 16oz tumbler! Show the world there can be humor during a huge life change.
Hand Casting Kit
It can be difficult not seeing your kids everyday like you did prior to the divorce. This hand casting kit would make a great activity to do while together and makes a beautiful keepsake they can admire when you aren't all together.
Divorced Dads: 101 Ways to Stay Connected with Your Kids
Staying connected and feeling connected with your kids after a divorce can be a challenge. This 101 ways to stay connected has some really great ideas, tips, and ways to be connected without it feeling forced.
Divorced AF Baseball Hat
Every father needs a good baseball hat and this one adds a little humor to a tough situation, Let the world know you are divorced and ready to move on!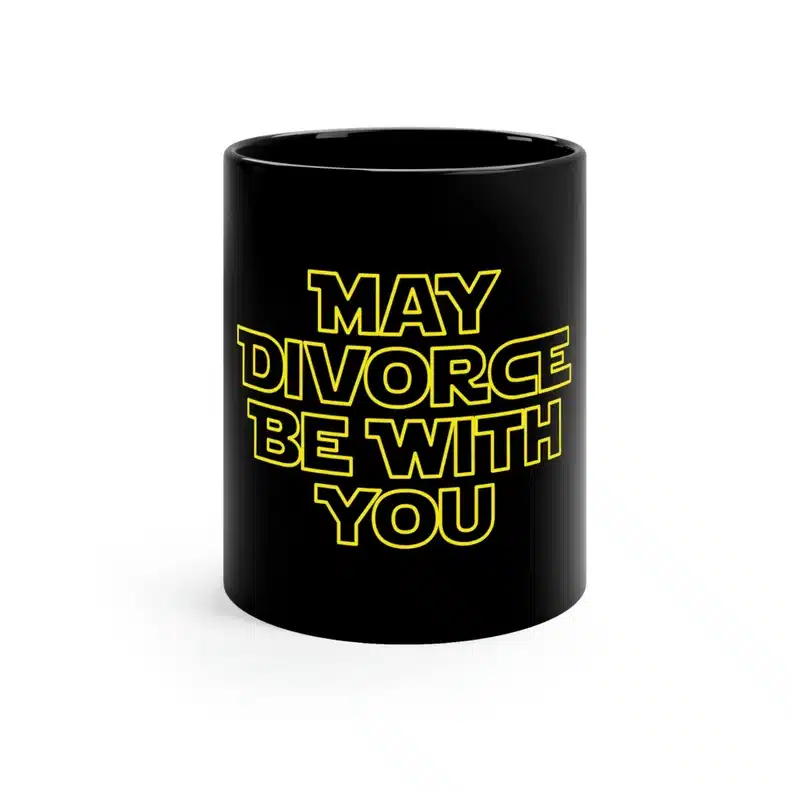 May Divorce Be With You Coffee Mug
Star wars fan and divorced? Well this is the ultimate Father's Day gift! This black coffee mug has the star wars style font with a clever play on the famous saying "May for force be with you".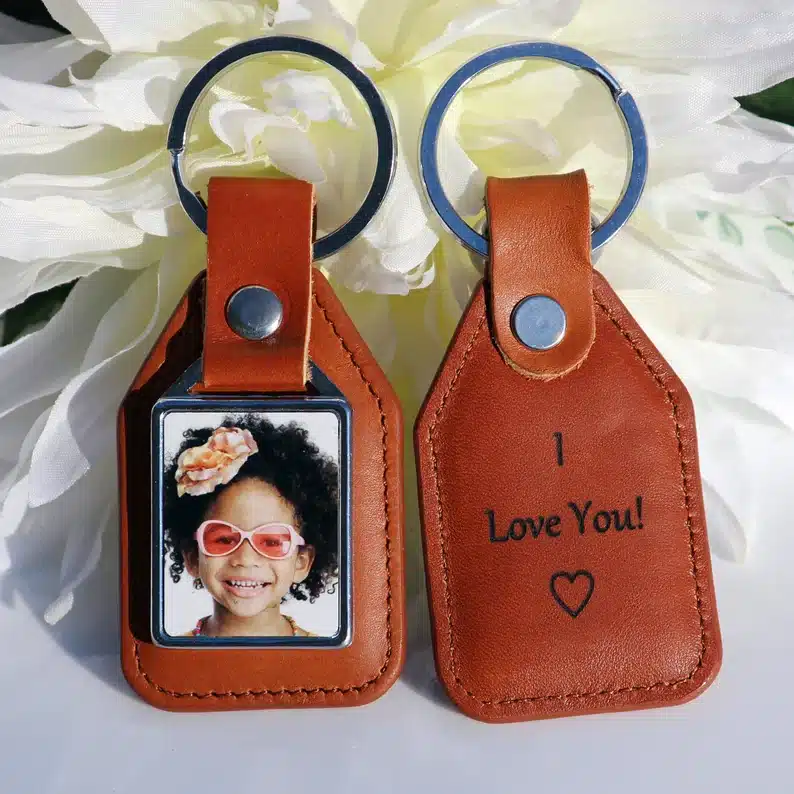 Photo Keychain
Keychains are always a great gift. They are practical and always appreciated, especially when personalized like this one! You can add whatever special message to it and even pick a leather color your dad will enjoy. The best part? Add a photo to it so dad can alway see their beautiful children, even when they are apart.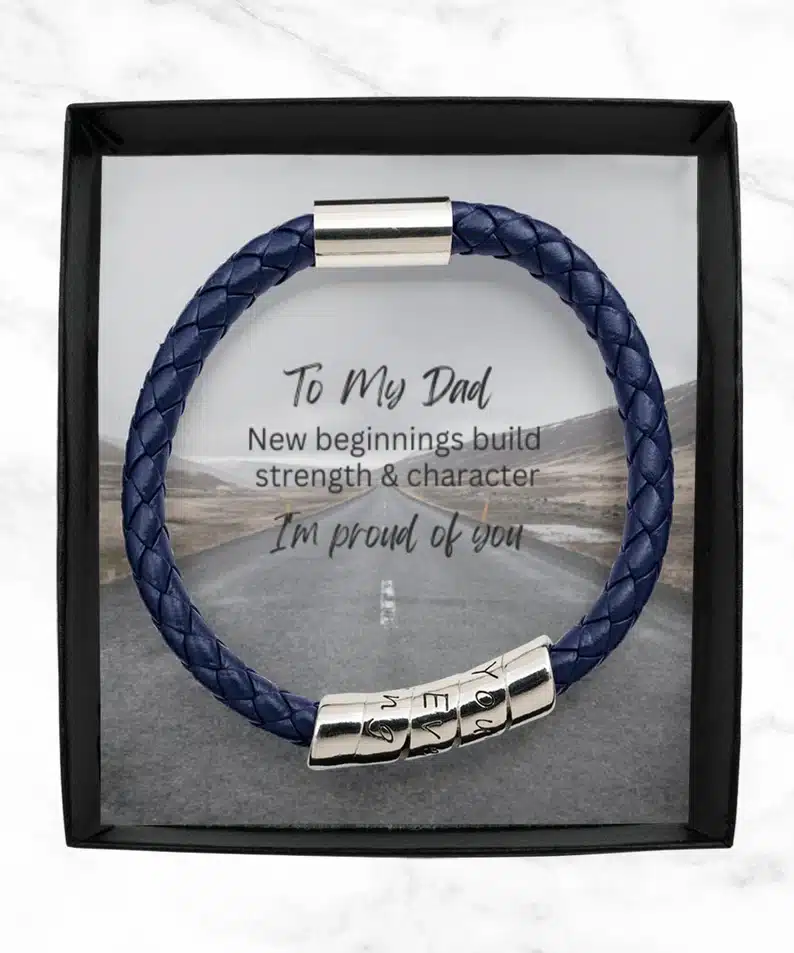 New beginning Bracelet
Showing your dad you are proud of them for starting over and making a big change is always a welcome gift. This stylish bracelet comes in four other colors as well, so you can pick the one that suites him best.
Divorced Dad: Kids Are Forever, Wives Are Not
This is a great book for any dad going through a divorce. This book can help them navigate through he divorce process and what to expect after. Keeping in mind not to drag your children into it and how to help them cope as well. Paperback or audio version available.
Pocket Hug Token
This pocket hug token is a great reminder how much they are loved. Whenever they are missing their kids or having a hard day they can look at this little token and be reminded how much they are loved.
Funny Beer Glass
Maybe the kids aren't the only reason dad may enjoy a tall pint of beer these days but we are sure he will love the humor behind this one.
Men's lightweight Slippers
Okay, this one isn't divorced themed in any way but what Dad doesn't need a cozy pair of slippers to unwind after a long day.
Tell Me Your Life Story, Dad
Journaling is known for helping people get through emotional situations. This particular one encourages Dad's to share their stories, emotions, and life lessons to pass on to their children. A great way to work through emotions but also pass on something incredible special to their kids.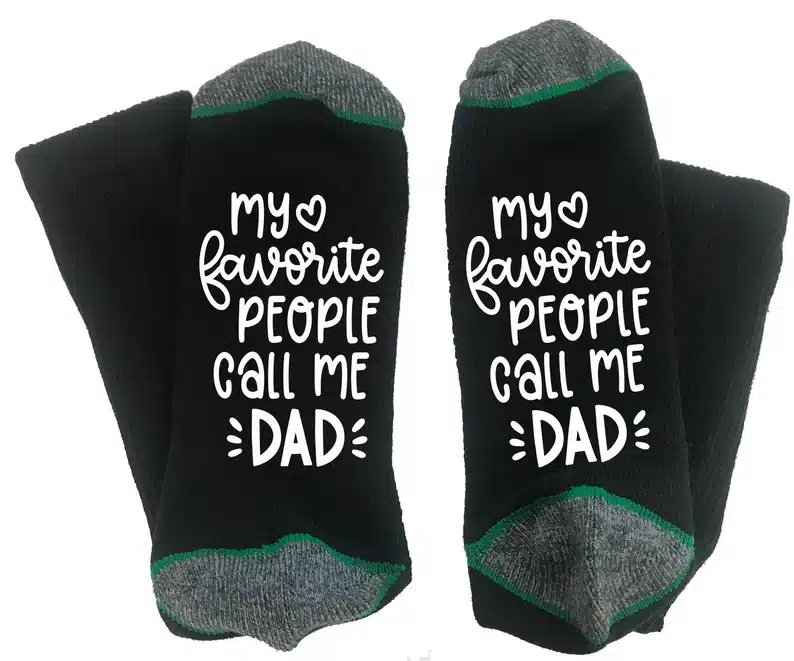 Socks
Socks are always a welcome gift! These have a nice saying on the bottom that make them more unique.
My Hero Super Dad Blanket
Every dad should be reminded they are a true superhero! Even if they don't see their kids daily this blanket will be a constant reminder of how their kids feel about them.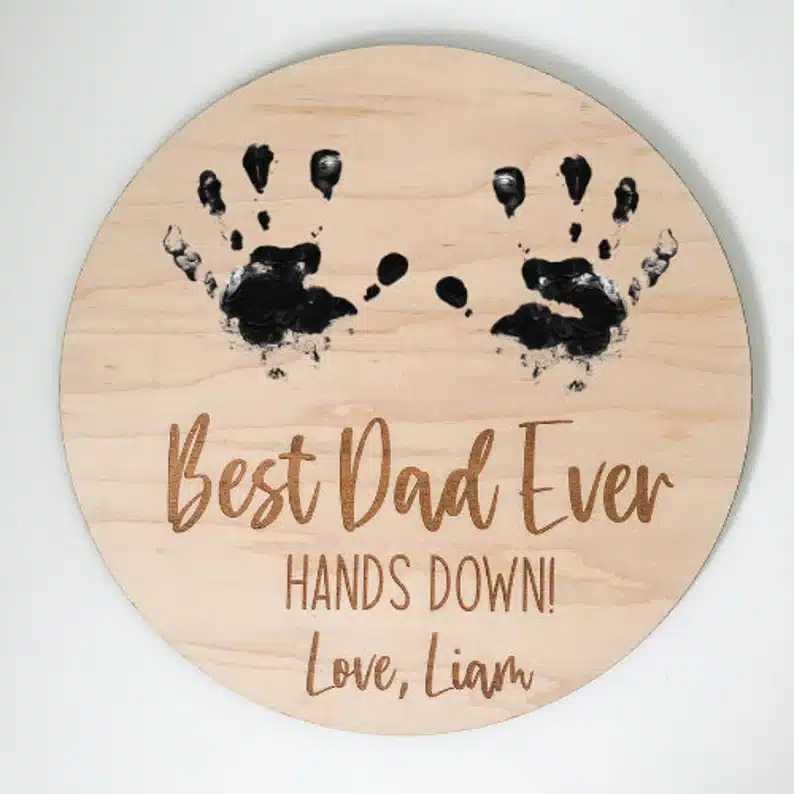 Handprint Wooden Sign
This is a great gift option if the kids are younger. Easy to throw on some handprints and will look great in Dads office, bedroom, or living room space.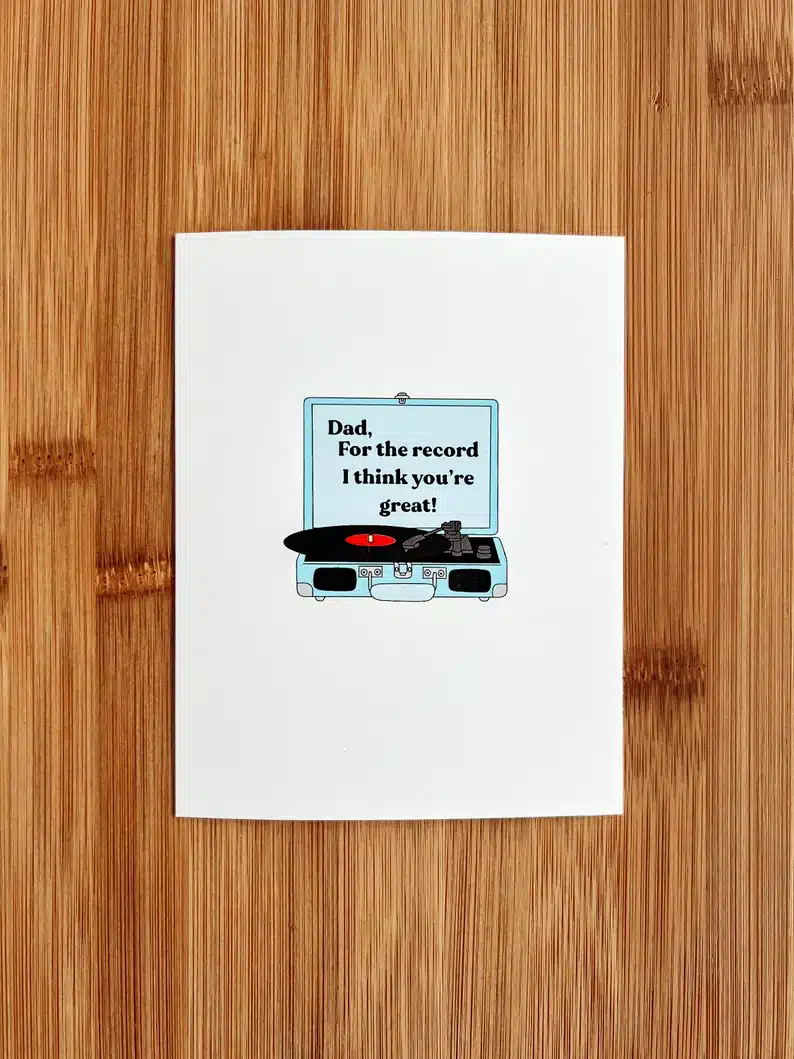 Father's Day Card
A card is always a great gift option. This ones cute and perfect for a music fan. It's also a great reminder how much you love your dad.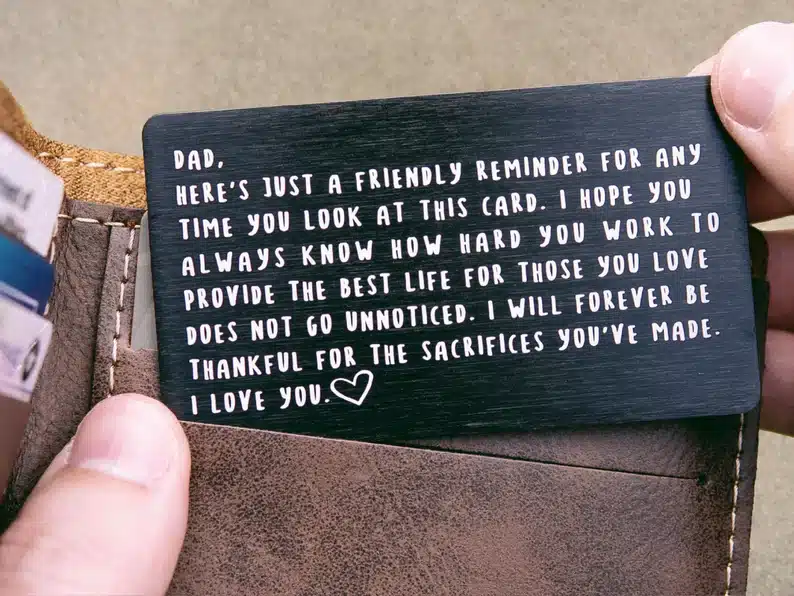 Laser Engraved Wallet Card
Sentimental gifts are always a welcome gift. This Laser engraved wallet card can go in dad's wallet and he can look at it whenever he needs a little pick me up.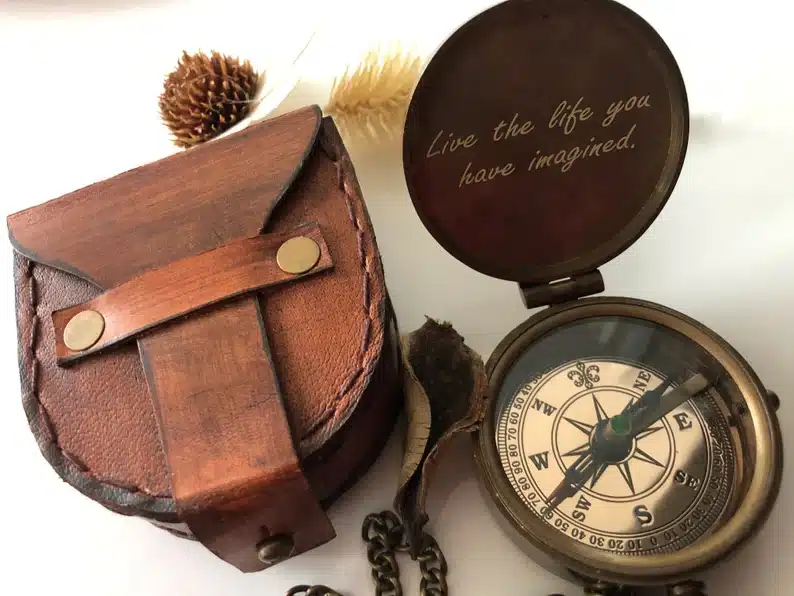 Engraved Compass
Traveler, camping lover, or just a fan of cool gadgets. This engraved compass would be a great gift for Father's Day. Personalize it with any saying to remind dad how amazing he is.
There you have it! Some fantastic Father's Day Gifts For Divorced Dads. If you still are needing some more inspiration check out this list for Father's Day Gifts for Dads who have everything.