Disclosure of Material Connection: Some of the links in this post may be "affiliate links." This means if you click on the link and purchase an item, I will receive an affiliate commission. Disclosure in accordance with the Federal Trade Commission's 16 CFR, Part 255. This site is a participant in the Amazon Services LLC Associates Program, an affiliate advertising program designed to provide a means for sites to earn advertising fees by advertising and linking to Amazon.
These delicious green Oreo pops recipe taste as good as they look! Whether you are throwing a party for St. Patricks Day, Christmas, or just a summer backyard barbecue, these are sure to be a hit! Not to mention the fact they are super easy to make! Plus, you will be happy to know that you probably already have most of the ingredients sitting around the house. I am super excited to share with you!!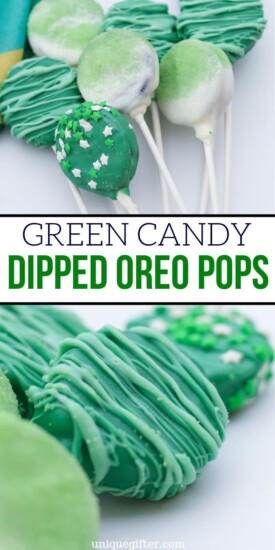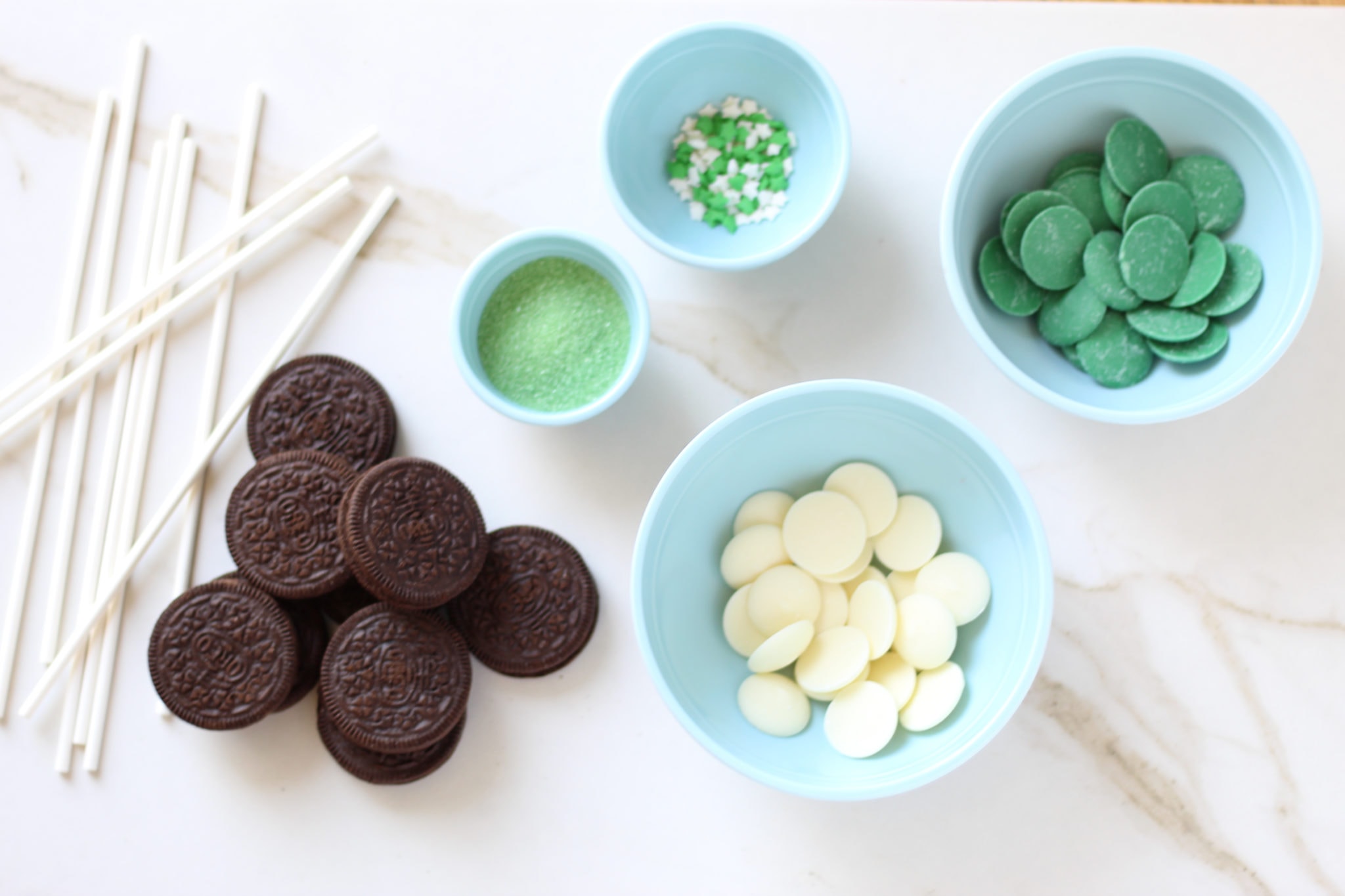 How To Make Green Oreo Pops
Let me start by saying that I LOVE making easy desserts like this because everyone raves about them. It feels good to make treats that I know will get gobbled up. Okay, time to give you the details so you can go make a batch of these yummy Oreo pops.
Ingredients
Instructions
To make these, start by melting a small number of your candy melts. About 1 oz, or 7-8 large chips.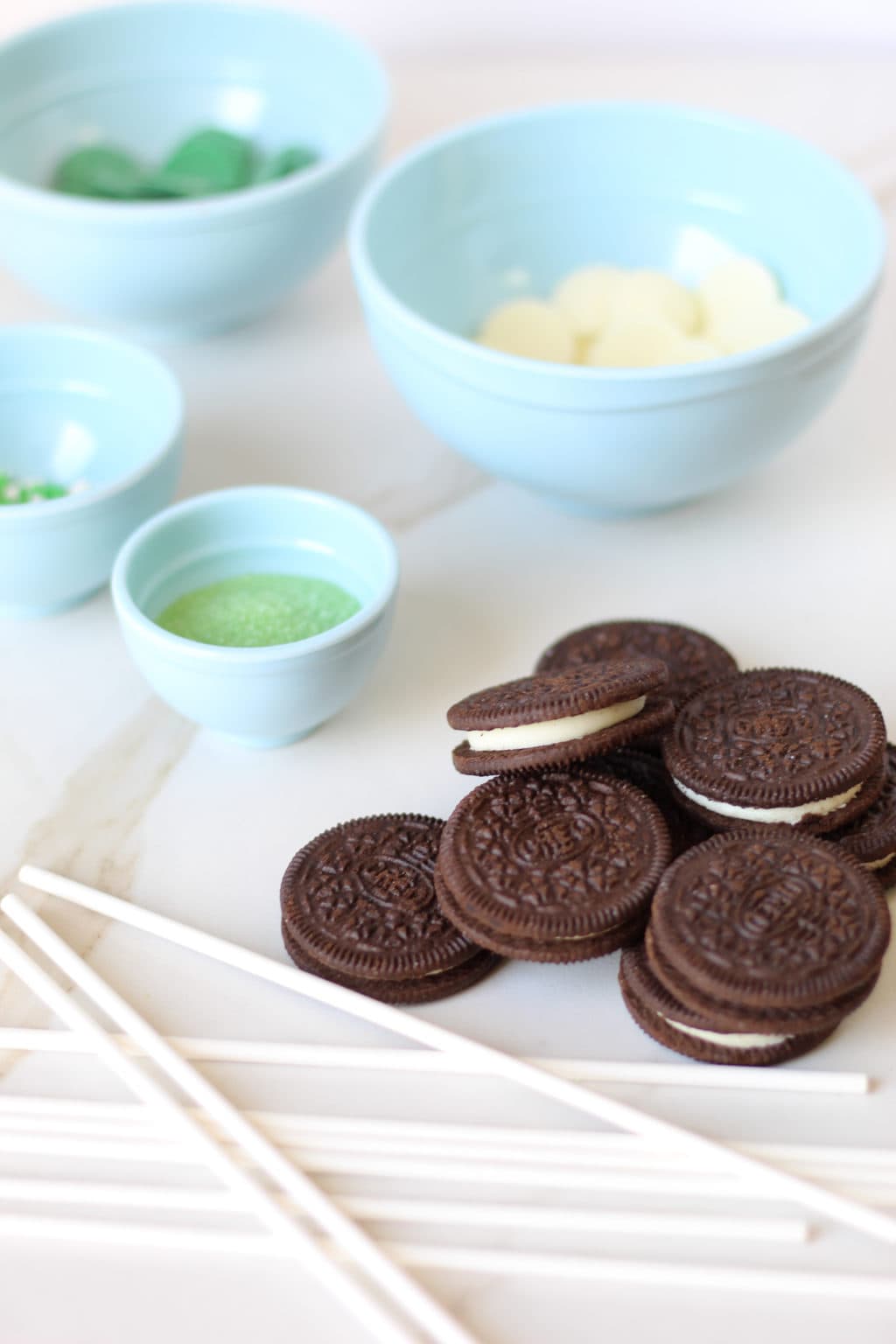 You are going to use this small amount of melted candy to "glue" the sticks to your cookies.
*Before putting the stick in the Oreo, I would like to point out that it's not as straight forward as it looks. I tried various techniques and the cookies ended up breaking.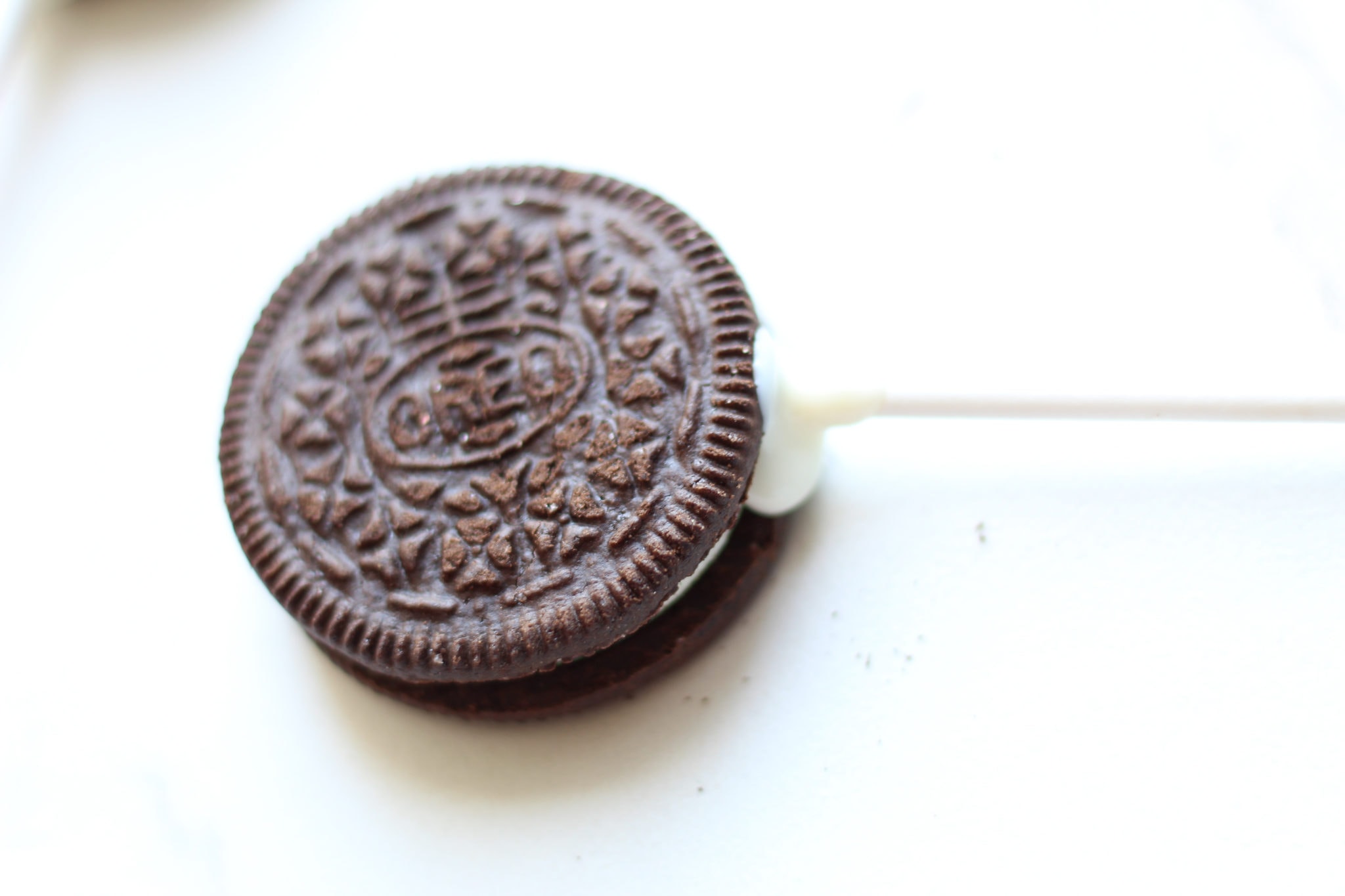 I tried opening the cookies and putting the candy and stick in there to seal the stick inside, and it didn't work out well for me.
Instead, I found that leaving the cookies together and dipping the stick into the melted candy and then slowly twisting it into the cookie cream worked best.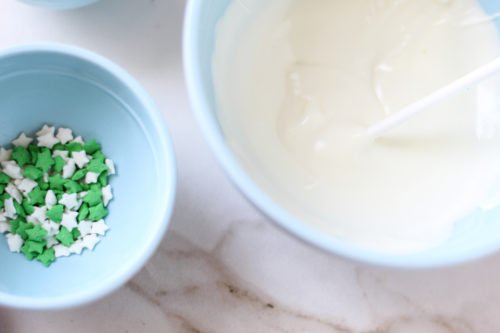 Once that was done with each cookie, I then went back and "painted" more melted candy to the bottom of each cookie to make it nice and strong.
This helped the cookies stay together better.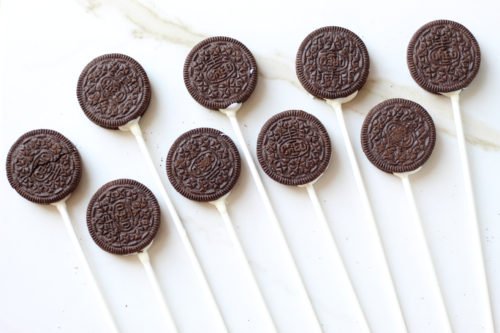 Once those are completely dry (about 10 minutes) melt a larger batch of your candy melts.
Make sure to set up a drying area for your cookies before you get started. Once your candy melts you only have a limited time before it starts hardening again.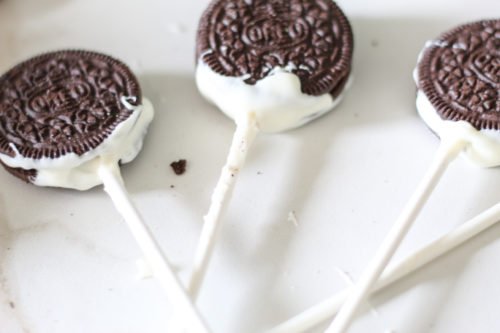 I used a pot covered in tin foil with small holes poked into the foil. But you can use a cooling rack or upside down colander if the holes are big enough for your sticks.
Next can cover your cookie with the candy. I found it best to spoon the melted candy onto the Oreos instead of dipping them.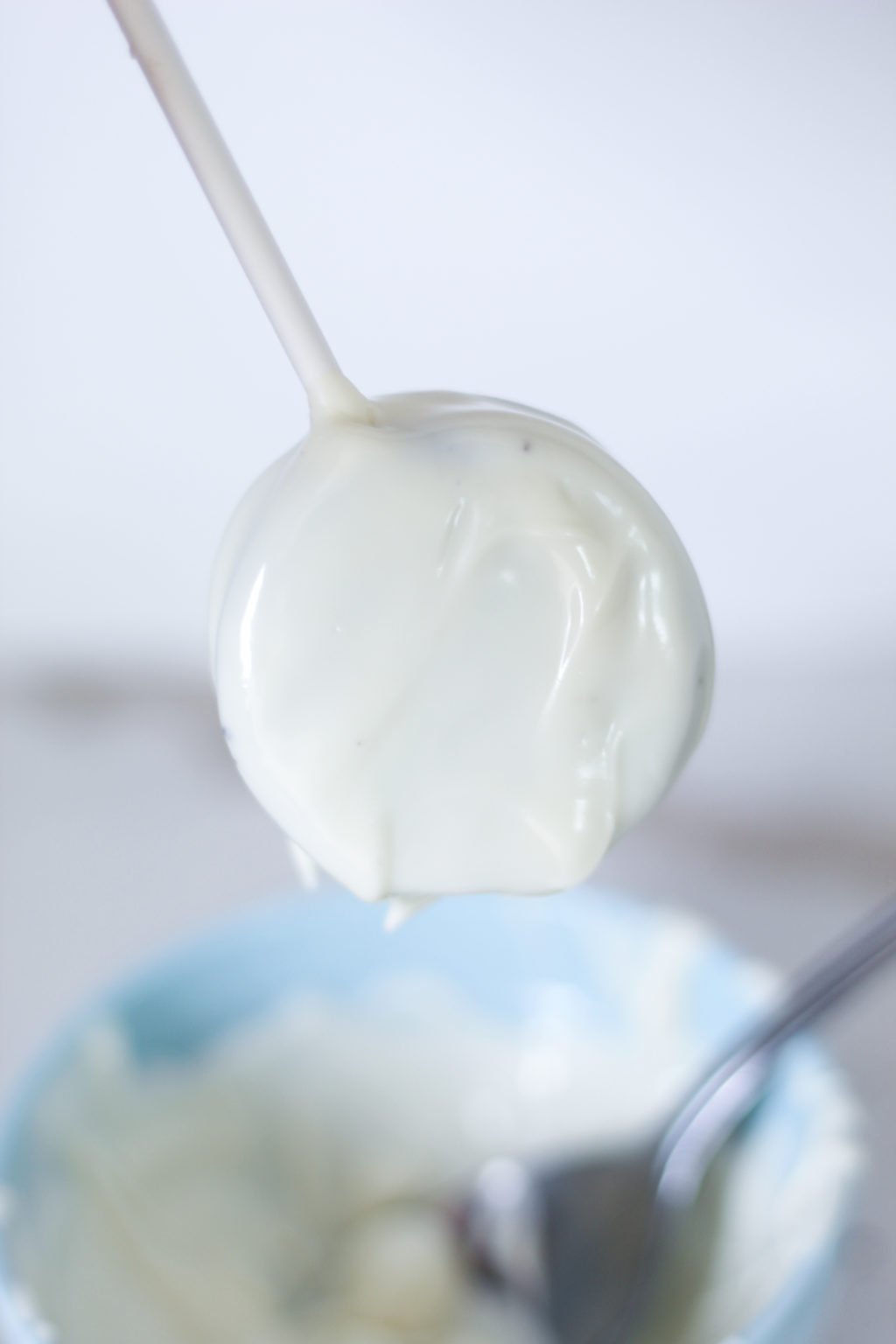 Slowly rotate your cookie to completely cover it with the melted candy.
If you are going to be adding sprinkles, now's the time you can add them.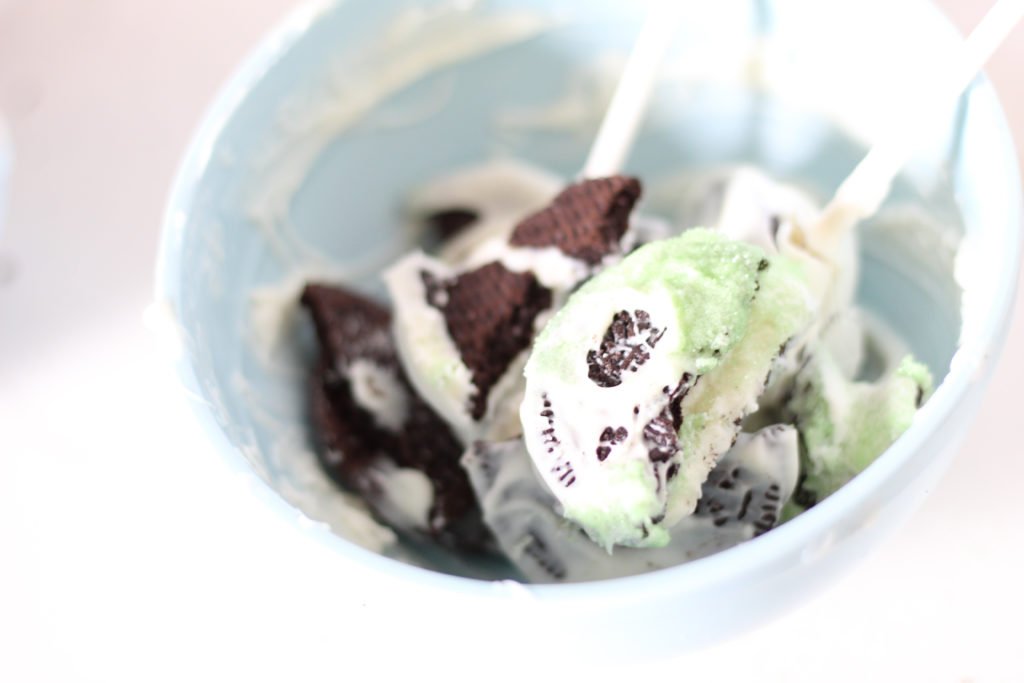 We added green sugar sprinkles to our white candy cookies and star sprinkles to half of our green covered candy cookies.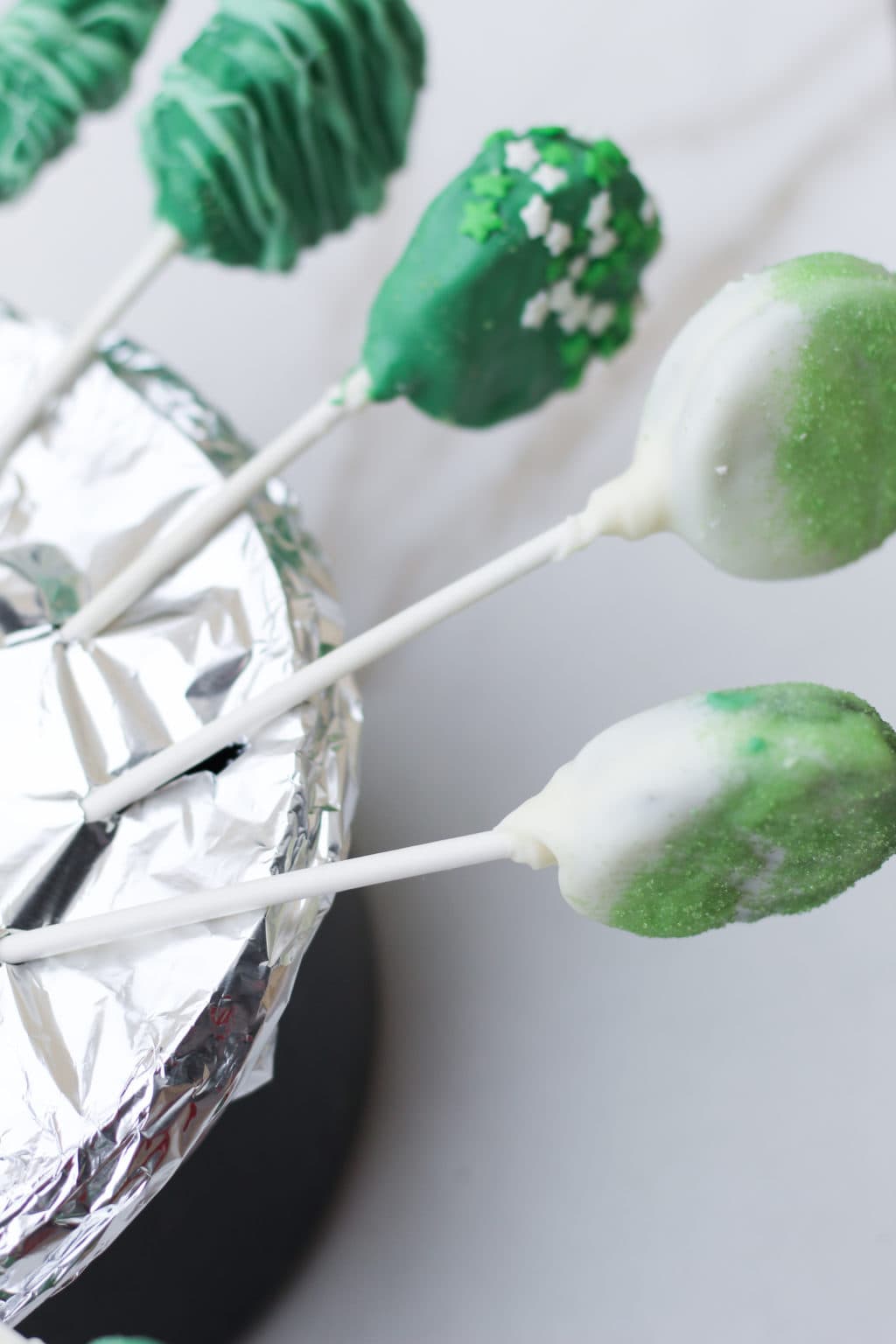 For the other half of our green Oreo pops, we allowed the green base candy to dry completely. Then we melted a small amount of white and green candy melts together to form different shades of green.
Then we drizzled the colors over the Oreo pops with a spoon quickly to make lines.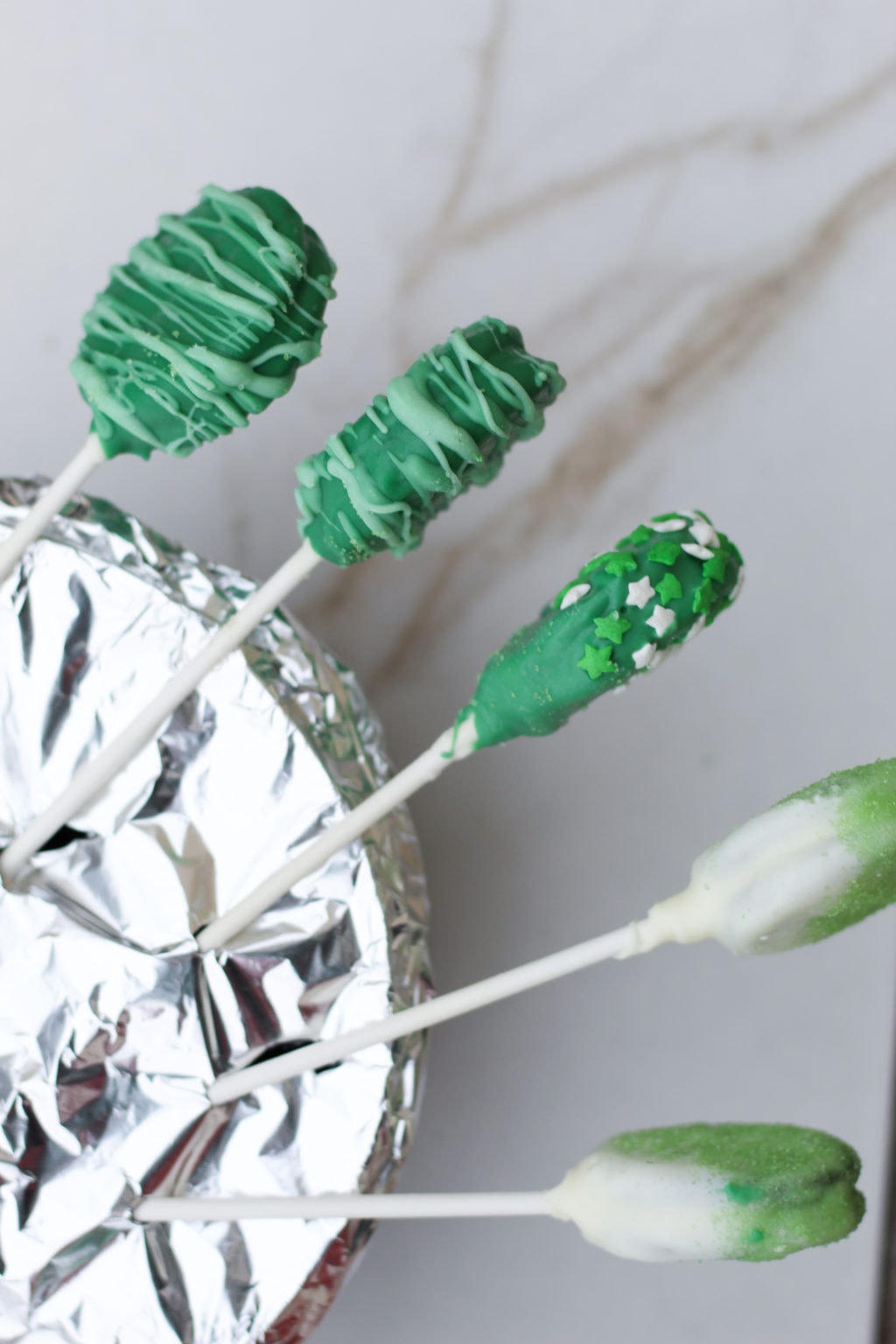 The fun part about these little treats is that you can get as creative or as simple as you want.
Oreo Pops Variations
You can do so many different things with these dipped Oreo pops. The options are seriously endless, but here are a few ideas to try:
When To Serve These Oreo Pops Recipe
You can serve these Oreo pops for any and all occasions! That is the beauty of them. You can use different colored candy melts depending on your need. Here are some events they will go over well at:
Birthday Parties – Kids, adults, and everyone in between will go crazy for these cookie pops!
Christmas – One of the most fun things of Christmas parties is the dessert table. Add some color and flair with these cookie treats.
Reunions – Everyone will be impressed with the look and style of these Oreo pops! The bad news you won't end up with any leftovers because they will disappear right before your eyes.
Community Events – You can sell them at a bake sale, fundraiser or serve them as a dessert at a gathering.