Toddlers love getting gifts and you know they're going to be happy with anything. Use St. Patrick's Day as an excuse to get your little one who (hopefully) is too young for shenanigans one of these cute St. Patrick's Day gifts for toddlers.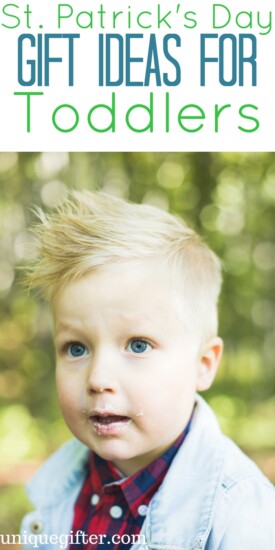 St. Patrick's Day Gifts for Toddlers
From small gifts to cute outfits, we have some fun items that toddlers will love for St. Patrick's day. These would be cute for a daycare class or as a fun excuse to treat your toddler. Or use St. Patrick's day as an excuse to gift your toddler some cute traditional Irish items, like the gorgeous handmade doll and wool blanket on this list.
Tambourine
Hopefully this St. Patrick's Day will bring you Irish luck and wonderful gift giving skills. At the very least, any toddlers in your life are definitely going to be delighted by these St. Patrick's Day gift ideas!