Disclosure of Material Connection: Some of the links in this post may be "affiliate links." This means if you click on the link and purchase an item, I will receive an affiliate commission. Disclosure in accordance with the Federal Trade Commission's 16 CFR, Part 255. This site is a participant in the Amazon Services LLC Associates Program, an affiliate advertising program designed to provide a means for sites to earn advertising fees by advertising and linking to Amazon.
These gifts are totally fetching, whether you're only a fan of the movie or if you're obsessed with the new Mean Girls musical! These gifts below radiate the love for the Mean Girls movie! Share a gift or two and treat yourself to these fun items. Perfect for birthdays, anniversaries, holiday gifts and just because.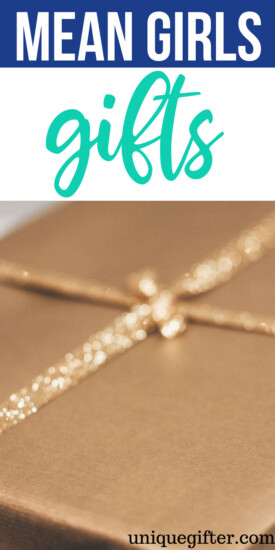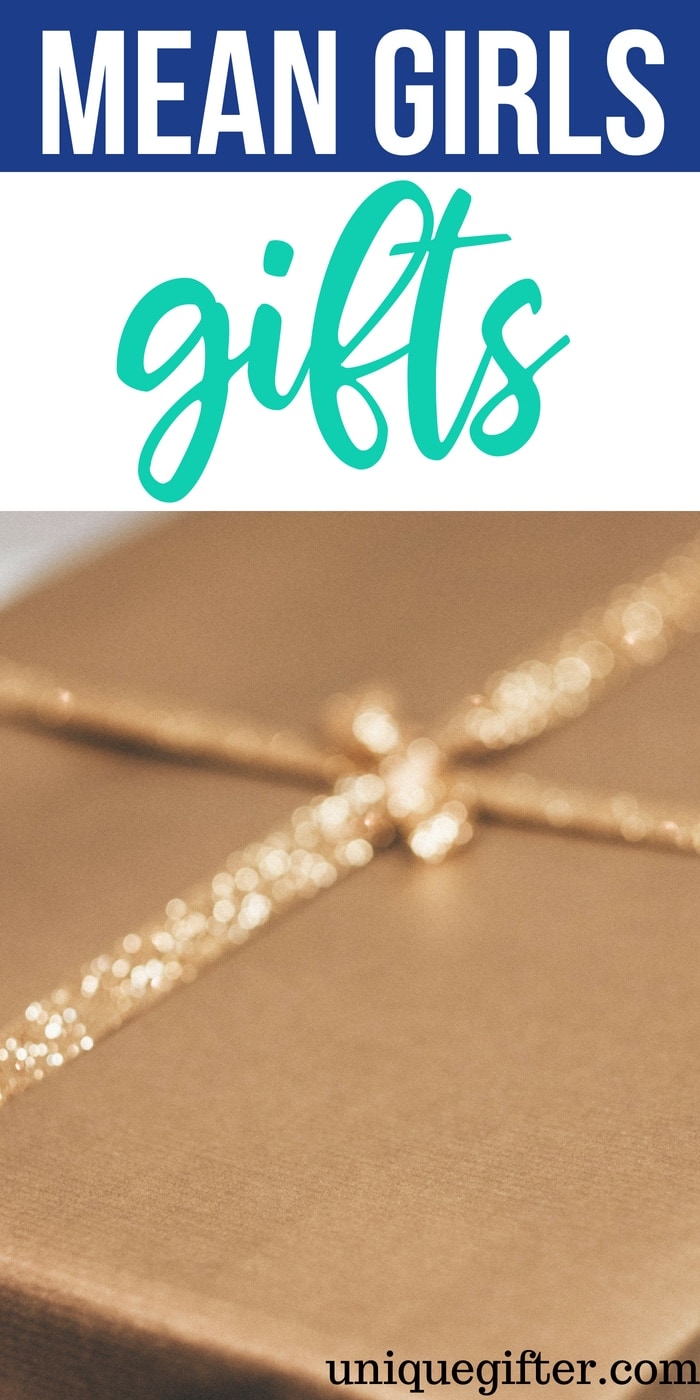 Fun Mean Girls Movie Lover Gifts
Wednesdays Pink Sweatshirt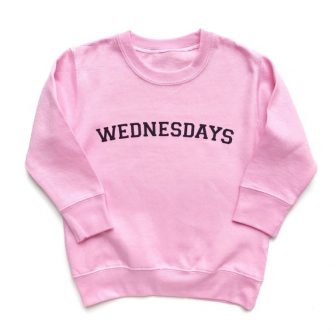 On Wednesdays we wear pink (sweatshirts)
So Fetch Tee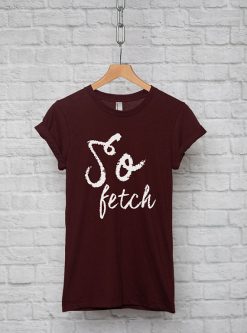 This t-shirt is so fetch that you'll have to have it
Burn Book Necklace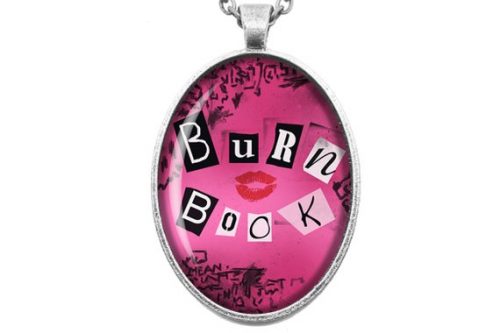 Wear this cameo necklace as you take down your enemies (or make new friends)
Mean Girls Poetry Magnets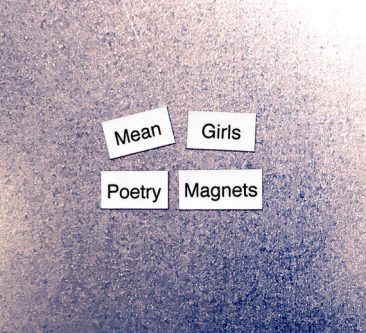 Create your own masterpiece on the fridge with these hilarious movie quote magnets
You Can't Sip with Us Wine Glasses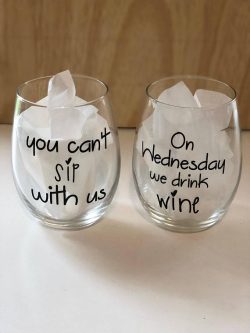 On Wednesdays we drink wine from these handmade wine glasses
Cool Mom Mug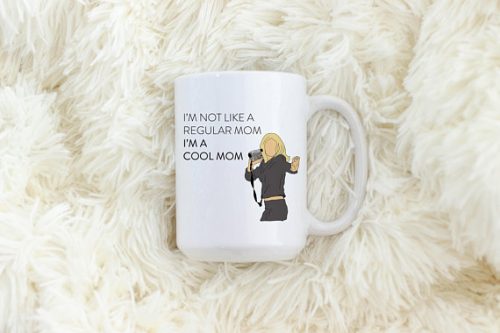 This mug isn't for regular moms, just cool moms
You Can't Sit with Us Ring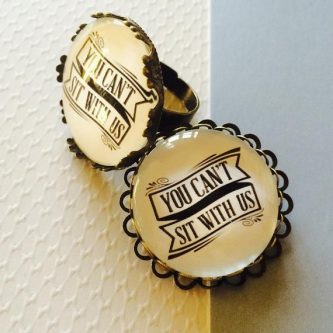 This vintage looking brooch ring will let everyone know they can't sit with you if they're wearing sweatpants
You Go Glen Coco Bracelet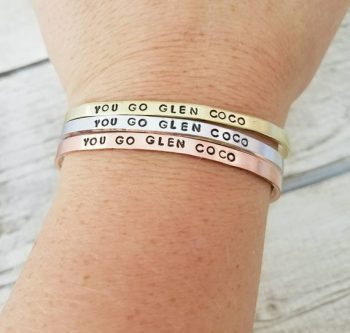 This hand stamped bracelet would make Glen Coco proud
Whatever, I'm Getting Cheese Fries Bottle Opener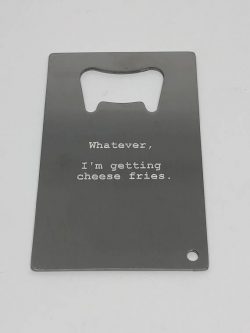 Regina would be jealous of your cheese fries bottle opener
You're Like Really Pretty Jewelry Box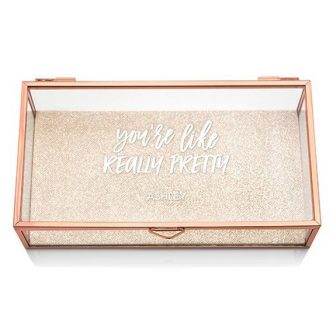 This lass jewelry box is personalized with the name of whoever is like, really pretty
She Doesn't Even Go Here Mug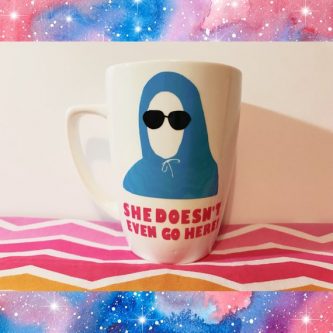 Bake a cake full of rainbows and drink your coffee out of this mug
Message in a Bottle Charm Necklace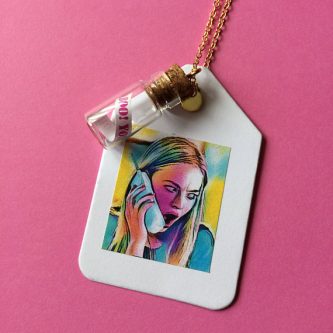 Boo you wh@re, why don't you have this necklace already?
Cross Stitch Quote Bookmark Kit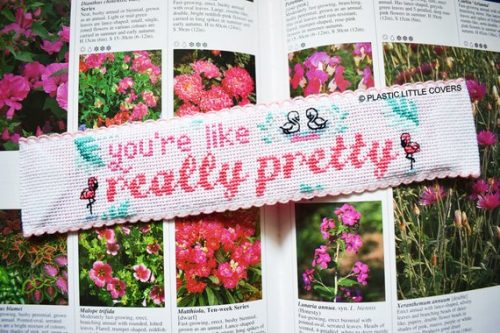 You're like, really pretty, and so is this DIY
You Can't Sit With Us Keychain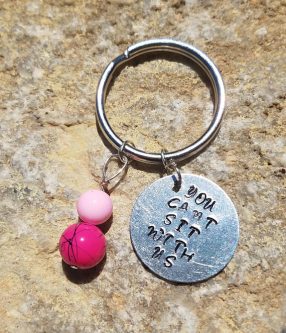 If you don't have this pink keychain on Wednesdays, you can't sit with us
Mean Girls the Musical Buttons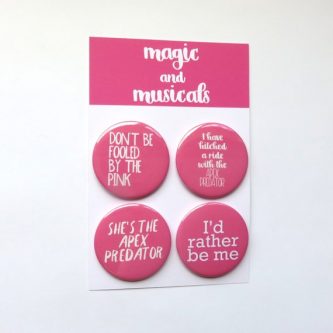 These buttons showcase quotes from the new Mean Girls musical and belong on your groolest jean jacket
Cady Heron Looks Poster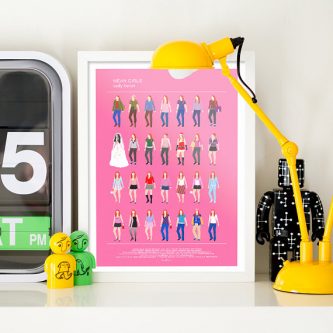 This poster features every outfit that Cady wears in the movie in a neat minimalist pattern
I'm a Cool Baby Onsie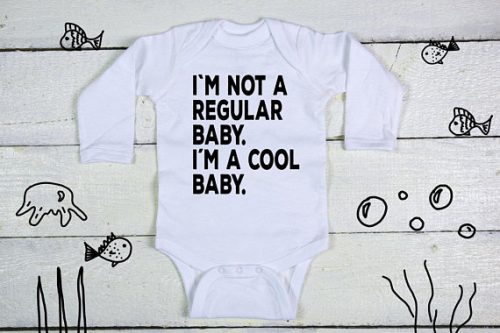 Babies can be cool Mean Girls fans too!
Why Are You So Obsessed With Me?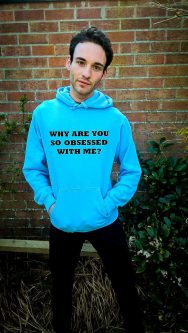 And I was like, "Why aren't you so obsessed with this sweater yet?"
Damien Mean Girls Earrings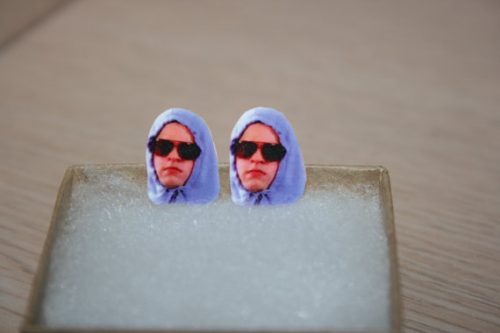 These studs feature Damien's classic incognito look
You Go Glen Coco Pin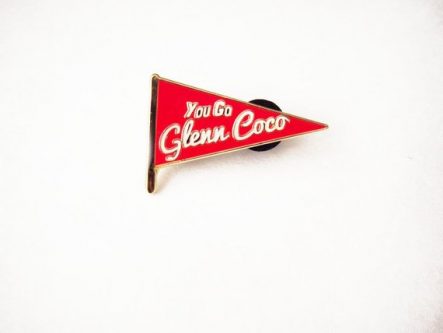 Be more like Glen Coco and get this pin y'all