Disclosure of Material Connection: Some of the links in this post may be "affiliate links." This means if you click on the link and purchase an item, I will receive an affiliate commission. Disclosure in accordance with the Federal Trade Commission's 16 CFR, Part 255. This site is a participant in the Amazon Services LLC Associates Program, an affiliate advertising program designed to provide a means for sites to earn advertising fees by advertising and linking to Amazon.
Do you know someone who's obsessed with the Hercules Disney movie? Then these Disney's Hercules gift ideas are going to rock their world!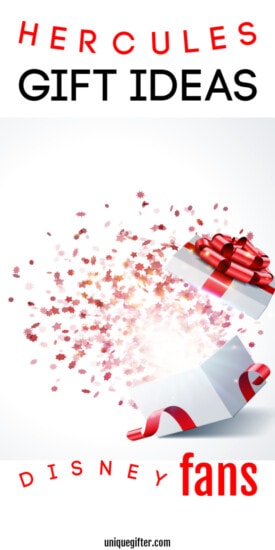 20 Disney's Hercules Gift Ideas
It's hard to believe this iconic film came out over 20 years ago! These gift ideas are a mix of vintage finds and new items that help celebrate this franchise that's popular with a new generation and millennials alike.
Go the Distance Bracelet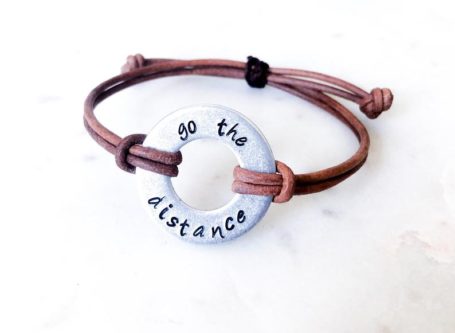 This is one of the main songs/themes from the movie Hercules. It's a great gift idea for those training for a marathon or just someone who needs some inspiration in their lives.
Hades T-Shirt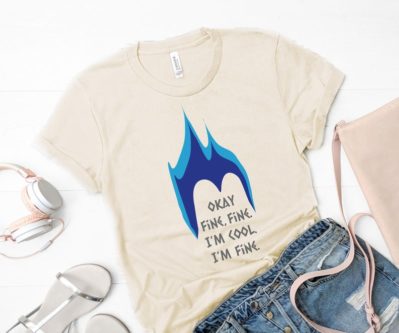 Hades is one of the most loveable Disney villains. This funny t-shirt has his signature flame hair and one of his famous temper-tantrum quotes.
Hercules Medallion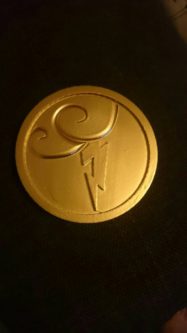 Straight from the movie, this replica of Hercules' medallion is perfect for a cosplay or just to delight a Disney's Hercules fan.
Custom Minnie Ears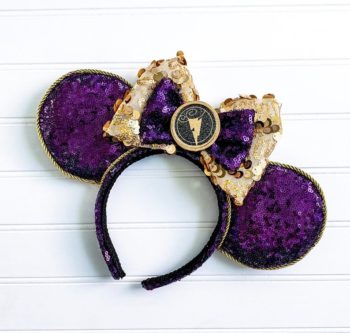 If you didn't already know, Minnie ears are all the rage for Disney fans. They don't officially offer a Hercules design yet, but that doesn't mean you can't pick up a custom pair for a Hercules gift idea.
Damsel In Destress T-Shirt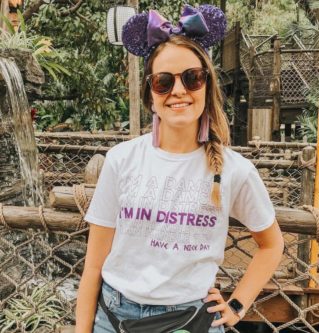 Perfect to match the ears, or on its own, this t-shirt has Meg's introductory quote. Perfect for girls who are also handling things just fine.
Hercules on BluRay
Buy Now
If they don't already own this, make a Disney's Hercules fan really happy by gifting the movie on BluRay so they can enjoy it again and again.
Hercules Game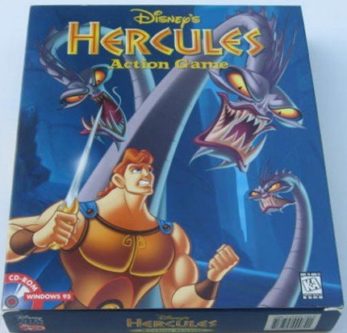 A fun vintage relic from the 90s! Gift them a copy of the Hercules game, and they can relive their childhood (or have the game they never could then).
Herculade Drink Cups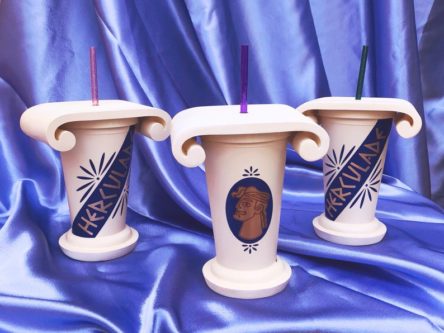 Another one that's a replica straight from the film! These functional drink cups are amazing gift ideas for die-hard Hercules fans.
Hercules POP! Figure
Buy Now
Funko POP! Has all kinds of licensed figures up for grabs, including this adorable little Hercules that can add some fun to any desk or home.
I Can Go The Distance T-Shirt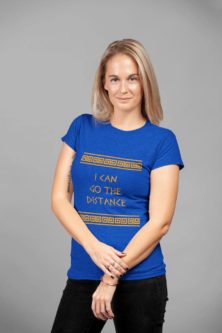 Another great inspirational product that also doubles as a Hercules gift idea. This "I can go the distance" t-shirt would make a great workout accessory.
Vintage Hercules Plates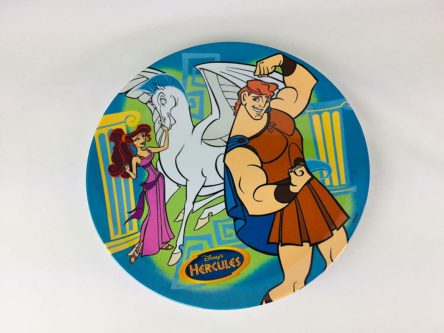 Although it pains me to call things from the 90s "vintage," these plates sure fit the bill for excellent vintage finds.
Hercules Vinyl Record Clock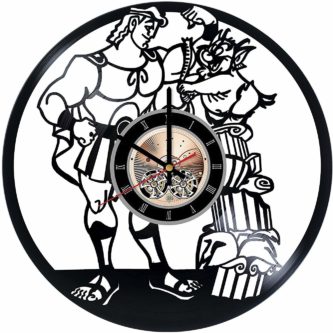 This clock is incredible! It's made with a vinyl record and makes the perfect gift for any Hercules fan.
Vintage Style Hercules Sweatshirt
Buy Now
This graphic sweatshirt is new, but it's made with that vintage 90s style you would have seen on all the Hercules merch.
Hercules Phone Case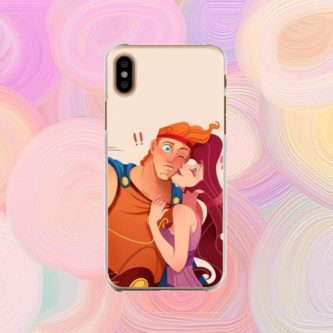 If you're looking for Hercules gift ideas for a fan, then this phone case is a super cute gift idea. You can get it to fit their phone or be a hero and put a new iPhone inside.
Tsum Tsum Planner Stickers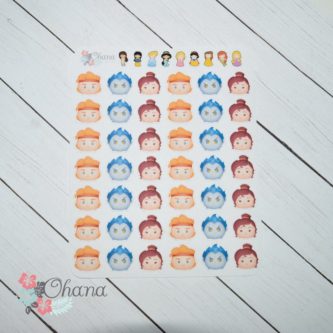 If they're a planner fanatic and also a Hercules and Disney fan, these stickers cover all the bases. Based on the super cute Tsum Tsum line, they have all their favorite Hercules characters ready to decorate the pages of planners and notebooks.
Hercules Watercolor Poster
This adorable watercolor print would look fantastic in any room. It has such bright and cheery colors too.
Vintage Storage Case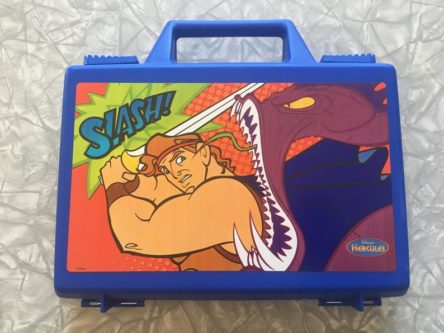 Another relic from the 90s, this suitcase storage case is perfect for putting all your Hercules related accessories (or anything you want) inside.
Greek Pottery Vase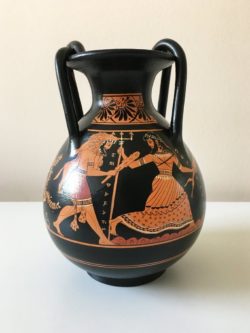 Although not directly from the movie, this style is used a lot throughout Disney's Hercules, and fans are sure to love it as a gift idea.
Stuffed Pegasus Doll
Buy Now
Pegasus is the adorable companion to Hercules that will eventually grow up and help him on his journey. But for now, he's an adorable baby, just like when you first see him in the movie.
Is My Hair Out? Candle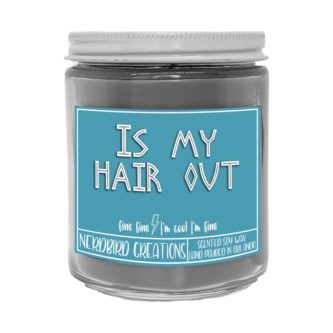 One of Hades' funniest moments, this candle is a great Hercules reference to give as a gift for adults. It would also make a wonderful housewarming gift!
Hopefully, these Disney's Hercules gift ideas will help you go the distance with your gift-giving and eventually lead to you being welcomed right where you belong, wherever that is.