Disclosure of Material Connection: Some of the links in this post may be "affiliate links." This means if you click on the link and purchase an item, I will receive an affiliate commission. Disclosure in accordance with the Federal Trade Commission's 16 CFR, Part 255. This site is a participant in the Amazon Services LLC Associates Program, an affiliate advertising program designed to provide a means for sites to earn advertising fees by advertising and linking to Amazon.
I love me a good conspiracy and I have seen more episodes of Ancient Aliens than I care to admit. Whether they actually believe in these things or they just do it for fun, these gifts are perfect for anyone who loves conspiracies or aliens.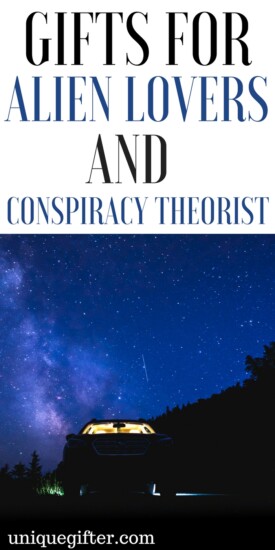 Gift Ideas for Alien Lovers & Conspiracy Theorists
Ancient Aliens Box Set
The holy grail of quality conspiracy TV, Ancient Aliens is responsible for some of the greatest memes, but also compelling conspiracy theories, of modern times.
Flat Earth Shirt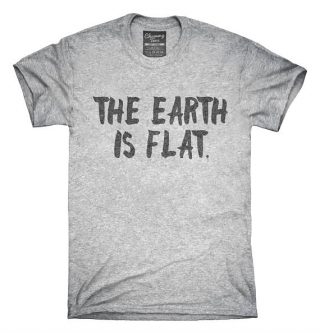 Let it be known and don't let anyone tell you otherwise: The Earth is flat.
Conspiracy Stickers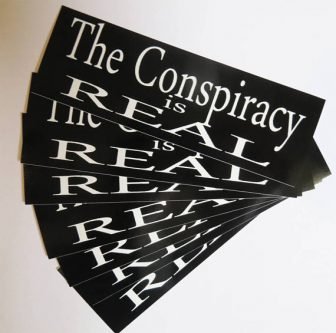 Plaster the town, or at least everything you own, with these conspiracy is real stickers. They have to know, man.
Illuminati Hat
The organization that controls the world proudly depicted on a fashionable snapback baseball cap.
HOAX Book
All the deception, forgeries, and fake propaganda sold to the public over the past 5000 years. What's cool about this book is it's written chronologically.
Conspiracy Theory Game
I unironically want to add this game to my board game collection. Test your knowledge of conspiracies and their cover-ups!
Latin T-Shirt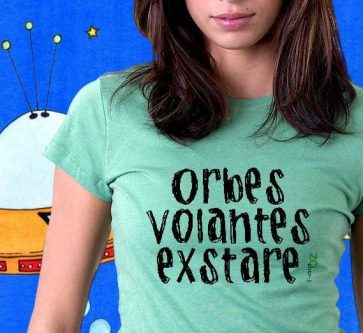 Not only is it cooler because it's written in Latin, but it says "flying saucers are real".
Conspiracy Theorist Mug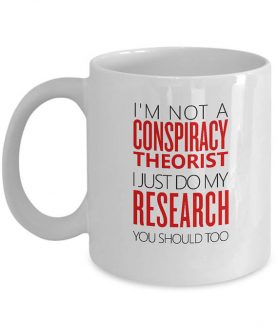 This mug is really the perfect gift for anyone you think is a conspiracy theorist because you know that they don't think they are; they think they're right.
Ancient Aliens Coloring Book
Fill in those perfectly cut details on the monuments formed by ancient aliens with this conspiracy-themed adult coloring book.
Alien World Order Book
Did you know that the world is being run by reptilian aliens who are trying to exploit and control Earth's population? This book explains it all.
Reptilian Shirt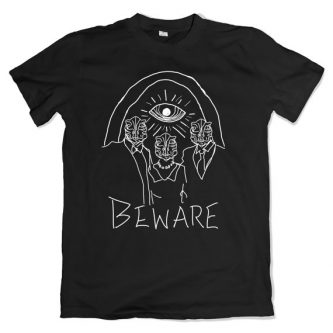 Some people also believe that those reptilian aliens have created reptile/human hybrids that run for public offices.
Aliens Artwork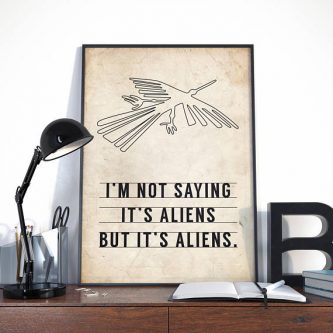 Another nod to Ancient Aliens, this art print shows a carefully etched out symbol that would have been impossible for the people of the time to do with their tools and answers how it came to be.
The 66 Laws of the Illuminati
As you're no doubt aware, the Illuminati's organizational beliefs have been a close guarded secret. Up until now.
I Want to Believe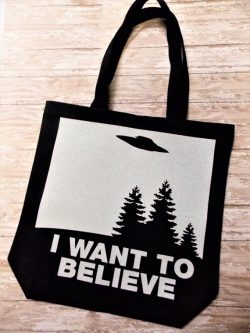 For the lover all off things alien related, this tote bag is a wonderful, and practical, gift idea.
Conspiracy Theories Book
All your favourite conspiracy theories packed into one book. Give this as a gift and maybe they'll discover something new.
Lack of Evidence Button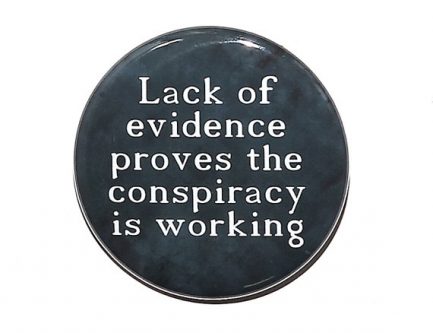 Why isn't there substantial evidence proving their conspiracy theory? A good cover up.
Get in, Loser Shirt
Not everyone is super serious about their love for aliens.
Alien Coin
A reproduction of the coin that's proof aliens once lived among humans.
Conspiracy Theory Prints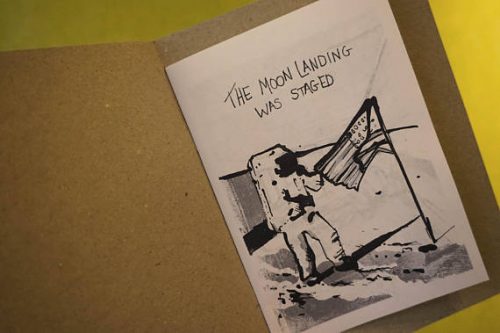 This collection of top conspiracy inspired art print inside a little dossier.
Map of the World
The Earth is flat and this map clearly depicts what it should look like, not what they've mistakenly imagined it as.
Stay woke.