Disclosure of Material Connection: Some of the links in this post may be "affiliate links." This means if you click on the link and purchase an item, I will receive an affiliate commission. Disclosure in accordance with the Federal Trade Commission's 16 CFR, Part 255. This site is a participant in the Amazon Services LLC Associates Program, an affiliate advertising program designed to provide a means for sites to earn advertising fees by advertising and linking to Amazon.
The Twilight saga captivated the minds of readers from all walks of life and moved to the silver screen to become one of the most recognizable properties. This gift guide celebrates some of the most unique picks from across the internet to help you find just the right present for your Twilight loving friend or family member!

Gifts for Twilight Fans
Bella and Edward Custom POP Figures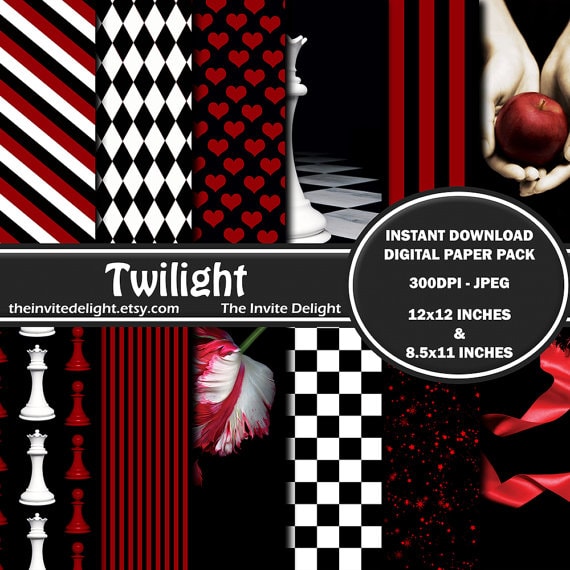 These vinyl POP figurines have been customized by hand with glitter to make some truly rare finds! Delivered as a set, these are sure to light up any Twilight fan's life because as everyone knows, vampires sparkle!
Twilight Saga Pins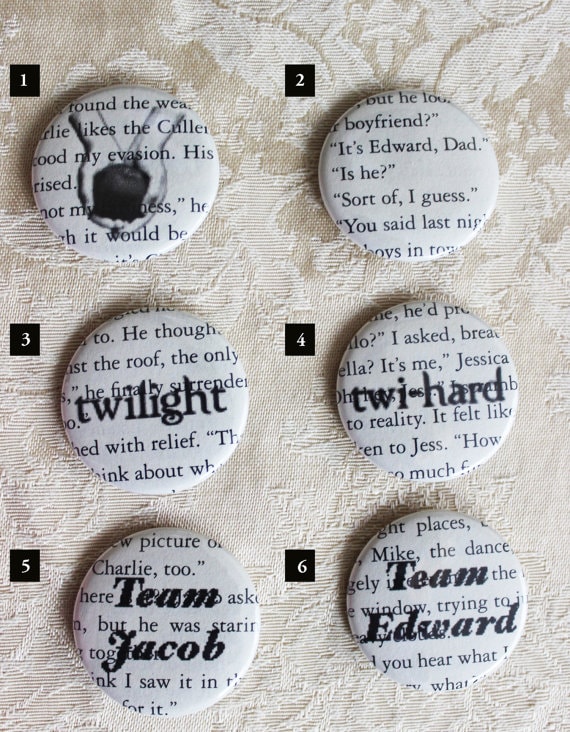 Pins make great gifts due to their collectable and unique nature. This set of 4 pins are made using pages from the Twilight saga itself making them a one-of-a-kind find that any Twilight fan is sure to appreciate!
Twilight Themed Scented Candles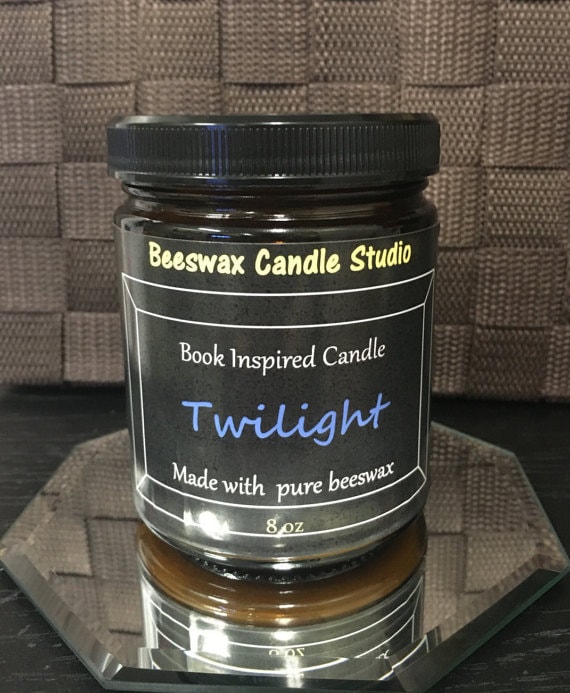 Everyone loves scented candles, and that doesn't stop with the much loved Twilight franchise. This set of two candles, Edward's Bedroom and Bella's Lullaby come in gorgeous colored candle wax and unique handmade jars.
Twilight Unisex T-Shirt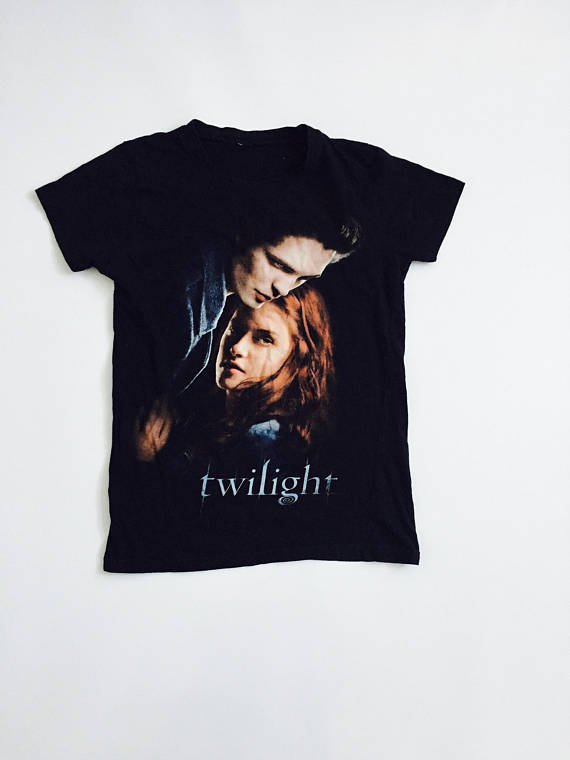 This stylish unisex crew-neck shirt comes with black sleeves and collar with the Twilight logo over a wooded forest makes for a great and easy gift for any fan of the franchise.
Twilight Cake Pops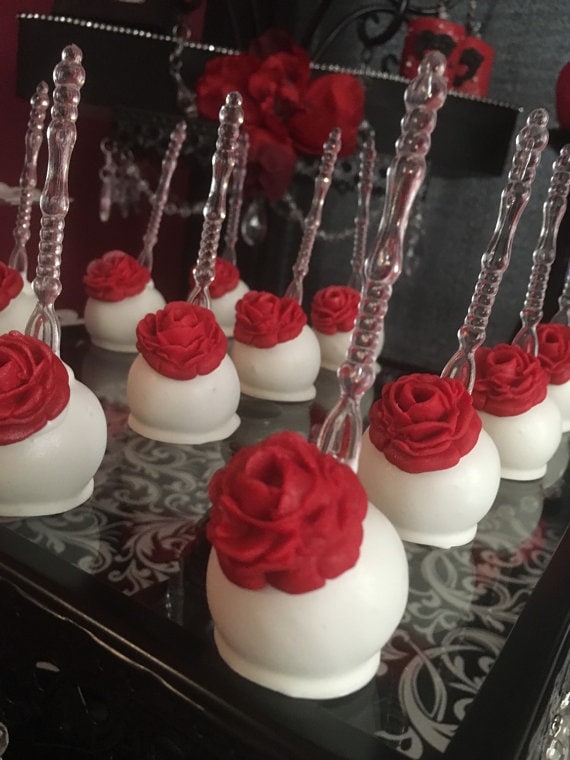 Everyone loves a sweet treat, these expertly crafted Twilight cake pops feature the iconic rose known throughout the series. Order some of these handmade confections for a memorable gift.
Personalized Twilight Mug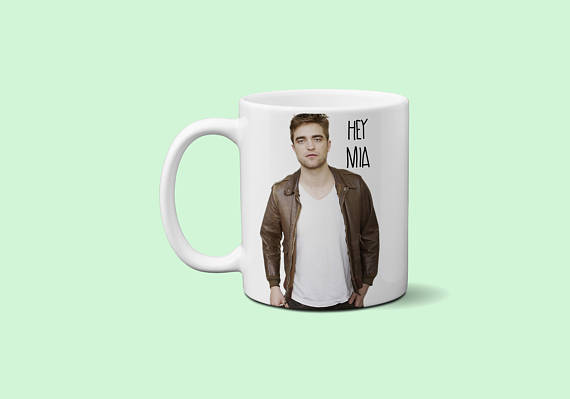 This mug features the image of Robert Pattinson greeting your favorite Twilight fan by their first name! Personalized gifts like this are a great way to get to someone's heart. (Don't worry, we won't judge you for grabbing an extra one for yourself!)
Handmade Twilight Saga Art Piece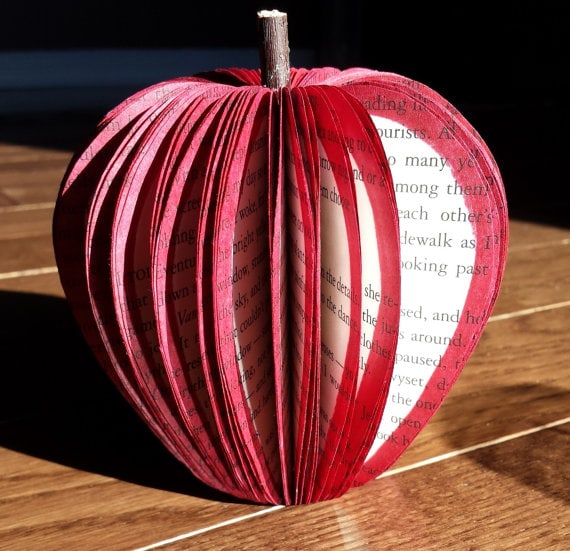 This handmade paper apple is made from pages of the Twilight saga books, it's a truly unique find that would be a treasured gift for any Twilight fan!
Twilight Locket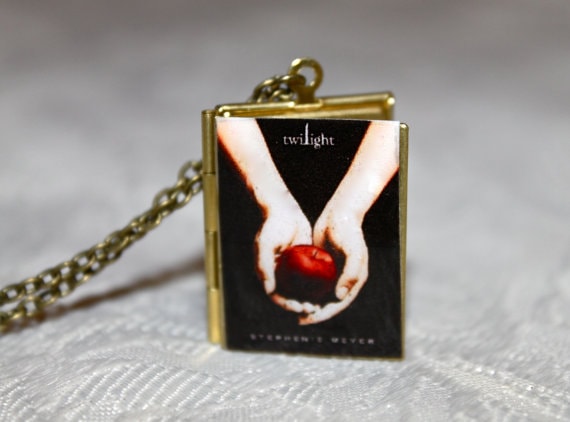 This unique handmade brass locket features a miniature image of Stephenie Meyer's famous entry into her famous series.
Twilight Saga Socks
This set of 3 Twilight print socks take their inspiration from the Eclipse book. They're sure to appeal to that one Twilight lover in your life with their variety of prints.
Twilight Board Game
Take game night to a new level with this Twilight themed board game! The game features Twilight characters and facts that are sure to appeal to your Twilight loving friends and family members.
Twilight Lunch Box
This stylish lunchbox is designed with the twilight fan in mind, featuring the main characters and saga logo. Pick one up for your Twilight loving friend as a great collectable or display piece.
Twilight Wallet
This wallet features the well-known Twilight script set against the title of one of Meyer's most well known books, New Moon. In an easy to match black fabric this wallet is a no-brainer for Twilight fans.
Twilight Quotes Mug
Twilight is a series that's rich with memorable and well-loved quotes. This mug features a variety of quotes in a Twilight themed script.
Replica Bella's Ring
This piece is a replica of Bella's engagement ring from the Twilight series. This stainless alloy replica ring is the ideal gift for any Twilight fan. To wear or display it makes for an excellent collector's piece.
Twilight Fan's Gift Package
Twilight fans rejoice! This gift package includes everything from collectable pins to keychains and other great novelties. No fan should be without some great accessories to celebrate their favorite book and film series!
Edward Bracelet
This bracelet let's everyone know who's team your favorite Twilight fan is on! Rooting for team Edward this piece features charms and designs which will appeal to almost any Twilight fan. (Providing they're on #TeamEdward!)
Twilight Jigsaw Puzzle
This Jigsaw puzzle features a picture of the main cast and comes in a 1000 piece set. Once complete it could make a great display piece, but will nonetheless serve as a highly treasured gift for any Twilight fan.
Premium Printed Paper
This set of premium craft paper is Twilight themed with sheet that sparkle! Give your Twilight fan the gift of inspiration with this set of arts and crafts paper perfect for scrapbooking and other projects!
Twilight Charm Necklace
This 'broken heart' necklace features two heart pieces that connect to form a gorgeous quote from the Twilight franchise. Make your Twilight loving friend or family member gasp in awe with this gorgeous piece.
Twilight Bella's Jewelry Set
This jewelry set is a replica of Bella's accessories from the 'New Moon' film. This sets it apart from most accessories, as it gives any Twilight fan something truly special to treasure.
Hopefully you've found the perfect gift to make your favorite Twilight fan's eyes sparkle with joy! Happy gift giving, make sure you know if they're #TeamEdward or #TeamJacob!