Just because baby is too little to make macaroni necklaces and sweet homemade cards for grandma that doesn't mean that you still can't give grandma a gift. These ideas are perfect choices for Mother's day gift ideas for a grandma from your sweet baby.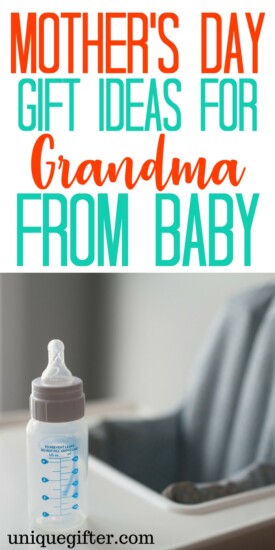 Grandma Gift Ideas for Mother's Day From a Baby
These sentimental and thoughtful gifts are the perfect way to celebrate Mother's Day with a new baby in the family. All the better if you're shopping for a woman who is celebrating her first Mother's Day as a grandma!
The only thing better than these Mother's Day gift ideas for Grandma are smiles from your baby!