My mom is crafty (in more ways than one) and you'd think that would make Mother's Day shopping a little bit easier… But it doesn't. Here's some Mother's Day gifts for the crafty, hard to shop for moms in your life – that she can actually use.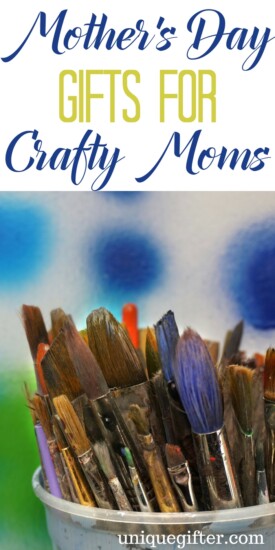 Creative Mother's Day Gifts for Moms Who Love Crafting
These crafting themed gifts are the perfect way to spoil your crafty mom this Mother's Day. There's a bit of everything – some fun ideas, practical options, and even a some funny gift ideas. If knitting is her thing, you may also like these Mother's Day Gifts for Knitters too.
If these Mother's Day gifts for crafty moms aren't enough you can also include a gift card to mom's favorite craft store if you really want to win Mother's Day favour.