If your aunt has been there for you thick and thin, and is a mother herself, it is only natural to get her a gift for Mother's Day as well. Sometimes our aunts are like a second mother or step up to take on the roll of a mother in our lives, and then they definitely deserve a special gift this holiday. There are so many awesome things to choose from, and there are only some of them listed here!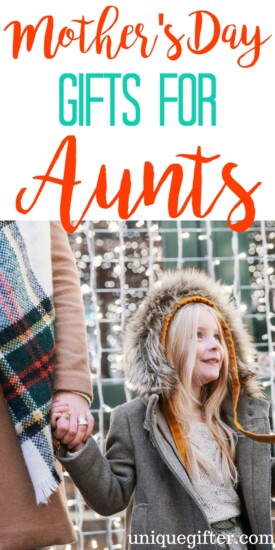 Mother's Day Gift Ideas to Spoil Your Aunt or Sister
These thoughtful gifts are a great way to spoil your aunt this Mother's Day – whether you go with something funny or thoughtful, she'll love that she wasn't left out. After all, she's like a second mother to you!
Spoiling your aunt for Mother's Day will make it even more special for both of you. You will make her happy and you will find joy in making her happy.