Disclosure of Material Connection: Some of the links in this post may be "affiliate links." This means if you click on the link and purchase an item, I will receive an affiliate commission. Disclosure in accordance with the Federal Trade Commission's 16 CFR, Part 255. This site is a participant in the Amazon Services LLC Associates Program, an affiliate advertising program designed to provide a means for sites to earn advertising fees by advertising and linking to Amazon.
Have you ever seen a picture of a Pandora charm bracelet before? Sometimes, they can look like a regular piece of jewelry, with a few different colours and styles of beads on them. Other times, they are completely unique and reflective of the experiences and history of the owner. One of the ones I love the most is Sarah's, which you can read about over at Life Comma Etc. She has a pandora bracelet with a single, meaningful charm and I think it's beautiful in its simplicity and meaning.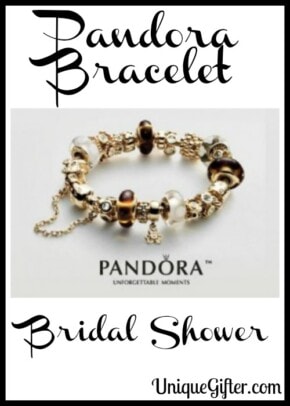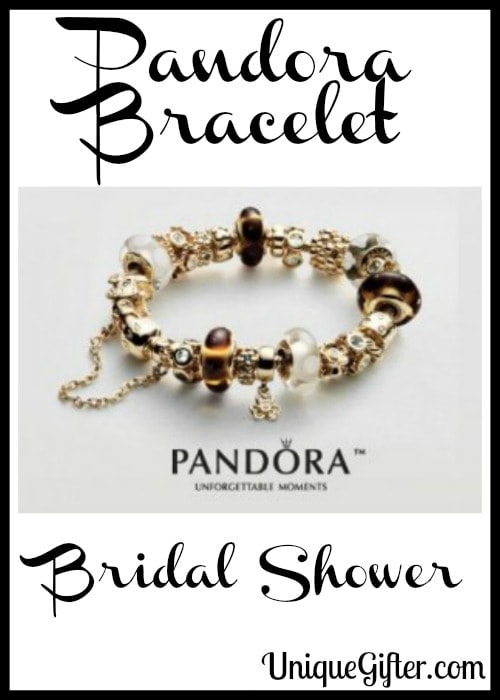 "Okay, that's nice, I thought this was about a bridal shower gift idea?!" you say. Why yes, yes it is.
Have you ever had a good friend who is about to get married and relocate to the ends of the earth? For example, moving to New Zealand from Florida? Have you seen international baggage restrictions these days? If you do not have a company paying for your move for you, you can end up very out of pocket, very quickly. So your BFF is about to get married and you want to give her something memorable, long lasting and maybe even valuable, but she has less than zero places to put it, so the full set of china is out. Maybe you want to spring for a diamond, but your friend probably recently got one of those and they're generally quite expensive.
How about you and those dear to her throw a Charm Bracelet Bridal Shower? It's perfect for the bride who has everything or truly wants nothing (except for cash!).
Pandora Bracelets seem to be all the rage, and as I've mentioned, they're completely customizable. There is also a big range of prices available, so guests are not forced into spending $50 or $100 per person. You can pick out a bracelet base
from a variety, including pure metals for people who are allergic.
Then, invite everyone to bring a charm. They can go into groups to give the charms as gifts, too. To make the charm bracelet bridal shower as memorable as possible, give everyone a recipe card (or several!) and have them write out the reason that they selected that particular charm. There are likely some amazing stories to share (or maybe even some that aren't safe for sharing!). It is very similar to the Stock the Pantry bridal shower idea.
Here are some charms that I think are neat: (If you click on them, you can see them on Amazon.)
I would like to thank my sister in law's sister for telling me about the charm bracelet bridal shower that she went to, which lead me to this idea!
Do you have a charm bracelet? What's your favourite charm?