Disclosure of Material Connection: Some of the links in this post may be "affiliate links." This means if you click on the link and purchase an item, I will receive an affiliate commission. Disclosure in accordance with the Federal Trade Commission's 16 CFR, Part 255. This site is a participant in the Amazon Services LLC Associates Program, an affiliate advertising program designed to provide a means for sites to earn advertising fees by advertising and linking to Amazon.
Of course all of these items that you shouldn't put in gift baskets come with the caveat that some people do in fact need these things. That said, many times, people already have a lot of these things on hand. In fact, people usually have nicer versions of these things already, too.
So What Shouldn't I Put in My Gift Baskets?
When going to give a gift basket, think to yourself, "would I want to have this thing?"
Also ask yourself, "would this person want to have this thing?" The needs of a fresh university graduate are a lot different than the needs of a 40-something minimalist!
Need more ideas? You might like these First Year Anniversary Gift Ideas too.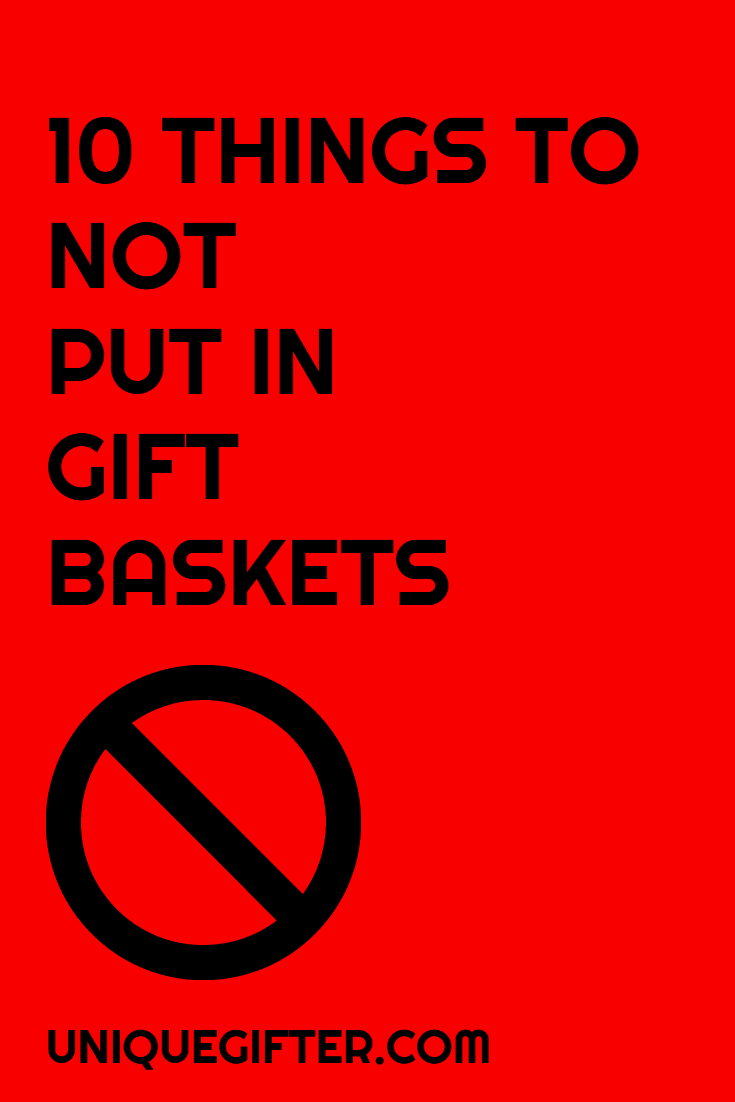 And now, on to the list:
Ten Things to NOT Put in your Gift Baskets
1 – Plastic Measuring Scoop Sets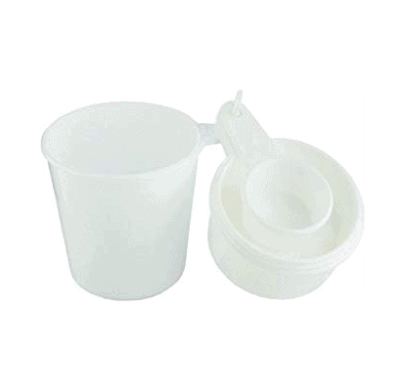 Unless they are good ones that would be considered an upgrade, most people have a set already.
Here are some good quality versions to check out, instead: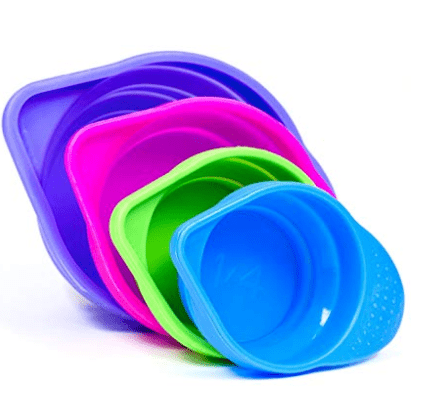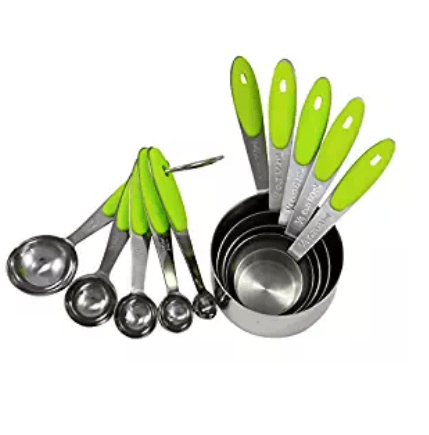 2 – Cheap Bowls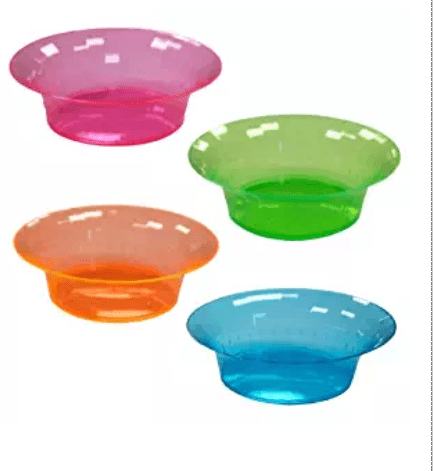 The same as above. Bowls are large. Does the person have a place to store this? Will it be a welcome addition to their home?
3 – Body Wash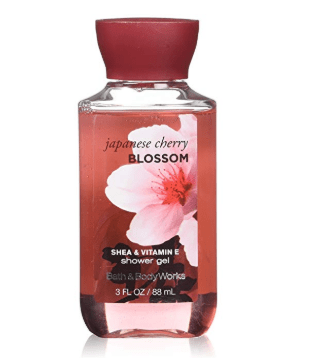 Lots of ladies are "awash" in body wash already. Ditto for lotion. Many people already have their favourites, have sensitive skin, or are particular about which scents they like to have.
Skip this item.
4 – Baking Pans

Are they likely to already have this type of pan? Are you planning to give just one of these pans? Muffin tins that don't stack drive me nuts. Shaped ones, like perhaps a Thomas the Tank Cake Pan
, however, are different!
5 – 800 Spatulas or Wooden Spoons

A new spoon or a new heat resistant spatula is nice. Ten more for your drawer is too many!
6 – Ice Cream Scoops & Pizza Cutters

Again, most people already have these items. If you are going to give one, make sure it is a very good quality one that represents an upgrade, not something that needs to finds its way to the thrift store quickly.
7 – Single Mugs or Glasses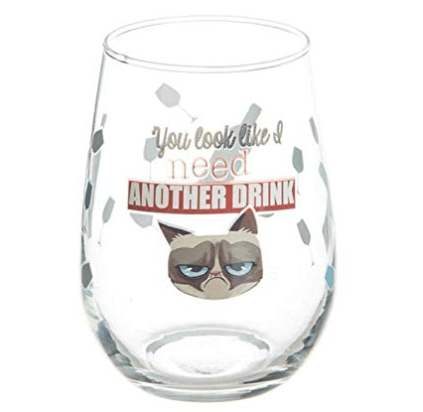 Unless the person has a wide variety of coffee mugs, many people prefer their matching sets. Single wine glasses? Awesome when you're a student, after that, not unless you're Jules Cobb. That being said, you could take a different approach. Consider a more practical gift like this Giant Wine Bottle Wine Glass which is perfect for a party of one.
8 – Colander
Colanders, like bowls, take up a lot of space and you only need so many in the house. If you plan to use one, opt for a collapsing one
, to be an upgrade for the recipient.
9 – Summer Sausage & Non-Refridgerable Cheese

As per Kathleen, this one usually applies at a time where people are receiving lots of gift baskets, like the passing of a loved one. The contents of the multitude of gift baskets tend to all be the same!
10 – Loofah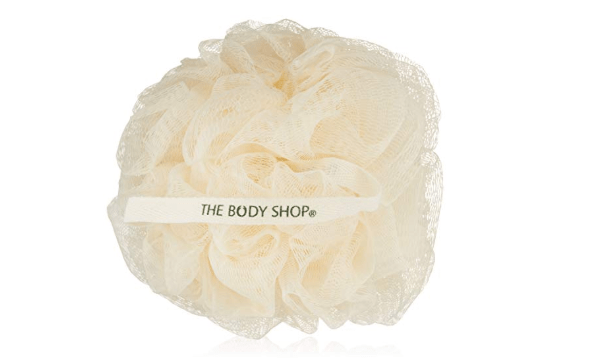 Like with the body wash, many people already have a collection, and a great number of people do not use a loofah at all.
What else do you recommend to NOT put in your gift baskets?