Disclosure of Material Connection: Some of the links in this post may be "affiliate links." This means if you click on the link and purchase an item, I will receive an affiliate commission. Disclosure in accordance with the Federal Trade Commission's 16 CFR, Part 255. This site is a participant in the Amazon Services LLC Associates Program, an affiliate advertising program designed to provide a means for sites to earn advertising fees by advertising and linking to Amazon.
[Photo – CC Attribution – Average Jane]
Are you in need of an affordable wedding gift idea?  Perhaps you happen to know a couple that you want to give a bit of an unusual wedding gift.  At the very least, I know that this is something Crystal from Budgeting in the Fun Stuff can get behind, she is an absolute lover of board games!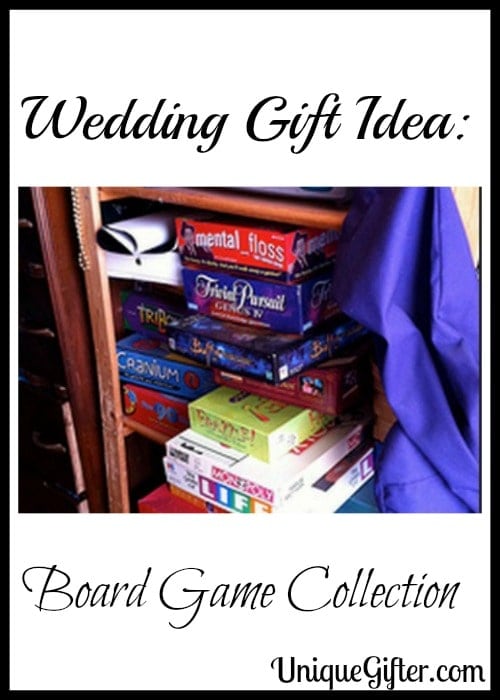 A week or so ago I was out for dinner at some friends' place and they introduced me to a new game, called Ticket to Ride, which I thoroughly enjoyed.  Couple that with fresh flavoured lattes using their new syrup collection and I couldn't believe that it was midnight all of a sudden!  (I had a white chocolate raspberry soy latte… delicious!)
When I was in university, a few friends started to get married.  Naturally, my financial resources were fairly limited, as were theirs!  While I didn't go to many weddings, I still bought a few people gifts.  My first gift of choice?  A two player game, so they could while away the time together.  Additionally, such games usually fell within my rather limited budget!
Perhaps you know your friends have several games already, or at the very least enjoy games.  Perhaps you know that they would love a special edition of Settlers of Catan?  Some people even put board games on their wedding registries now, so you could build a games-night themed gift basket around the selection.
Games-Night Gift  Basket Ideas
Board Game(s) (duh!)

Beverages – pop, fancy drinks, beer, or even stuff to make floats.
Snack foods – Select ones that aren't greasy, you don't want to have greasy fingers on the new board games!
Cute napkins
Side plates – from the registry, of course.
Fun Invitations – Pick these up at your local dollar store.
Cheesy Trophy – my (super competitive) spouse would absolutely love one.  Re-purposing one from a thrift store may be your best bet.
Gift Certificate for take out
Recipe cards for "foods on a stick" – this avoids the greasy-finger problem!
Themed decorations – Maybe there's a few hanging out at the party supply store or dollar store?
Okay, so you've put together a few of those things up there, to make a rockin birthday gift or wedding gift, but you need a central game.  Here are several that I enjoy:

(Disclaimer: I've never played 7 Wonders, I just heard it's good.)
(Okay – same disclaimer for this one… I just REALLY want to play it!)
(Wits and Wagers was a Christmas gift to us – it's awesome! Very inclusive, regardless of the group's background and knowledge.)

There's also all of the classics, like cribbage, chess, checkers, rumoli, monopoly, uno and more!
PS – I have never understood Apples to Apples… I just don't get it.
What are your favourite board games?