Disclosure of Material Connection: Some of the links in this post may be "affiliate links." This means if you click on the link and purchase an item, I will receive an affiliate commission. Disclosure in accordance with the Federal Trade Commission's 16 CFR, Part 255. This site is a participant in the Amazon Services LLC Associates Program, an affiliate advertising program designed to provide a means for sites to earn advertising fees by advertising and linking to Amazon.
When you need the perfect gift for your favorite snowbird RVers, it can be difficult to find something that is either portable or easy to take along for the ride, forget finding something that can actually be useful. Yet there are many different gifts that you can get that could be one or the other!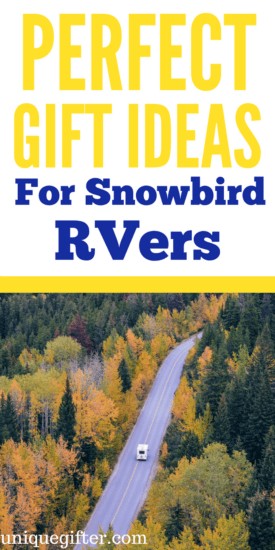 Wherever you start up north (Hi, Canadian here, who worked for a rental RV company in Alberta for a summer) or fly down south and get on the road, these are fantastic gift ideas.
Gift Ideas for Snowbird RVers
"Not all those who wander are lost" Compass Throw Pillow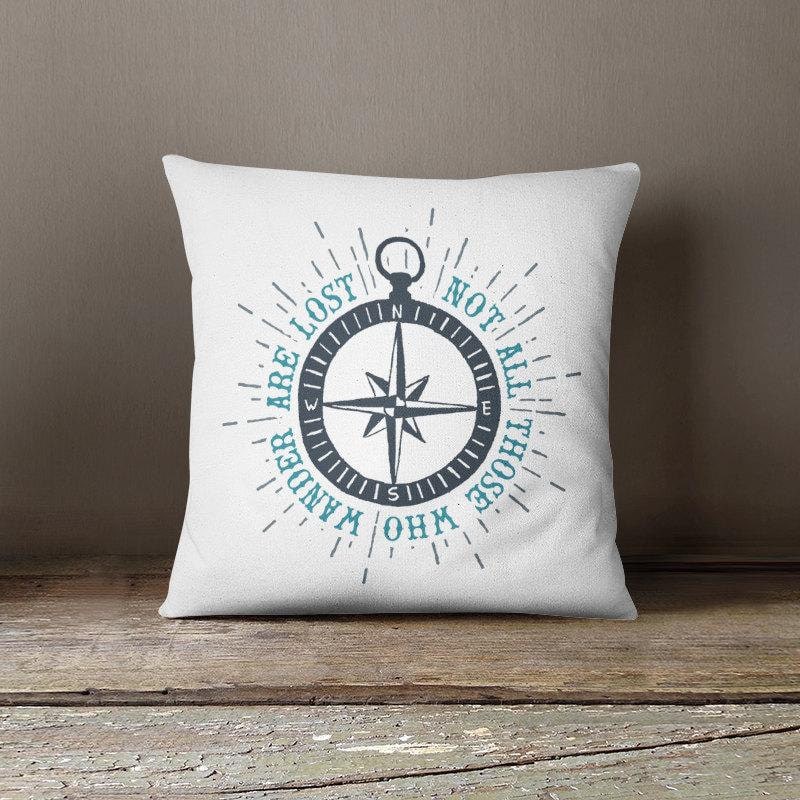 Your favorite snowbird RVers are not lost, they are just wandering around. Get them this throw pillow to decorate their RV with!
Aluratek 8-inch Digital Photo Frame
For easy traveling decor and carrying loved ones with them, this digital photo frame can hold multiple pictures so that they can feel cozy and homey even while they are away from home!
Camper Bangle with Initial Charm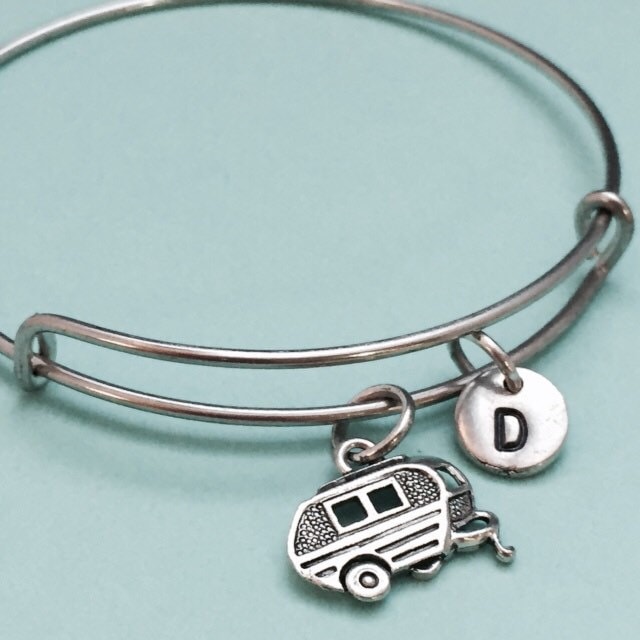 They will be proud to display this camper bangle on their wrist, but not only that you can personalize it with their initial to make it that much more special!
Fit Over Sunglasses
With all that time they will be spending on the road, they need sunglasses that fit over their regular glasses so they can see the road well and without sun obstructing their view.
"Retired and Ready to Roll" T-Shirt
Your favorite snowbird RVers are retired and ready to roll on the open road, to a warmer climate so that they don't have to deal with the winter snow and ice!
Chuck-O Tic Tac Toss Game
For those times they stop and need some activity, they can play this Chuck-O Tic Tac Toss game outside. It may be made for kids, but it can be fun for adults as well!
"Night out" Camper PJs
These cozy pajamas will be even more fun to wear and sleep in in an actual RV! Make sure to get two pairs so that both of them can wear them and get a good night's sleep!
Car Phone Mount
Mounting your phone so you can still focus on driving is important in an RV too, not just a car. This car phone mount will come in handy for those phone calls that need to be answered while on the road without requiring a much needed hand to hold the phone!
"Home is where we park it" Rustic Camper Magnet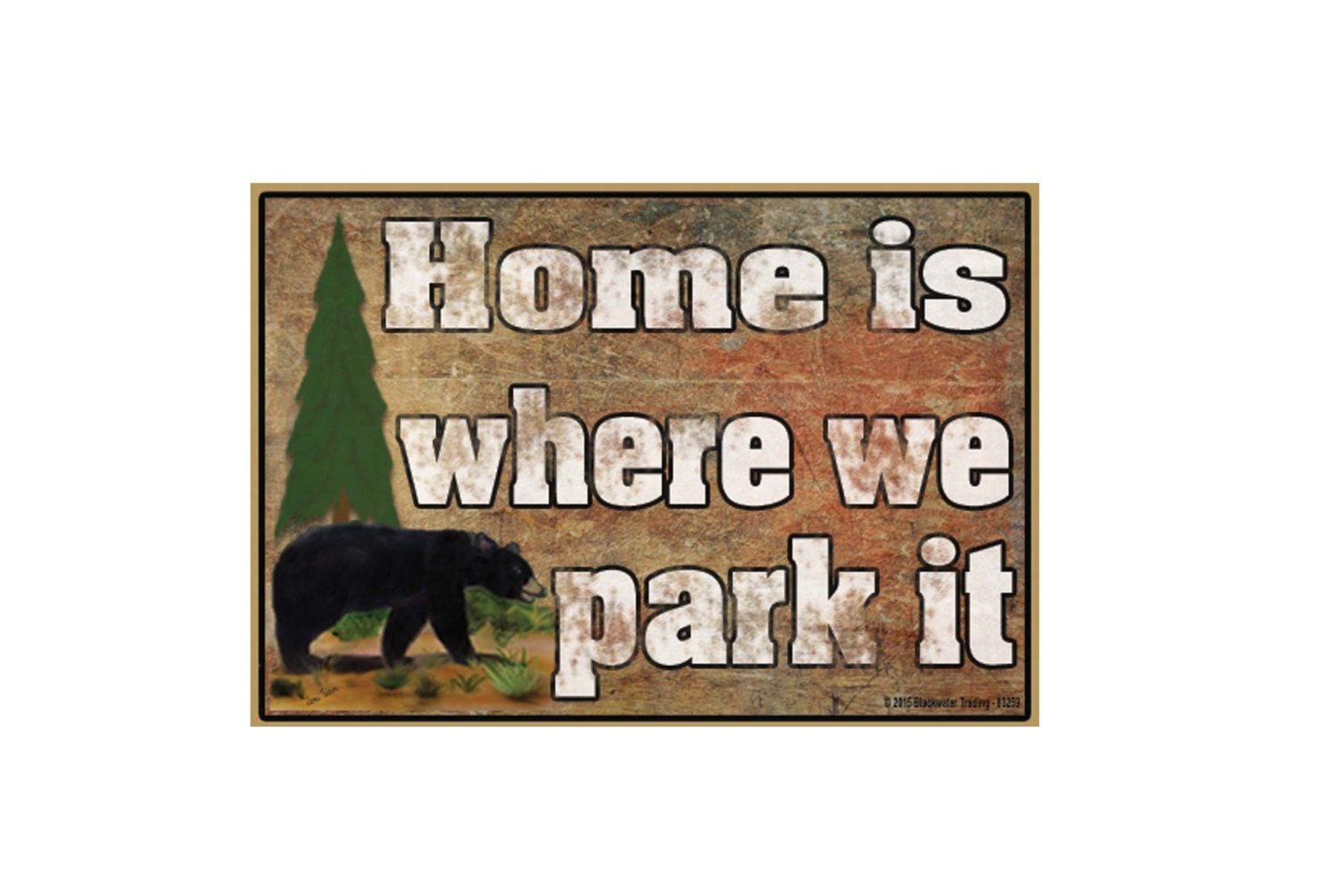 As a snowbird RVer, their home is now their RV, which means that home is where they park it while they are on the road. This rustic camper magnet can be placed on the fridge in their RV or anywhere else where it will stay put.
Card Table and Four Chairs
Sometimes they will want to sit outside and eat, and possibly even invite some friends they meet to eat with them, and this card table with four chairs is the perfect way to allow them to do so without taking up too much space.
Bar10der Ten-in-One Bartending Tool
For mixing up drinks when they are stopped for the night. It saves space but allows them to concoct all their favorite drinks just the way they like them.
Hiking Backpack
They might find some fun hikes along the way to their destination, or just as they travel the roads, and this hiking backpack will come in handy to carry waters, sunscreen, snacks, and much more as they go for those hikes!
Portable Folding Barbecue Grill
A grill to cook up food they brought along or fish they catch at a lake, is necessary. They can fold it up and store it easily, then take it out when they need it!
Portable Folding Outdoor Picnic Table
Another table idea, but this one is an even more perfect fit for their RV, a nice picnic table that can be folded up when not in use and stored easily in the RV.
Brita Filter Water Bottle
Water can vary in quality throughout the US, and from city to city, therefore this Brita filter water bottle will be handy to filter the water and keep it refreshing as they travel!
Jumbo Crossword Puzzle Books
Something to keep them busy when they're not driving, or at least for the passenger, are these jumbo crossword puzzle books that come in a package of two. It will keep their mind sharp and busy!
Rustic Old Fashioned Light Up Lantern
Lanterns and flashlights are necessary for the road, in case they get stranded for some reason or have a flat. This lantern is rustic and old fashioned which can add to the fun of using it for those occasions that aren't emergencies or for sitting outside at night.
Fullstar Food Storage Containers
These food storage containers will come in handy for cooking up batch meals and storing them in the RV fridge to eat later, which can save time and energy as they try to cover more road miles!
Car Charger with Dual Ports
Charging their phones is important for others to keep in touch with them as well as to keep them safe, which means that a car charger with two ports to charge both of their phones can come in especially handy to keep those batteries charged and usable!
Cross Woven Throw Blanket with Bright Colors
Staying warm, even where there isn't snow, is important. These bright colors will keep them both cheery and warm in their RV.
If your loved ones want to escape the snow to a warmer client, any one of these gifts will come in handy or make them smile!
If you are looking to dip their toes into the waters and try out the RV life, head to some sunshine and test it out with one of these campervan rentals in Los Angeles.