Disclosure of Material Connection: Some of the links in this post may be "affiliate links." This means if you click on the link and purchase an item, I will receive an affiliate commission. Disclosure in accordance with the Federal Trade Commission's 16 CFR, Part 255. This site is a participant in the Amazon Services LLC Associates Program, an affiliate advertising program designed to provide a means for sites to earn advertising fees by advertising and linking to Amazon.
So, you have a friend that is retiring from the electrician career, but what to get them for this momentous occasion? You want to give them a meaningful present, yet have no idea where to start. There are various choices such as thunder bolts, light bulbs, and more that represent electricity, and then there are many options with those gifts as well. So, try some of these gift ideas and see where they take you!

Electrician Retirement Gifts
"DANGER High Voltage" Throw Pillow Cover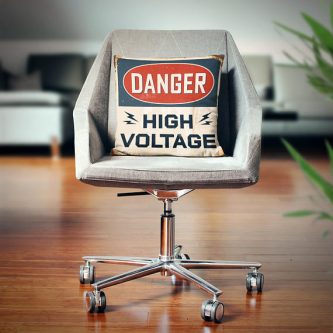 They have worked with high voltage wires for their whole career, so this throw pillow cover is a great choice to give them to place in their house to remind them of all the hard work they have done, and passion they had for that work.
Light Bulb Bracelet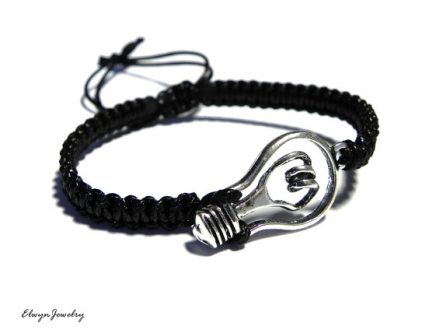 This men's bracelet with a light bulb on it would be a wonderful gift for your favorite electrician to wear to represent their lifelong passion while they enjoy their retirement.
"Can I get a Watt Watt" Light Bulb Coffee Mug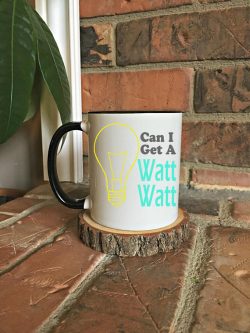 Super fun mug for your electrician friend who enjoys drinking coffee and has a sense of humor!
"Warning: This Electrician May Shock You" Tee Shirt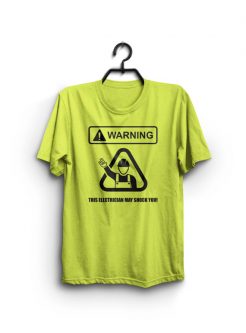 Electricians are shocking people, be sure to give this shirt to your favorite electrician so that other people can be warned and get a little chuckle out of it in their retirement!
Light Bulb Lapel Stick Pin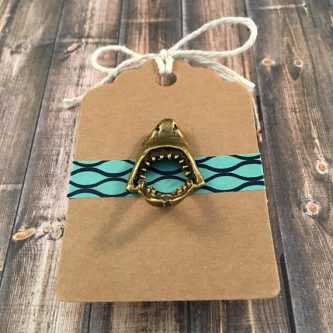 If they enjoy wearing lapel pins, this one is perfect for them! The light bulb is a great representation of what they had chosen to do in their career and looks neat too!
Hand Holding Lightning Bolt Decal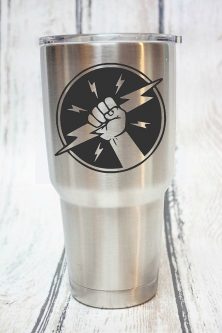 This hand holding a lightning bolt decal would be a wonderful addition to one of your favorite electrician's beloved yeti cups. They will enjoy drinking their coffee, tea, or other choice beverage even more with this decal to make it a more pleasant experience.
American Flag Lightning Bolt Shirt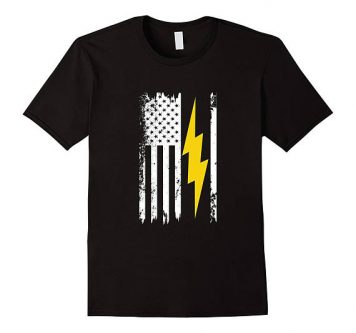 Is your favorite electrician patriotic? Then this shirt is such a nice gesture for their retirement gift, combining the American flag with a lightning bolt!
"You light up my life" Light Bulb Keychain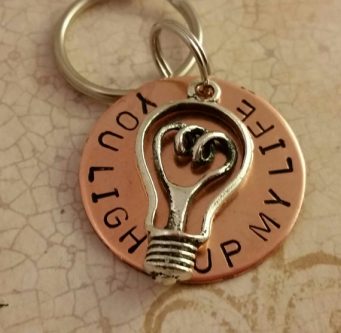 Your electrician friend gives light to your life, whether figuratively or literally, so make sure to show them with this "You light up my life" light bulb keychain as they retire!
Light Bulb Soap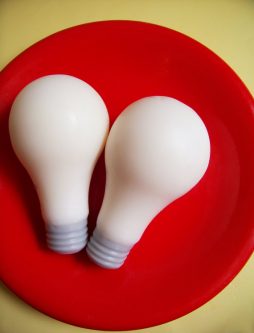 Moisturizing lemon-scented soaps shaped like light bulbs would make a super nice gift for your favorite retiring electrician.
Circuit Throw Pillow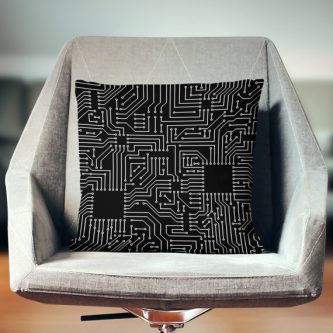 Get this circuit throw pillow to remind them of their passion and hard work, even when they're no longer working in the field.
"I work with strippers" Shirt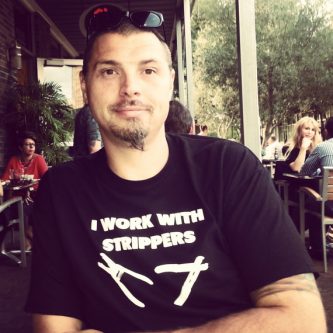 Hilarious with the double meaning, this "I work with strippers" shirt will be a great conversation starter for any retiring electrician.
Circuit Board Cuff Links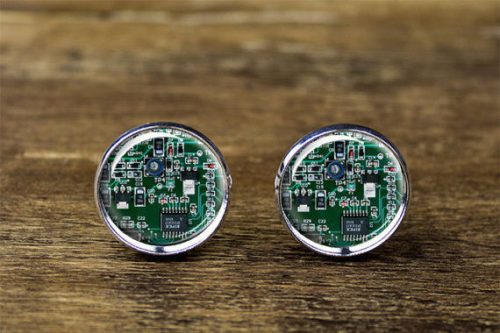 Unique cufflinks like these, with the circuit board on them, are great for your friend who is retiring from the electrician world. They can wear them with their suits to events in their retirement or wherever they feel like showing them off!
Electrical Outlet Coffee Mug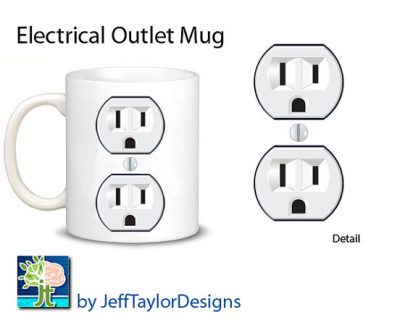 Simple, and pretty basic, but a nice gesture for your favorite electrician to drink their coffee from, this electrical outlet coffee mug will make a nice addition to their mug collection.
Circuit Board Pen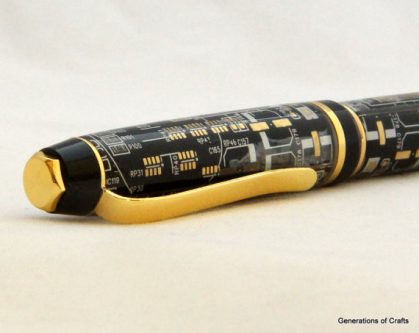 Everyone needs pens, and you can't beat one that has a circuit board print on it for an electrician who has worked with wires and circuit boards their whole career.
Lineman Climbing Electrical Poles Beer Mug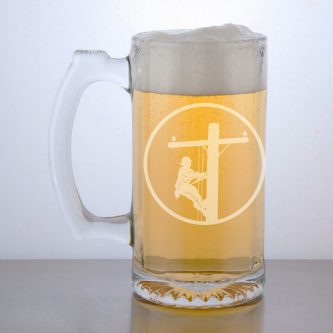 A perfect depiction of what your retiring electrician has done, this lineman climbing an electrical pole beer mug will also give him something to drink his beer in while he's enjoying his retirement.
"Warning to avoid injury, don't tell me how to do my job" Shirt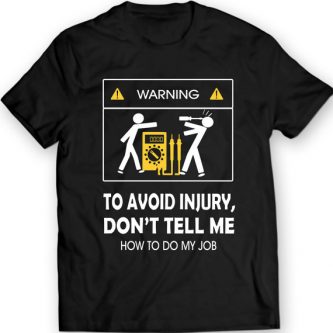 They were often told how to do their job by their customers and other people, so this shirt will be something they find funny and great to wear, to remind others to not tell them how to fix electrical issues and other tasks they decide to tackle.
Lineman Car Decal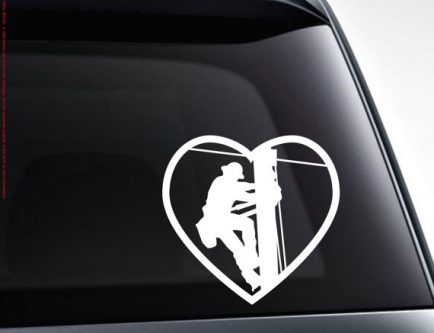 Help decorate your favorite electrician's car with this lineman car decal. They will be constantly reminded of the hard work they were able to do during their career each time they look at it.
Circuit Board Clipboard
If your retiring electrician writes a lot, or does other kind of work that requires a clipboard, they will certainly enjoy this circuit board clipboard to do so with as they enjoy their retirement at home.
"Mr. Fix It" Coffee Mug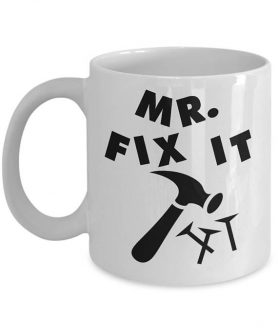 Since they spent their life fixing things for other people, they deserve this "Mr. Fix It" mug to sip their coffee from as they enjoy more leisure and relaxing mornings.
"This is what an awesome sparky looks like" Shirt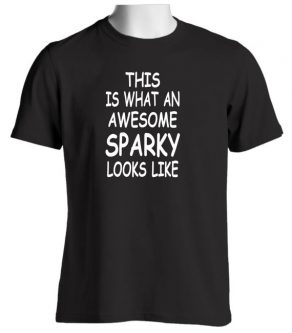 Your favorite electrician is certainly an "awesome sparky," so why not give them this fun shirt to show off that fact?
Retirement gifts can be hard to pick out for friends and family, but this is one less thing to worry about if you know an electrician who is retiring, since you have quite a few amazing gifts here to choose from!