If there is anyone in your life that is looking to retire to Florida, you might want to give them a retirement or going away gift! There are many options available that will be nice for their new life there and all they hope to accomplish. This is a big change and you surely want them to start on the right foot, while having fun there as well! Here are some lovely gift ideas for Florida retirees that will help you get started: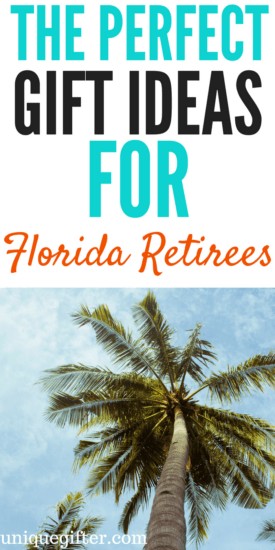 The Perfect Gifts For Retirees Living in Florida
Maybe if you give them one of these gifts they'll invite you to come visit this winter! If they don't, though, these are still thoughtful gifts for all the folks in your life who call Florida home in their retirement.
Retiring to Florida is a fun adventure, and you want to set them up for more fun and success than they ever dreamed possible, so be sure to give them one of these gift ideas for Florida retirees before they go!
If you need Christmas presents for your Snowbird Grandparents, we've also got you covered.