Disclosure of Material Connection: Some of the links in this post may be "affiliate links." This means if you click on the link and purchase an item, I will receive an affiliate commission. Disclosure in accordance with the Federal Trade Commission's 16 CFR, Part 255. This site is a participant in the Amazon Services LLC Associates Program, an affiliate advertising program designed to provide a means for sites to earn advertising fees by advertising and linking to Amazon.
Weddings bring so many people together. You have the parents of the bride and groom, bridesmaids, groomsmen, ring bearer, flower girl, and more in the wedding party. It is a hectic time in your lives, but at the same time, that extra little gift for those taking part in the wedding can mean so much! Make him feel extra special with one of these epically cool gifts pictured below.

Epic Ring Bearer Gift Ideas
"Ring security" Sunglasses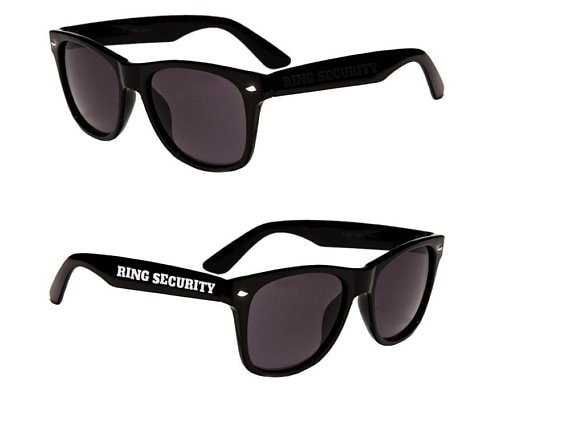 The most adorable ring bearer needs "ring security" sunglasses for sure!
Personalized Train Bank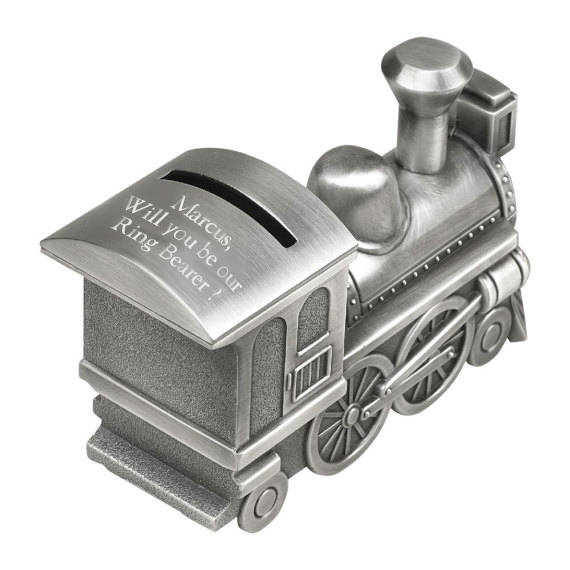 This personalized train bank may just help him save for college someday.
"I dig being a ring bearer" Bulldozer Shirt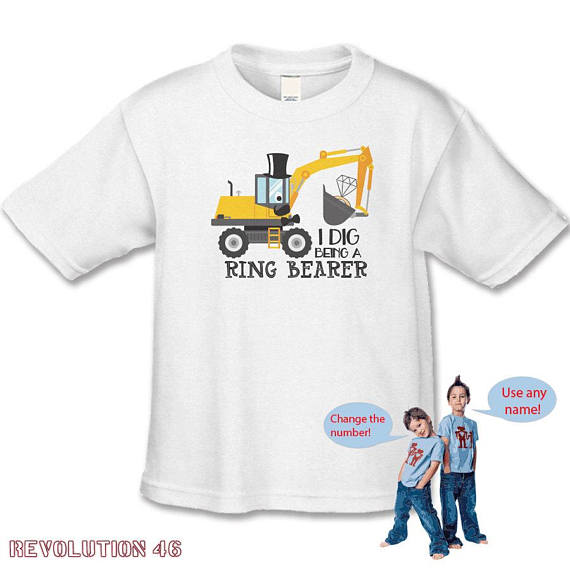 He loves being a ring bearer so much that he "digs" it.
Personalized Laser-Engraved Baseball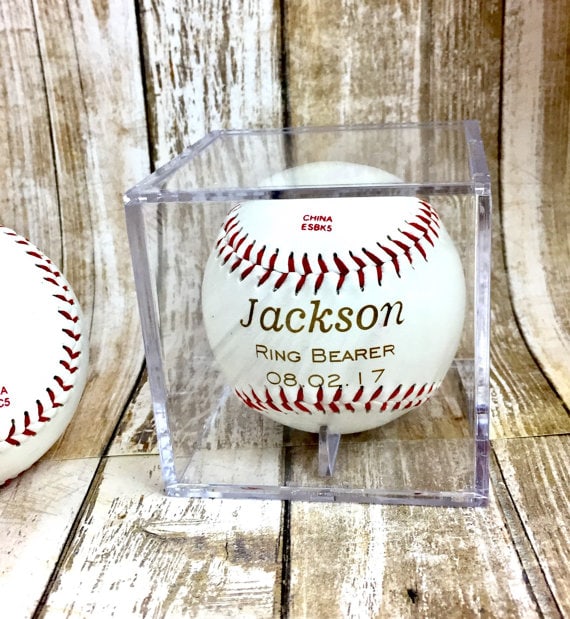 He will cherish this personalized engraved baseball for a long time.
"Chicks dig the ring bearer" Shirt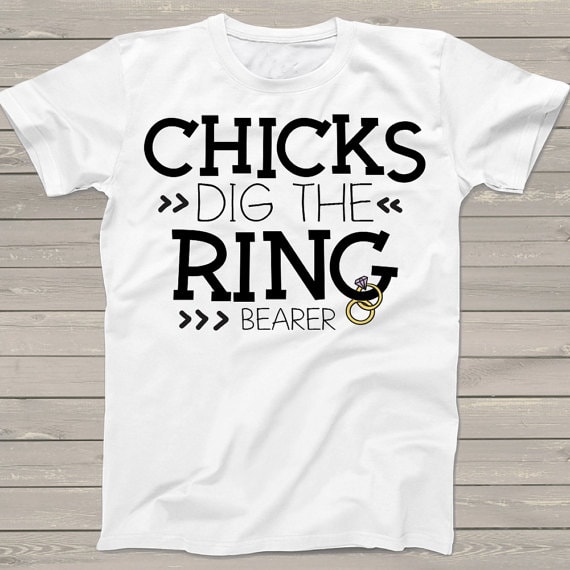 Well, there isn't much to do about it, chicks really do dig the ring bearer, especially the flower girl!
Personalized Wooden Bat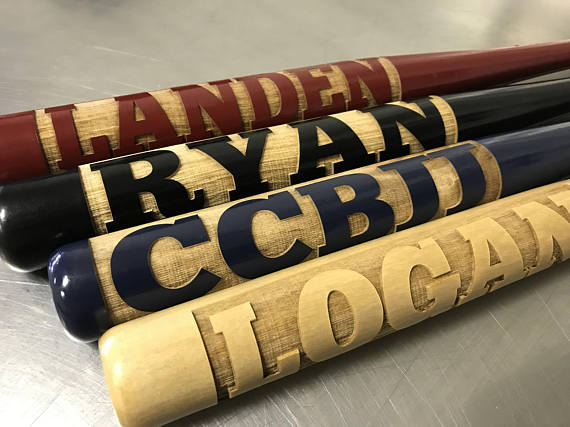 You can't have the laser-engraved baseball without the personalized wooden bat that comes in your choice of color!
"Will you be our… ring bearer" Crayons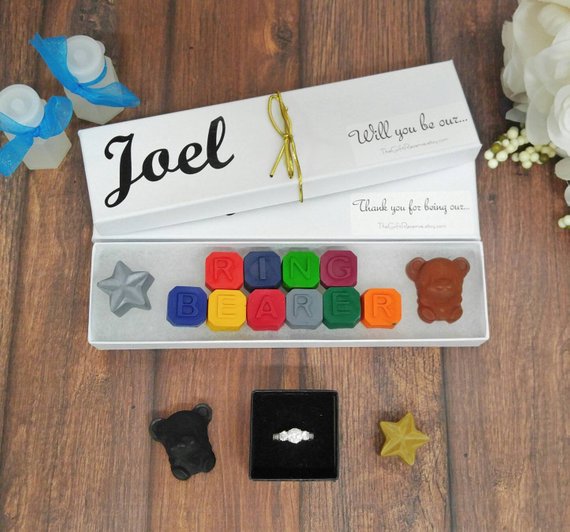 A wonderfully sweet way to ask him if he will be your ring bearer is with this box of crayons that spells out 'ring bearer.'
Engraved Mini Hockey Stick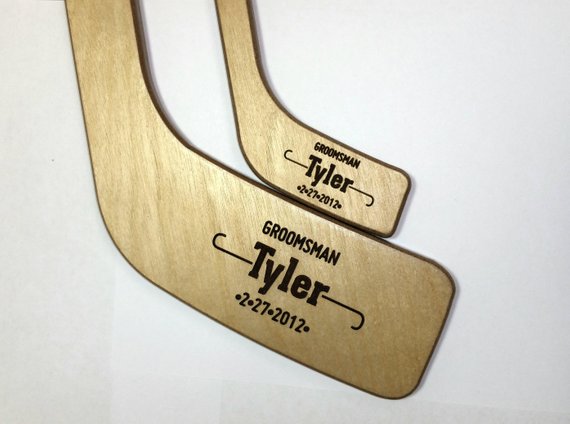 What a lovely keepsake is this engraved mini hockey stick for him to hold onto as he grows up!
"Ringosaurus" Dino Shirt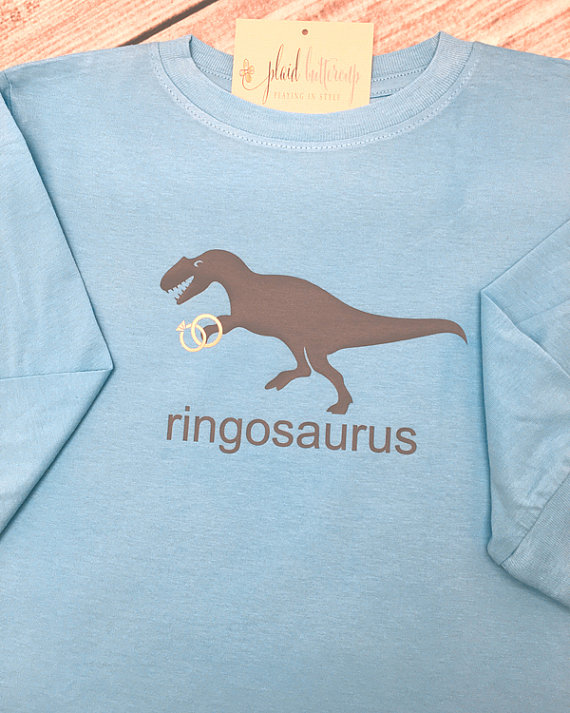 If he loves dinosaurs, he will go crazy for this "Ringosaurus" dinosaur shirt.
Ring Bearer Security Badge Personalized with Name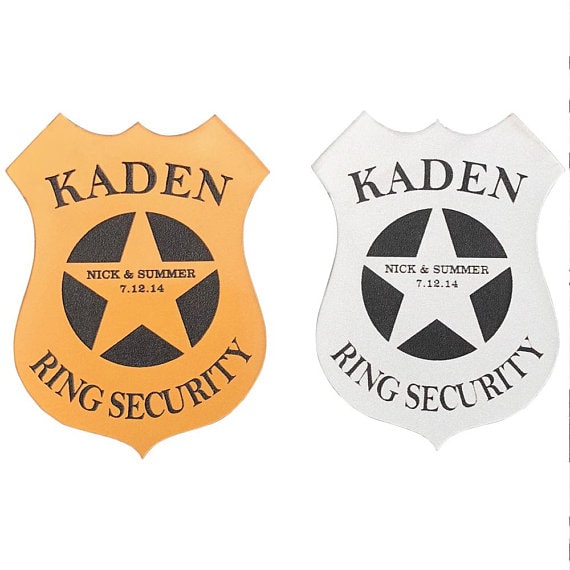 Every ring bearer needs a security badge that is personalized with their own name, and lets everyone know that when it comes to the ring, they mean business!
Personalized Pocket Watch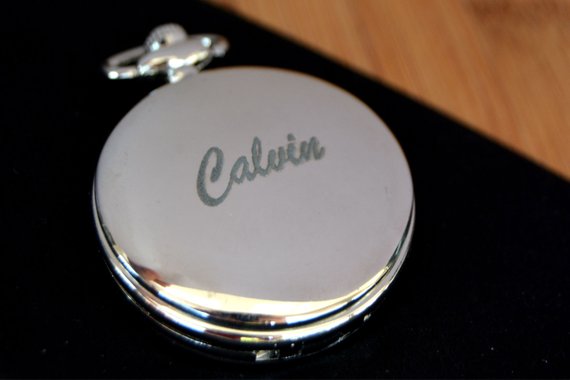 A personalized pocket watch is something he can use as he grows up and well into adulthood!
"Ring bearer by day, ninja by night" Shirt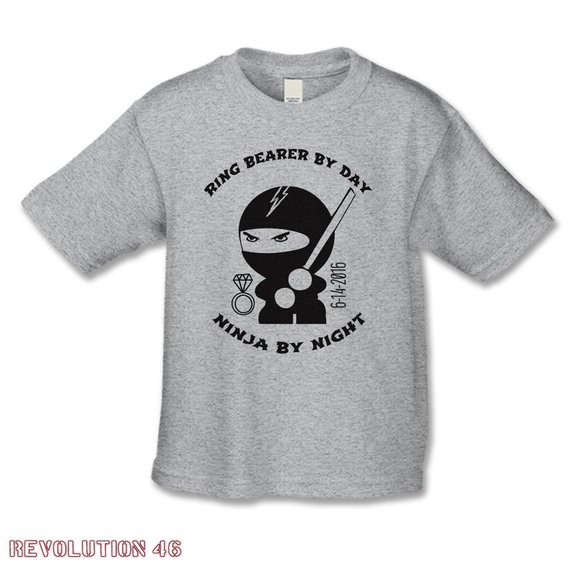 He is a ring bearer by day, but when night comes, he turns into a super cool ninja.
Engraved Football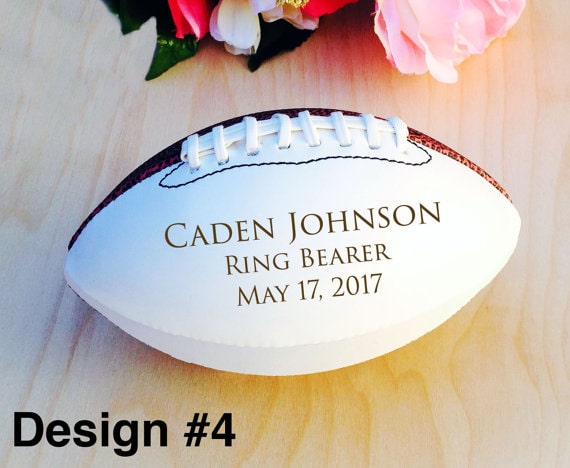 Whether he plays with this engraved football, or it sits on a shelf as part of his room decor, it is something that will make everyone smile for a long time to come.
Customized Monster Truck Umbrella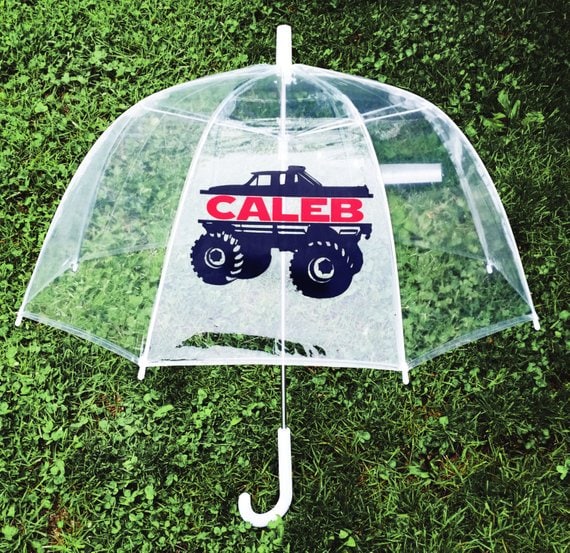 Keep the ring bearer dry with his very own customized monster truck umbrella.
"Ring security" Tumbler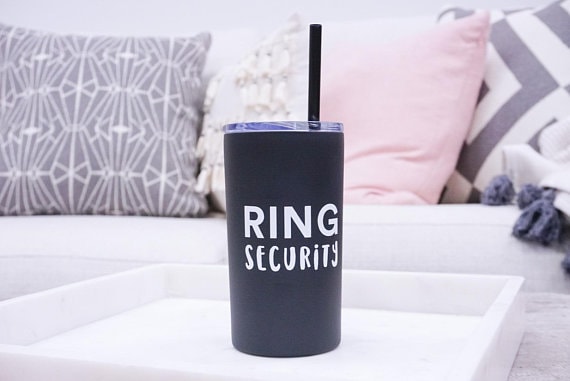 He definitely needs to stay hydrated so he can stay on top of his ring bearer duties.
Ring Bearer Checklist Shirt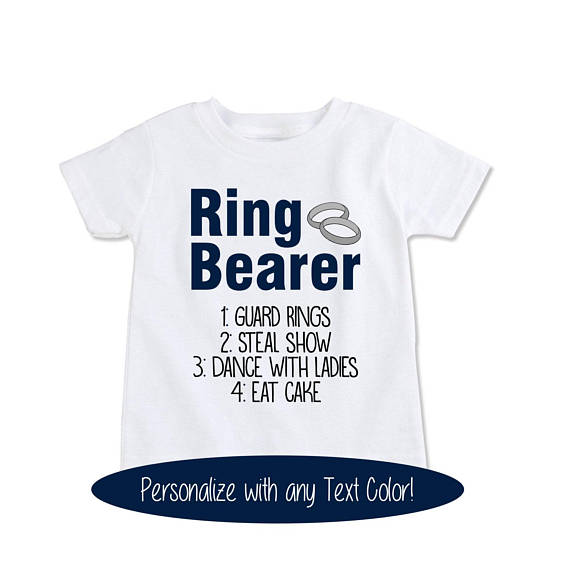 This ring bearer wedding checklist shirt is super funny! If the ring bearer you chose is funny like this shirt, it will keep everyone laughing.
Wood Engraved Yo-Yo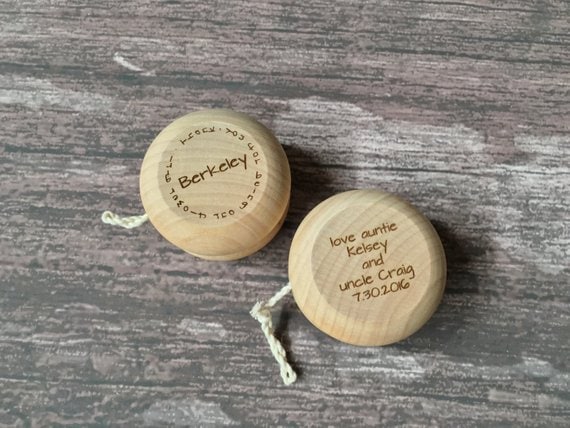 Every kid needs a yo-yo, and as a part of your wedding party, the ring bearer definitely needs this wooden one that you can have engraved for him.
Personalized Soccer Ball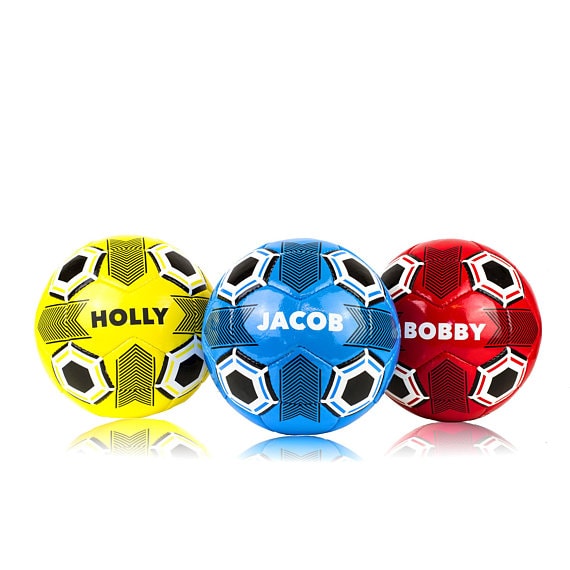 A lot of kids love sports, and there are a lot of things in this list that have to do with sports, so we can't leave out the personalized soccer ball for the ring bearer in your wedding party.
Ring Bearer Superhero Cape with Name and Date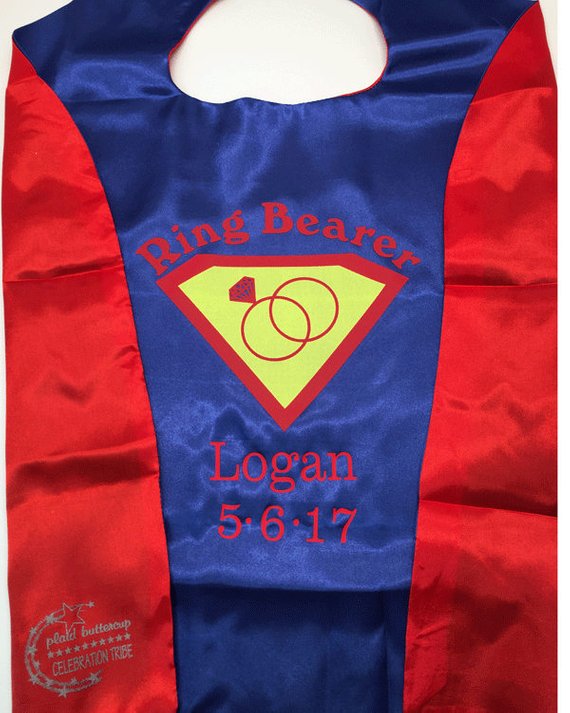 He is a superhero because he keeps the ring safe down the aisle. He can even wear this superhero cape while he carries the ring, if that fits your wedding!
Personalized Wooden Train Whistle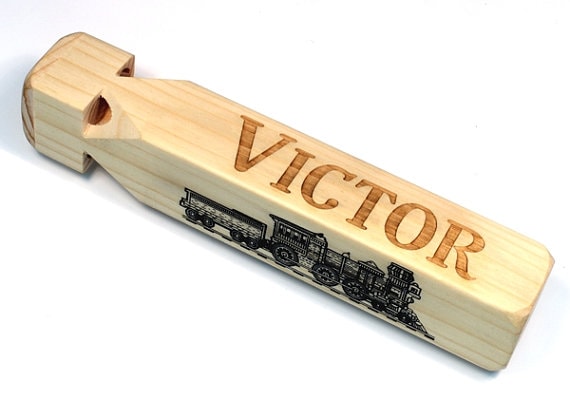 While it may drive his parents crazy, this personalized wooden train whistle is definitely entertaining.
Your ring bearer deserves something fun as a thank you gift for him being in your wedding and for doing such an amazing job in his role!