Weddings can be elegant and classy but they can also be a whole bunch of fun. If you're invited to a same-sex marriage where bride and bride or groom and groom have a sense of humour grab them one of these funny wedding cards for a gay wedding.
I want to get married just so someone will get me some of these!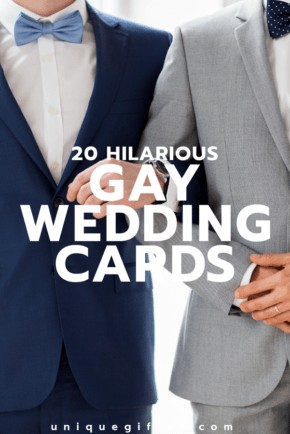 Hilarious and Cheeky Gay and Lesbian Same-Sex Marriage Cards
Some of these cards are cute, others are pushing it to be a bit offensive. Either way they're funny and your gay friends who love a good joke will love them over that mushy stuff. If you are feeling romantic, though, check out these 20 Beautiful Cards for a Gay Wedding instead.
Congratulations on having a couple in your life with a sense of humour! If you don't, well, good luck taking the flak for your funny card choice.