Disclosure of Material Connection: Some of the links in this post may be "affiliate links." This means if you click on the link and purchase an item, I will receive an affiliate commission. Disclosure in accordance with the Federal Trade Commission's 16 CFR, Part 255. This site is a participant in the Amazon Services LLC Associates Program, an affiliate advertising program designed to provide a means for sites to earn advertising fees by advertising and linking to Amazon.
Weddings are a beautiful celebration of love, and a very special day for all who are involved. All the preparation that takes place leading up to the big day is definitely worth it. You can make this special event even more memorable with a unique gift to honor those who played a key role in making this special day a reality. Check out these gifts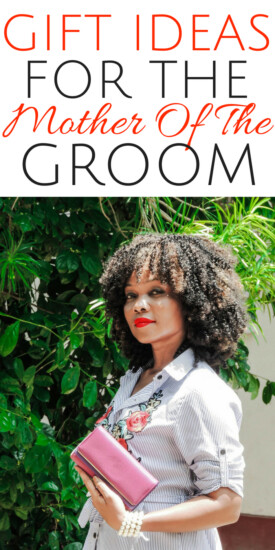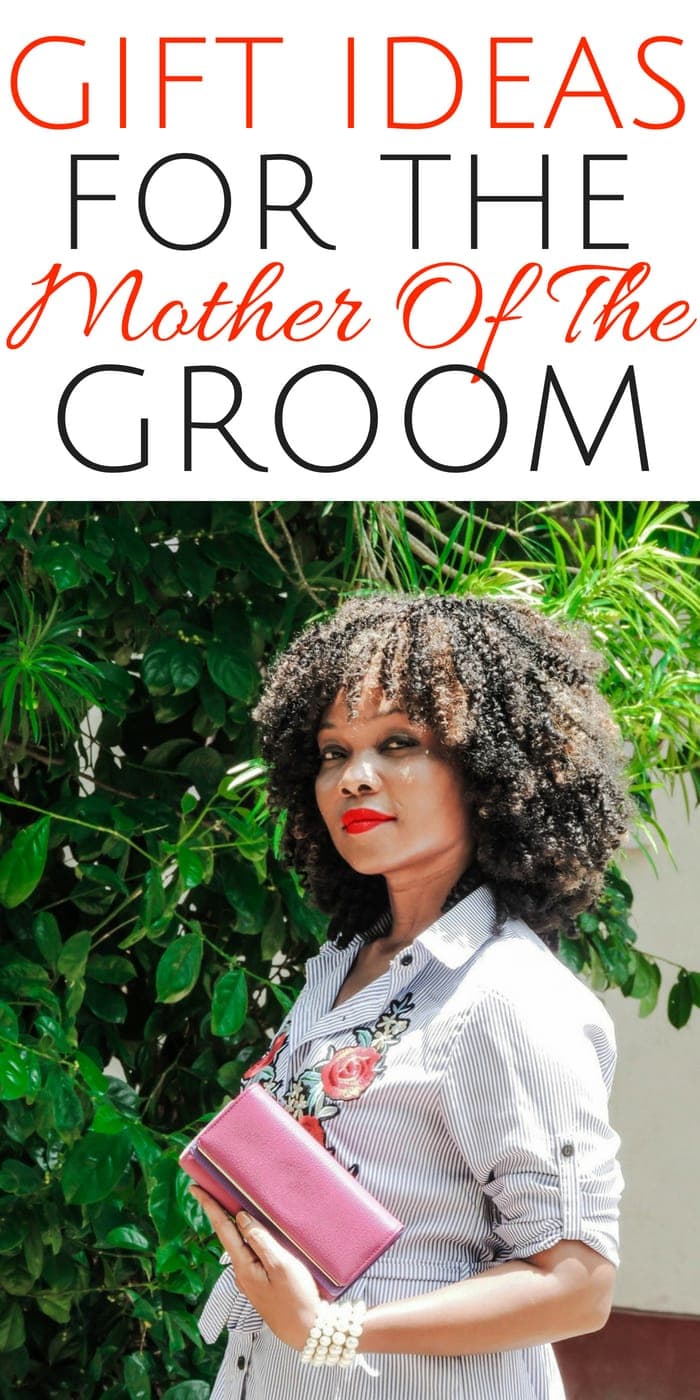 Gift Ideas for the Mother of the Groom
Tree of Life Necklace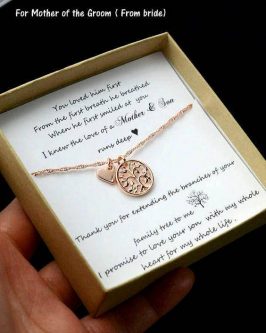 The Bride can thank the Mother of the Groom for accepting her as an addition to their family tree with this beautiful necklace.
Keepsake Box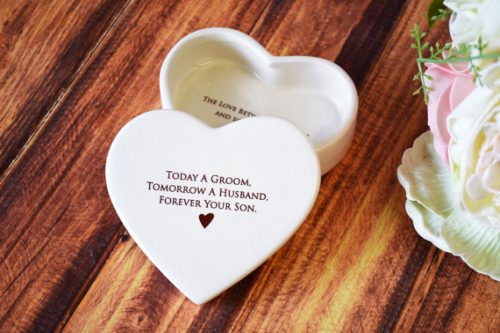 There is always a use for a nice keepsake box, and the sweet message inscribed on this one makes it extra special.
Personalized Photo Frame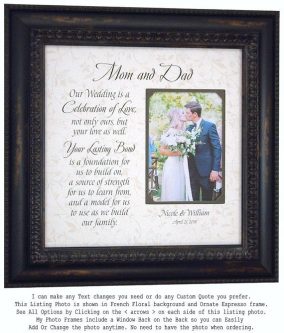 This Personalized Photo Frame will definitely remind the Mother of the Groom how loved, and appreciated, she is.
Wedding Ring Holder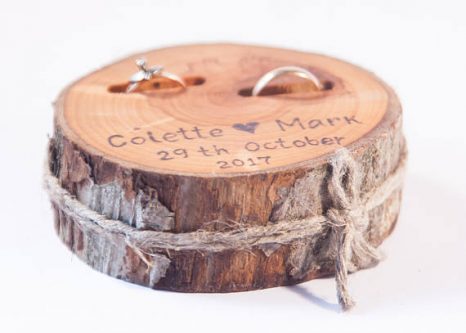 This Wedding Ring Holder printed with a sweet message, and the special date, is a unique way to say "Thank You" to Mom.
Crystal Earrings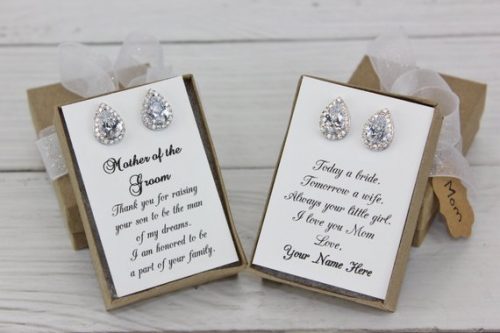 These elegant earrings come with a personalized jewelry card that can be printed with the perfect message to express your gratitude for the Mother of the Groom.
Champagne Glass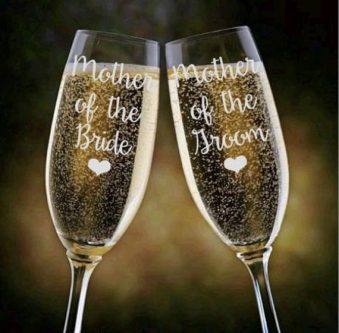 The Mother of the Groom will look forward to showing off her special Champagne Glass during a toast.
V-Neck Tee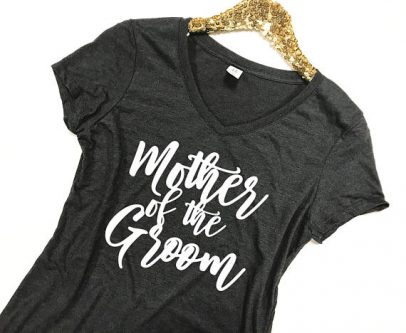 Mom can flaunt her new title to everyone she comes in contact with while wearing this stylish tee.
Thank You Frame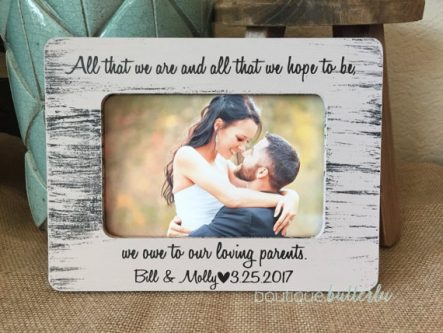 Place one of the newlyweds' wedding pics in this sweet frame, and gift to the Mother of the Groom as a Thank You.
Cross Infinity Necklace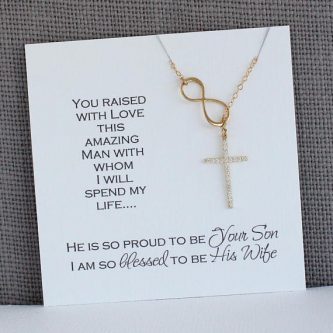 This elegant Cross Infinity Necklace is a beautiful piece of jewelry that comes with a heartfelt message on the card. The Mother of the Groom is sure to approve of this gift.
Coffee Mug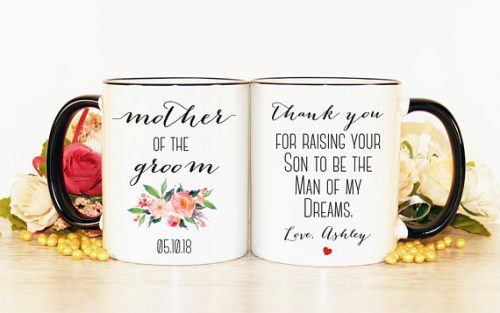 Mom will be filled with a sense of joy and gratitude every time she takes a sip from this special mug.
Satin Robe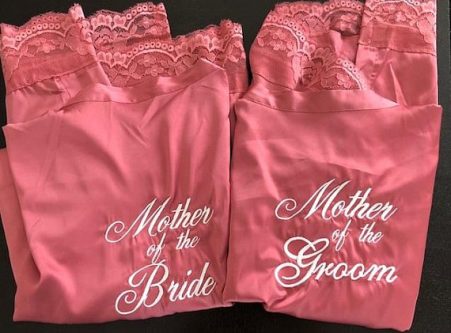 Treat the Mother of the Groom to a bit of luxury with one of these Satin Lace Robes.
Bracelet With Custom Card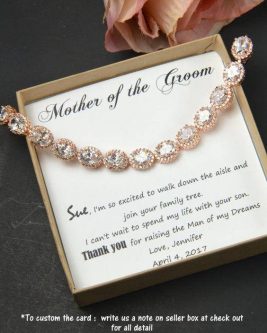 The only thing better than this gorgeous bracelet, is the sweet note that comes with it.
Wine Glass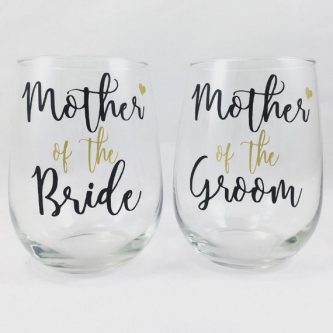 After all the wedding festivities have concluded, Mom can wind down with a nice glass of wine from her special Wine Glass.
Thank You Letter Artwork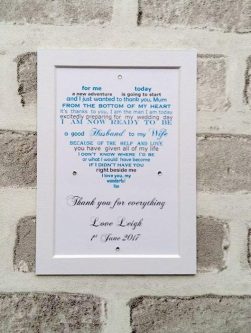 Upgrade your traditional Thank You Letter with this unique artwork print.
Candle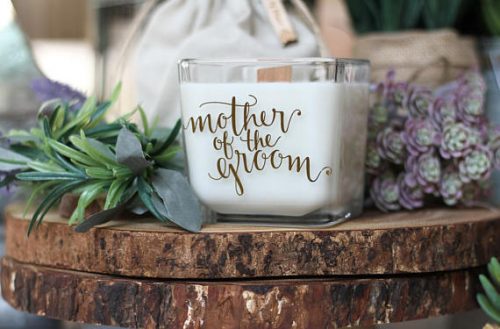 These Soybean Candles come in a cube glass jar that will look great in any room.
Wooden Picture Frame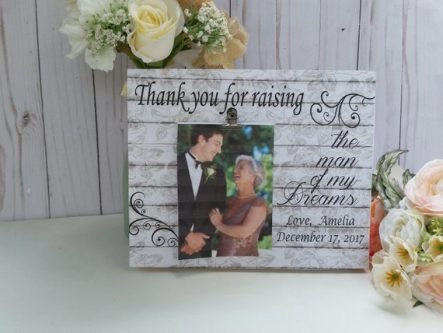 The Mother of the Groom can relive her son's special day by showcasing this beautiful Wooden Picture Frame in her home.
Charm Bracelet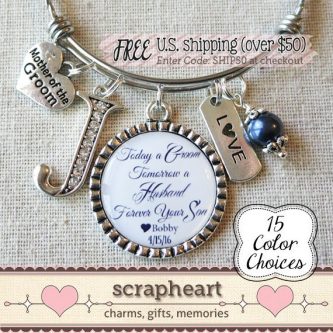 This adorable Charm Bracelet will bring back so many sweet memories for the Mother of the Groom.
Can Cooler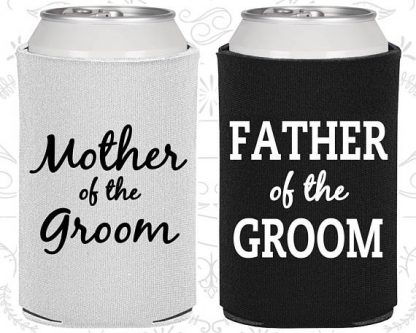 A Can Cooler is a super simple gift that is actually really handy.
Personalized Clutch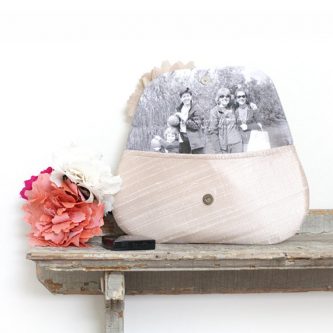 Mom will be so surprised when she opens up this clutch and sees one of her favorite photos as the interior.
Custom Photo Compact Mirror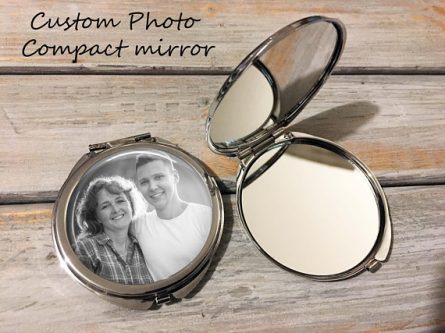 Place one of Mom's favorite photos in this Compact Mirror for a unique gift that she certainly won't mind pulling out in front of others.
Mom is sure to appreciate the thought you put into honoring her on her son's wedding day. She will definitely be wearing her title proudly, and flaunting it with the help of a few beautiful gifts.