Disclosure of Material Connection: Some of the links in this post may be "affiliate links." This means if you click on the link and purchase an item, I will receive an affiliate commission. Disclosure in accordance with the Federal Trade Commission's 16 CFR, Part 255. This site is a participant in the Amazon Services LLC Associates Program, an affiliate advertising program designed to provide a means for sites to earn advertising fees by advertising and linking to Amazon.
Nothing can turn your life upside down like losing your wife. If you are looking for sympathy gifts for loss of a wife, then I have found some ideas just for you. Granted a gift won't bring her back, but it will let them know you are thinking of them. If you are sending the gift long distance, you will find it is almost like giving the grieving loved one a big giant hug. While I have never lost my spouse, I have seen many people go through that pain. You are already taking a step in the right direction by sending a sympathy gift and showing your love.
Thoughtful Sympathy Gift Ideas For Loss Of Wife
Losing a spouse is horrible, so it's good to provide some comfort by giving a gift.
At Death Do Us Part Book
This book will be very relatable to anyone who has lost their wife after an illness. In the book, he explains everything he went through before her passing and how he coped.
Broken Chain Memorial Ornament
When you lose a loved one, you know that it really does feel like the chain has been broken. This beautiful ornament is perfect.
Bamboo Handwriting Cutting Board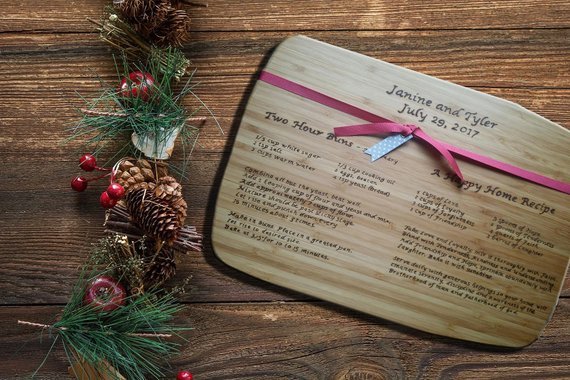 What is more stunning than an old recipe that was handwritten? Give the gift of one of his wife's recipes custom printed on a cutting board.
Wine Country Gift Basket
Cookies, chocolate, caramels and more in this luxury gift basket. It is great for feeding family and friends.
Southern Magnolia Sympathy Gift
A magnolia tree is a breath-taking gift that will last a long time! Each time he looks at the magnolia flowers he will be reminded of his wife.
3D Memorial Tower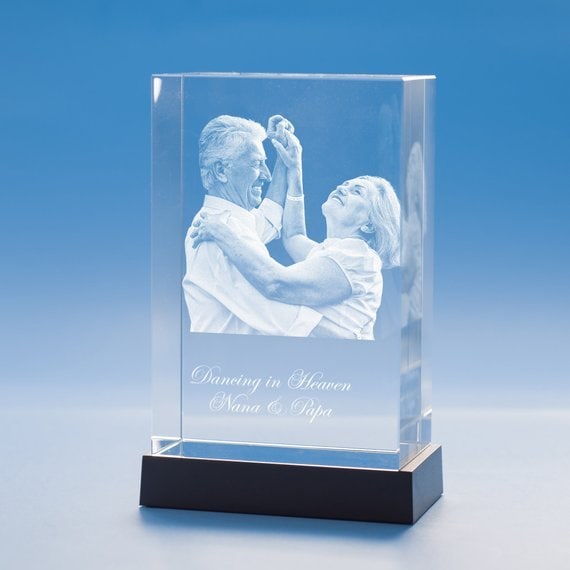 Take a particular photo of the two of them and have a memorial tower engraved with their picture. I promise he will treasure this.
Wind Chime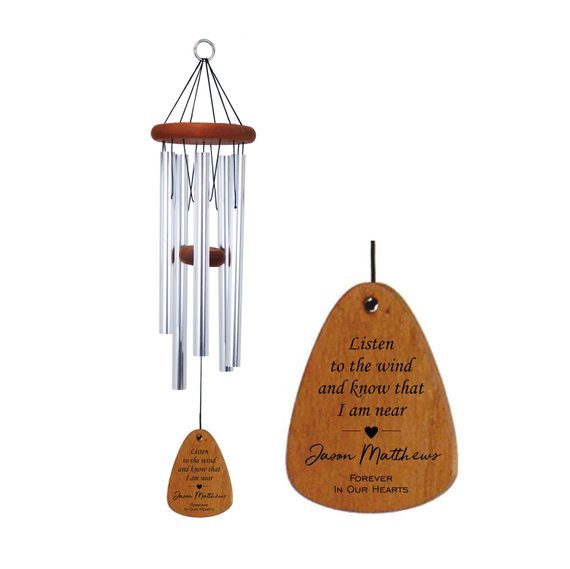 Hearing a wind chime is so soothing and can give you that peaceful calming feeling you so desperately desire when you are grieving.
Memory Candle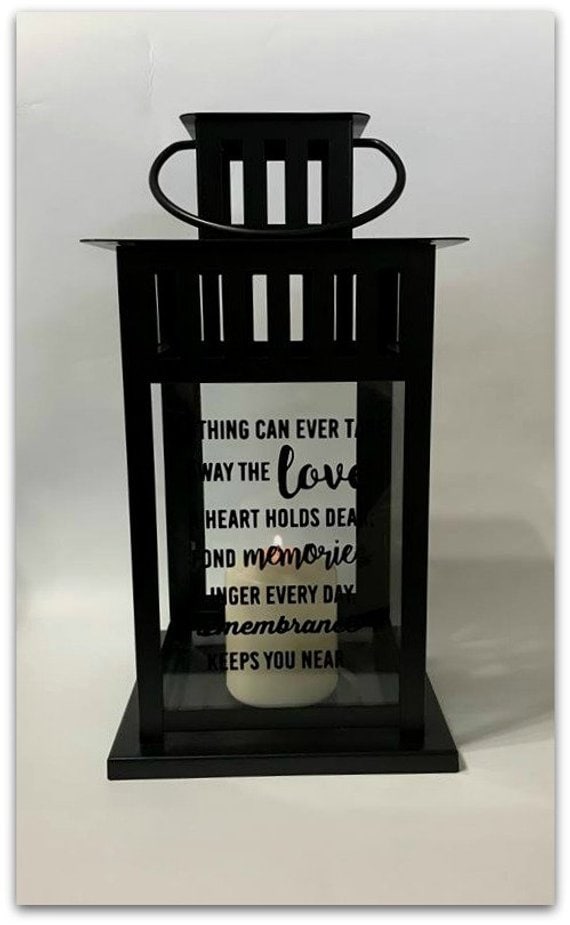 This memory candle looks terrific and can be displayed at home or in an office. Either way, it is a special gift that will be adored.
Sympathy Angel Figurine
Sometimes you just need to have an angel with you to feel comforted. This beautiful angel gives peace to those grieving.
Music Box
This stunning music box will be fantastic for storing memories inside like sympathy cards or other mementos.
Sympathy Box
In this box, you will find a survivor's guide that can help through that healing process, lavender scented items, and a candle. This is a gift of relaxation and reflection.
Bracelet
This bracelet can be worn by anyone and is a daily reminder of the lost loved one. It is perfect because it can be taken anywhere.
Memorial Stone
Sometimes when you are having a hard time, it is nice to be able to physically hold and touch something to help deal with your feelings. This stone can easily be carried in your pocket for those hard moments.
Dimes From Heaven
A shadowbox is a wonderful way to display all the dimes you find over the years.
Butterfly Feeder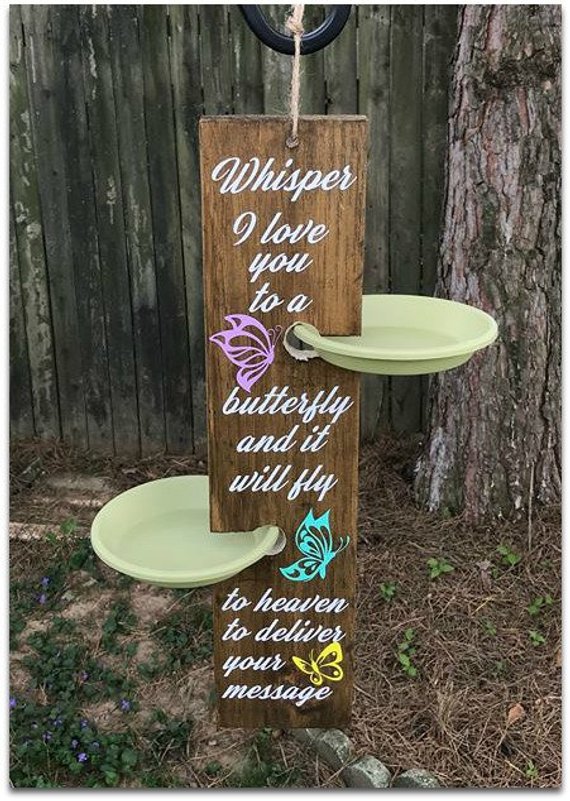 What is more beautiful than butterflies? This feeder will encourage the butterflies to hang out and stay awhile. This would be wonderful for a patio or garden.
Wooden Sign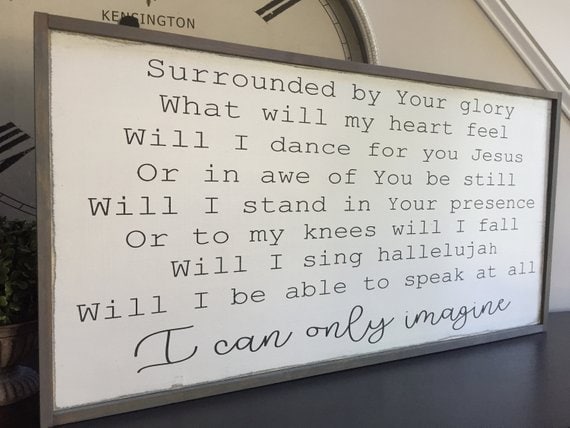 This wooden sign has the song lyrics to I Can Only Imagine. He may cry when he reads the lyrics, but I promise he will treasure this gift.
A Limb Has Fallen From Our Family Tree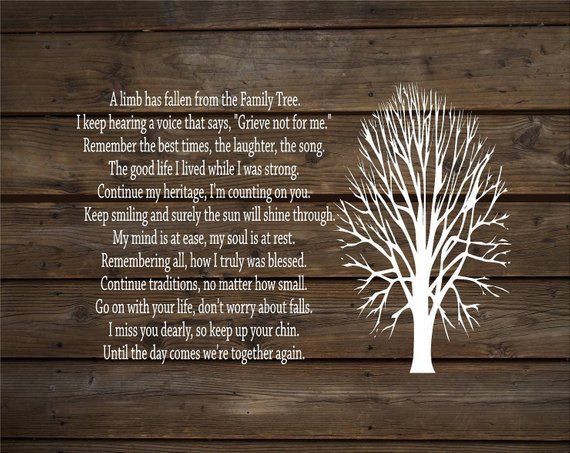 This is a reminder that even though his wife is gone, she would want him to carry on and continue traditions as though she was there.
Memorial Tear Pocket Token
The rose is a symbol that love never ends which is inscribed on each token.
Luxurious Blanket
This blanket will get lots of use because it will give the grieving husband something he can tangibly hold onto.
Leather Journal
Sometimes you need an outlet to put down your thoughts and feelings. This journal is gorgeous and a great place to keep all those feelings.
These meaningful sympathy gift ideas for loss of wife will help the healing process.