Disclosure of Material Connection: Some of the links in this post may be "affiliate links." This means if you click on the link and purchase an item, I will receive an affiliate commission. Disclosure in accordance with the Federal Trade Commission's 16 CFR, Part 255. This site is a participant in the Amazon Services LLC Associates Program, an affiliate advertising program designed to provide a means for sites to earn advertising fees by advertising and linking to Amazon.
The commitment and bond that the bride and groom have made to each other is so selfless. They made it a point to be together, to unite and become a team together. Help them build their love for one another, their partnership together and celebrate such an incredible unity that they were meant to create. These gift suggestions will help them build a strong life together for years to come.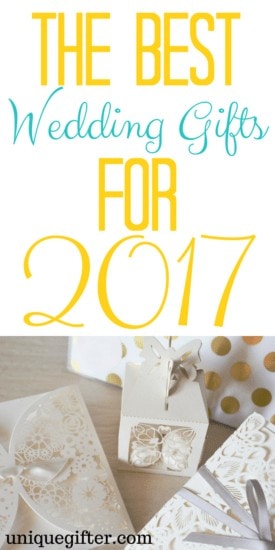 Treasure Trove of Wine
http://www.wineofthemonthclub.com/product/1966/wine-gift-baskets
Give them wine to complete their meals. Help the couple unwind together with quality wine. With six flavorful choices they can easily pair it with many meals. Help them create great memories of them sipping their tasty drinks with their meals, watching movies and even playing games together.
Lets Get Tipsy! Wine Glasses
http://www.homewetbar.com/lets-get-tipsy-wine-glasses-p-4231.html
Perfect set of wine glasses so their dinner table is complete and ready for food, laughter, drinks and memory making. The fun shape gives some character and lightens the mood after a hard day at work.
Say I Love You Pillowcases
Keeping the lines of communication is important in a marriage and these pillowcases are a low key daily reminder. Fun design matches many bedroom sets so they will stay visible longer.
We Rock Wedding Decanter & Glass Set
http://www.target.com/p/we-rock-wedding-decanter-glass-set-3-ct/-/A-21436288
Being reminded that as an individual you are still amazing. Just because you get married doesn't mean you lose yourself. Instead you go from one rocking person to a rocking powerhouse.This glass set is a nice reminder of both individuality and being a partnership.
Fabric Wall Cling
http://photocanvasland.com/fabric-wall-cling-decal-mural.aspx
Pair together a great photo of the married couple along with a superb quote that matches their personalities and commitment to one another. Get it on this wall cling and they can easily place it anywhere. If they need to move they can easily move it into their new place.
Wedding Magazine
Turn their wonderful courtship, engagement, wedding and honeymoon into a magazine. Having a personalized magazine made is a great addition to their coffee table. The bride will be so excited to not just see other people's wedding stuff in magazines, she will now get to have her own wedding in one! Don't forget to add a few extra pages for their closest friends and family to add some congrats wishes and other fun quotes just for the married couple.
808 Conversation Starters for Couples
http://www.target.com/p/808-conversation-starters-for-couples-spark-curious-chats-during-dinner-time-date-night-or-any-moment/-/A-51499173
Encourage your married friends to have a plethora of conversations with their other half. Date nights and dinner time doesn't have to be all about what happened at work. Help them with lots of conversation starters and they will do the rest.
Customized Date Night Box
Help them keep their romance and fire alive with this custom date night idea box. With it keeping their ideas organized and in one place they have no excuses they forgot or ran out of ideas.
Soul Mates In It For The Long Run
Use this soul mates for the long run as a personalized wedding gift. Reminds the loving couple that marriage is long term and is a sprint, running along everyday in life together.
Custom Wedding Vows Keepsake
These wedding vow journals have plenty of paper in each vow journal to write longer in depth vows. During the ceremony there isn't enough time to go into such detail and depth. Writing them down allows their wife/husband to always have their partners vows with them. They can go into great detail and be as intimate as they like all in the privacy of their journal.
Date Night In: More than 120 Recipes to Nourish Your Relationship
Giving the gift of tasty foods and many mealtimes together. The more meals couples eat together gives them more time to spend with another. This is quality time where they can bond and grow their relationship. It's a great way to stay connected.
Marriage Single Image Frame
http://www.target.com/p/single-image-frame-brown-4×6/-/A-16929079
Display their day of commitment in this loving frame. Shows a couple of short reminder quotes for marriage, humility and forgiveness. Can go great in any room.
Fun Couples Game Will Boost their Marriage & Relationship!
These games are great for couples to have handy. There will never be another boring night, date night or anyone asking "So what is there to do?" Couples who regularly spends quality time together tend to stay together longer. Don't allow your married friends to ever be bored, gift them some games to promote more loving intimate connections.
Love Tabletop Greeting Card
A unique and everlasting card to your favorite married couple. Personalize it with a special word that resembles their marriage along with a personalized message that will be forever remembered.
Personalized Flatware Set
Get them a custom set of flatware with their wedding date or their initials for that added special touch at their dinner table. Not everyone has their own personalized flatware set, what a great thing to have together.
Our Q&A a Day: 3-Year Journal for 2 People
This couple will have no excuse for not communicating with each-other. The best part of a marriage is the connection and bond between two people. This wedding gift keeps on giving in various way and for a longer time. You will help them stay committed, connected and keep the lines of communication between them alive and well.
Antipasto Wine Pairing Collection
https://www.harryanddavid.com/h/gift-baskets-tower-boxes/gifts-with-wine/30041?categoryId=400150520
Make their honeymoon last with this assortment of premium snacks and wines for the honeymoon at home. Keep those romantic sparks going between them as they embrace marriage and their love for one another.
Love's DNA: 365 Ways and Days to Lock Your Love Down!
Couples can get so busy with work and other life's busywork. Give an easy way for couples to get bite sized activities, inspiration and motivation to be with another, unwind together, get closer, bond more deeply and keep them open and available to each other. With 365 ideas, they will not run out of ideas, even after going through them all. These will open up doors to even more ideas.
Knock Knock What I Love About You Today Pad
Get them a few sets each so they won't run out too quickly. They say writing things down on paper helps with memory and this will also create loving memories. This benefits both husband and wife as they write love notes to each other, read them, save them and refer back to them over and over again. Great love notes to add to their wedding scrapbook.
Couples Romantic Nights Gift Basket
A romance basket so they can recreate their honeymoon and variations of it over and over. Romance is a big part of being married and their honeymoon only happens once. They will have lots of fun things to choose from with this gift.
Keep Married Couples Together Longer With Wedding Gifts That Promote And Encourage Activities They Do Together
A wedding and its honeymoon can last longer with any of these wedding gift choices. Getting them gifts they can use together will strengthen their love and commitment for one another. Life can get pretty hectic and married couples don't have to be so busy that their marriage suffers. These gift choices reminds them why they got married, reminds them how much their partner really loves, cares and wants them close to them. Get them gifts that helps guide them together daily, get them involved with each other in positive ways.