Disclosure of Material Connection: Some of the links in this post may be "affiliate links." This means if you click on the link and purchase an item, I will receive an affiliate commission. Disclosure in accordance with the Federal Trade Commission's 16 CFR, Part 255. This site is a participant in the Amazon Services LLC Associates Program, an affiliate advertising program designed to provide a means for sites to earn advertising fees by advertising and linking to Amazon.
This is the third installment of a mini series, take a look at the other posts for more great gift ideas:
So your friends (or family) have signed themselves up to get hitched and now there's a party! You're going, but you don't know what to take as a gift? (Besides the card, because you always take a card!) Don't worry, below are some suggestions to help you out –
Magazines
Pick up a few wedding magazines from a retailer with a discount, such as Amazon
, Indigo or Real Canadian Super Store. There are a million magazine choices out there and they can be fun to peruse for the newly engaged. Plus, if you look through them with your friend, you can make fun of some of the ridiculous dresses and model poses together. It's fun :-)
Cheesy DVDs
You know those gigantic bins of DVDs that greet you in the middle of the Walmart aisle, or the random collection at the grocery store? They should be very reasonably priced and full of ridiculous movies. I encourage you to pick up a B rate romantic comedy or two and give them as a gift. (Of course you can always opt for an A list one as well, like Wedding Crashers
) Include a note that says, "I hope wedding planning goes smoothly! When you need a break from it all, these should be good for a laugh and to remind you that it's all about the love." We gave out cheesy DVDs to our wedding party as part of our "will you be my attendant" packages. They were so hilariously bad that one groomsman borrowed the DVDs of another, just to see how bad it was!
A Ring Cleaning Kit
This one is generally female-only (except for the odd soul with a man-gagement ring!). Some people are much more diligent about cleaning their rings than I am, or they have settings with lots of nooks and crannies to keep clear. Help them out and give them another reason to fixate on their new rock with a jewelry cleaning kit
.
Toasting Flutes
Now – everyone has very different taste when it comes to these things, so proceed with caution! If you feel you have a good feel for your friends' style, you could purchase some toasting flutes for their wedding ceremony. You could also provide a gift card to a retailer like Michaels that sells toasting flutes, or offer that you would purchase the ones they would like. If you are making an offer, be sure to provide a budget, as they can get rather expensive
.
Cake Knife or Serving Set
Just like the toasting flutes, proceed with caution. This is another item that the couple may want or need for their wedding day.
Cheesy Couples Items
Now is a fantastic time to pick up those Bride &/or Groom baseball caps, His &/or Hers mugs, cutesy pillow cases, Mr & Mrs beer coozies, or maybe even His and Hers Elfun Elephant Ceramic Furry Bones Collectible Housewares Salt N Pepper Shakers
(seriously, when else would one buy those?!). For a whole collection of cute pillow cases, head over here.
Offers of Labour (or Labor for the Americans)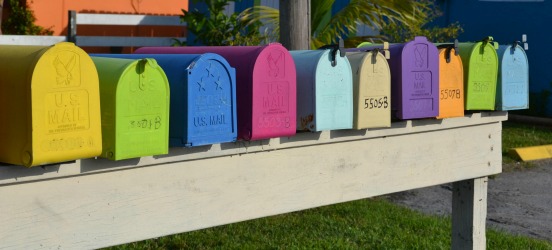 Wedding planning can be a very time consuming and costly affair. The engagement party is a fantastic time to offer up your labour services as a gift.
Do you make cakes as a sideline and would do one at a discount?
Can you make paper products?
Run errands to pick things up?
Know a thing or two about flower arrangements?
Have skills at shopping for deals?
Have the addresses for their entire extended family?
Can you set up decor or chairs for the wedding?
Maybe just know how to stuff a lot of envelopes? Offer these things. The more specific the offer, the more likely it is to be taken up.
Offer to Pay for Something Specific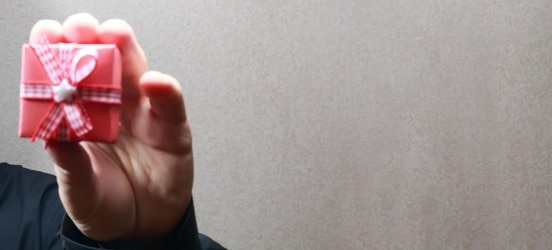 Many couples struggle to select a wedding budget and to pay for a wedding. One gift that will help many people is an offer to pay for an aspect of the wedding. The sooner that they know what funds they are working with, the easier it will be to plan the wedding. If you intend to pay for something as your wedding gift, be explicit that it is your wedding gift to the couple! Additionally, make sure you discuss the budget that you are allotting so that there are no surprises on either side. If you do offer to pay for an aspect of the wedding, please remember that the event is a celebration of the couple, your gift should not come with strings attached which dictate how the couple chooses to spend their money. If you are offering to pay for music, for example, be happy that there is music of the couples' choosing and leave it at that.
Matching Jewelry
For many people, an engagement ring is the nicest piece of jewelry that they own, which is fair, they will wear it every day for decades! That said, an engagement ring can make someone's existing nice jewelry seem a bit pale in comparison. To compliment a new ring, consider a pair of earrings, necklace or bracelet, like the diamonds available from LondonGold.com.
Looking for more engagement gift ideas? Take a look at another post in the series, or move on to Part 4 which has more Engagement Gifts for Men.
[Photo– CC Attribution – Philip Taylor PT]